Being as I'm a diehard HPI fan I was looking forward to the Venture for quite a while. I bought one when they first hit the shelves. I threw in my own electronics but kept the stock motor.
Some SSD Assassins with Proline Hyrax's and STRC aluminum T-case were they only upgrades I did for a while. Great truck out of the box, I mostly just do trail driving with it but so far I really like the truck.
I recently bought a 3D printer to play with and I figured my RC habit was a great area to practice in.
I use smaller 3S lipos on my tuck so I really wanted to redesign a battery tray that worked for my batteries and re-located the battery as well. This also meant redesigning the rear cross member piece.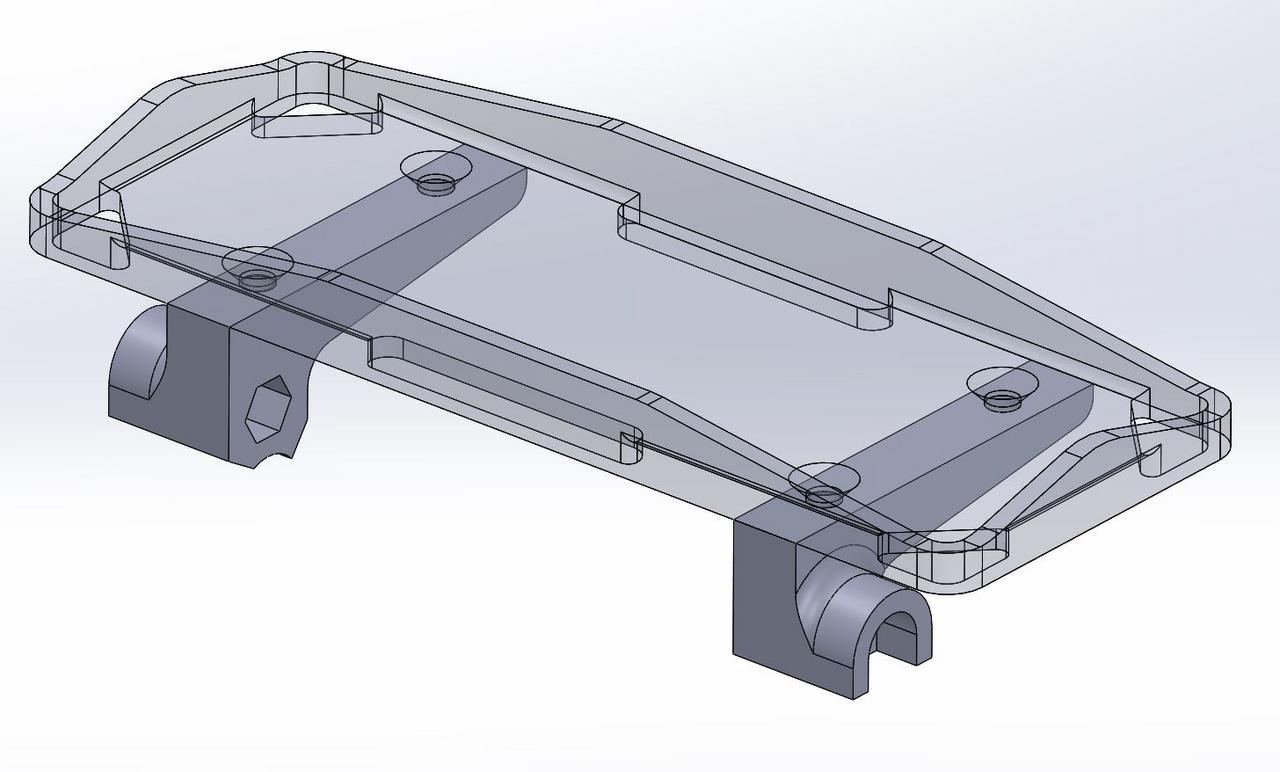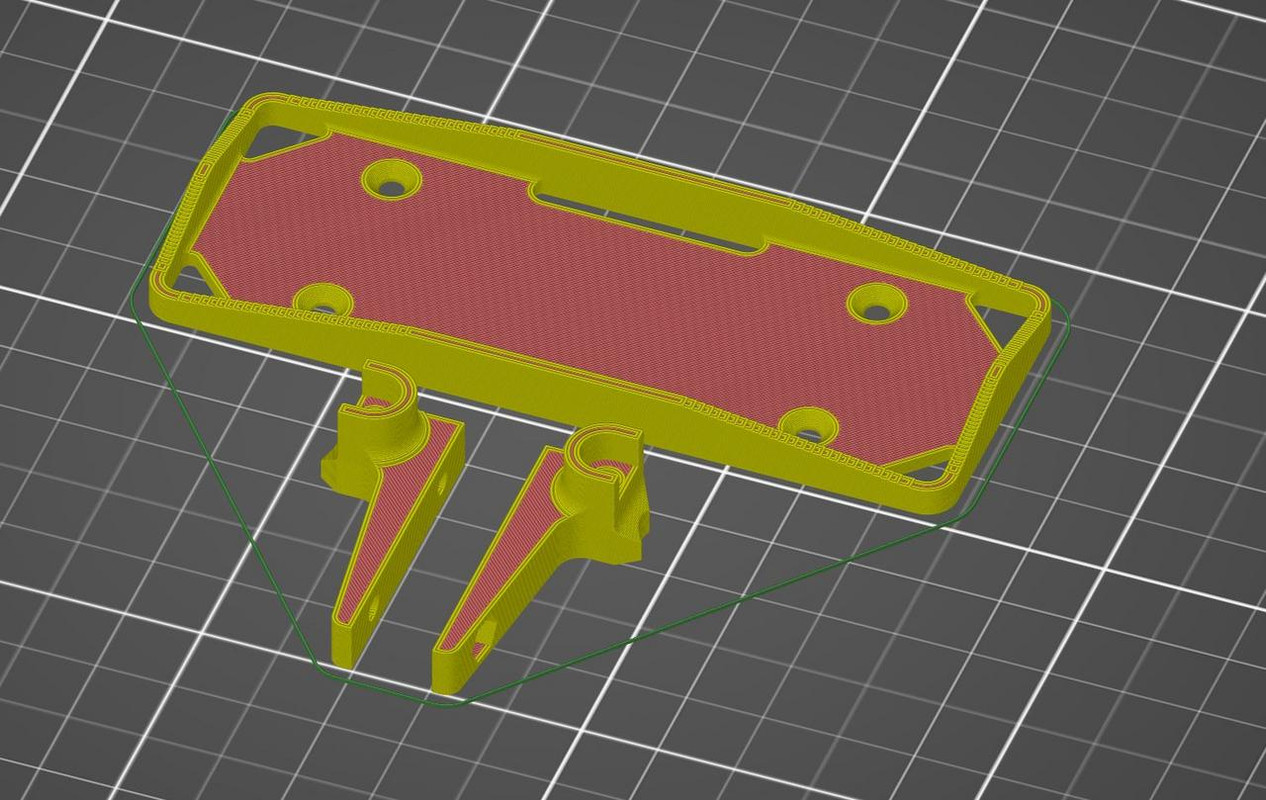 Prints turned out good (although the pictures seem to make them look rough). Surprisingly everything lined up and fit quite well on the first shot, even the pressed in hex nuts.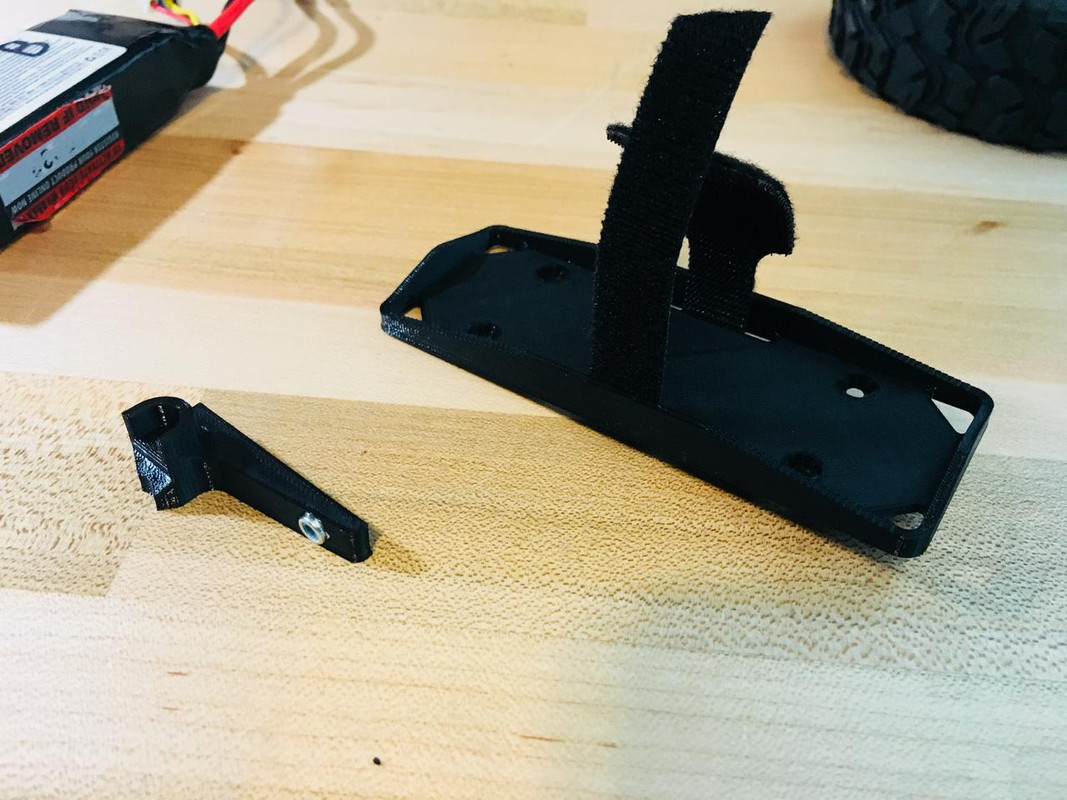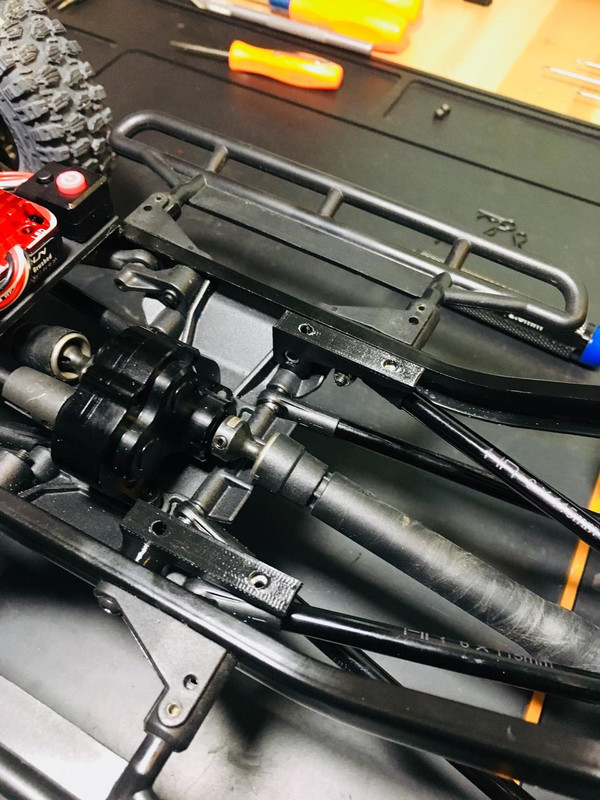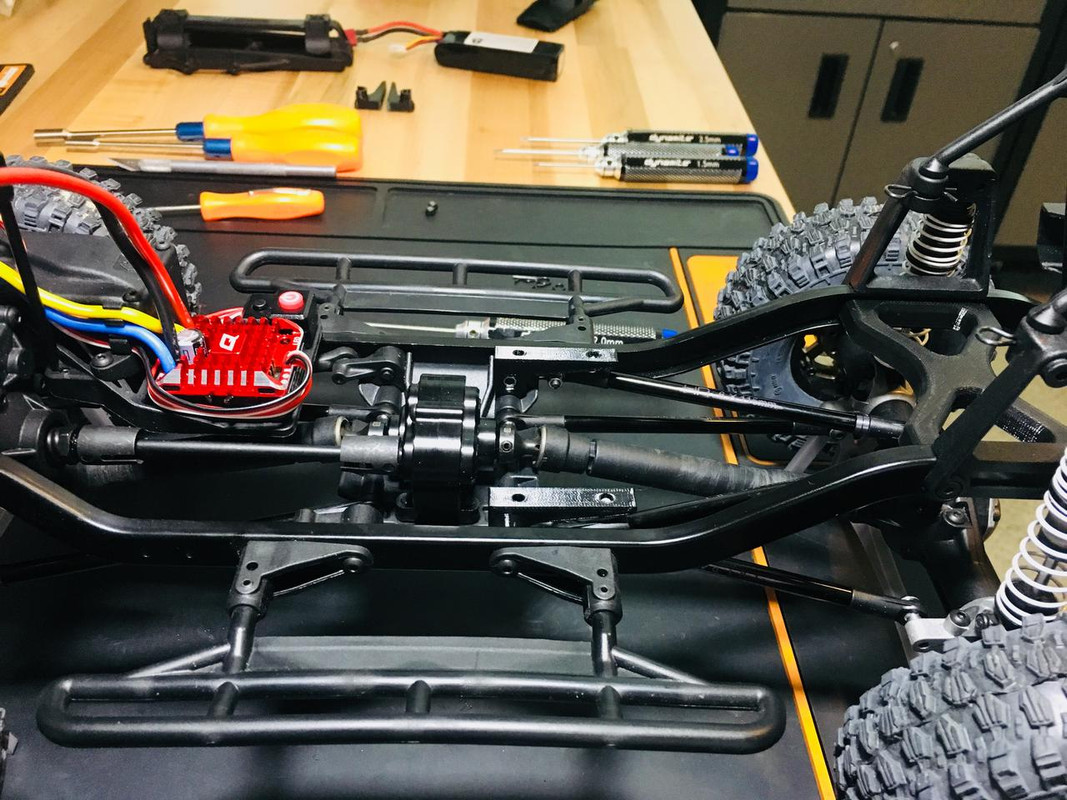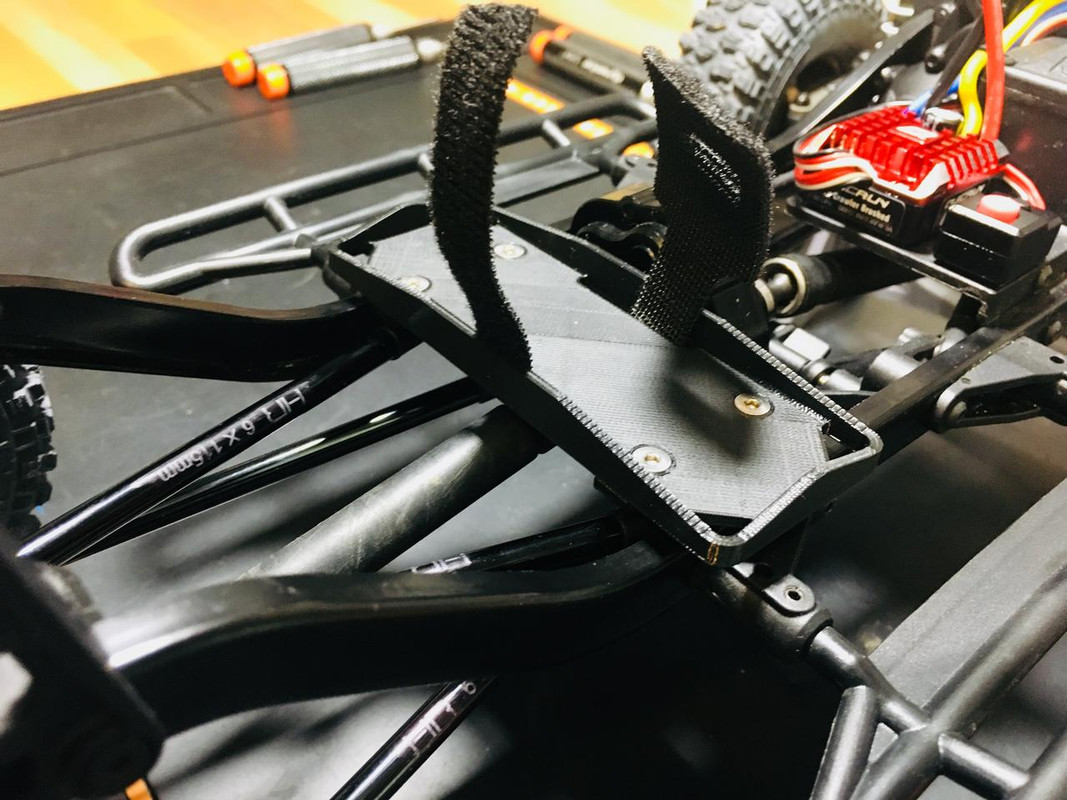 With battery installed.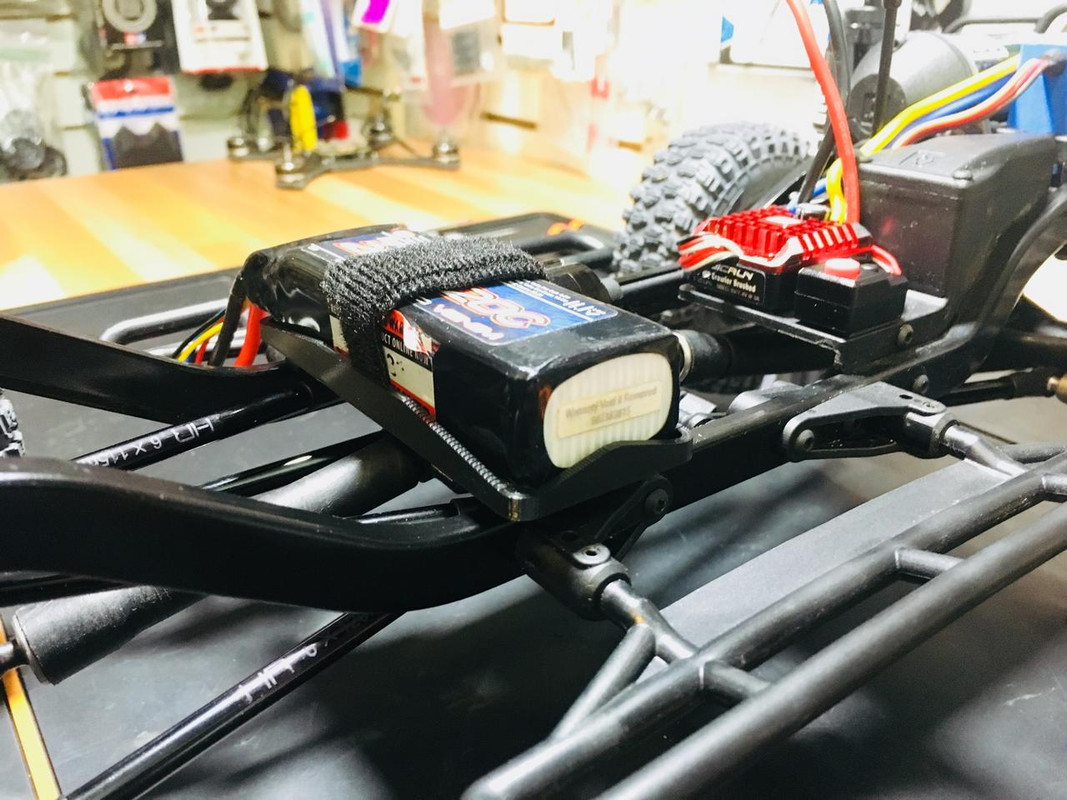 New rear cross member printed and installed as well.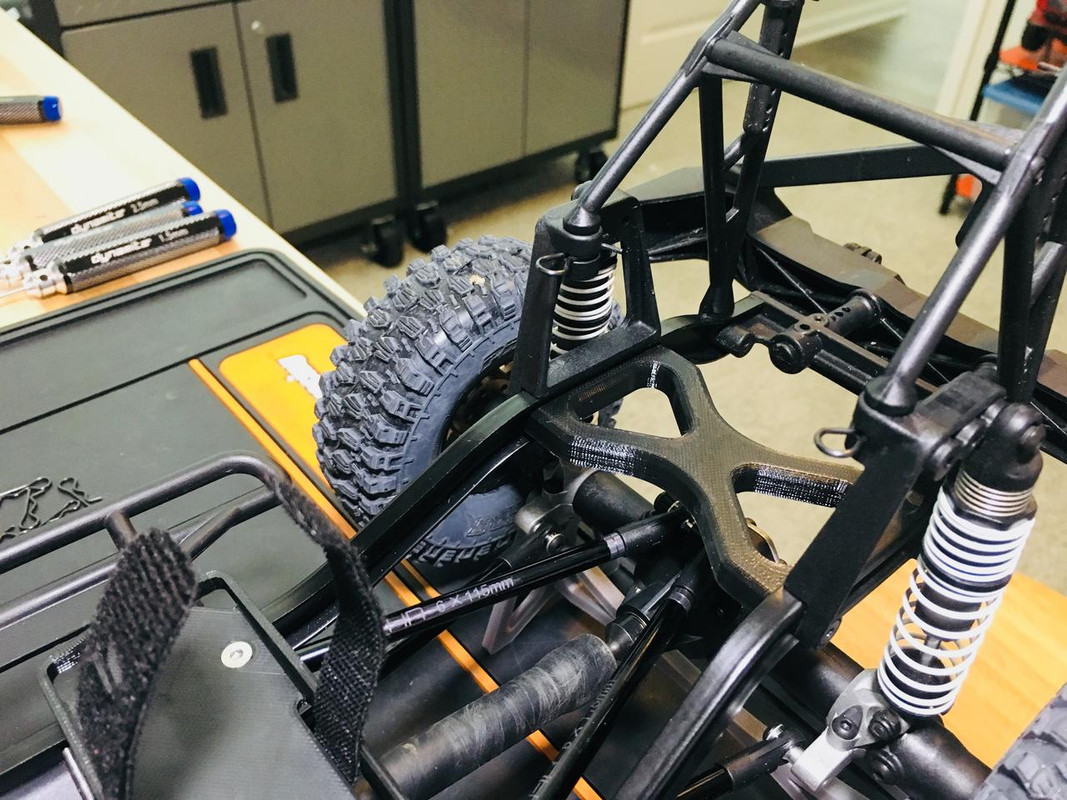 Installed my hot racing links too, now it's time to go hit the dirt again.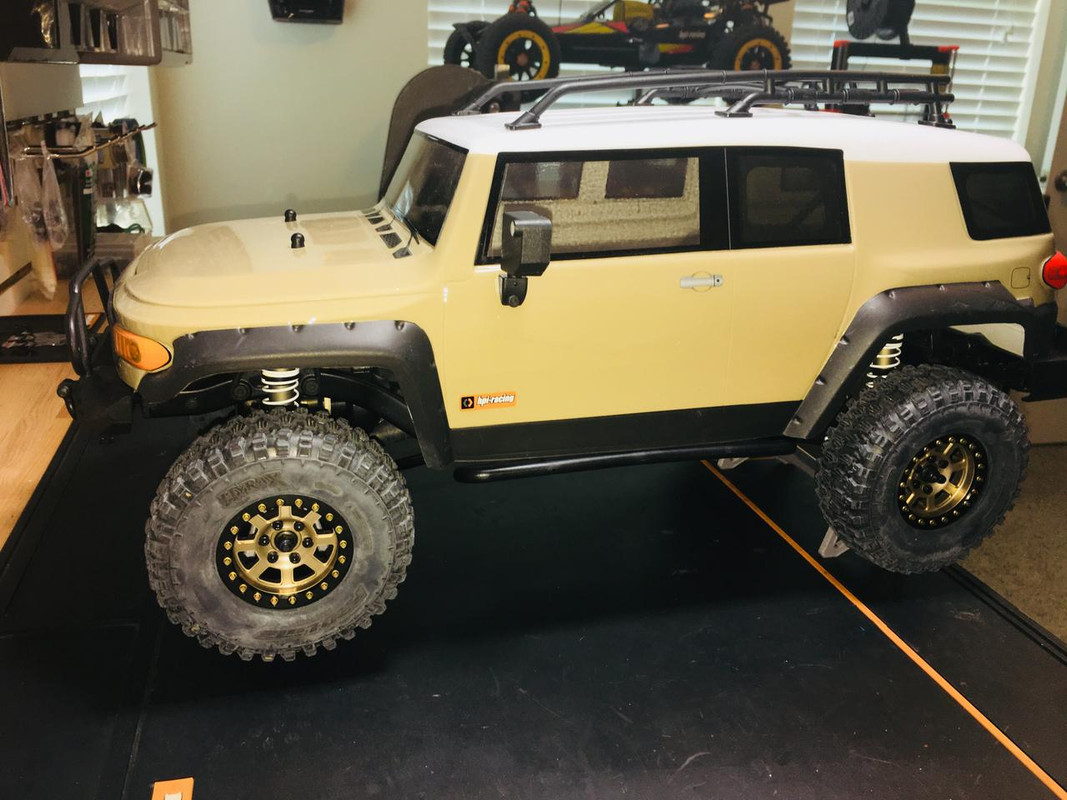 Got tired of using old RC tires as stands to keep my tires from flat spotting, so I ended up designing and printing some new stands for my trucks too.