I'm a little bit behind, everyone else had their 08 comp rig done a few months ago, but I'm broke, and have no job...
Here is the Specs
R2 with Dig
Bent links all around
Da Bull chassis(best chassis ever!)
Wheely king axles
RC Guy lockers
RC Guy Crawlapalooza 07 servo mount
Axial Lizards(hoping to swap for some Claws soon)
Junfac mudrock beadlocks
LRP Runner A.I. Reverse
Futaba 2pl TX
Novak XXL RX
55T Axiom
JR Sport ST126MG
TCS upper link mounts
R2J Alloy threaded shocks
I'll go ahead an apologize for the pics. I'll get some better ones later.) I also realize that my shocks are loose, I need to go get some fuel tubing.
Think it has to much flex? I was thinking about limiting it a little bit.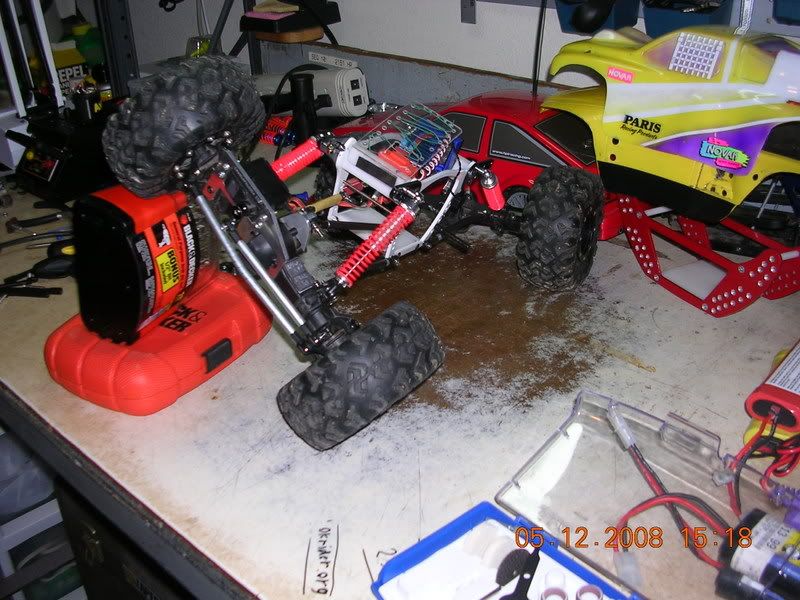 Thank you,
Shaun