well i finally decided to make the big leap and make a custom chassis for my wheely king. after lookin around for a while to figure which one i liked most ( i hate tubers) i decided on the manta ... based solely on its sexyness.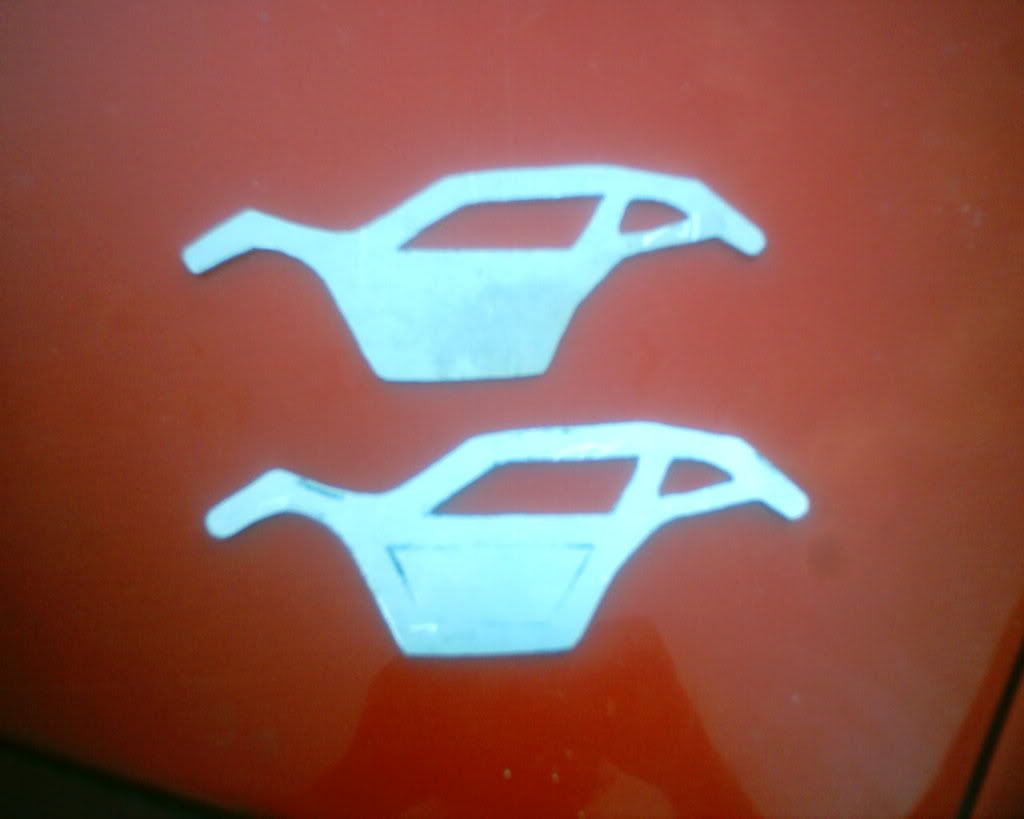 as you can see i didnt cut out the lower portion of the "door" because im gonna try to have everything hidden as best as possible.
well here we go. time to scrap the truck.
oh god what have i done?!?

well i sketched up the motor plate that im gonna cut out and am planning on a tranny mount that i seen on another thread that rotates the motor down to the skid plate level with the d/shaft outputs.
thanks for lookin ... to be continued tomorrow.
and i just noticed that i got the holes drawn wrong for the plate where it mounts on the tranny and fixed it on the drawing