mmbackpacker, I found that same spot, seems like it took a lot longer to get there. Thanks.
Went on a bit of a family vacation in McCall, Idaho and took some crawlers with me.
I got to go over To tekin while I was there and meet Jim and Ty and take a tour of the facility, it was really cool to see behind the scenes where some of the stuff we use comes from. Jim(Tekins President) also pointed me to a couple of really cool crawling spots. Here are a few pictures from my favorite place. I was too busy driving with the boy to take a bunch but the spot was EPIC. You could have driven for hours and hours and never rolled over the same place twice.
Devin and I started up this trail that wentr up a hill about 100 yards . I wish I'd had an onboard camera. Tim, the 3rd pic is where I was standing whin you called.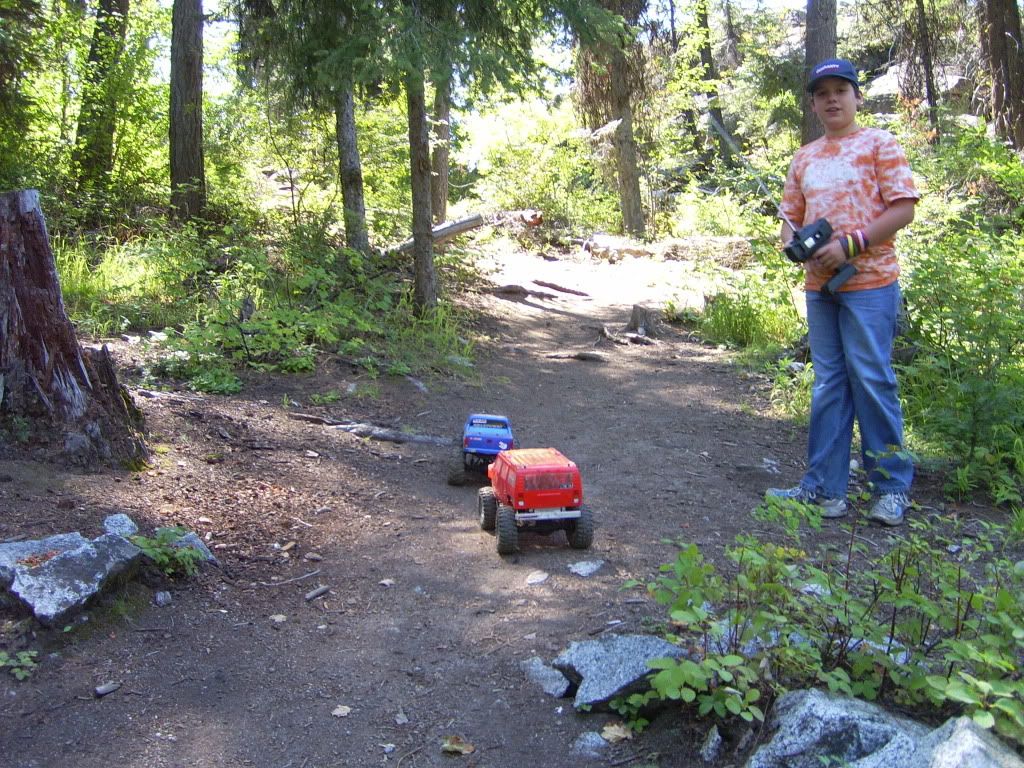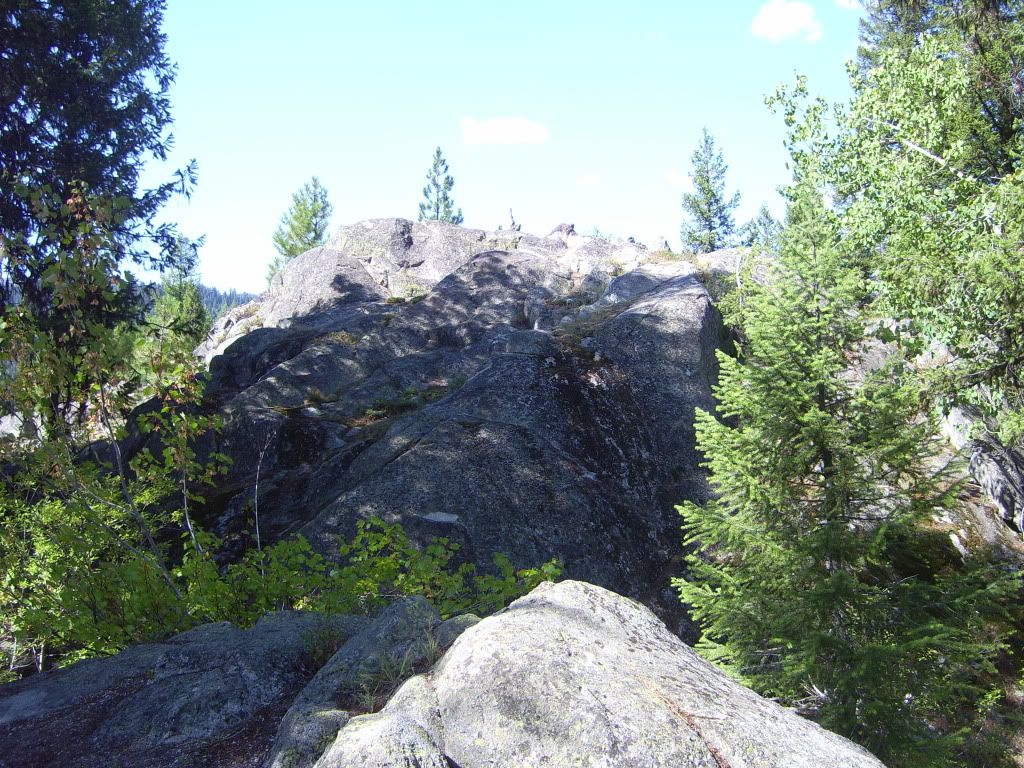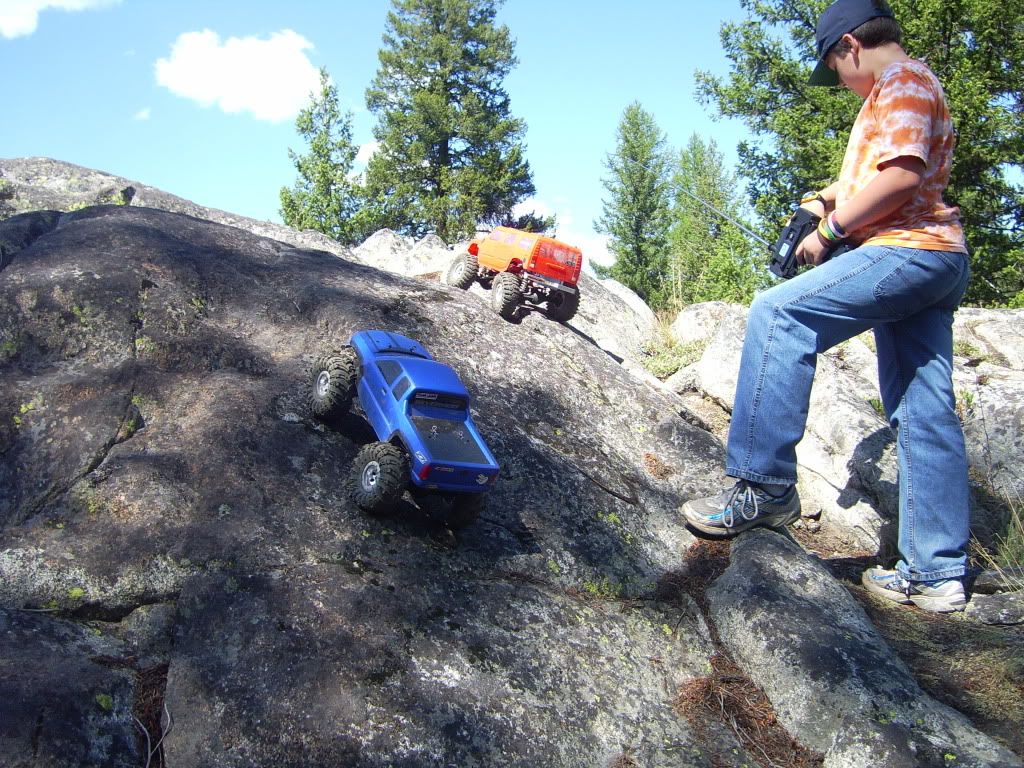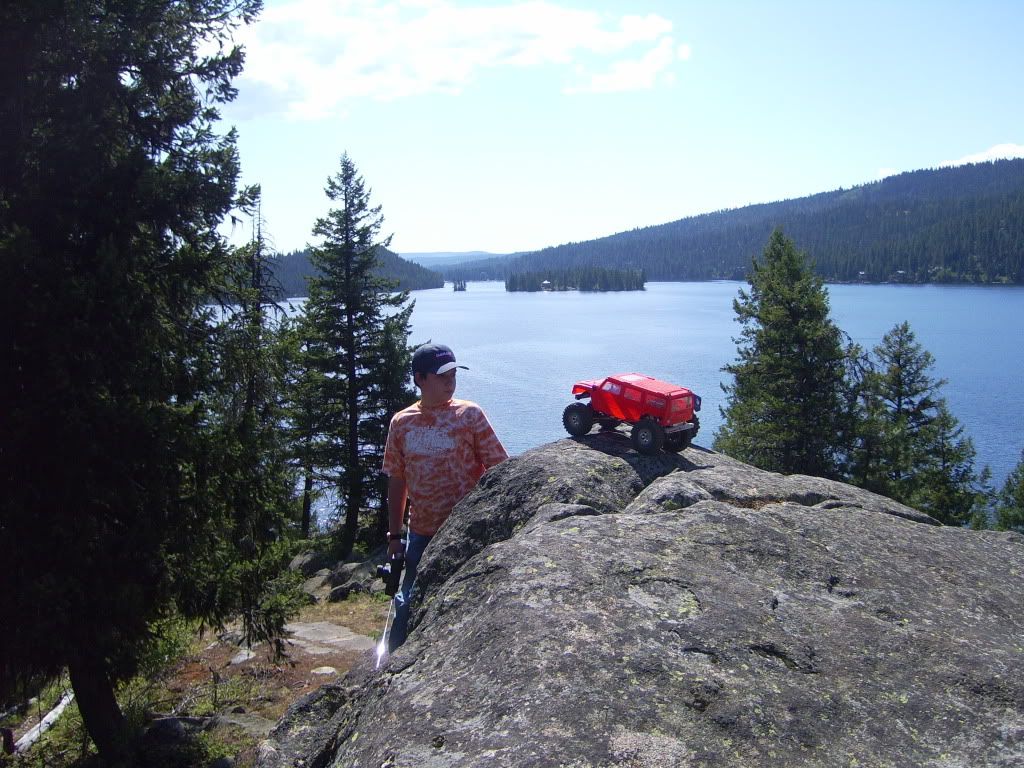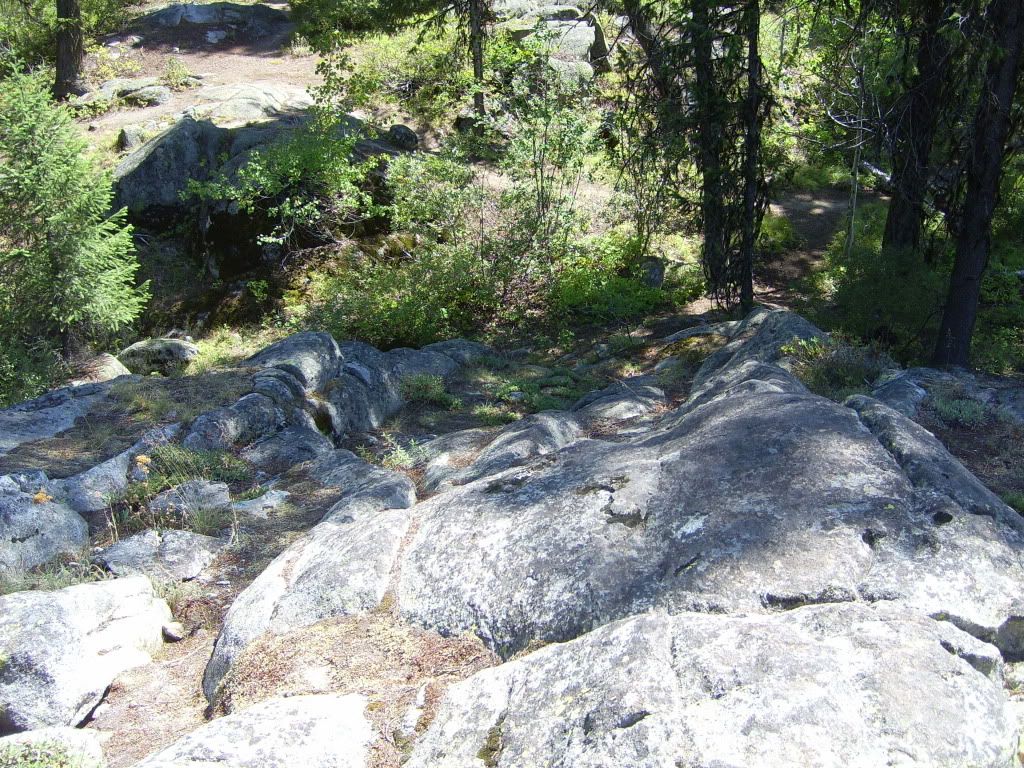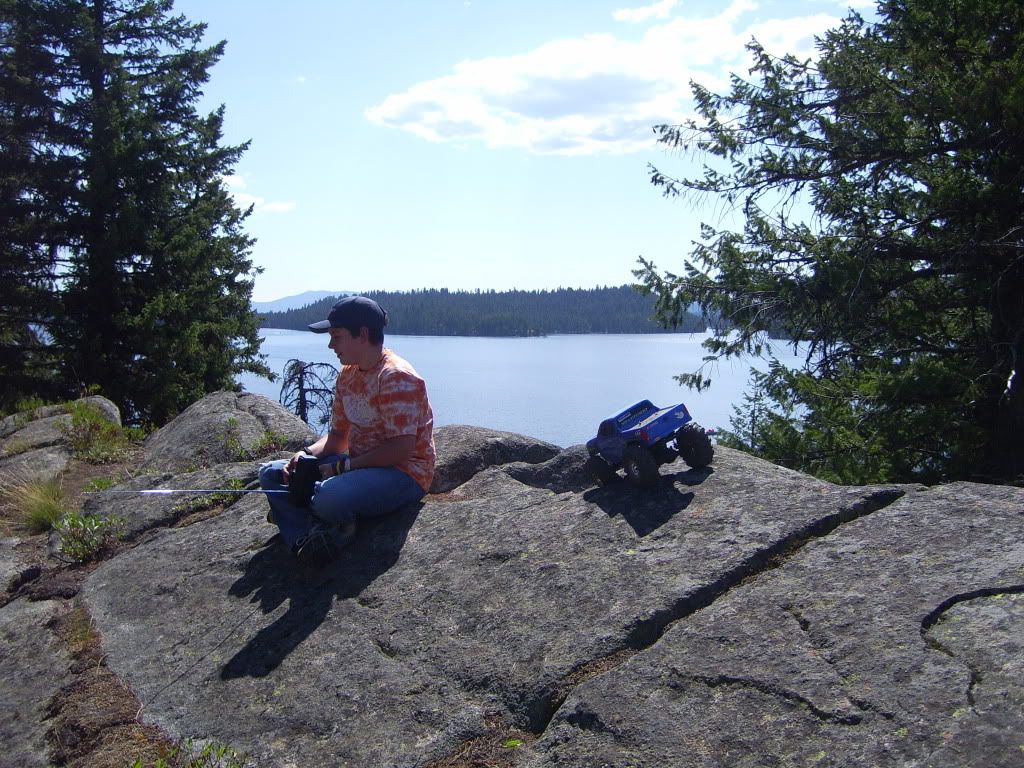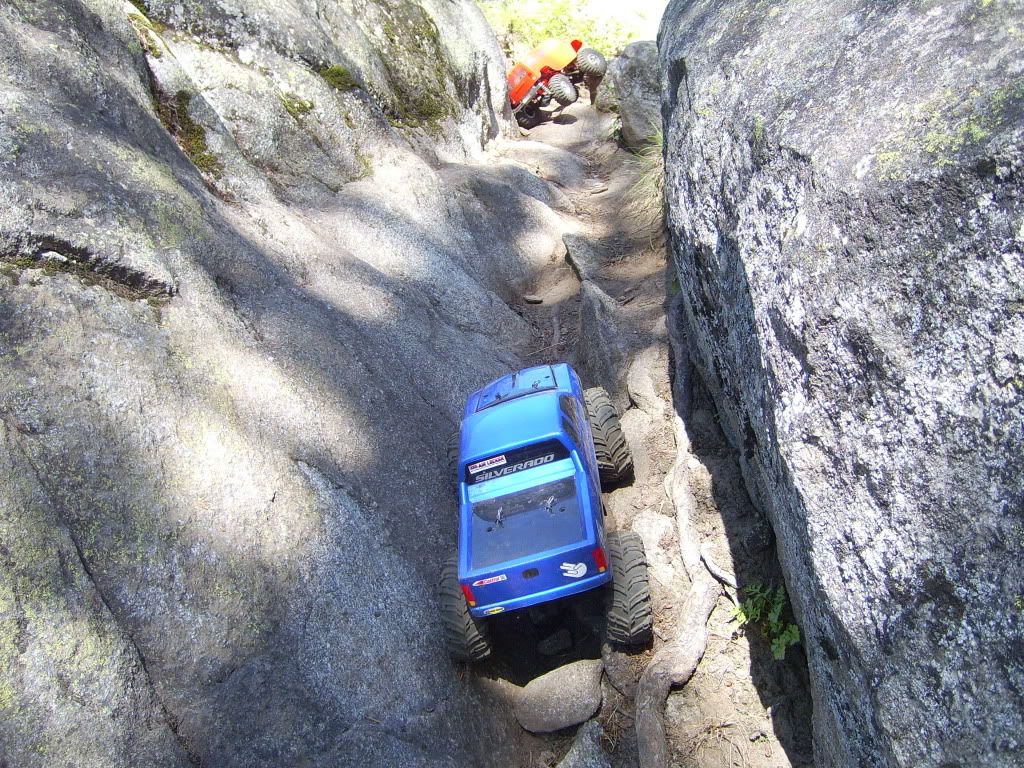 I also had a bit of a misadventure at the other spot I went(my fault only).
Here is the spot. You could spend days here. Took me about 45 minutes to an hour to drive up here.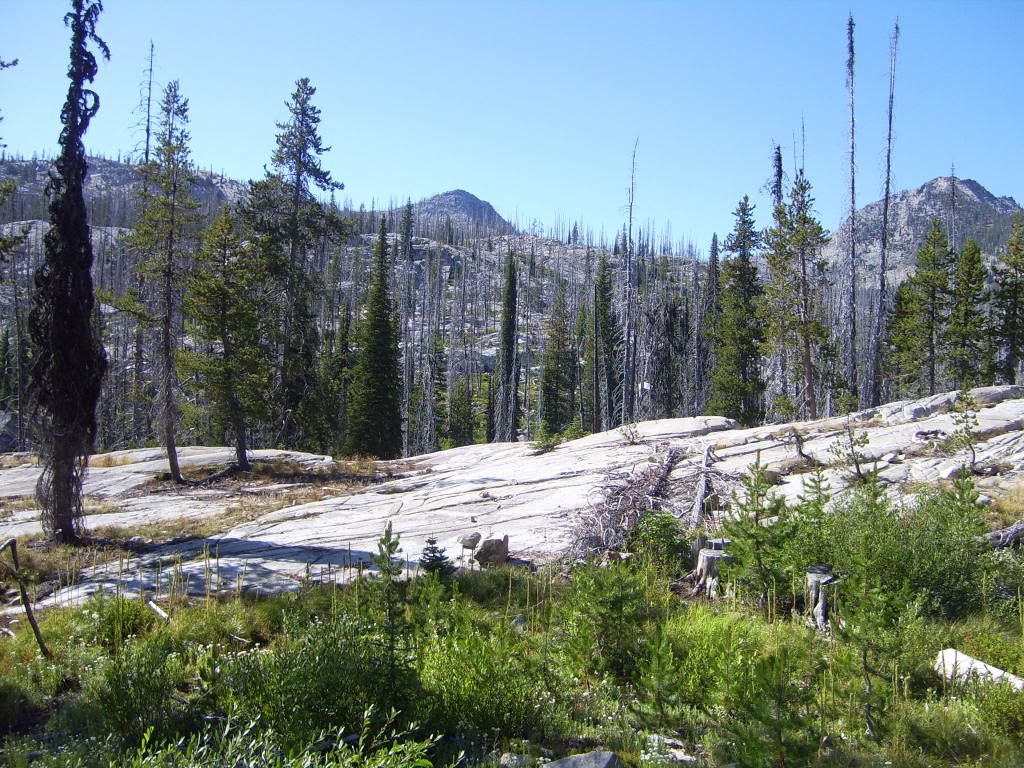 Nice little pond in the distance.
My truck. Vey Dirty.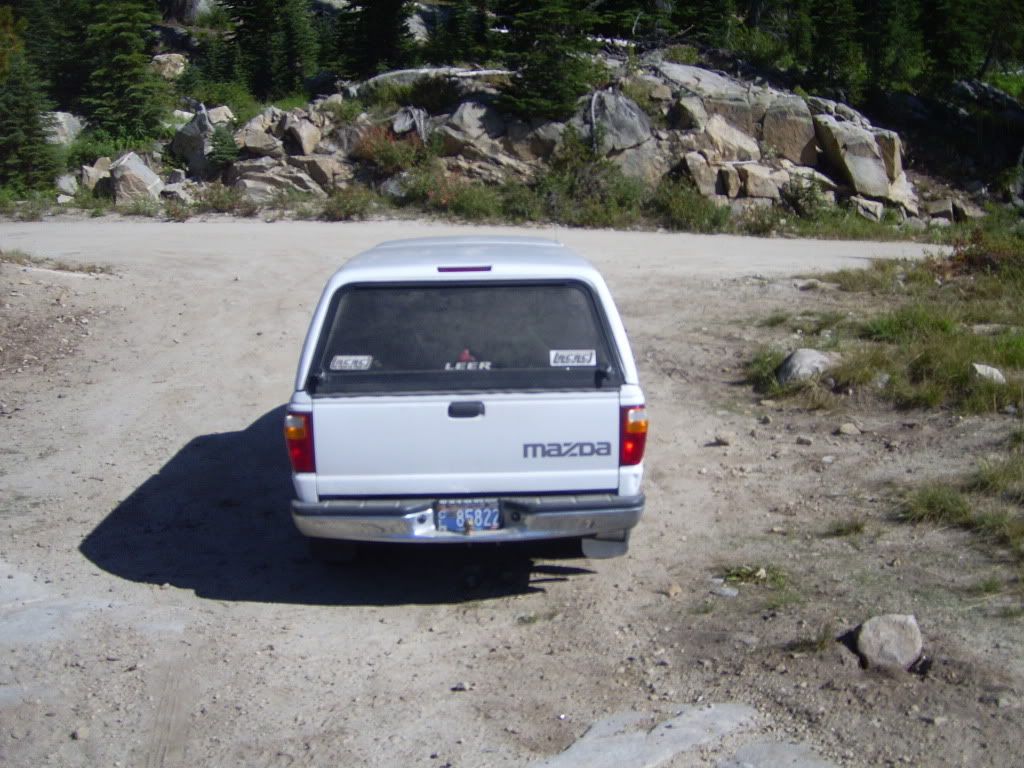 The aftermath.
No joking, I plugged in my scaler, took about five steps across a big granite rock and slipped in some loose sand and obliterated my DX3R, again. I was pissed. I was ready to sell everything. After my long drive back to town i sat around for a while and finally decided to try and fix it. So with my little butane soldering iron, some super glue, and electrical tape, I spent about 3 hours putting the pieces back together. It all works again.
Here is just a picture of Bambi eating someone flowers just around the corner from where I was staying.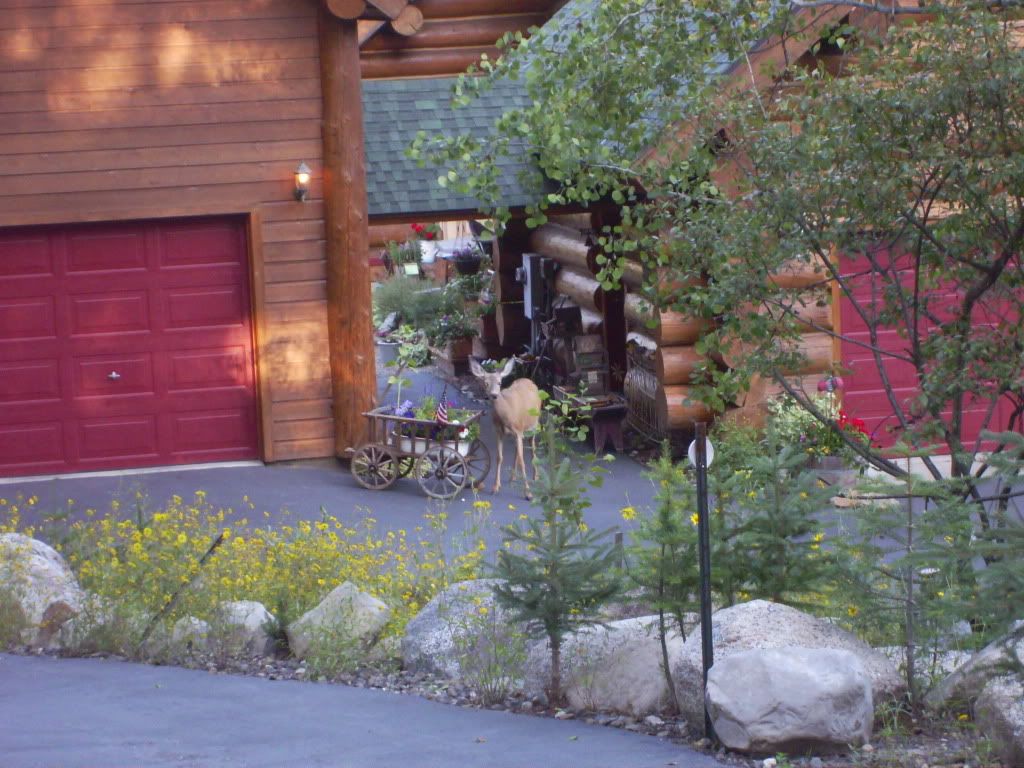 This was 100 feet from our room.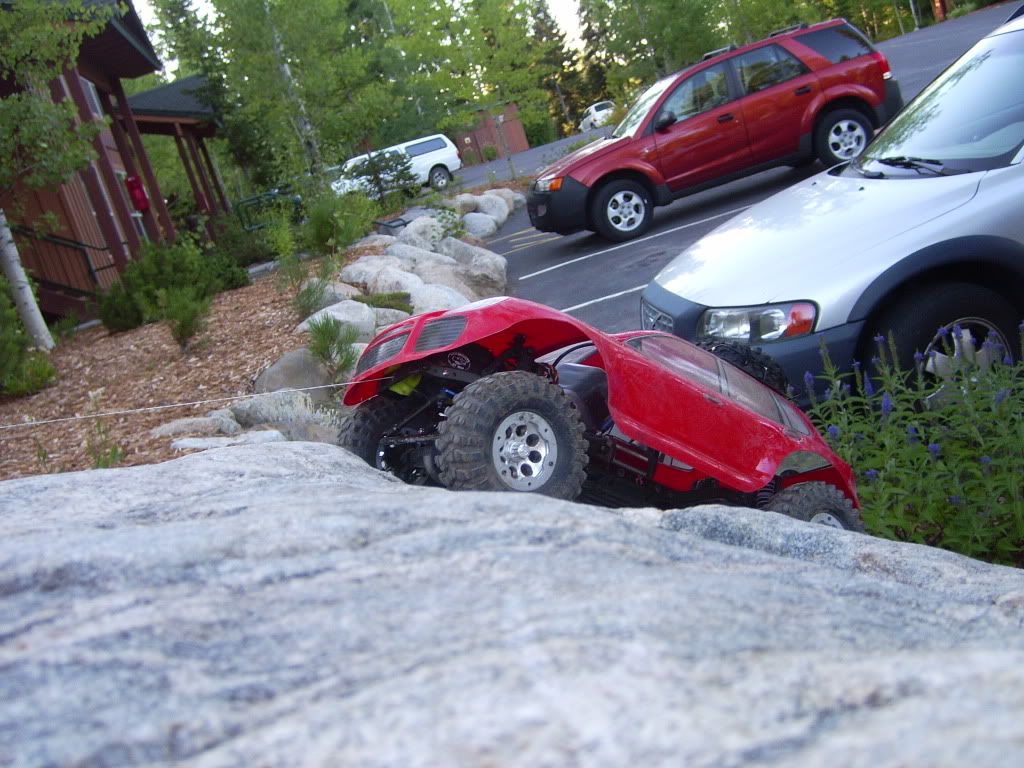 Even got the radio in my fathers hands, he had fun.