twas a shit ton of rock force chassis seen under the TJ body.
Hey Bart, you should get a kick out of this:
After slapping together a complete w/spares rock force last night (for well under $200 mind you) I tore it all apart today, and made a shafty rock force super!

LMAO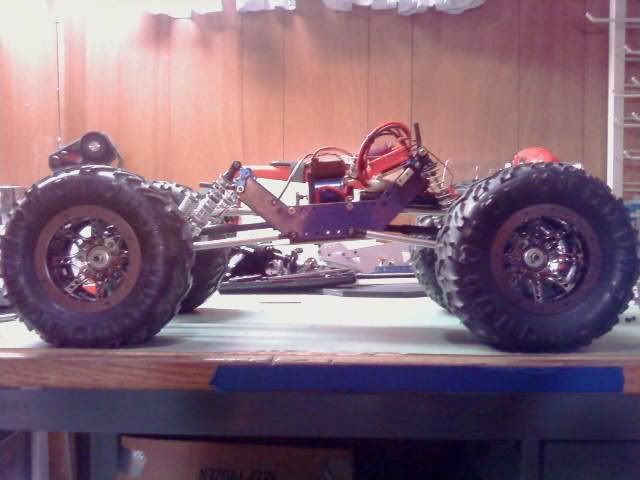 Ran it around for last night and most of today as a 2.2....got bored this evening and gave it a NN chassis, new drive shafts, custom hex's, moab xl's on narrow axial 40's, and a hand wound 55t.
Gearing is way off, had it setup for the panthers (which I'm really liking!).

But was actually kinda liking the shafty super, the rock force dig SUCKS, but it was all in good fun anyway.