been wanting to build another for quite some time now, i have two of these bodies but the other is the rat patrol with the jerry cans on the hood and machine guns.i will be using tlt axles with a transfer case and axial tranny under the hood.it is going to be leafed using tf2 leafs springs if i can find another set.first thing i tackled is the wheels and tires i want this build to look all original .i won't be doing any tube work on it maybe a little styrene but that is it .heres the start of it it won't be a fast build just wanted to get it going.
my driver
start of the wheels these came on another jeep .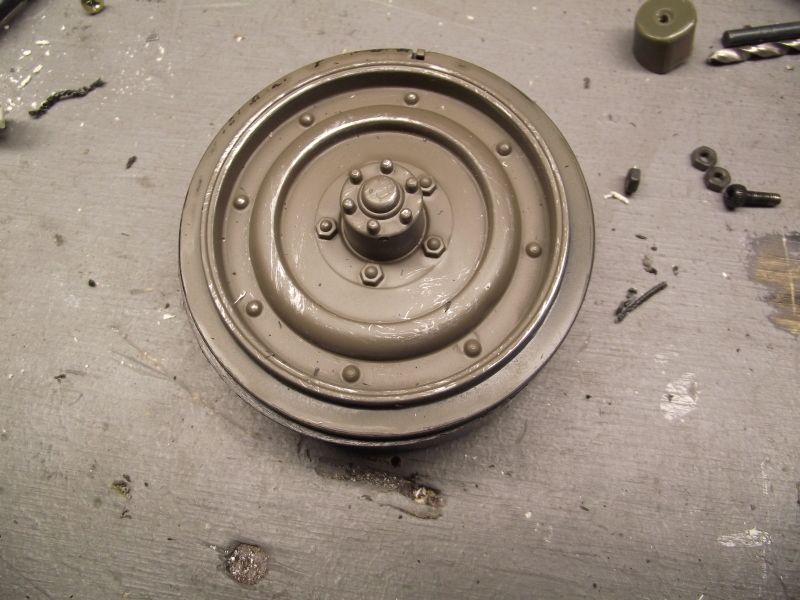 i drilled the back side 1/2 an inch so the rc4wd hubs would fit.then drilled the six holes and bolted it together.
i had to bolt it together then put the back half of the wheel on with the axle nut,then the front half gets screwed in from behind.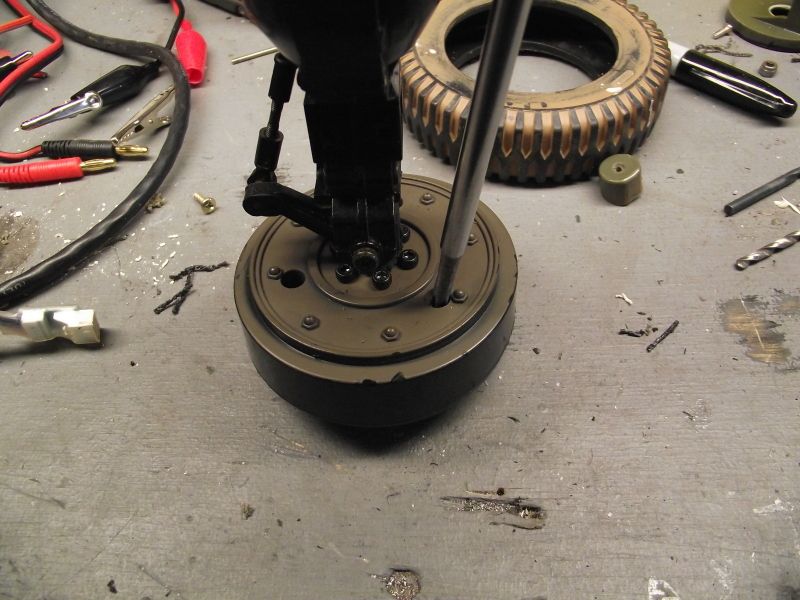 this how it looks done.just need to glue the tires .
mock up for now.
joining the fleet.