So I didn't want to post another build already, but its the only truck I have most of what I need to get rolling, minus a good set of tires.
I bought a new crawler king and it just doesn't fit the needs of any other body I have so this one is getting a jump start.
Ive got 2 gens to choose from at the moment, pretty sure I can interchange on the same chassis if I feel like doing so.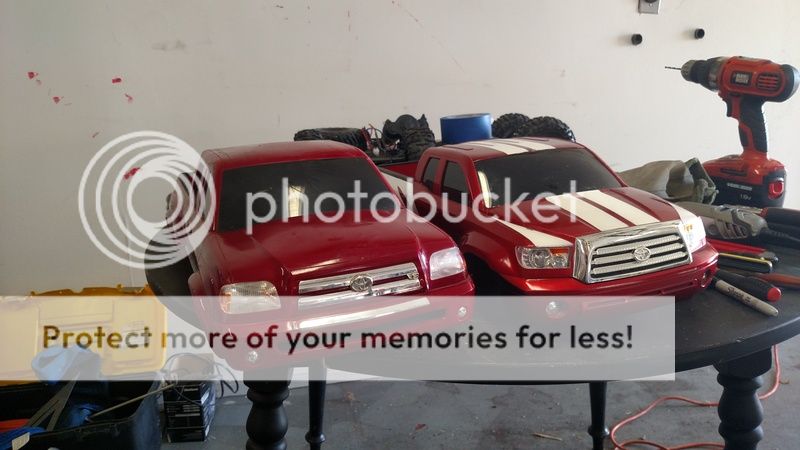 Starting with the earlier gen.
Chassis mounted and hinged at rear.