Got this yesterday, went to Aggie Bonfire, then skipped the after activities to work on this til the wee hours...
$119 for the Bind n Drive. Used my M8 TX that is already used for 4 other vehicles as well.
$15 for a 300 mah lipo (7.4v). Plus it comes with a 180 mah NiMH (4.8v) and NiMH porable charger (runs off 8AA included).
$5 for 4 deans micro plugs.
$7 for 2x track packs. These are cardboard pieces probably 12"x15" of countoured crawling terrain. LHS gave me 2 for price of 1.
- Nearly double capacity lipo mounted on top of servo.
- Tranny flip. Motor weight is now front biased.
- ESC/RX relocated to rear axle using custom lexan plate. Had to lengthen servo wire.
- Needs chassis brace(s) since all the plastic mounts are removed.
- Want shorter shocks and to angle them in more.
- Body trimmed where necessary.
Current: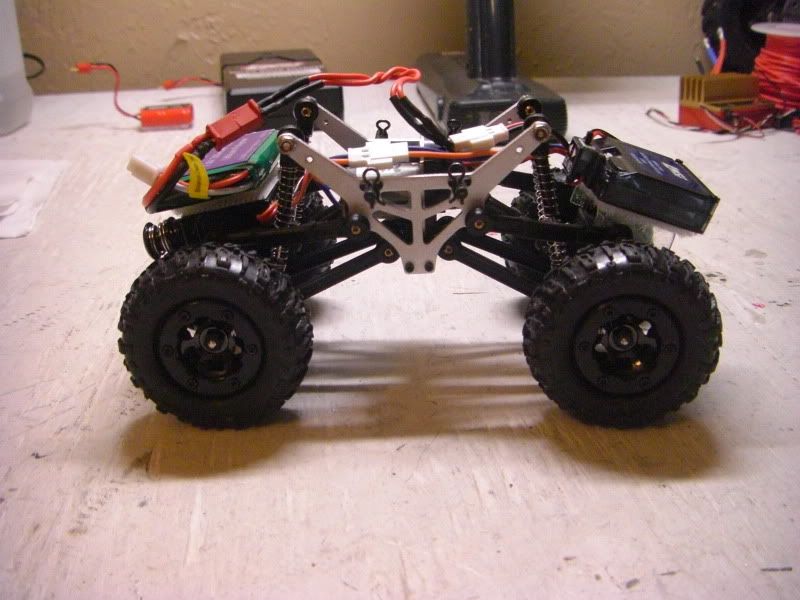 Here is phase 1 for size reference.