I picked this up yesterday. I just couldn't pass it up. Before I even left the store I had picked up a couple things and had some ideas too.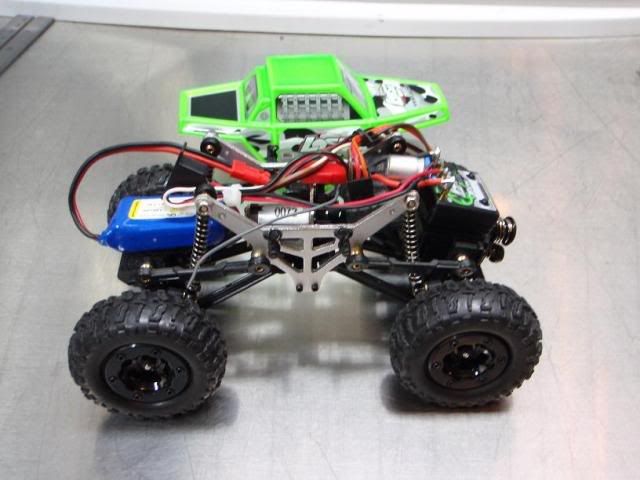 First thing was to get the COG lower. I just didn't see the point in running the nimh pack when a 2s lipo was so cheap and fit so well so I picked up a couple Hyperion 120mah packs.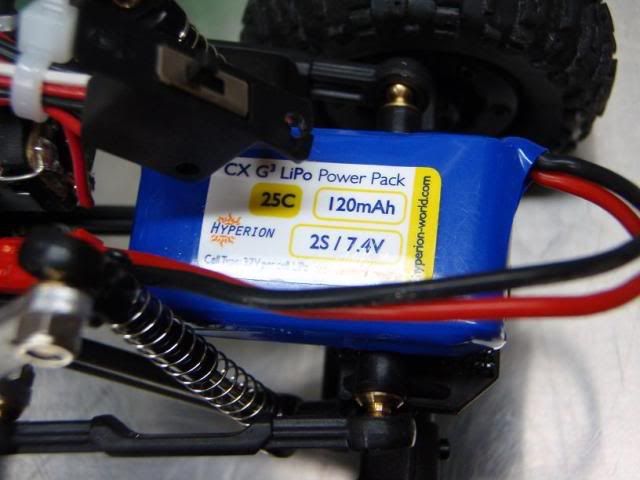 Then I started looking into moving around the esc/rx combo thing and wasn't having any luck and I remembered that I had a Tekin B1R and a Spektrum Micro receiver in the drawer so those went in. They take up about the same amount of space but because they are separate they fit a lot better. I mounted the B1R on the servo and the rx fit inside the chassis after I got rid of the extra plastic junk.
Then I took some lead weight and after cutting and smashing with pliers found that I could fit about 1/2 oz on each front wheel.
All of these things really made a huge difference in the performance. My next step will be to make a chassis. I'm planning on making one out of styrene and kind of copying what Harley did on his. I really want the stance lower.
Overall it's a fun little rig. I picked up the little cardboard rock thing with it and just that alone has been enough fun for a couple of packs.