and i cant believe how good it worked!!!!!!!!
i am not a fan of droop set-ups so i tried something a little different.
i havent pulled the trigger on a new chassis yet and was gonna make my own wheel weights but the drill bits i have here can barely drill through plastic so i decided to try to play with the suspension before buying anything.
i used some old body posts and made a shock crossmember and mounted the tops of the shocks as close as i can. it gives the suspension a lot more leverage and makes the springs act softer. heres some pics of how i did it.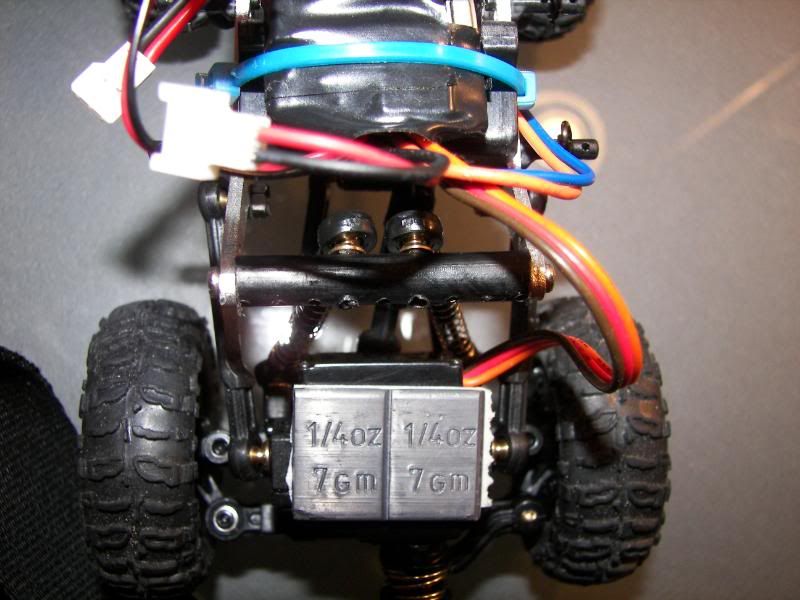 the suspension is now soft enough that it will sit flexed with nothing under the tires, just the traction of the tires will hold it up. again this is with no weight on or in the tires so it probably wont do this once i weight them but it gives you an idea of how "soft" the suspension is now. it also gets rid of the servo wiring binding up the front suspension. now i am maxxing out the available travel of the lower links and still have some travel left it the springs, im hoping switching to a ball cup with bent upper and lower links will help me get every bit of travel out of the suspension and stop the tires from hitting the upper links at full steering lock.