After scoopin up a micro crawler for dirt cheap (and having had one when they first came out,
My losi micro crawler jeep
) I was happily obliged to do up a scaler being inspired by looking through so many builds since. Soooo fun to drive around (especially killing time on pit tables at the local track) and crawls superb!
Brass/solder chassis,
dannaly's mod for wheel width widening
rc4wd shoes, no foams
solder wrapped around rims
led's head and tail
Here she is in her completed stage (for now) -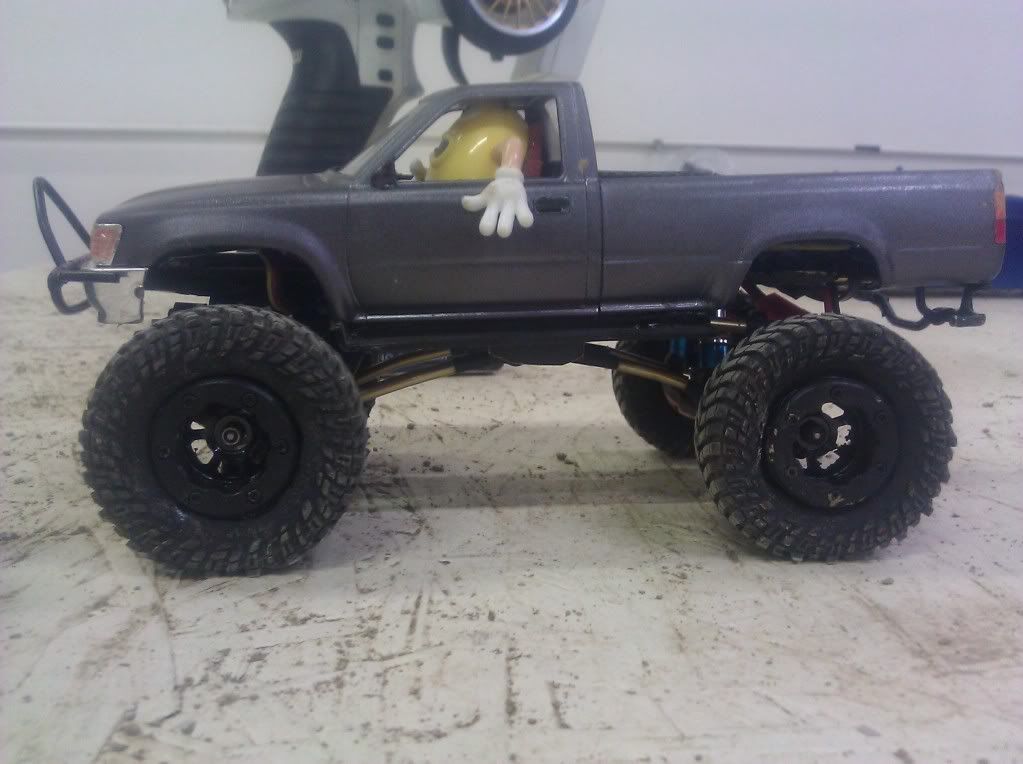 next to her (yet to be)unmolested sister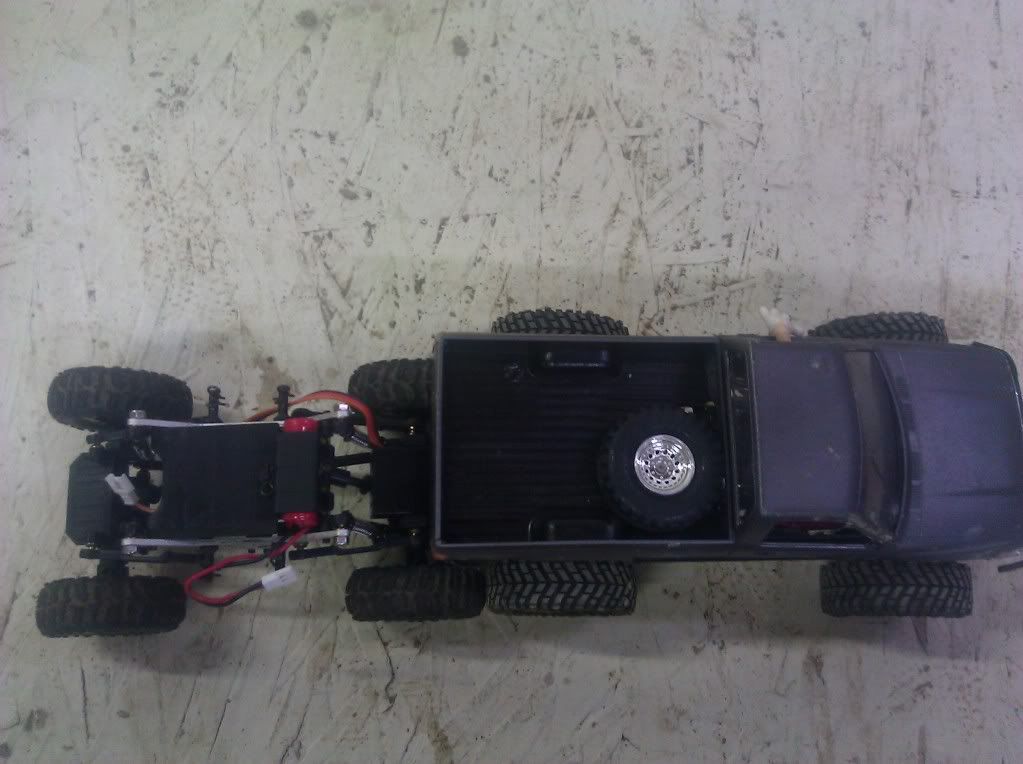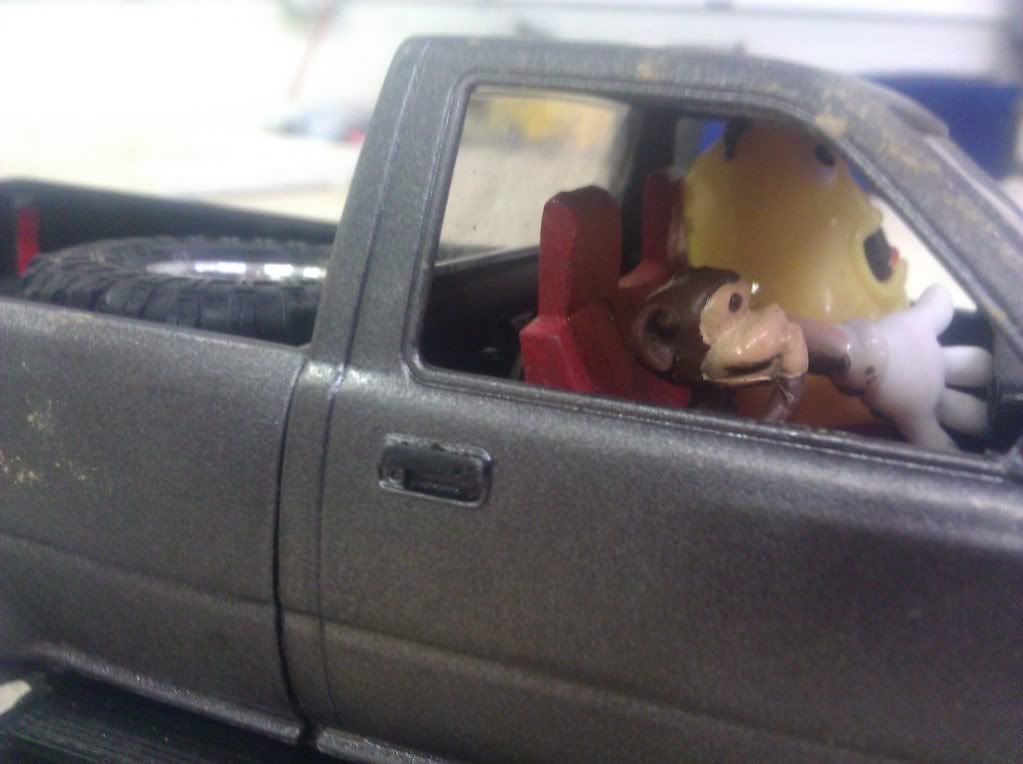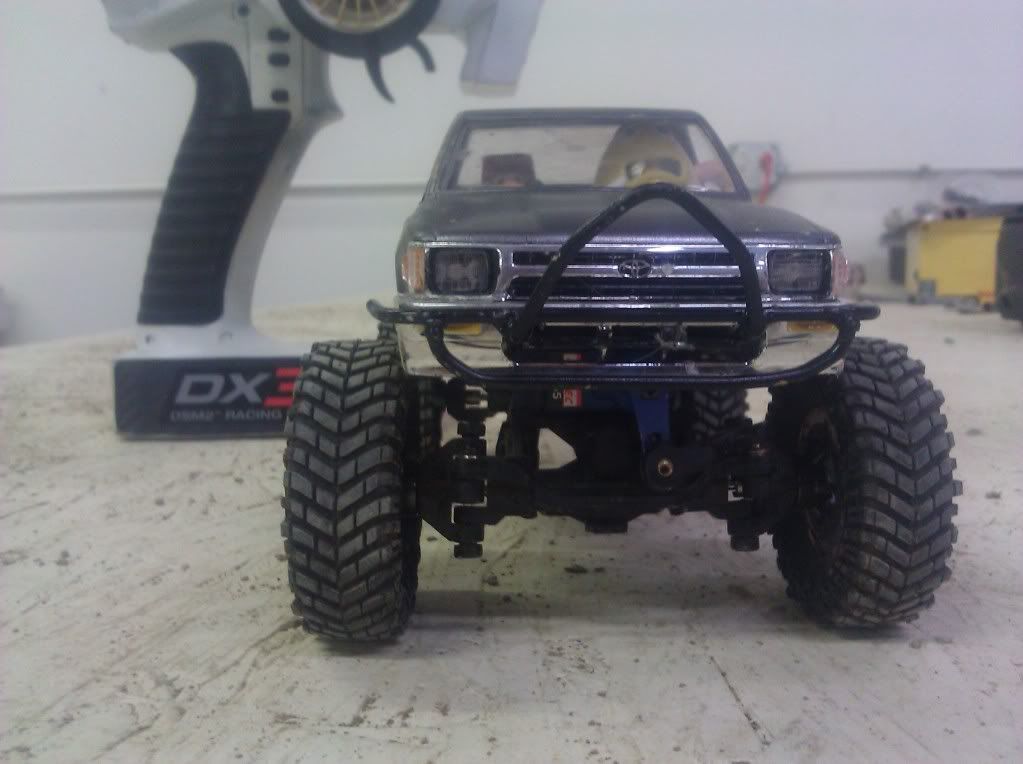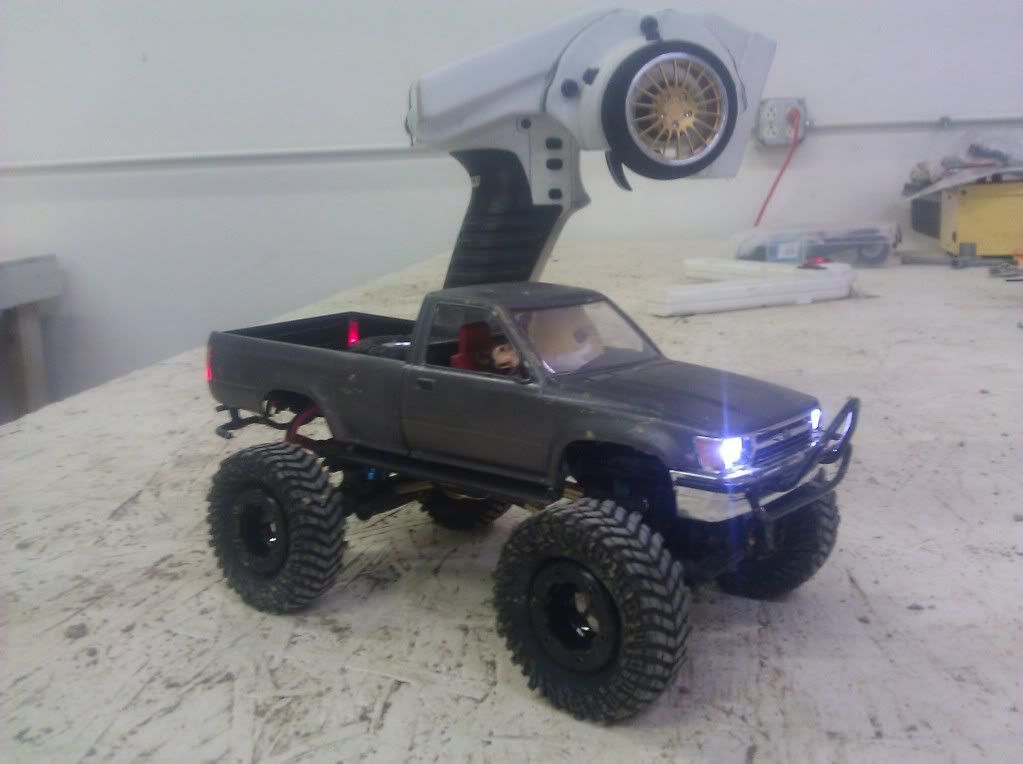 Hoping for some opinions:
Of course it crawls better with the width and bigger tires, but which looks better- stock or the mickey thompsons?