Hello
After looking on this forum, I decided to build a MRC.
Ok, first of all. I'm 16 years old from Belgium. So sorry if my English isn't that good at some moments.
Second, I realy don't want to read comments like; you're stupid, you had to buy the Pro version, etc...
I know with the recent price drop. But I've ordened my MRC 1week!! before the price drop... The customs in Belgium held it for like 4weeks.
* Parts list:
-Losi MRC rtr
-Reedy Stump Puller
-Axial white 1.9 beadlocks
-TCS mini edge chassis
-Losi allu shocks
-Losi knuckles
-Losi front carriers
-Losi Rear straight axles and lockouts
-Losi F/C/R metal lockers
-Losi 30° lower links
-Losi allu hexes
-Integy driveshaft (is broken already)
-Blue Bird BMS 1715 servo
-HB rovers (red dot)
-Full size servo mount
I don't go work so I don't earn money. I have to ask my parents for money and after this list above, I have to wait a couple of months :(
* Future upgrades (next 2 months)
-BWD mini wedge pro
-BWD Topper for the mini wedge
-BWD 1.9 mini vertex beadlock wheels
-BWD motor plate
-BWD ota steering
-tekin B1R or FXR
-(Team brood anarchy motor)
But here it goes:
Started removing the Front and Rear axles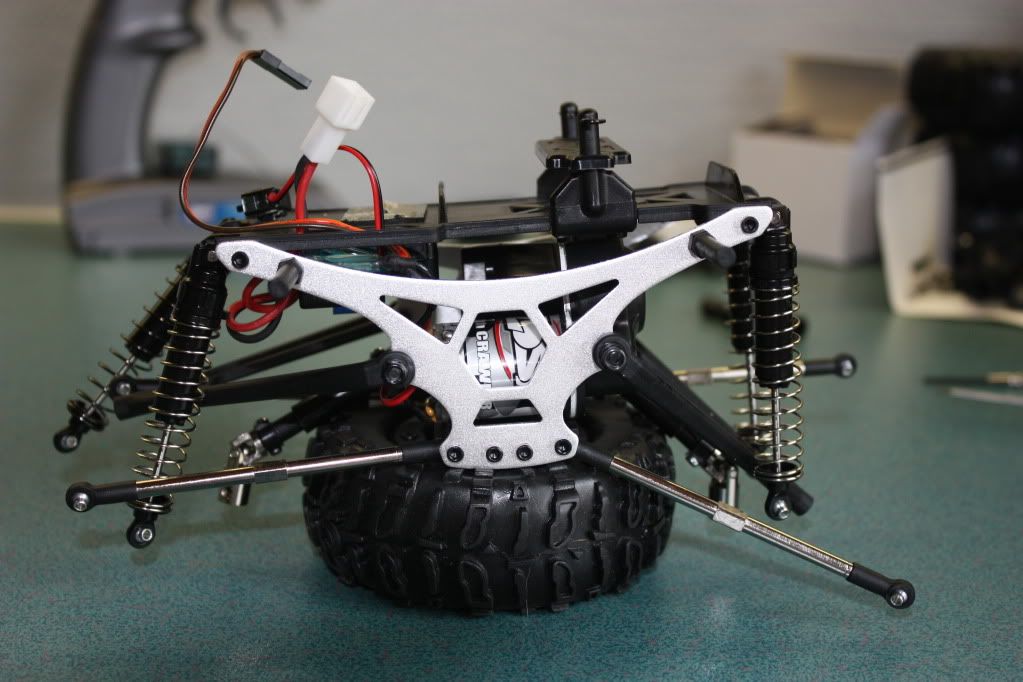 Then I removed the shocks,Battery plate and upper links
When I reached to this stage, my mother was like, omg will you be able to put it back togheter? And I like; I hope so ;p
When I opened the axle housing it was very greased, I've cleaned it out to replace the lockers and then filled it again with grease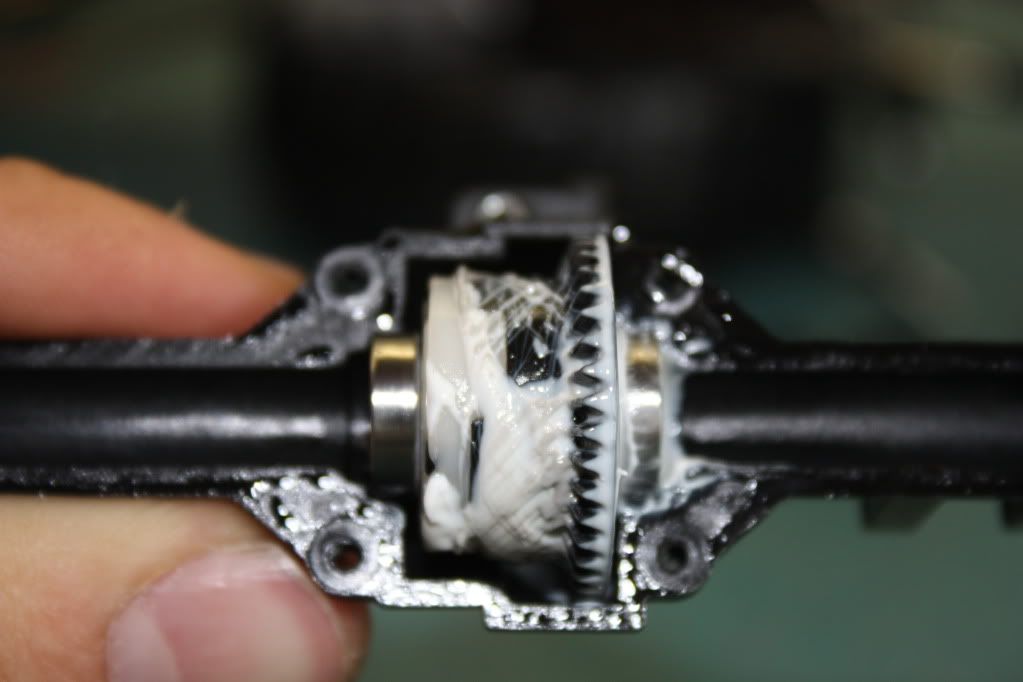 Rear axle completed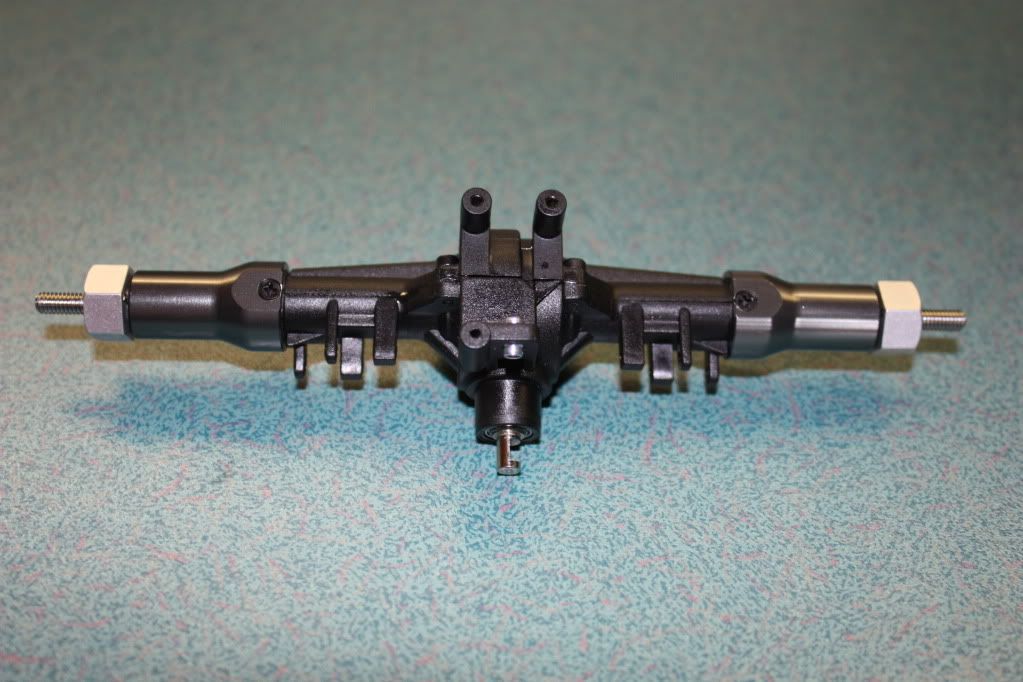 Front axle completed
Transmission gear with the metal locker installed. It was very dry so I added a bit of light grease to it
Tranny done and motor installed
Rod ends installed on the lower links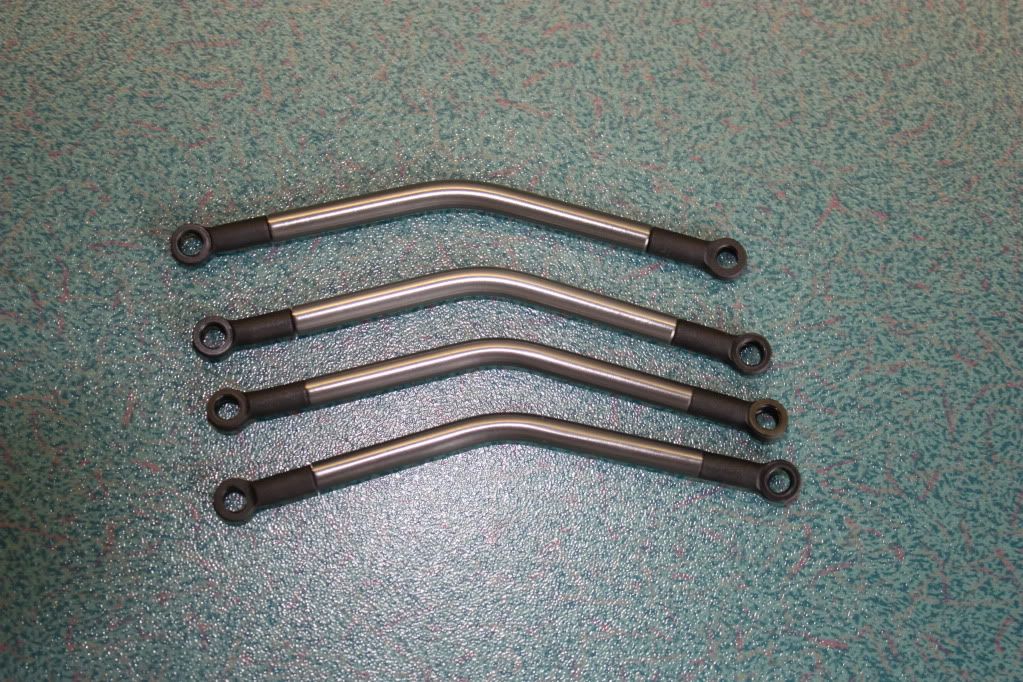 Transmission, lower links installed on the TCS mini edge