I had the morning off, so I dug deep in to the RGT axle. I recently found the ring gear that was left over from when I did my overdrive mod to my old mrc.
Well I believe it will work, the rgt pinion fits the mini e-revo ring gear.
Now picture proof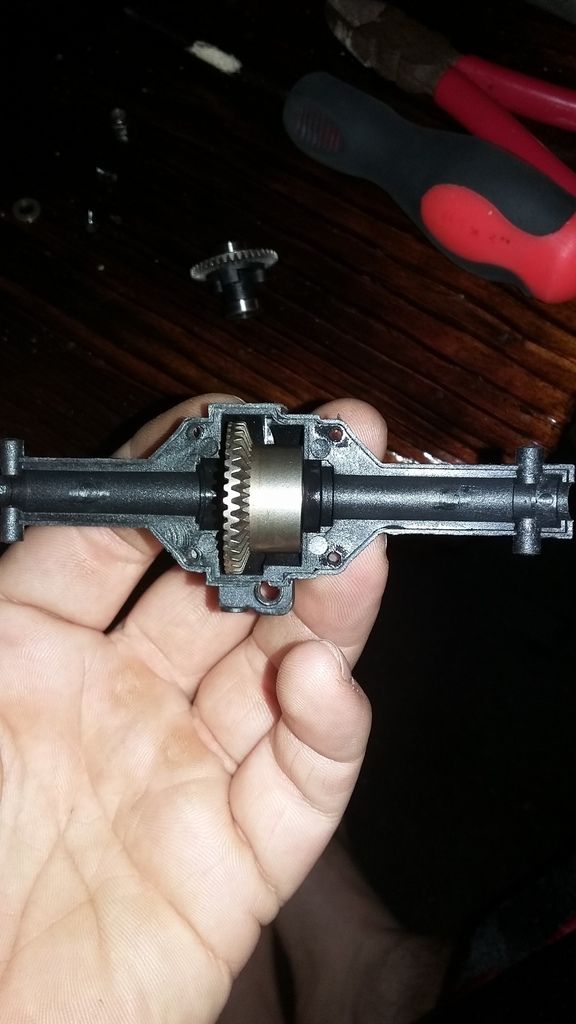 So I'm confident that the overdrive mod will work in this clone axle. Just need to get a pinion and see. Which the only thing I don't know is pinion shaft fitment but can find a bearing to fix that if need be.