Hi,
I don't know where is Jrkilburn with his cfx-w, but I received mine, and almost ended to assemble it

If you collect plastic bags, you'll be happy with this car, it contains dozens of them!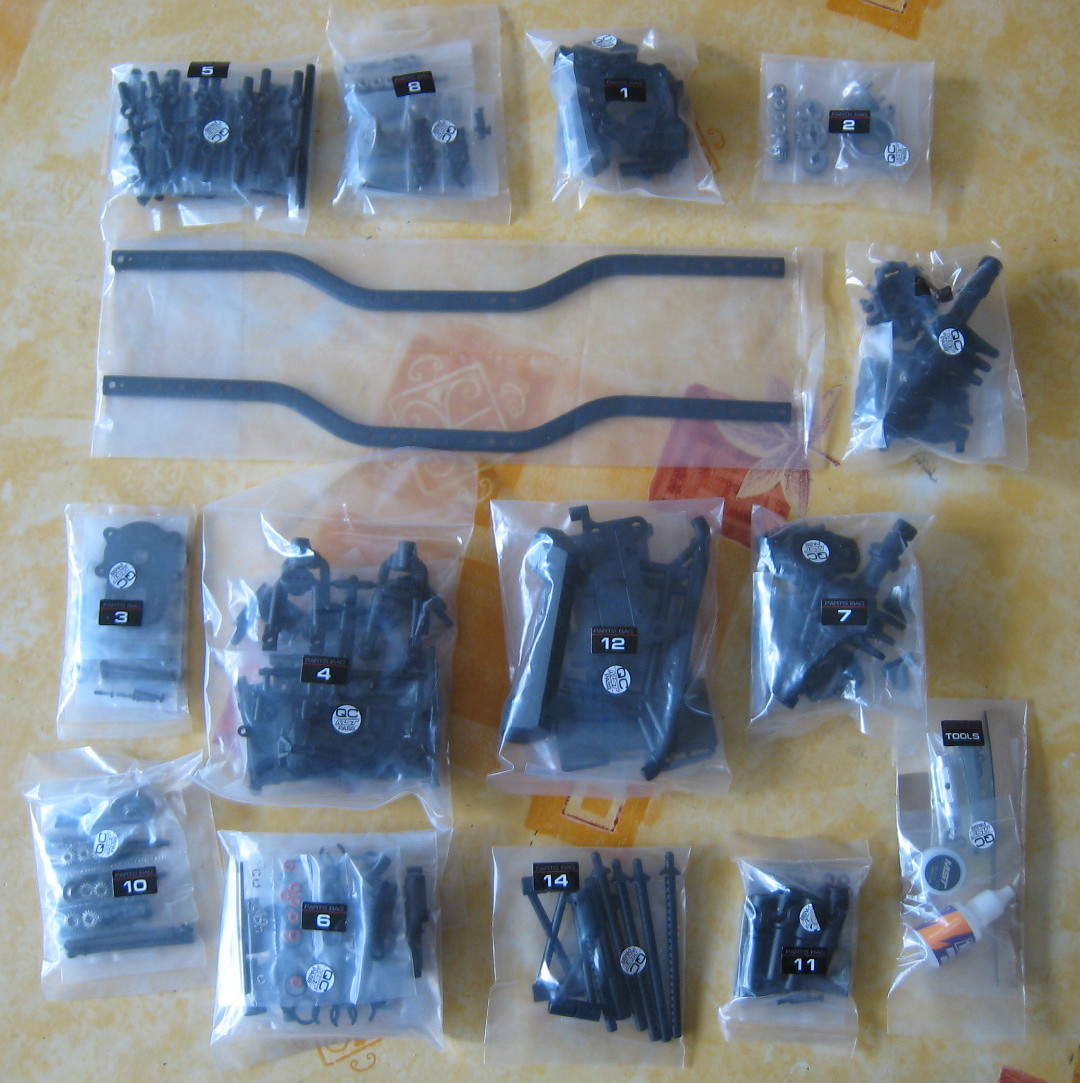 The chassis is quickly assembled, everything is easy, plastic feels strong.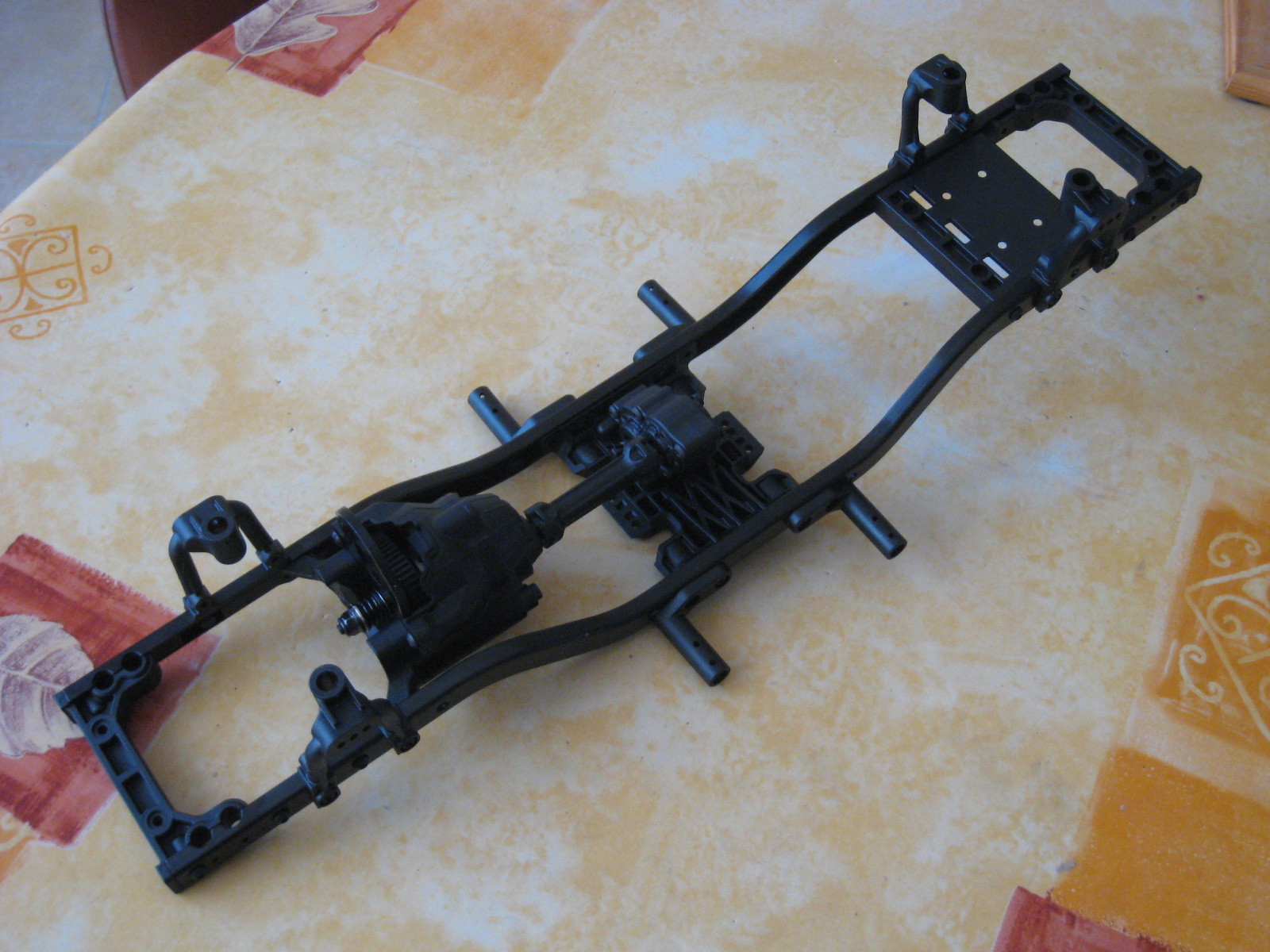 axles include many parts, it's long to assemble it cleanly, but result is great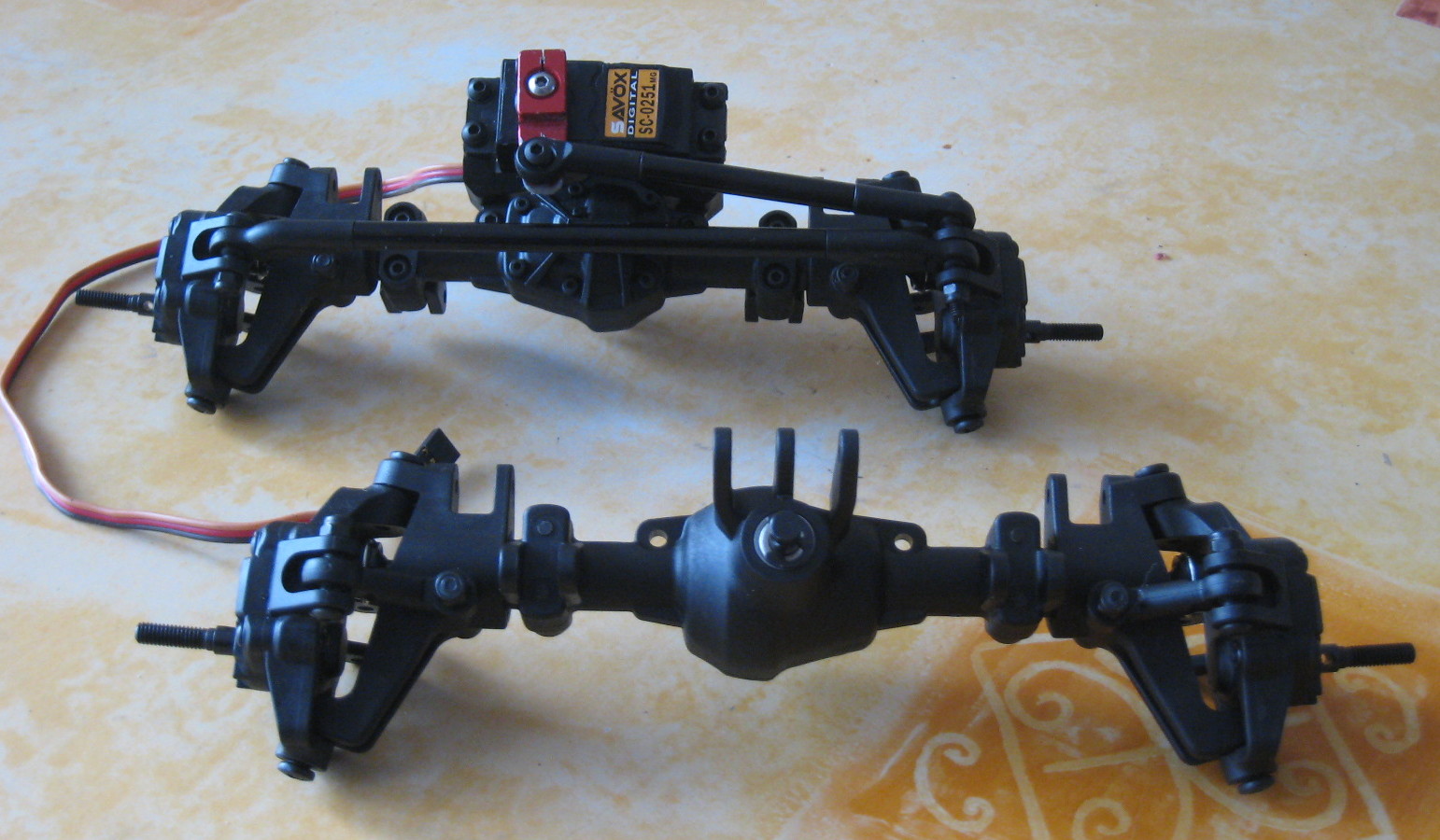 to raise wheelbase, 5 mm spacers are included in the kit, so it's easy to go to 310 mm wheelbase; if you want a bit more, you only have to add washers to the links, for example to reach 313 mm like me, for the Axial Jeep Cherokee I bought for this chassis

Standard front bumper is too near of wheels, so an extension has to be homemade to have it in front of the body and not under it, but it's easy to do with a few aluminum parts.