I think it's time for a change. Since I've got several of these, all crawlers and trail trucks, how about finally converting one into a monster truck? Been wanting to commit to it for a while...**Chassis is pretty much perfect for it and it's built like a tank. Grabbed the wrenches and got to work...*
Here's what I started with - crawled pretty good actually, but out of my four it's the best candidate for the conversion. Already set up for 4WS and had a ton of suspension travel.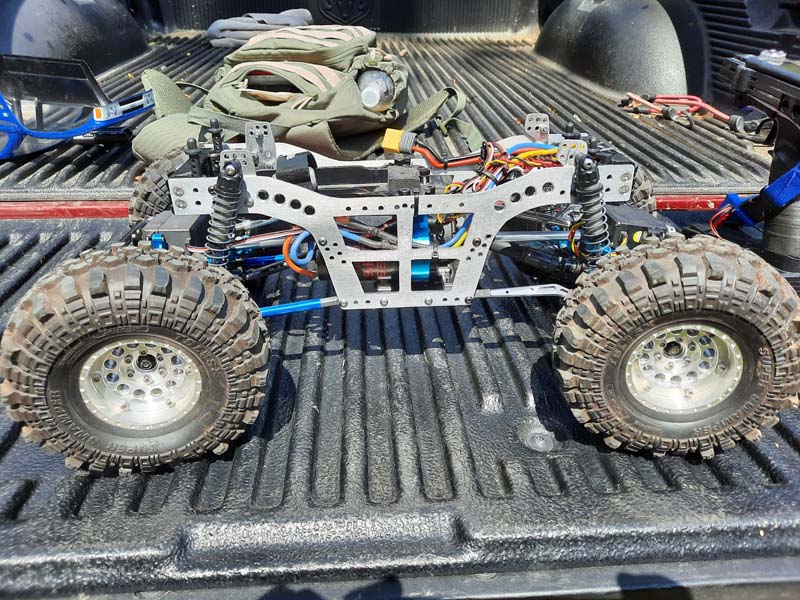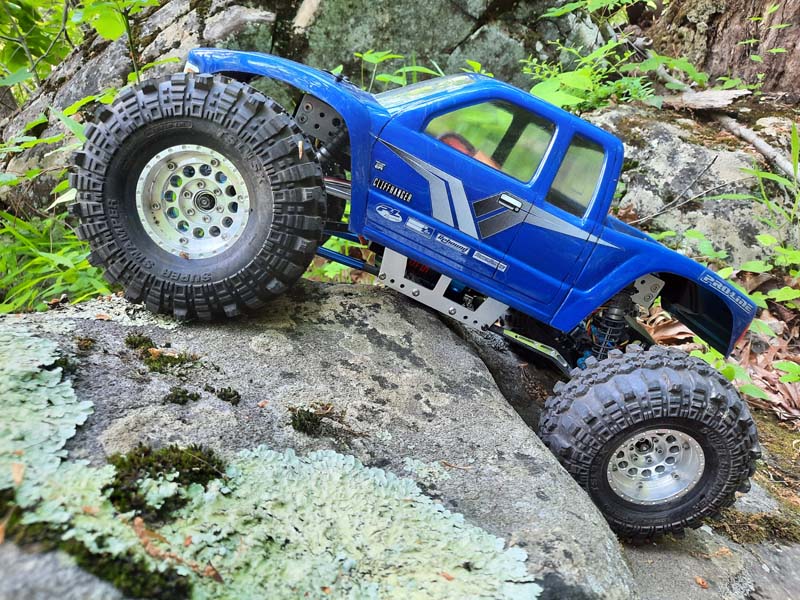 The custom chassis was 2 holes shorter per side, and I needed the extra length so I went back to the stock chassis for now. Flipped it around so the battery is now in the back. I tore down the axles and removed the HD lockers and went back to diffs. That took....well, forever and a day pretty much. Those axles have a lot of parts!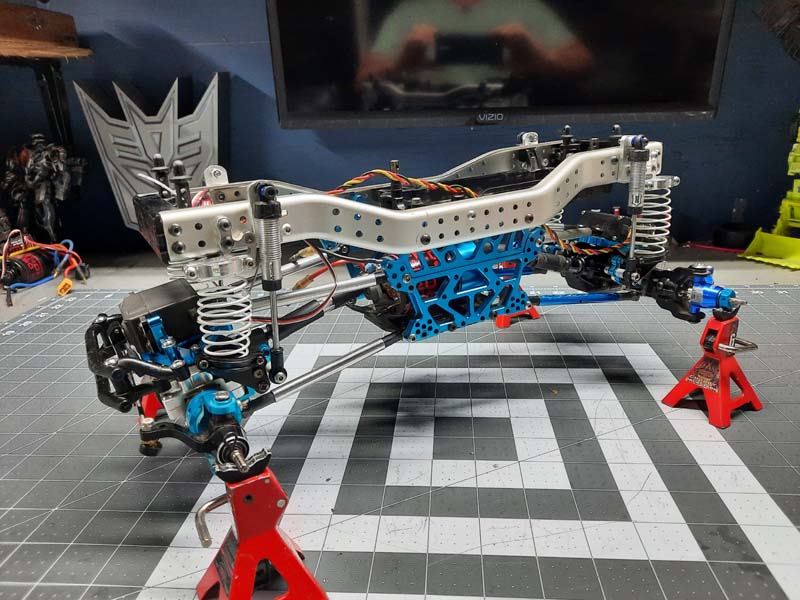 Worried about torque twist, I ditched the long soft shocks and went back to a semi-stock set-up which stays relatively flat. Went with springs and stand along shocks - love this setup. I didn't want a ton of travel and high CG, so the barrel springs were fine. Soft up front and medium out back.*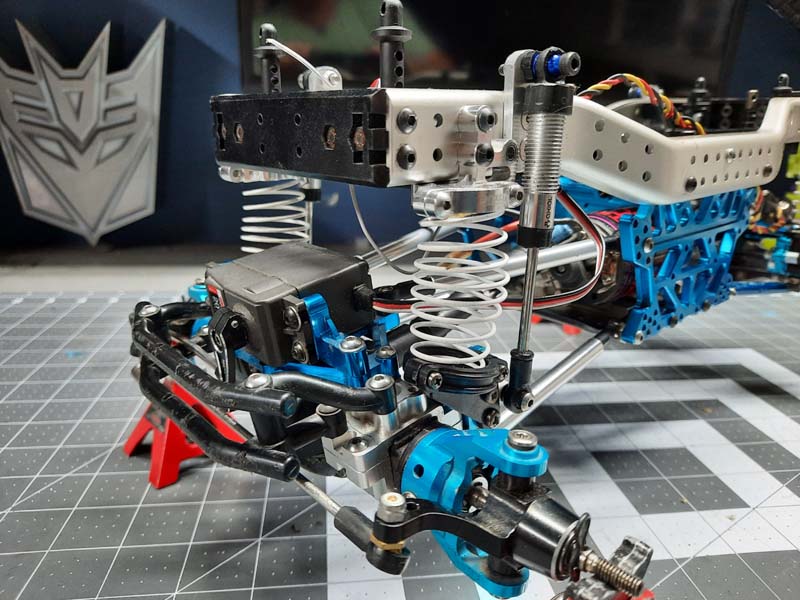 I had to make some standoffs for the shocks to raise them up a touch - they act as travel limiters for the springs so I had to make sure they didn't extend too far. If I had used the longer standard springs, I could have probably gotten away with it. Shocks are de-springed Axial Icons with 25wt. oil all around.*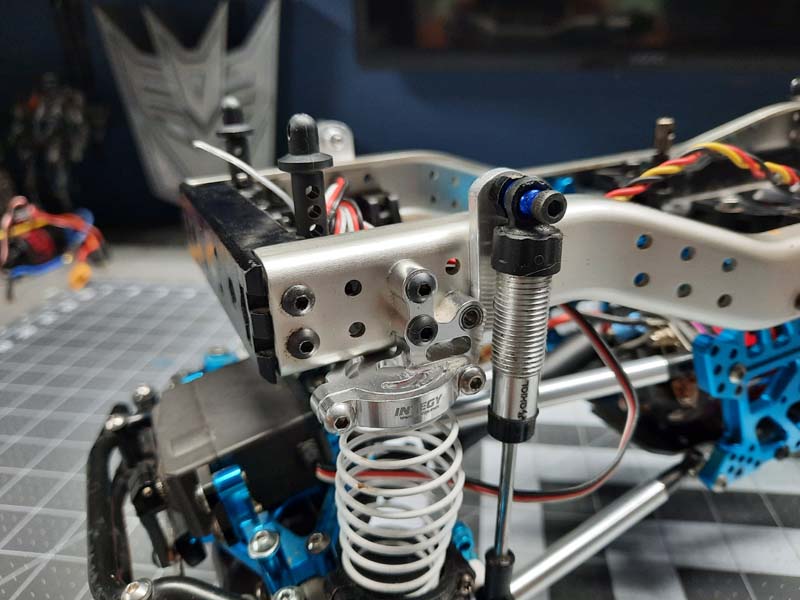 There's a 22t Kyosho Outlaw brushed 540 that's older than the hills hiding under there with a 24t pinion. I had a Holmes torque ring left over from a previous project so I slapped it on. No idea if it'll make a difference or not, but thought it couldn't hurt. Starting with a brushed/1060 combo on 2S for now until I get it sorted. *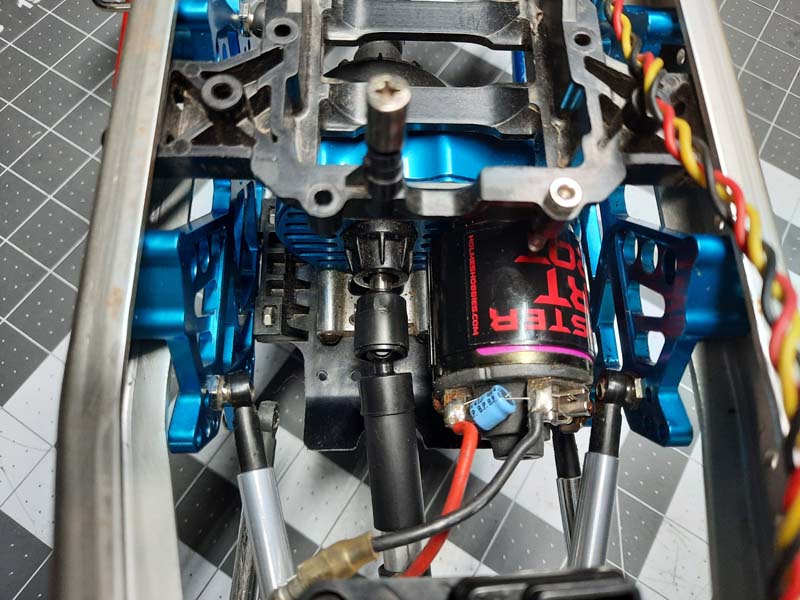 Shaved skid for crawler duty, should work out fine here too, and some random Axial and Element driveshafts. I'm looking for a matching set of lower links, either blue or silver. They are here somewhere on something somewhere.*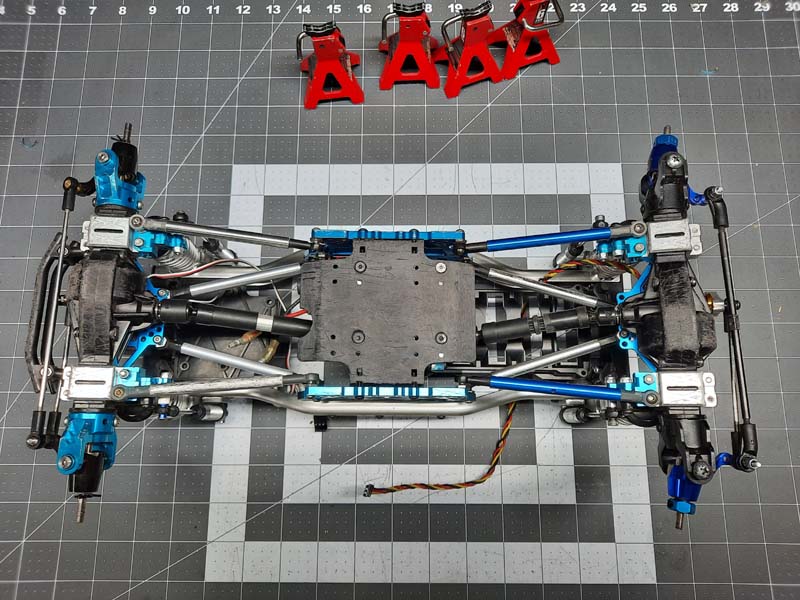 Threw on some Proline Destroyers to get an idea of the stance. I like it! Needs a set of wheels with some more offset, that's for sure. The stance is way too narrow.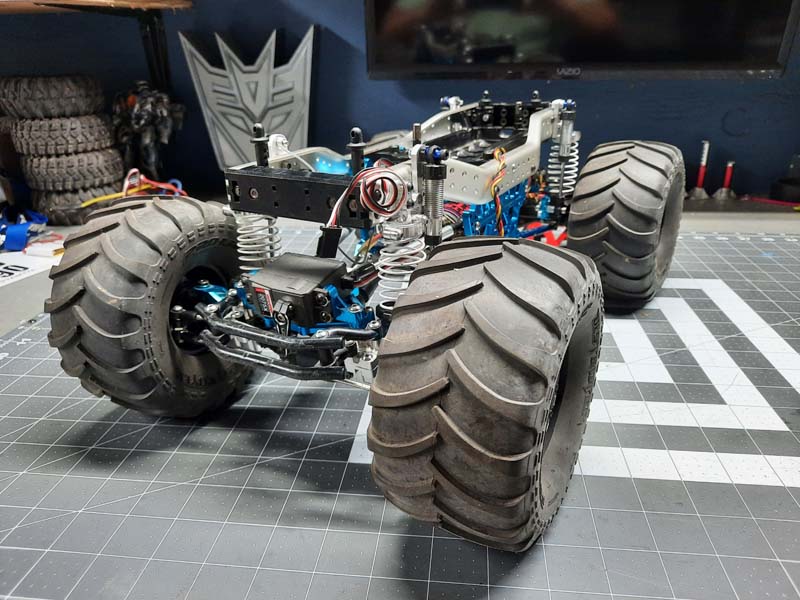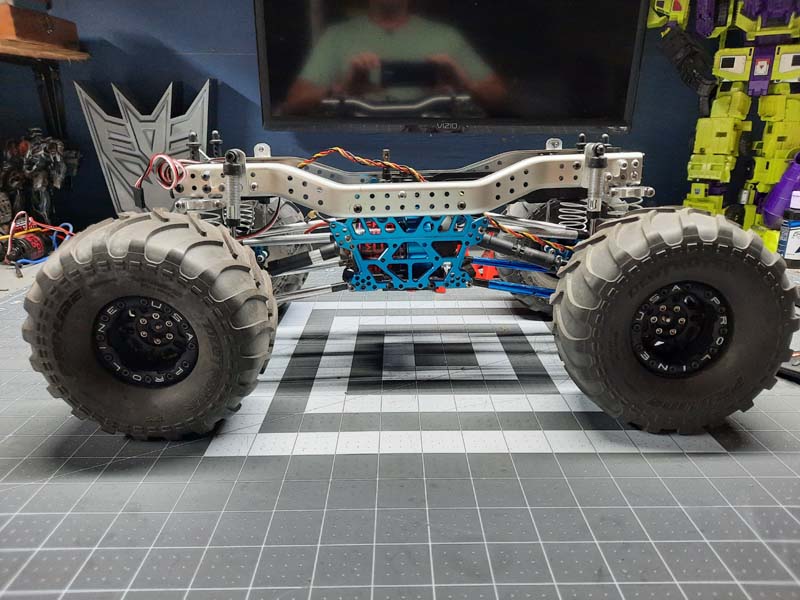 I had to order a new Cliffhanger body - I like the shape and it honestly it looks pretty good monster-ized,*but I had already drilled 2 sets of holes in it, and needed a third due to the change in chassis length. Once I get to three holes in the hood, in the trash it goes. I'm an RC hoarder, but not that much of a hoarder!

**