I Guys,
New project .. Scx24 plus Hilux 1:20 body from AMT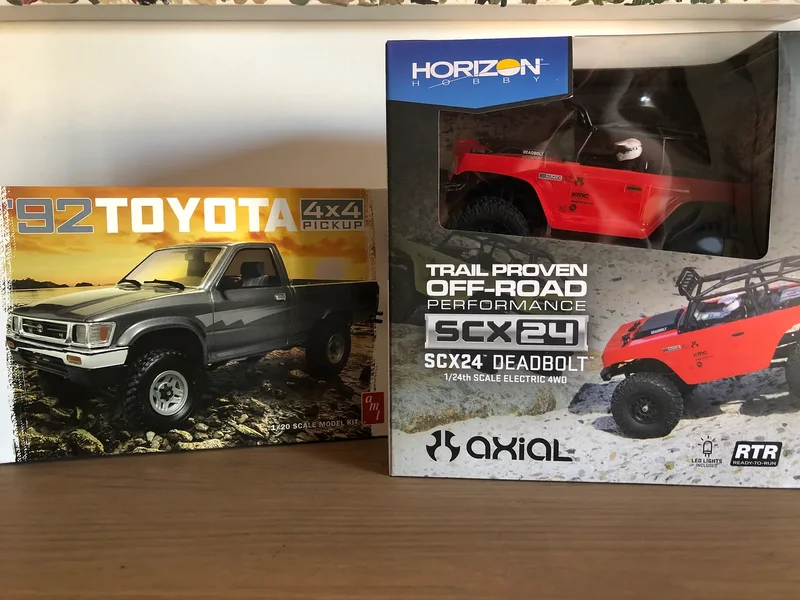 I moved the 'attacks of the front shock using a bracket of a servo fixed in 2 points
I have relocated the rear shock absorbers, now they work much better .. I used 2 mm forex that gives support to the frame.
I left the original springs adding some springs, cut very short, harder .. we will see with the weight of the bodywork how they behave ..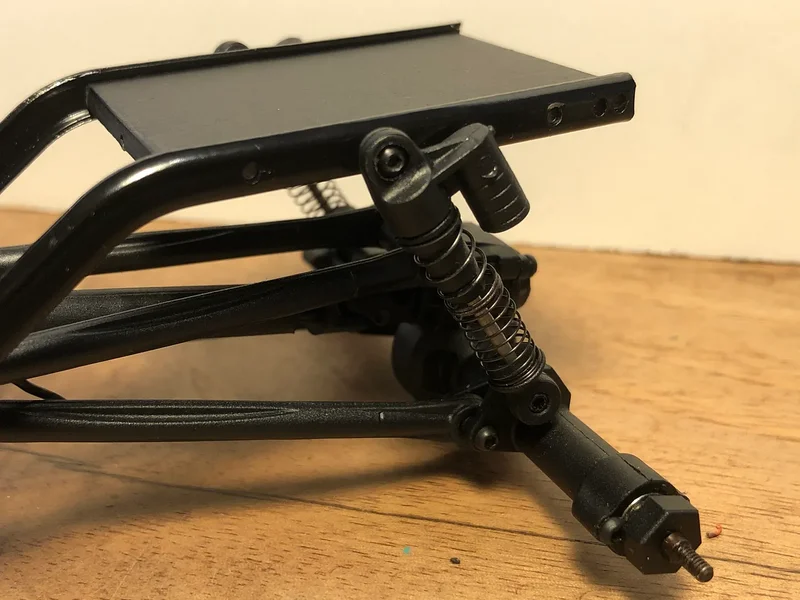 I have added brass spacers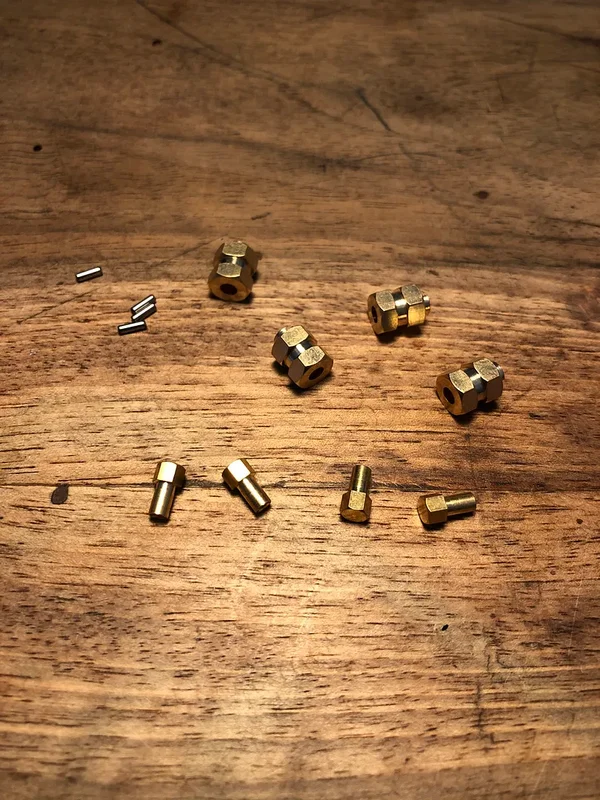 Tire change .. I have inside some nice Super Swamper TSL Bogger mounted on Micro Losi plastic beadlock rim painted .. They are at 20gr full wheel against 10gr of the stock ones.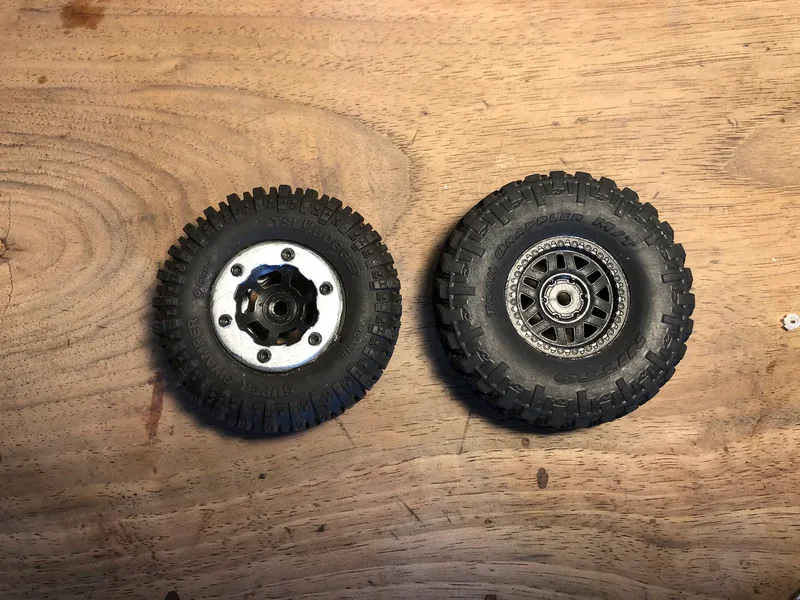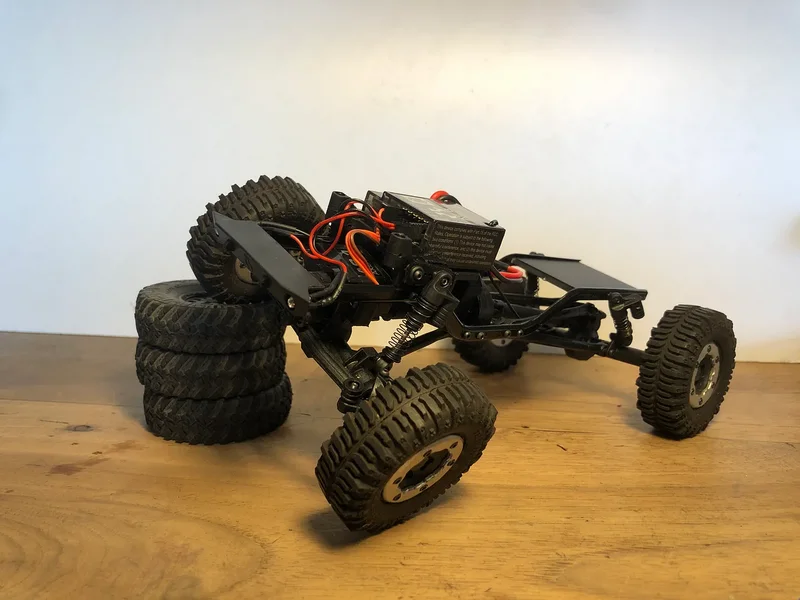 I placed the battery in the center
To lock the body, I added Velcro to the rear and magnets to the front hidden in the engine compartment that grip directly on the iron of the frame.
I changed the bumper .. Now ARB style.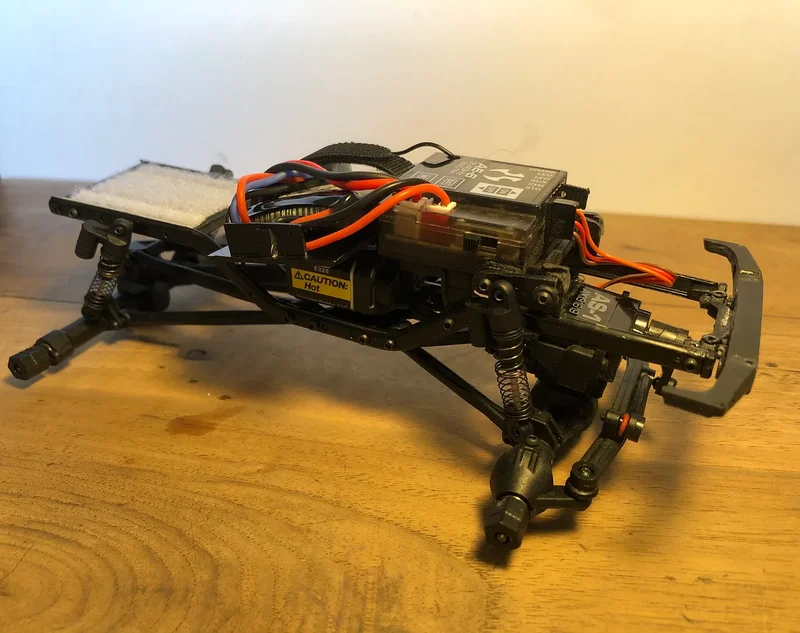 After removing some material, the bodywork now sits as low as possible and rests on the chassis, both front and rear.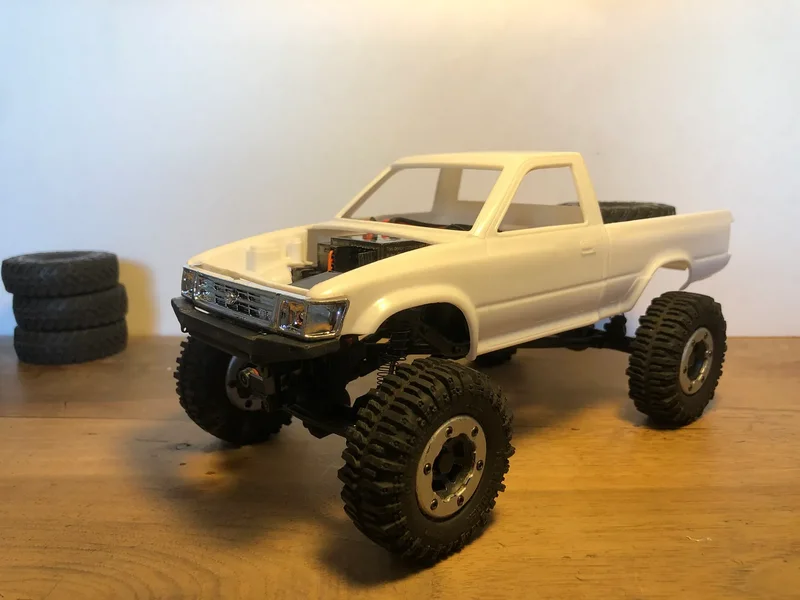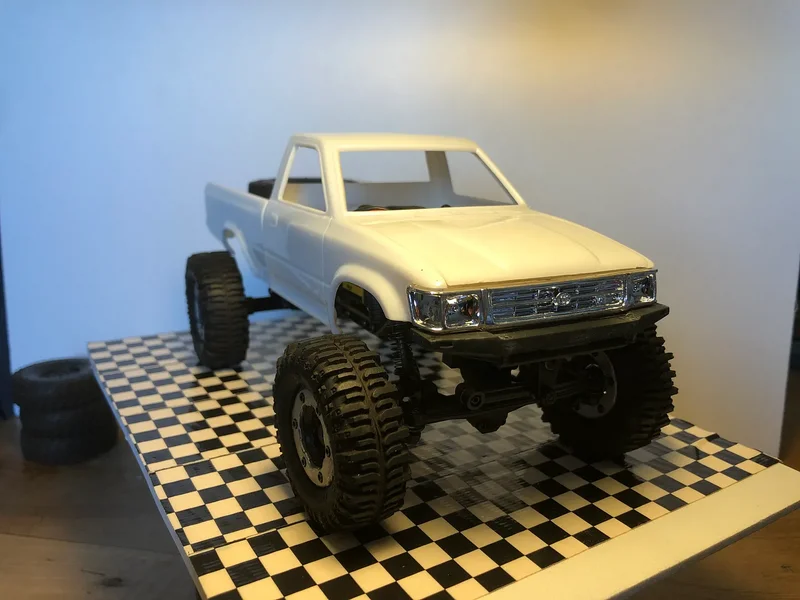 Color .. I chose a Tamiya Mica Red, I wanted something metallic ..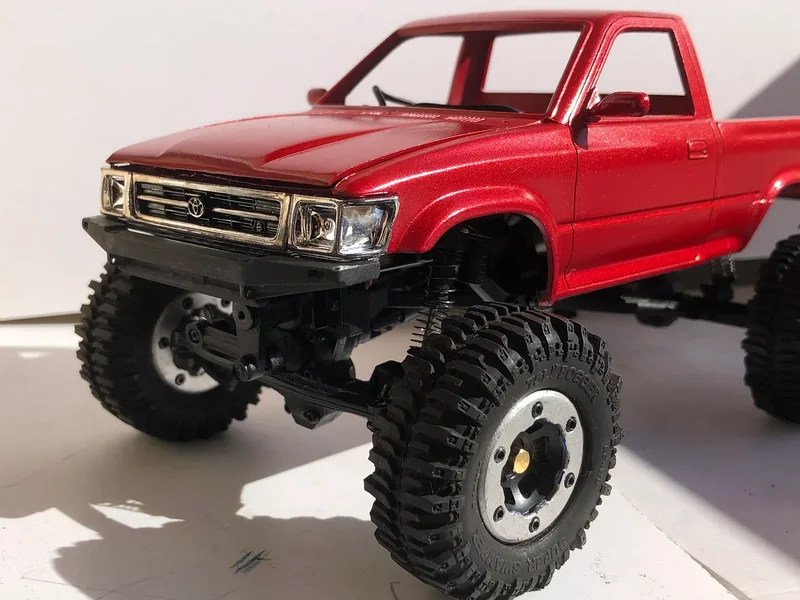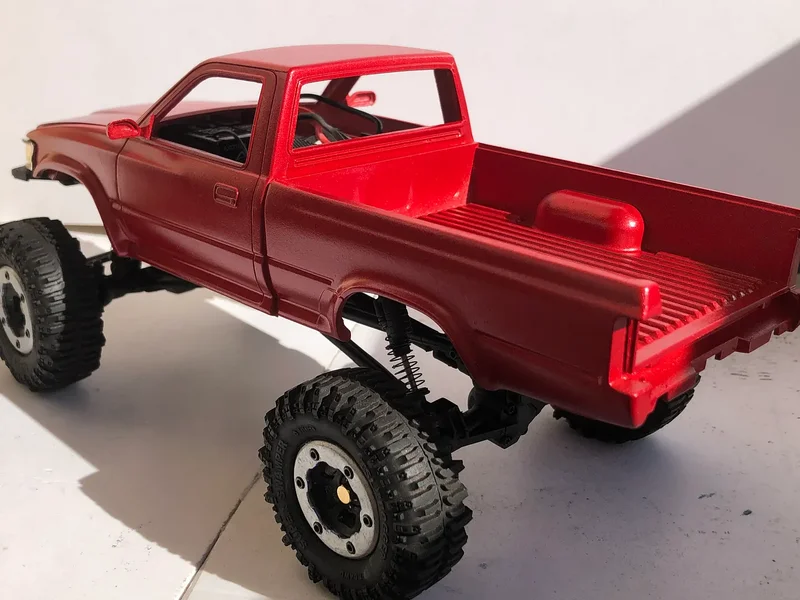 I replaced the servo with an Emax ES08MD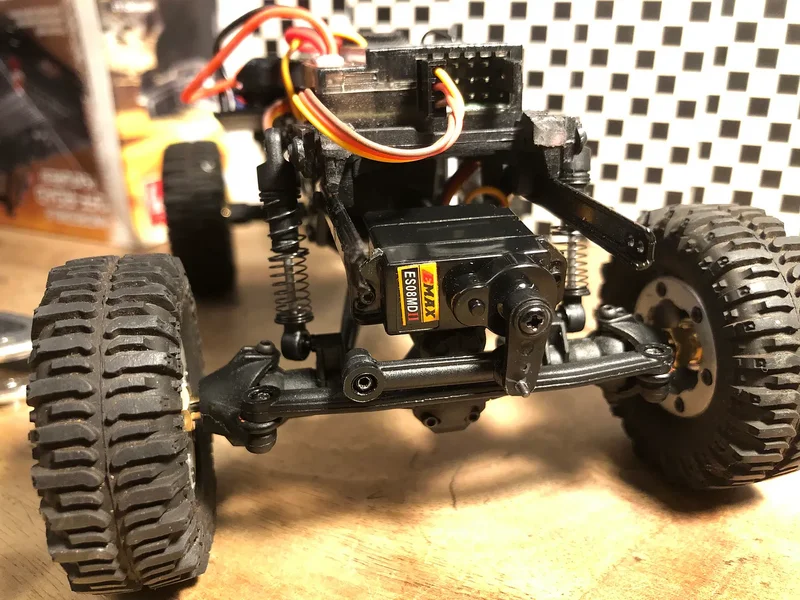 I finished the bumper, painted semi gloss black, added spotlights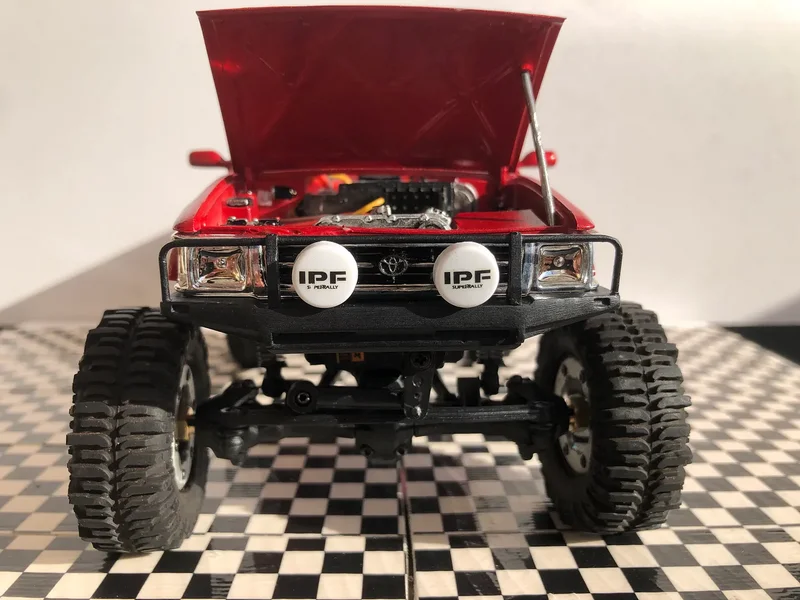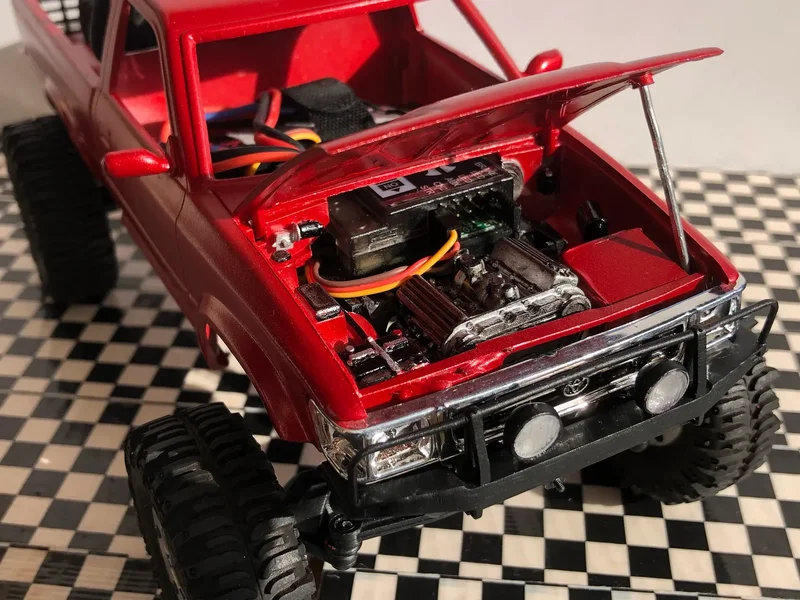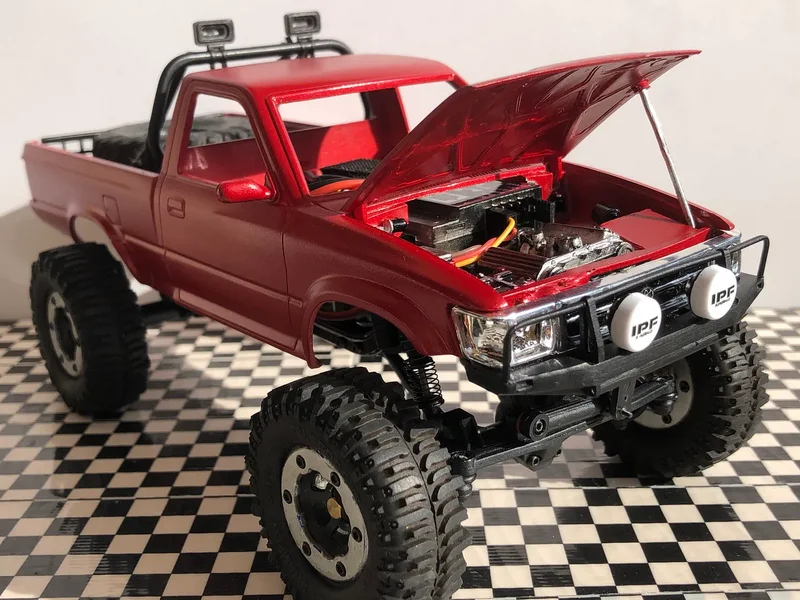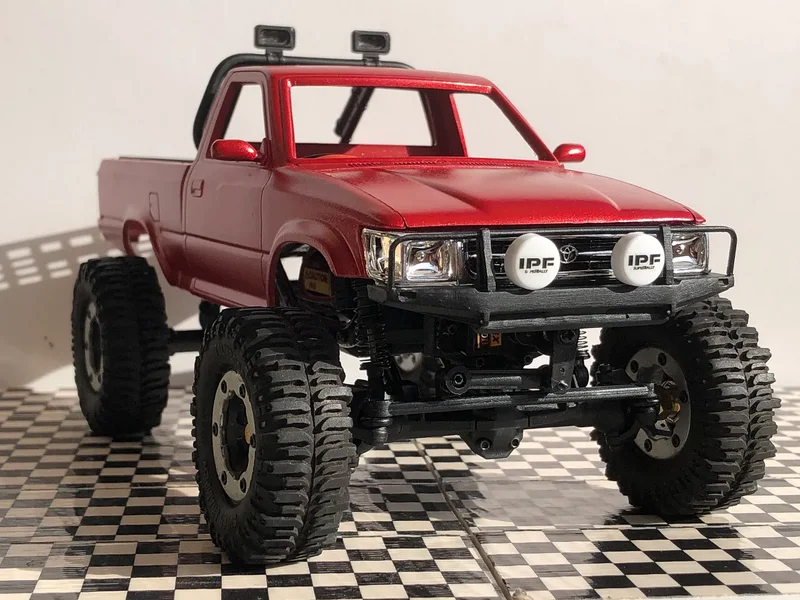 That's all for now..