I have a somewhat modified HBX 2098B
It's got a few aluminum upgrades.
Driveshafts, front/rear axles, and uhm. Tires, Steering linkages.
I love this thing, tiny, perfect for indoor winter time rc-fun.
4 wheel steering, and 4 wheel drive, plenty of articulation.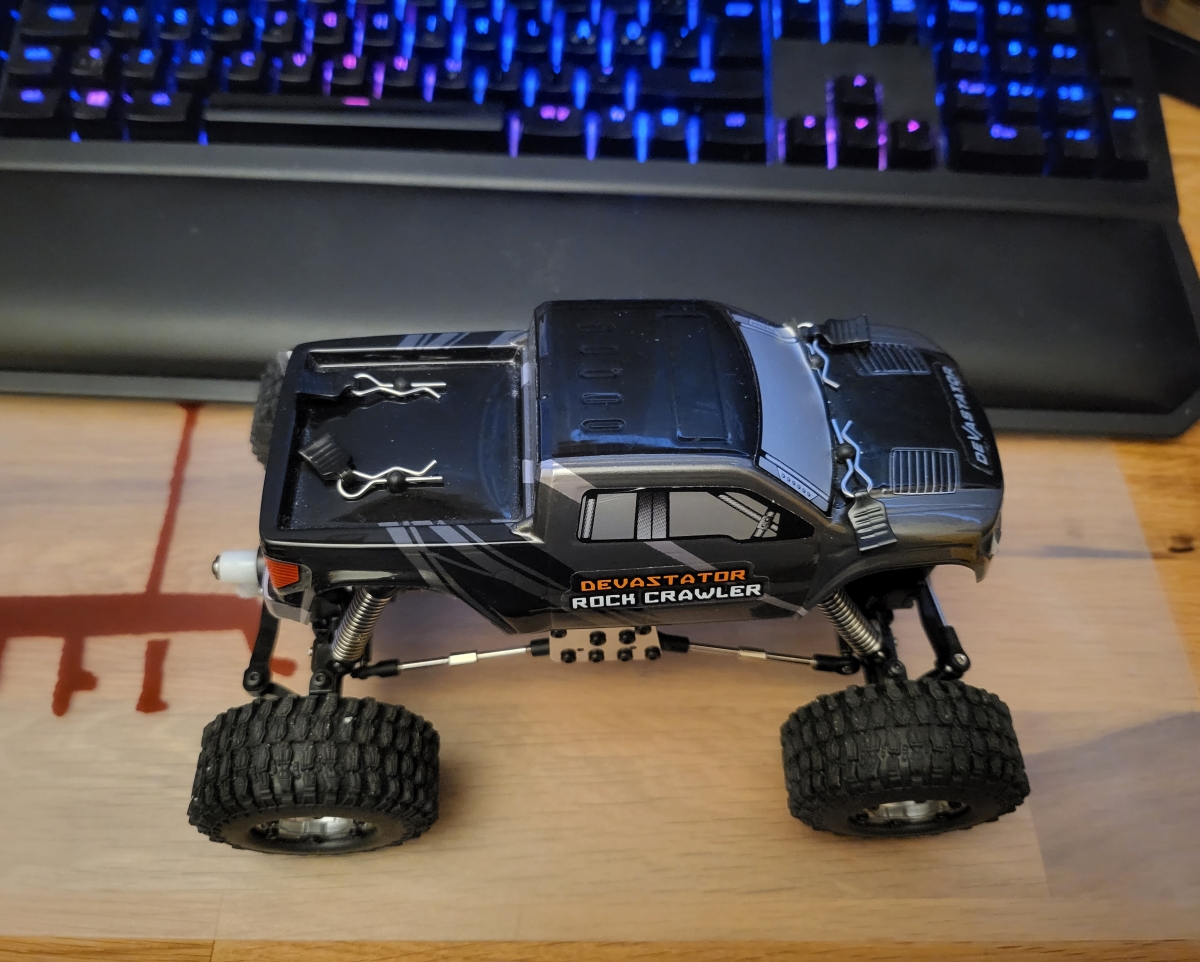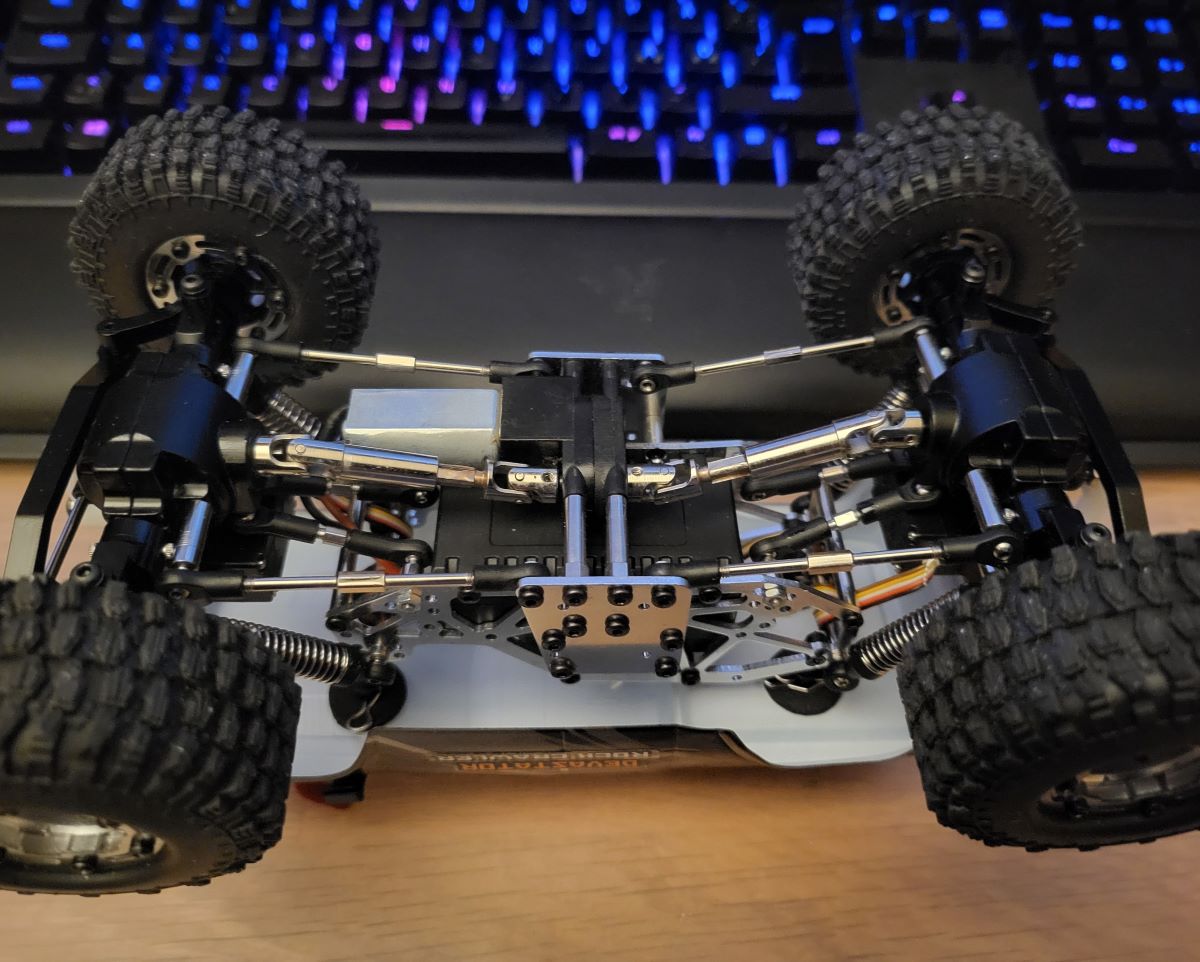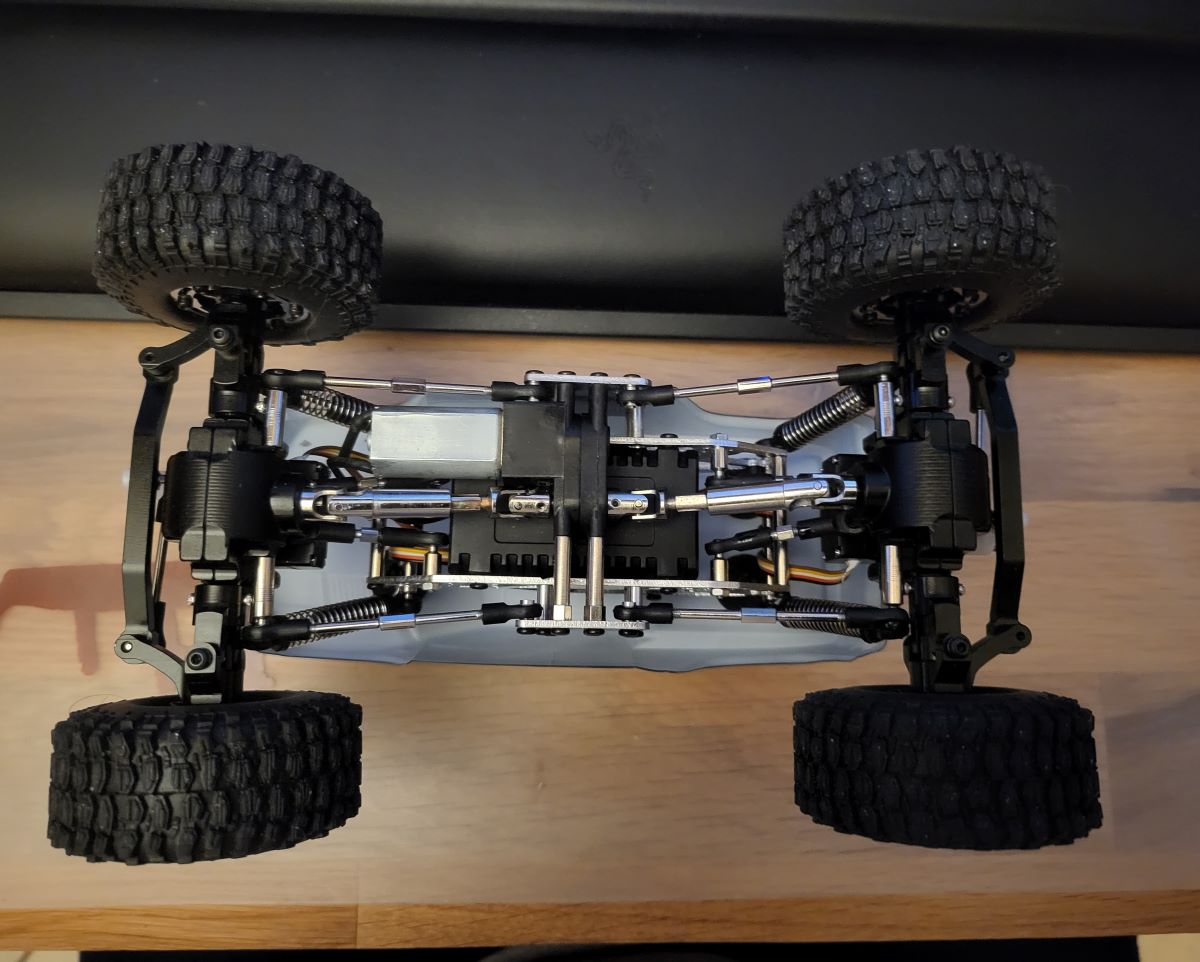 I suppose the best upgrade you can do to this thing, are the new tires. The stock ones are really hard... Getting new soft grippy ones makes a huuuge difference. The fact that they are slightly taller, and less "fat" also helps a bunch..
The aluminium upgrade parts, are mostly for the heck of it.
All the parts needs to be lubed with grease, even the driveshafts..
and the front/rear axle housings in aluminium, are of less than perfect quality, some parts are not made to spec, and they required some "run in" with a dremel at 25k rpm for a bit, to become "smooth" :P
If you decide to do that, note, plenty of lube, and to make sure it doesn't over heat the plastic parts in the diff.
The supplied screws to hold the outer hubs/cv shaft housing to the axel housings where too long, and would actually screw into the driveshaft itself..
These are tiny screws... I didn't have any, but I just sanded them down on a grinding wheel.
The steering linkages, did not come with enough bushings, and the stock bushings are not long enough, meaning the steering would lock up if you tried to use them in stead. I pm'ed the seller, and he sent some extra bushings, so now you can tighten all the screws to a decent torque, without the steering binding up.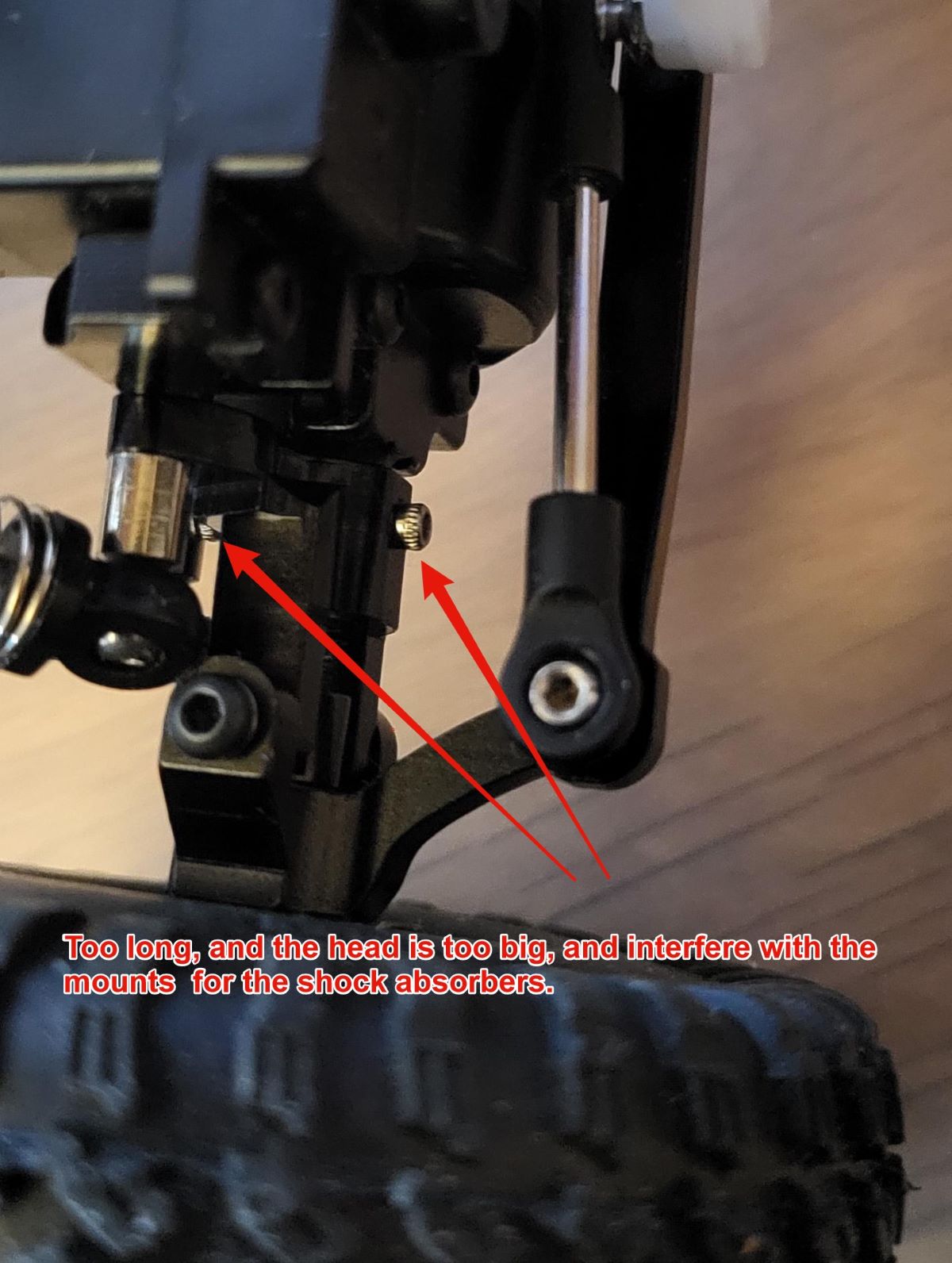 I also used a lot of locktite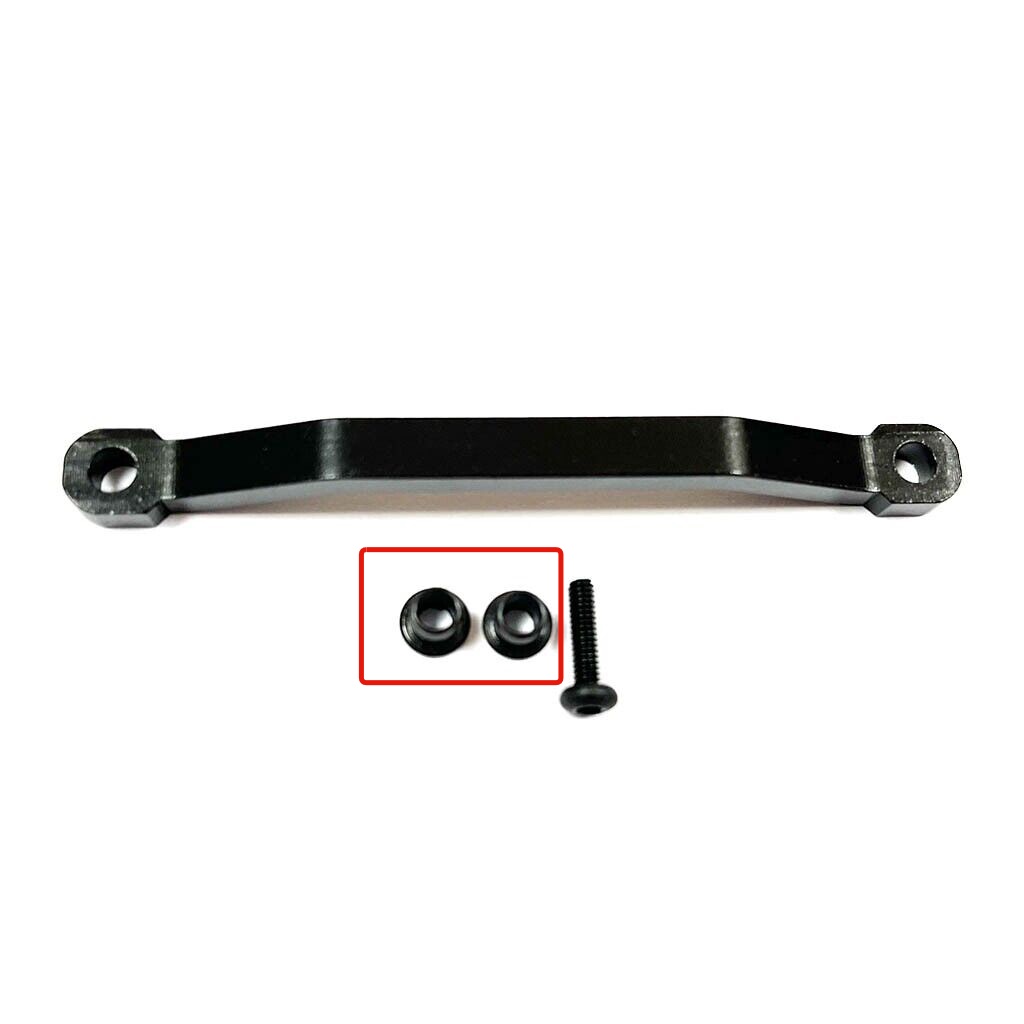 Them missing bushings...
Meh, it's a really fun, and CHEAP toy..
At less then 100$ shipped...
https://www.ebay.com/itm/303807234906?