The stock semi trans is a bit different than a High Lift trans and it does not have a front output. Although you can modify them with a front output
Stock trans
Output mod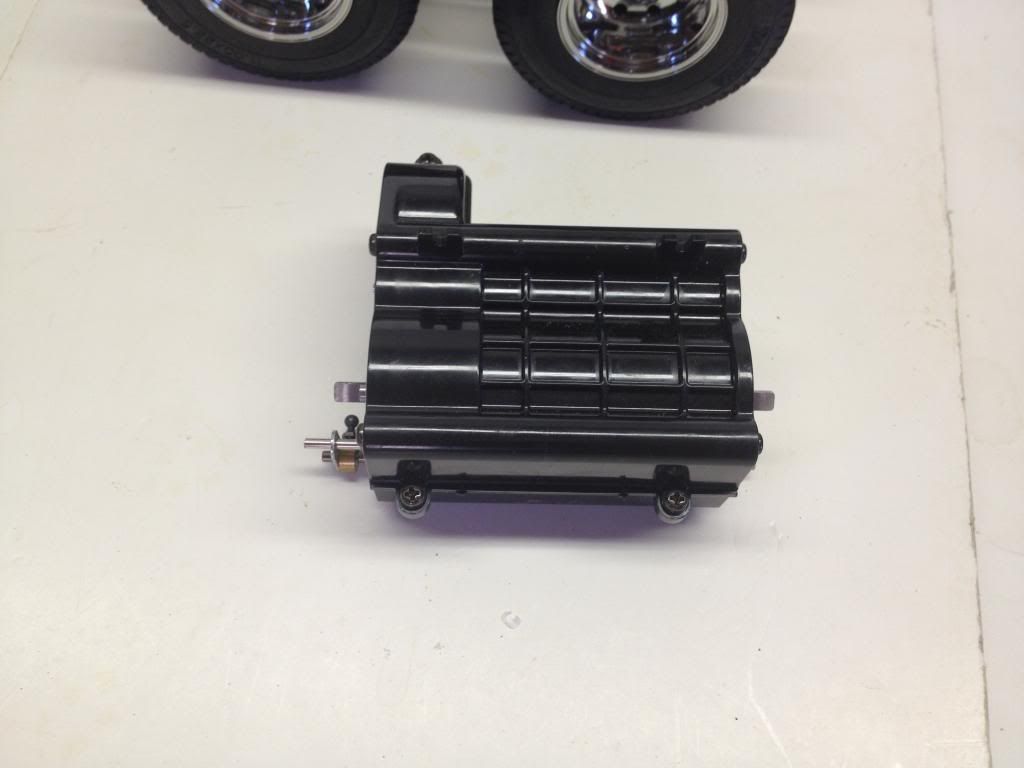 The stock rear suspension has limited travel and will need some modifications like longer links to fit a 1.9 size tire nicely.
I modified this to fit 1.9's although I chose not to have crazy articulation, If you get to that point and want to use stock suspension, I can help out with a part list.
This is a King Hauler chassis with modified semi suspension and TLT axles, it does not have a ton of articulation, but I don't want it for this truck. I can get a close up or two of the suspension if you need.
Depends on what you want out of a truck
This walking beam suspension I did with some rod ends, a small chunk of Delrin, a couple leaves from a High Lift, was very inexpensive and has plenty of articulation
Buying the parts you need may be more cost effective rather than a whole kit. What cab are you looking to use?
Decide what you want and don't be afraid to ask questions