Hello,
After a while out of the hobby, I've finally got onto rebuilding my 6x6 as I needed a projet for the cold days.
It had been sitting on a shelf in a sorry state for a while, everything was worn and in need of a good refresh (ever seen solid axles with camber ?

)
Back to square one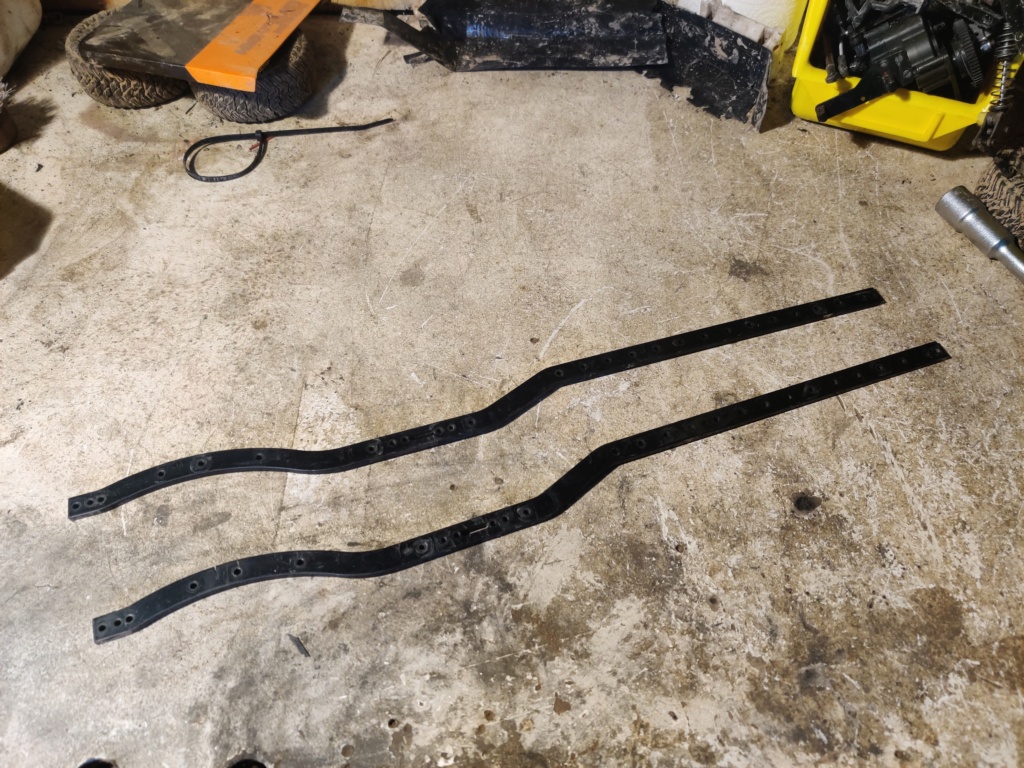 My goal is to keep the same body and tires, but with improved performances.
Here's what I went with:
-Capra axles, they're a bit wider than I'd like but it's better than SCX axles with wide hubs imo. Went with cheap aliexpress axles for now as I didnt want to spend a fortune on something I wasn't sure would work, I'll probably upgrade later (are straight capra axles a thing ?)
- SCX10 II 2 speed gearbox for its lower profile compared to my old RC4wd AX2. I wish the gap between high and low was a little bigger though
- 6ws, because 2ws aint the best with locked diffs and I find 4ws ugly

- HW 1080, no need to explain why. Kept the trusty Crawlmaster pro 13t as there's nothing wrong with it.
- DS3235 servos, they seems powerful and cheap when you need 3 of them
And lastly, a lot of 3d printed stuff ! I enjoy the process of designing, prototyping and improving stuff, and this is the perfect project. Everything is printed in PLA so far because it's easy and cheap (i've finished a few old rolls as the mix of color shows haha), I'll probably switch to PETG once i've got the final designs.
Here's where I'm at right now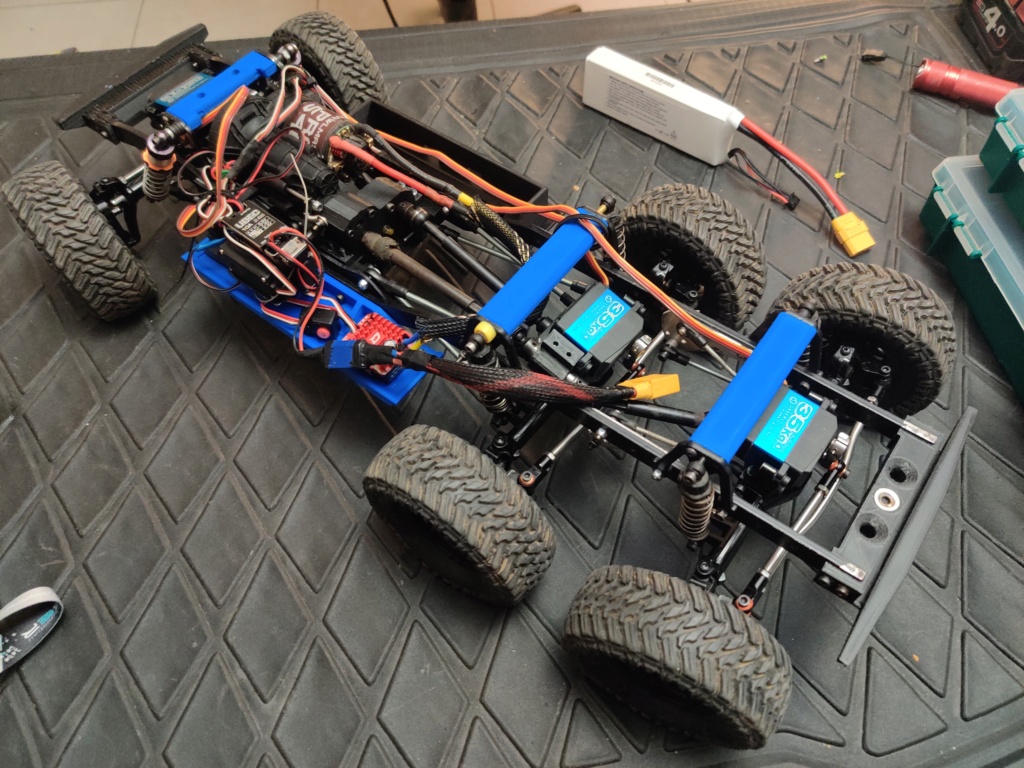 Made a 3d printed transfer case that uses gears from chinese cases. Could technically get up to 6 outputs, allows for a few different setups.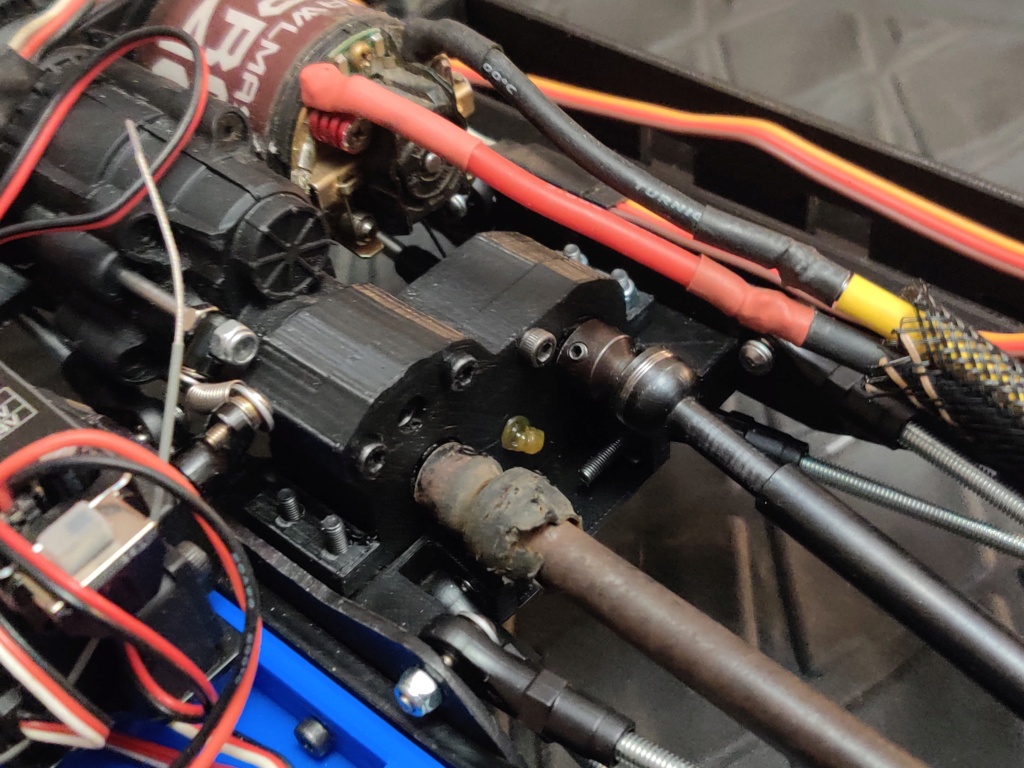 One of the prototypes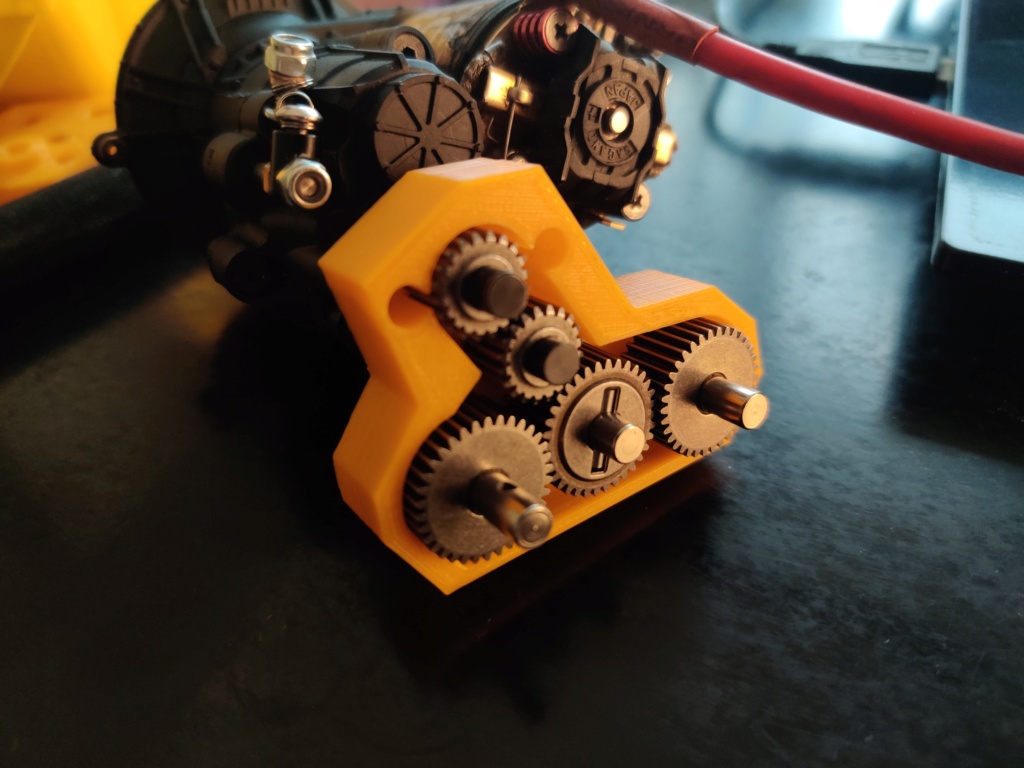 Front axle has been converted to low pinion in an attempt to mitigate torque twiste. if that works, I'll try to get some reverse cut gears for it.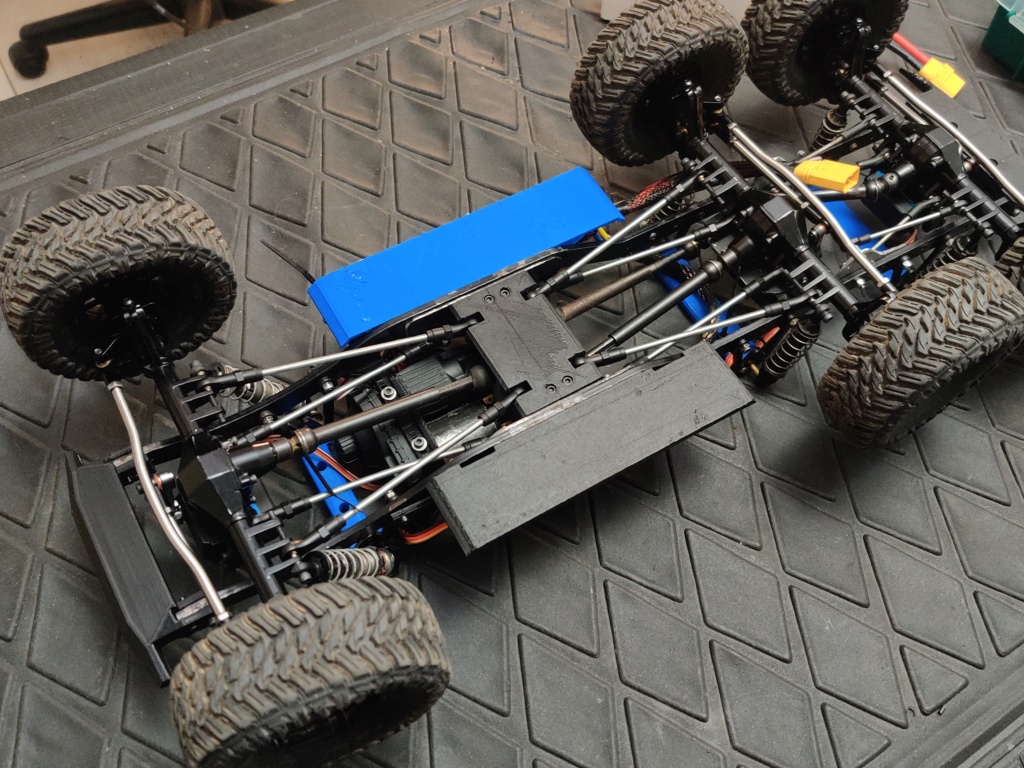 Current setup for the rear axle driveshafts. I can't go pass through as the rear axles are quite close, so I had to be creative. I'm not happy with the driveshaft angles so there's still some work to be done there...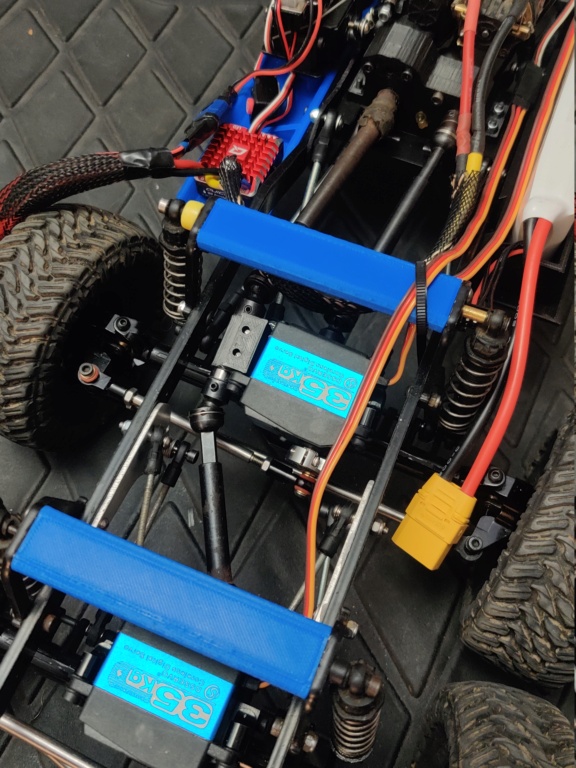 Might not be low CoG but at least there's ground clearance for days, that'll make a difference from the OG scx10 axles ! ( my tires need better foams, i know
)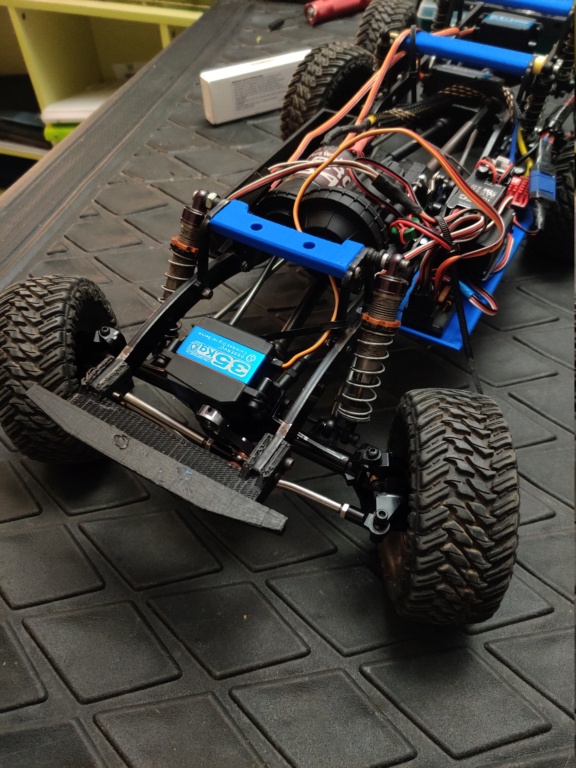 It's driving but there's still some work:
- find shocks, i'm using whatever was laying around
- inner fenders
- improve the rear driveshaft setup
- somehow make the wiring look clean
- fix a few cracks on the Jeep body, and give it a 4th coat of paint