Well, it was a great day, I still have the worst sun burn on my face. Thanks for telling me everyone that my face is husker red.
Any way, here we go.
Season Standings
2.2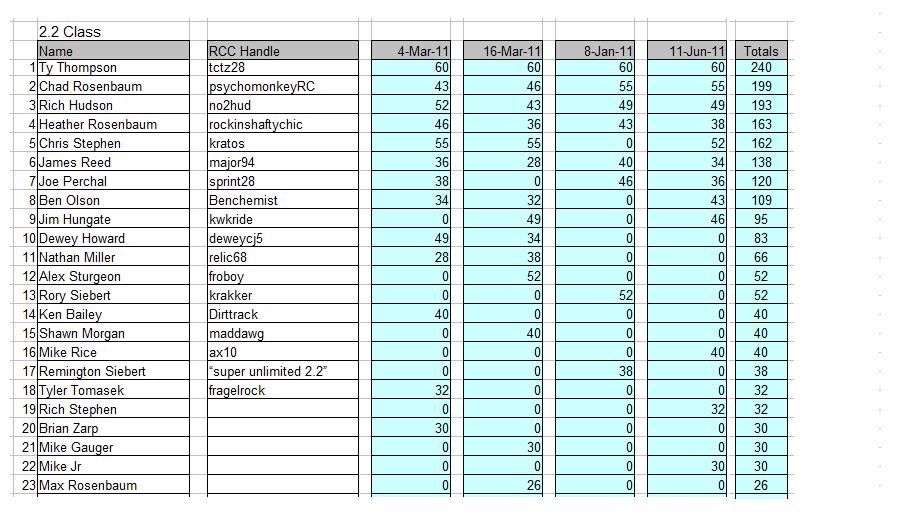 1.9

Day Results
2.2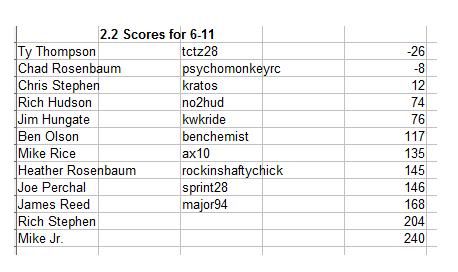 1.9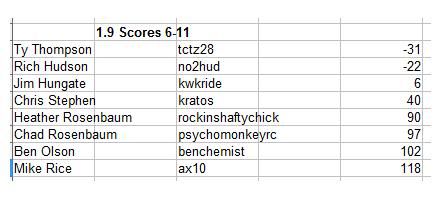 I may not be at the next one. CWS tickets in hand. If I am needing a break from baseball by then, I may come.