The thread title is all acronyms... Here's what it means:
JCAD - JC Auto Designs, gotta represent the crew
MLST2 - Losi Mini LST2
LE - Limited Edition
SS - Single Servo
EXT - Extended Wheelbase
H3T - Hummer H3 Truck Body
I won this vehicle on Losi's Forum when they were doing the giveaways in September. I already had a MLST, and knew about all the issues it had with the servos and the diffs, etc. I tried to sell this a while back, and had no takers, so I decided to just keep it and try to make it worth driving.
First thing, I drove it as stock to see what it could do compared to the MLST. Within 7 minutes, both servos' internal gears stripped. Brought it inside and started think about how to beef it up. There are a couple other chassis designs that allow the use of a standard servo, but I didn't like how it stood them up, it seemed strange to mount it that way, but it wouldn't fit laying down without extending the chassis.
I noticed that if you put a rear dog bone in the front, it adds almost an inch more to the wheelbase, and gives the servo plenty of space.
Took the measurements, and planned it out and came up with this: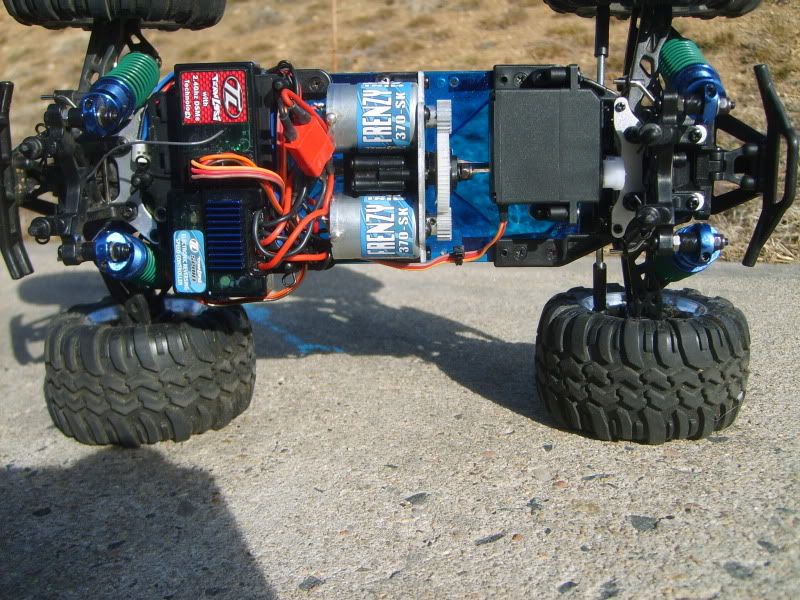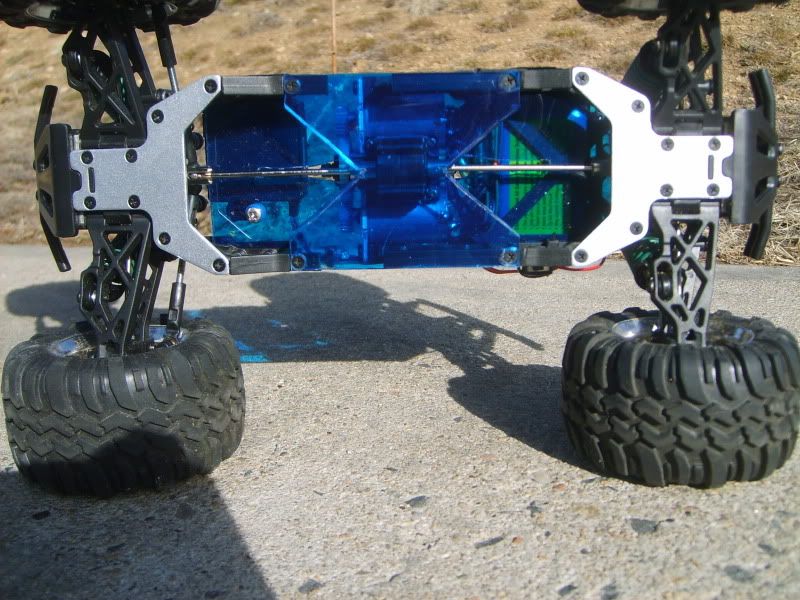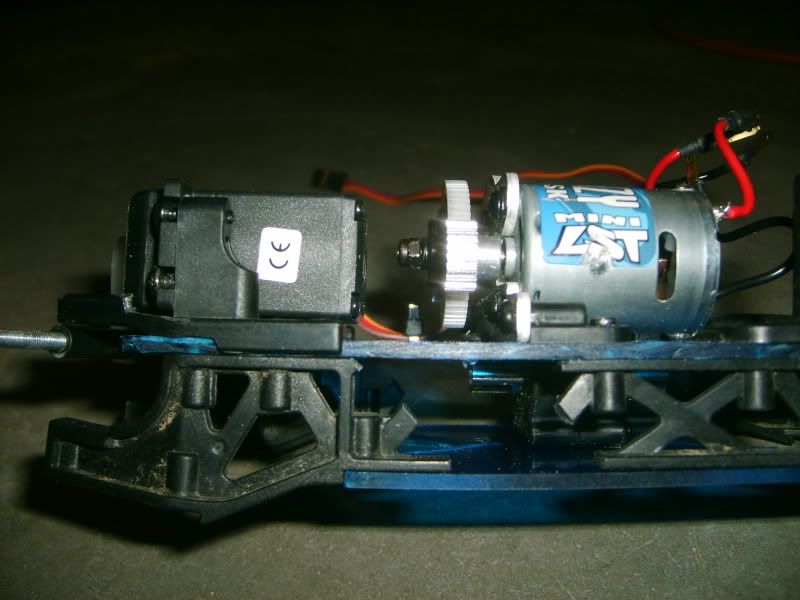 With it this way, it keeps the weight nice and low. I modded the battery tray to get the esc/rx down just a little more.
All the weight is pretty much below the top of the tires: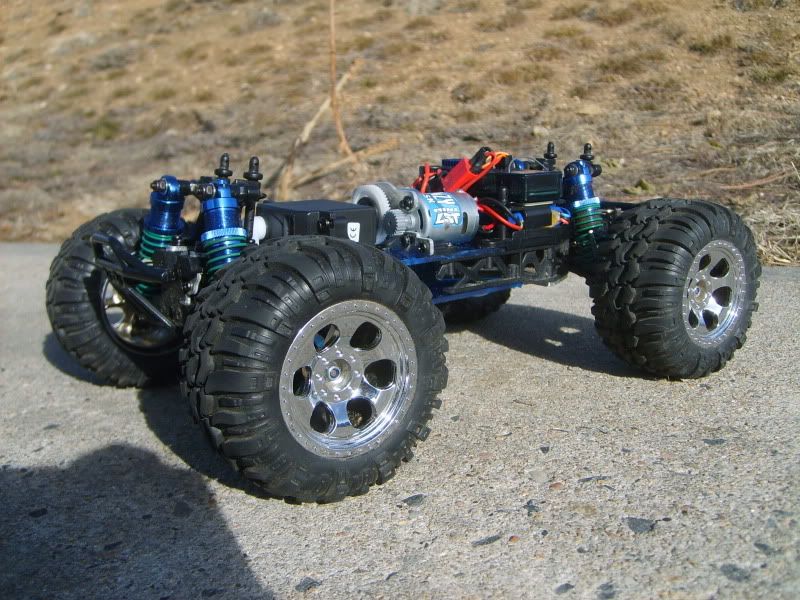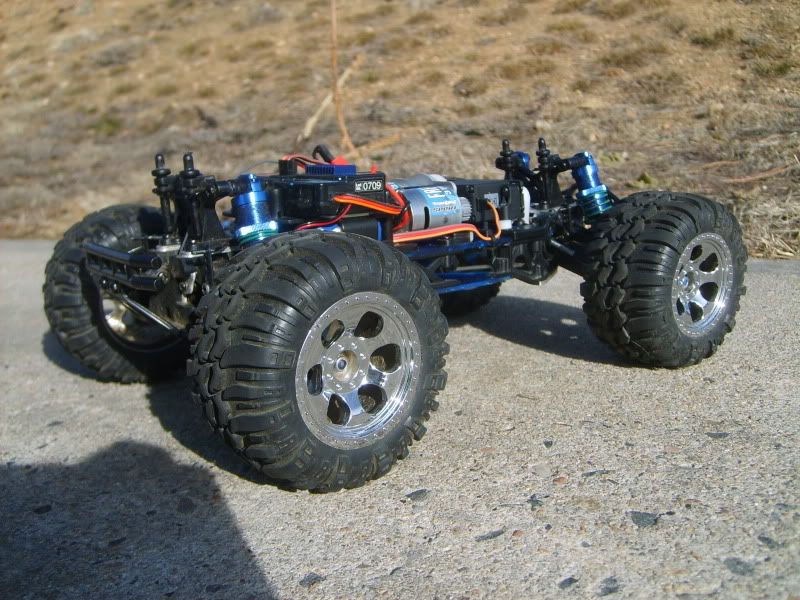 One thing to work out was how to connect the knuckles to the servo, so I drilled some holes in the servo horn that came with my servo, and mounted the balls on the back side of the servo, also needed to make longer tie rods, so I took some M3 allthread and made them longer: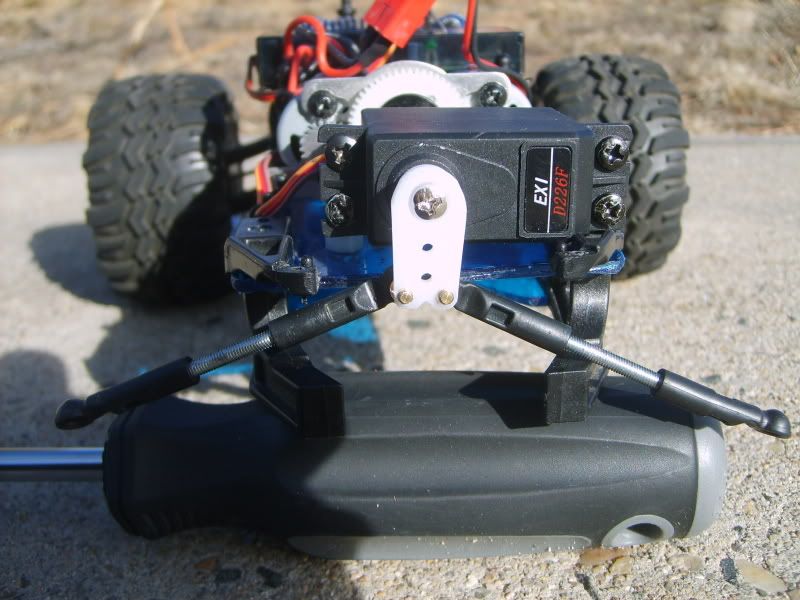 Now, it needed a lid, so I grabbed a Maisto 09 Hummer H3T hard body, drilled the holes and mounted it up: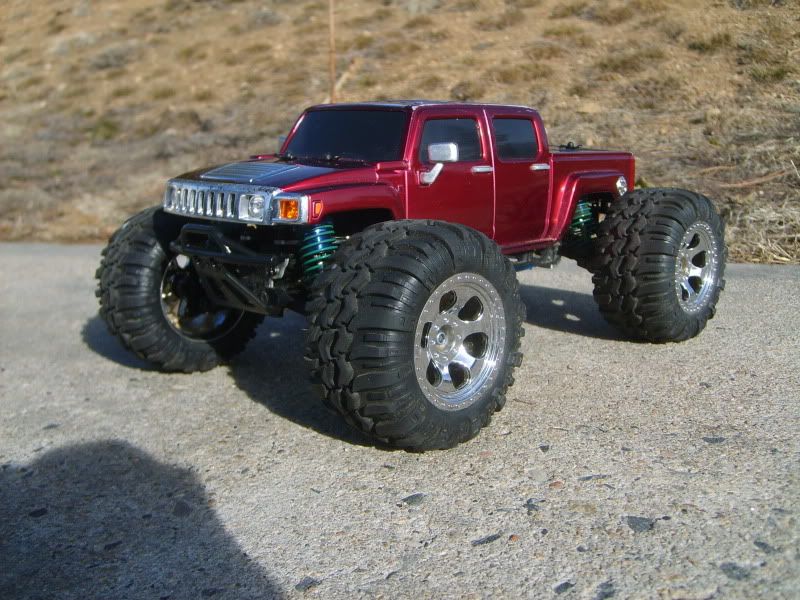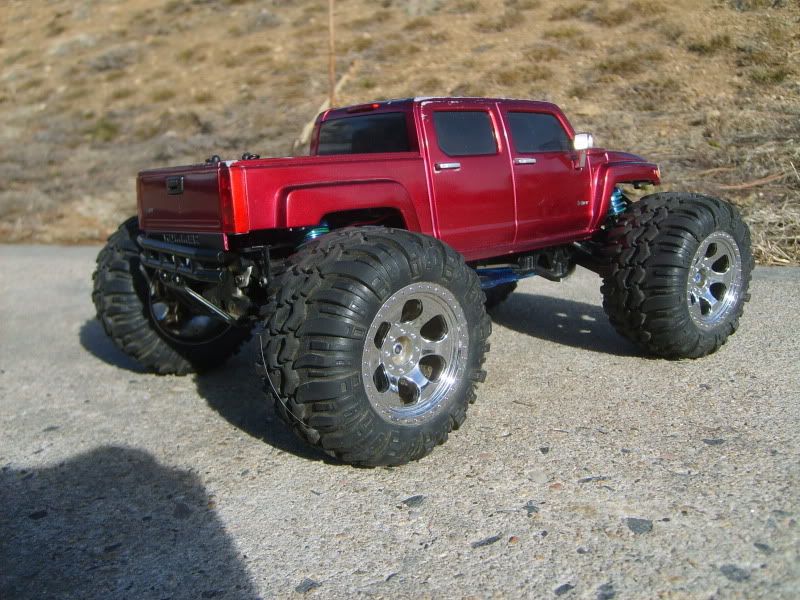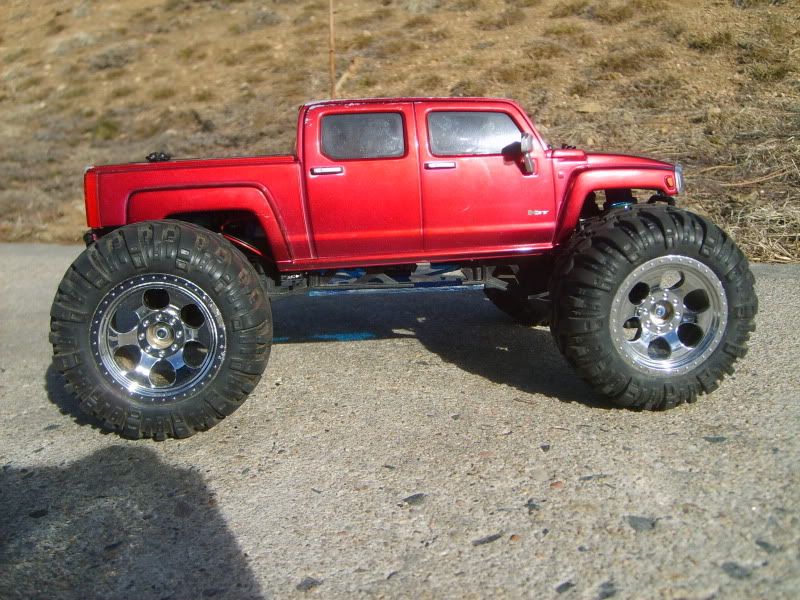 As a reference, before I extended the chassis, and when it was just a MLST here's how the body fit: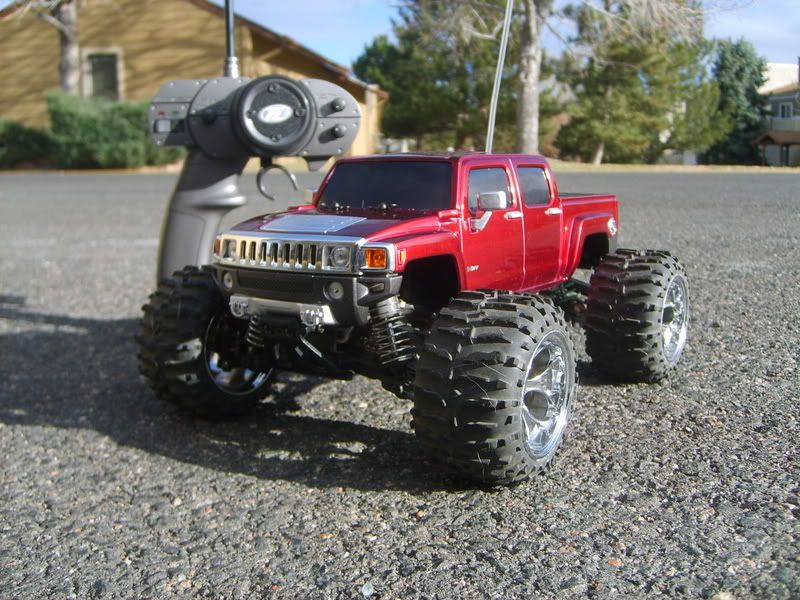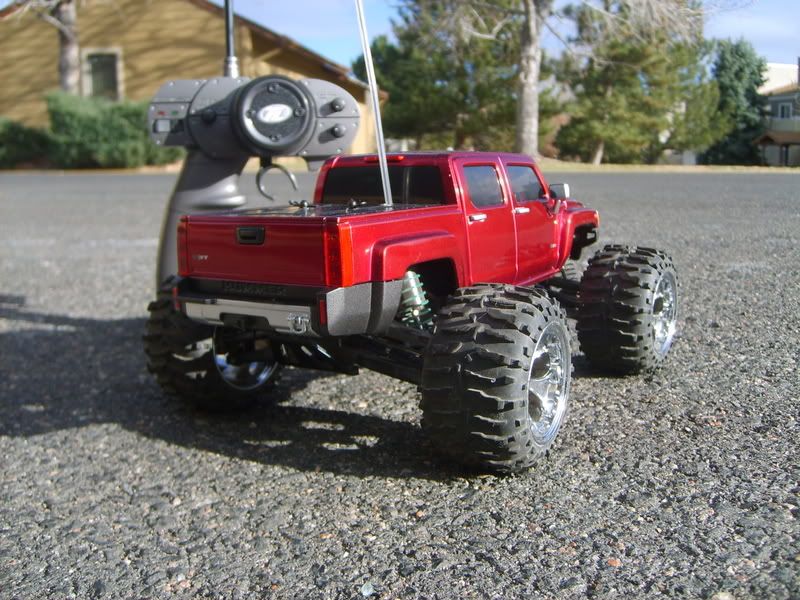 Next up is figuring out something with the Diffs. The center diff will get locked, since it just unloads onto the front tires, and loses some acceleration. I had a locked diff in the MLST, but it caused the front and rear diff internal gears to shred to dust, so I am wondering what I'll end up doing with those. I don't want to lock everything since that will affect turning and overall performance. I was going to just glue the center gears to lock it, but I'll probably make an aluminum plate to lock it.
I'm trying to make this a "budget build" without it looking like a budget build. I've sent the chassis file to my cutter to get a quote on it, which will make this look like it came this way from Losi (or at least like it should have come this way.)
For the body, I was thinking I might get a Clear Mini E-Revo body for it, since now they are the same wheelbase, (7.9") to help keep the weight nice and low. I also considered getting the talon wheels/tires from the Mini E-Revo too, but these tires aren't that bad.
What do you think? Suggestions on the diffs?