A while ago I bought one of these:
Exceed RC Infinitive 1/10 Monster Truck
And I had some fun with the guys I work with who all have the same truck. After a few bash sessions, parts started breaking, and most of the guys put the truck on the shelf while they waited to order the aluminum upgrades.
I had always wanted to make the truck stronger, but since this was supposed to be a cheap basher to mess around with, I didn't want to spend really any money on it. I had some spare parts from my previous HPI RS4 MT and other vehicles that I put to use on this truck. Also, I wanted to make a cage for it so I wouldn't have to worry about the body getting crushed to bits when I landed a jump rubber side up.
I swapped over the MT chassis and lower arms, and put some big bore (although plastic) shocks instead of the smaller aluminum dual shock design from the Infinitive, and the truck sat for a while again. Waiting for me to extend the driveshaft and make the cage.
I decided to dust this off, and get to work: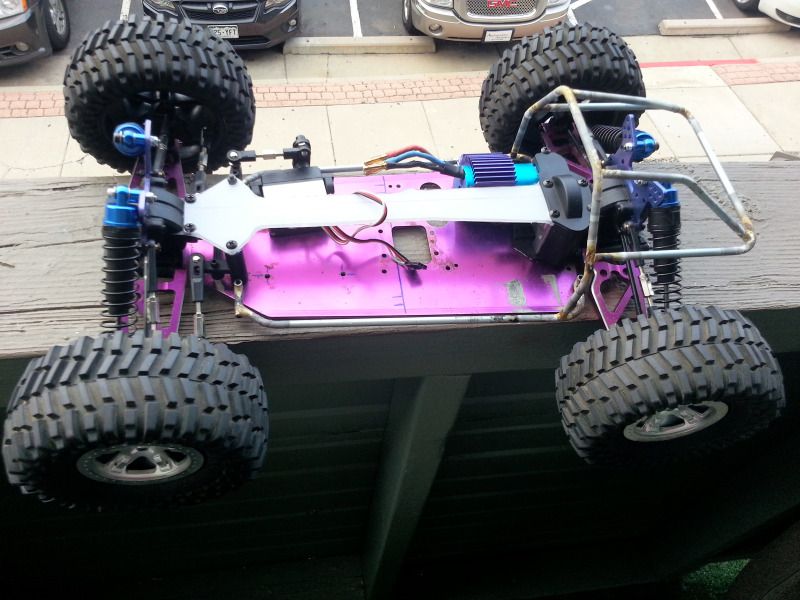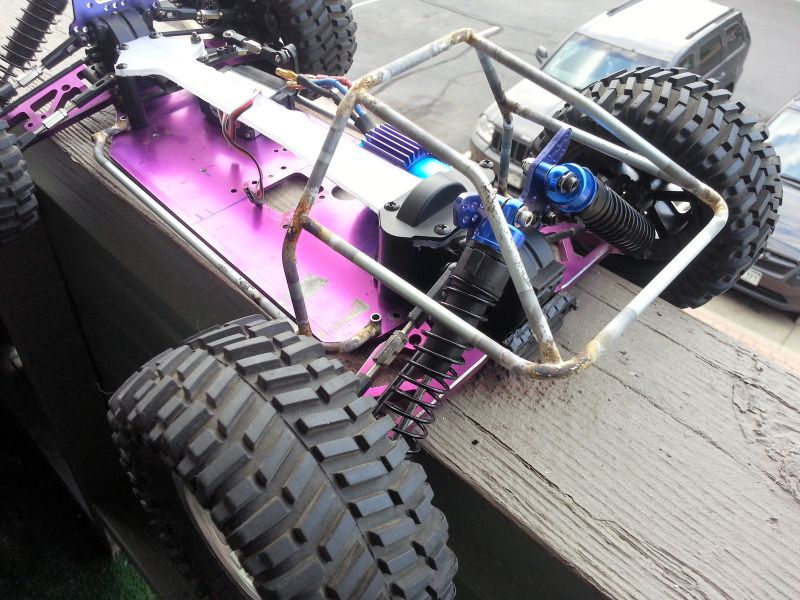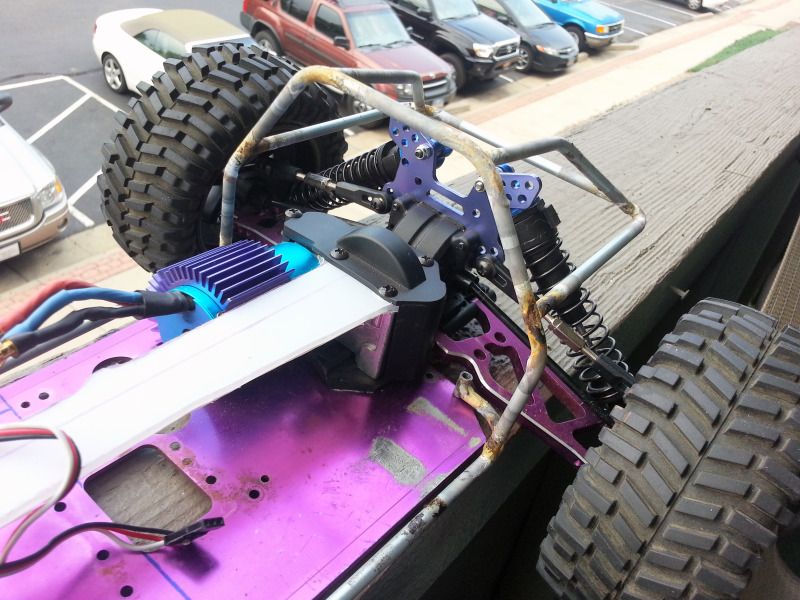 I got this far and ran out of brakeline. I will get some more tomorrow and get back to work with it.
I wanted the cage to resemble a dune buggy (sort of) and be low and long. I think I'm heading that direction: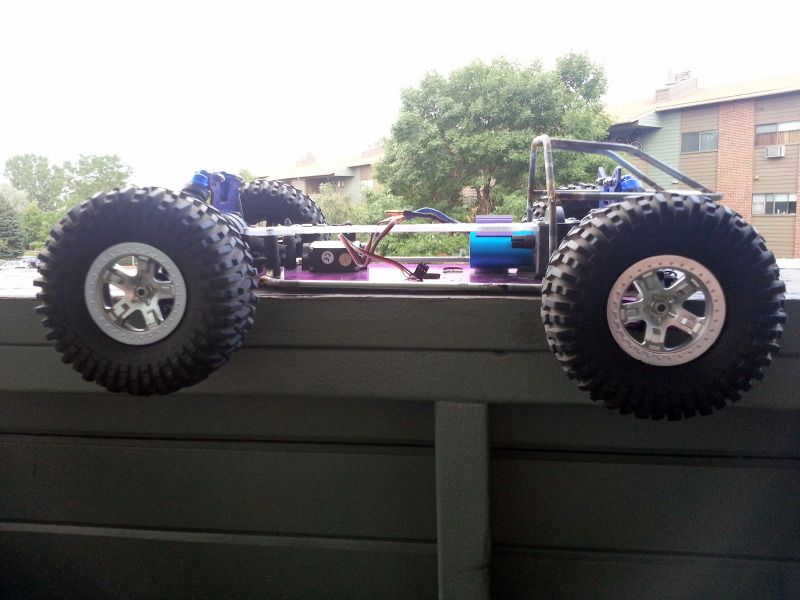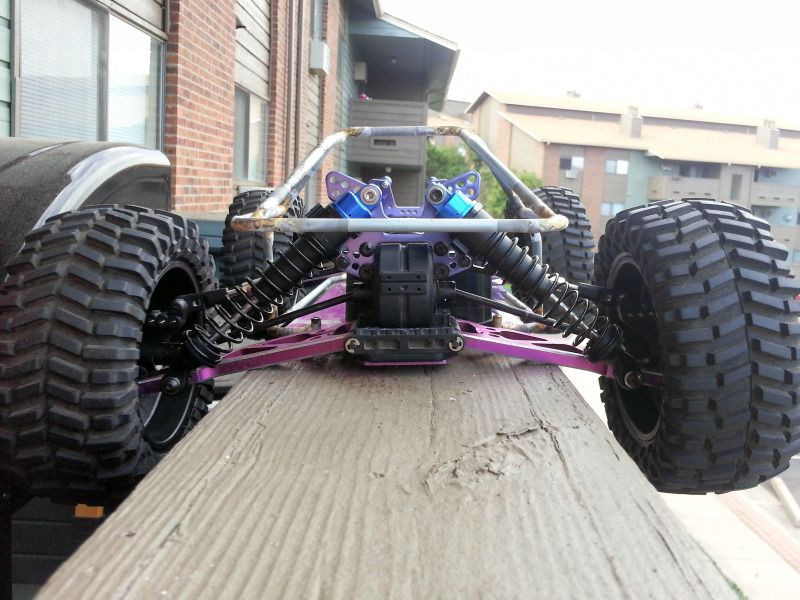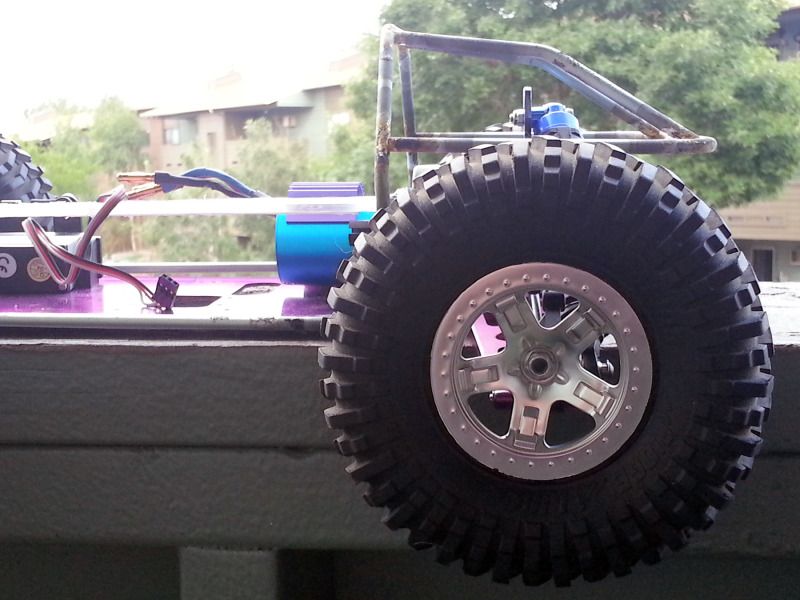 The cage attaches directly to the bottom plate at 4 points, and the front and back will attach right where the bumpers would mount with another 4 points. The intention is to make this cage able to be removed with only 8 screws.
As far as specs go:
Running gear - Exceed RC Infinitive (diffs, servo, motor/esc, dogbones, turnbuckles, shock towers)
Shocks - Exceed Mad Torque (Super)
Chassis - HPI RS4 MT (will be replaced with my extra MT2 chassis)
Lower Suspension Arms - HPI RS4 MT
Wheels - Traxxas Slash Stock
Tires - Venom Ridgeline (Cut for 2.2/3.0 wheels)
So, for the cost of brakeline, and whatever I will do for the driveshaft, I'll be able to get this thing up and running. More work to do, so more updates will come soon.
Feel free to leave any comments or questions.