We had a spectacular day of R/C monster truck racing and freestyle at the 2013 RC Monster Truck Challenge World Finals. 24 awesome monster trucks from across the northeast rolled into the Barnstormers R/C Raceway track in Chester NY and the result was one of the best World Finals events we've had so far. First the trucks would race side by side in 5 elimination brackets to battle for the World Finals Racing Championship. The racing course was one of the wildest we ever run, it was a track that featured two crossover jumps where the trucks would switch lanes by jumping over the other truck. The racing was fierce and full of big air, big saves, big crashes and tight finishes. When all was said and done I was lucky enough to grab the racing win driving the Higher Education monster school bus truck. Next would be freestyle, the drivers would have 90 seconds to hit some insane obstacles and show off what they can do with their truck. Points would be awarded from 0-10 by 3 judges with the highest possible score being 30. The trucks would get huge air, pull wheelies, donuts, saves, crashes and back flips. 7 year old Ethan Saunders would set the tone with the first freestyle in Zombie, doing a fantastic job, then Chad Cataldo came out with his Total Chaos truck and pulling off a spectacular save scoring big points. Ricky Thebeau driving Ghost Ryder put on a big air assault, and Dan DeFalco's Grave Digger and Higher Education laid down strong runs. It came down to defending freestyle champion Kyle DeFalco driving Maximum Destruction who went last in the freestyle order. Max-D put on a HUGE air assault, easily grabbing the biggest air of the day jump after jump as well as pulling of some incredible saves. Maximum Destruction scored a perfect 30 to win the freestyle championship.
The drivers were ecstatic to receive some awesome raffle prizes from CowRC which featured towels, shirts, parts holders and more great goodies. The support from Heath and the Cow-RC team has been tremendous and we can't thank you enough for supporting this series and event year after year and providing us with some awesome products and swag. From all of us at the RCMTC-NY we are extremely thankful to have your support!!
We are going through a TON of footage as we get coverage up in the next week or so, but here's some teaser pictures for you from the 2013 RC Monster Truck Challenge World finals...enjoy!!!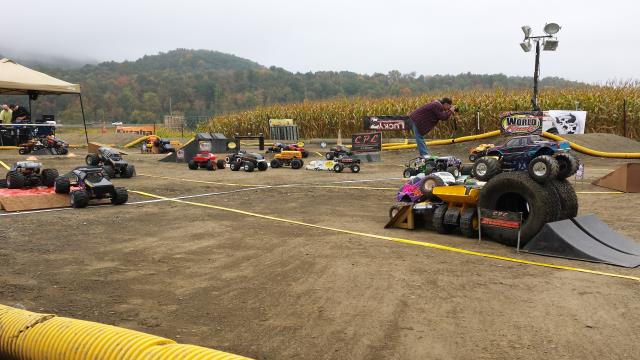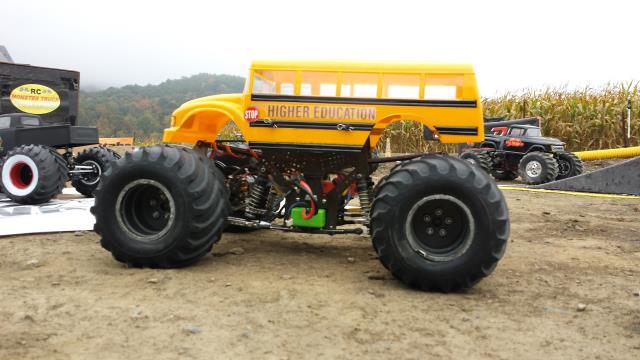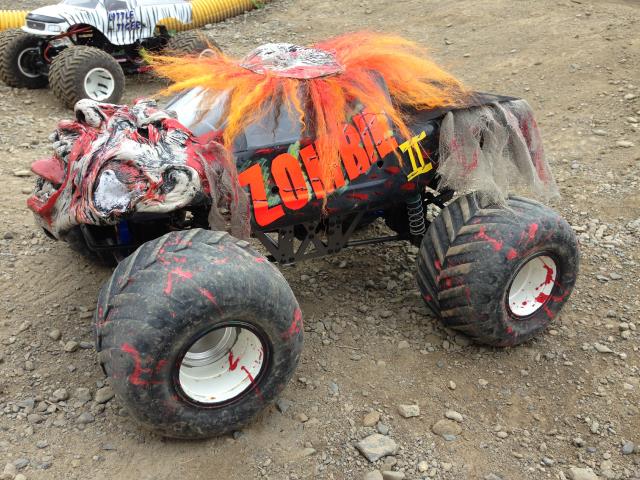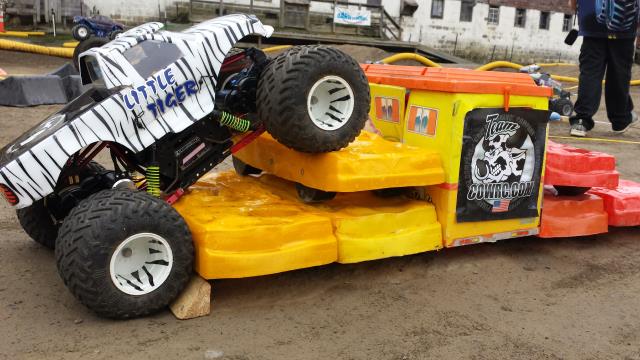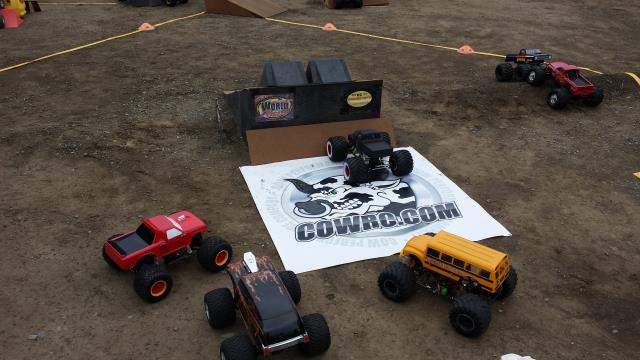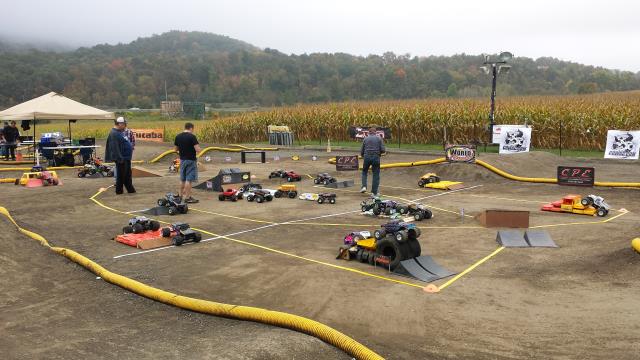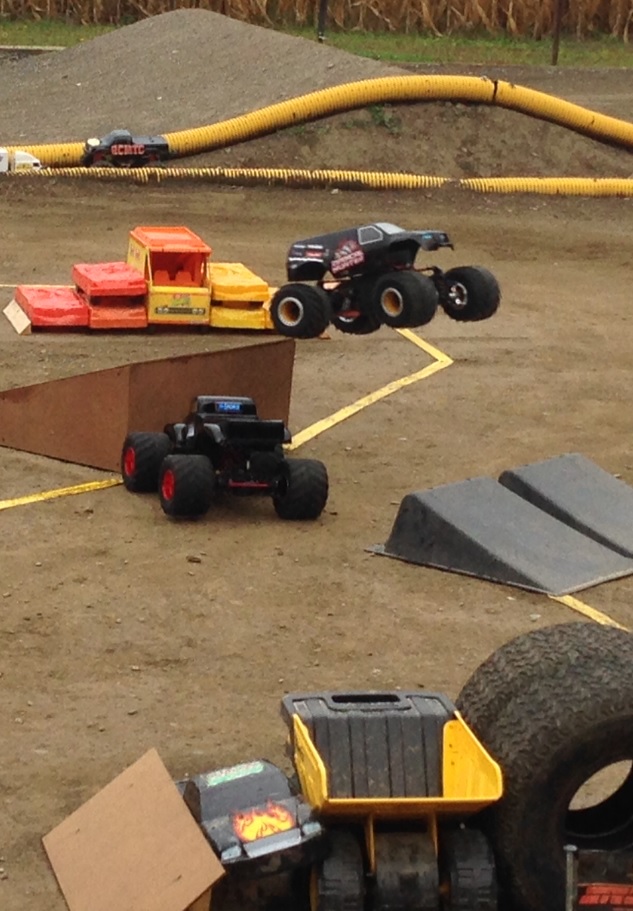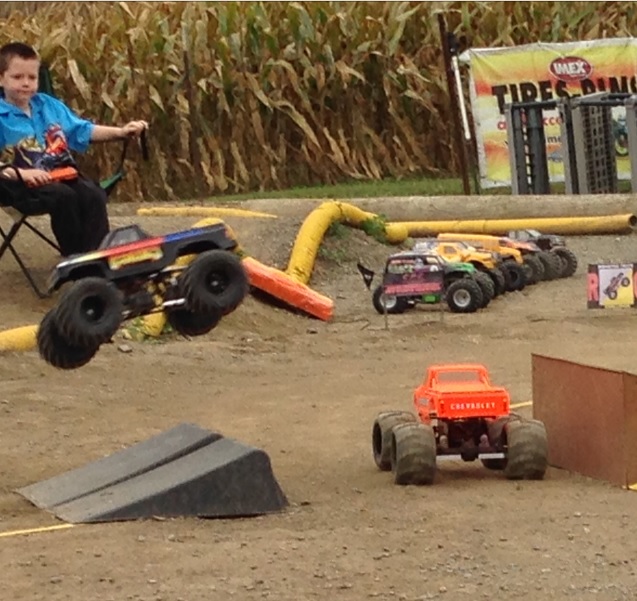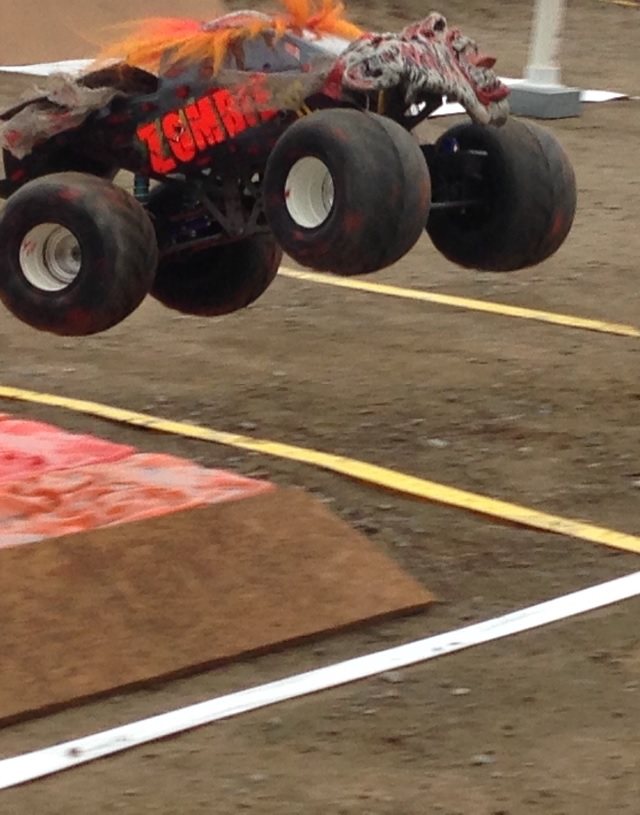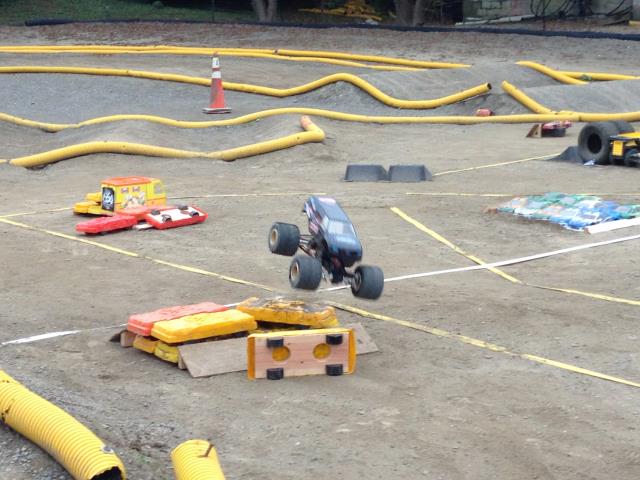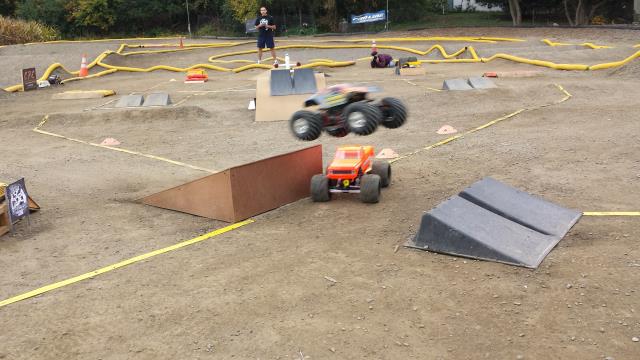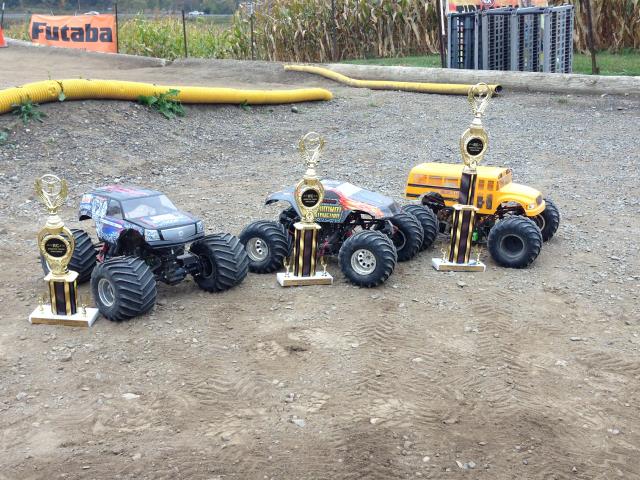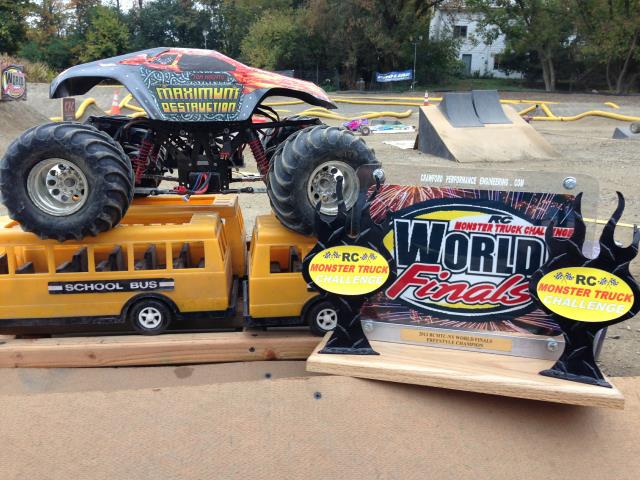 - Team CowRC