This started when I walked into my LHS to find get a price on some diamond plate Plastruct. I ended up walking out with a Losi 1/36 Scale Micro Desert Truck. I wasn't sure what I was going to do with it, but I was geeked to get it home and play with it!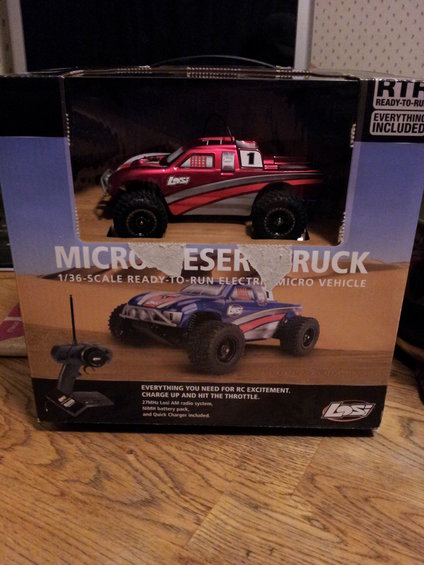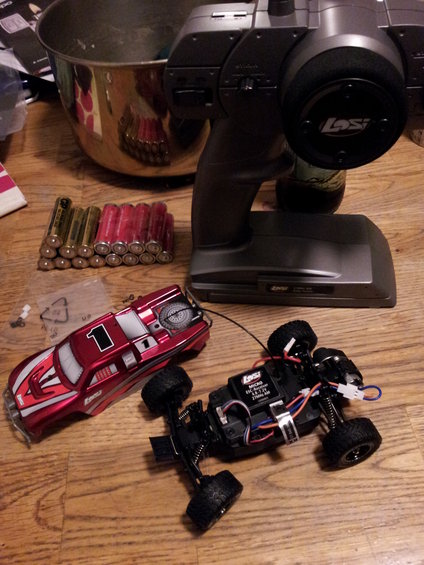 Posed with the Bronco.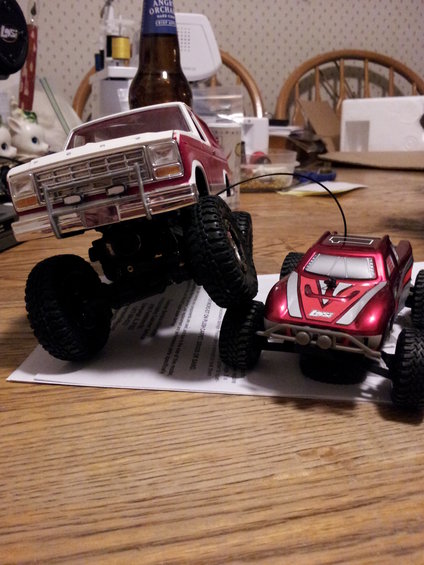 For a 2wd truck, there's a really nice bit of travel.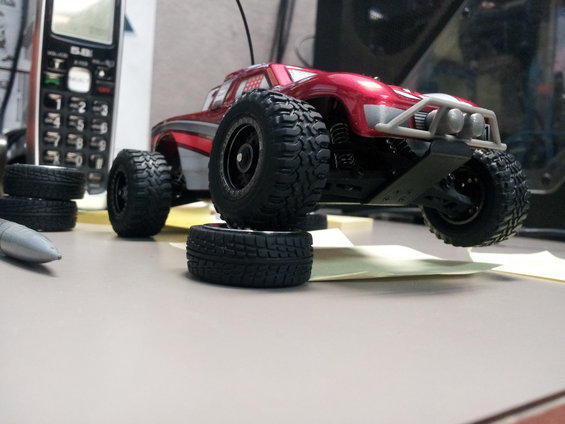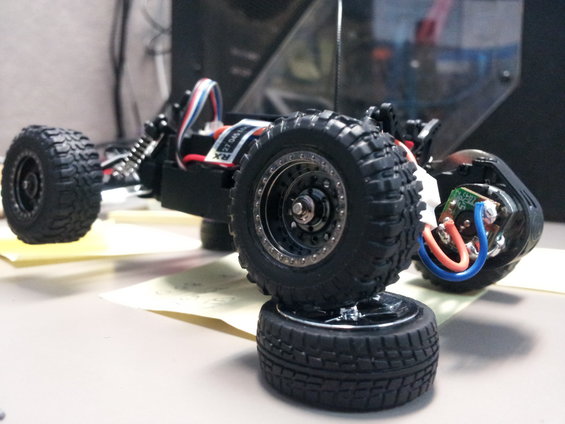 The front suspension is tilted to maintain strength for high speed goodness!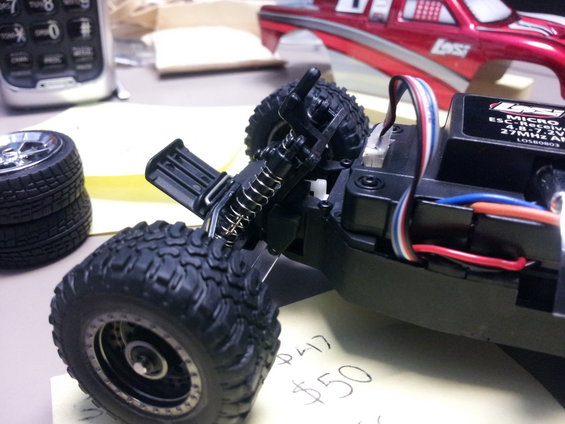 The rear it more lateral for the hard landings.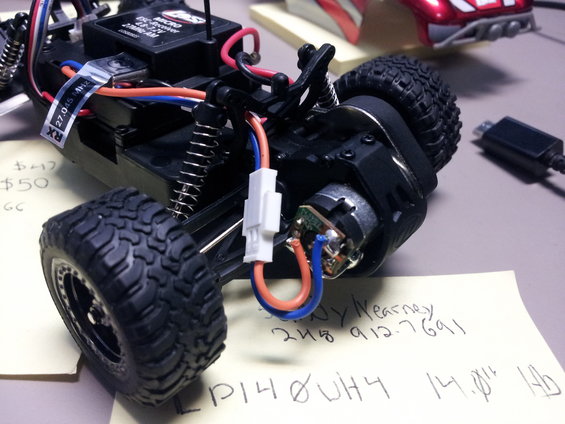 27MHz radio! Losi makes a 2.4GHz Receiver kit with brushless motor dubbed "The Ultimate Hop-up" but that guy is more than the whole truck!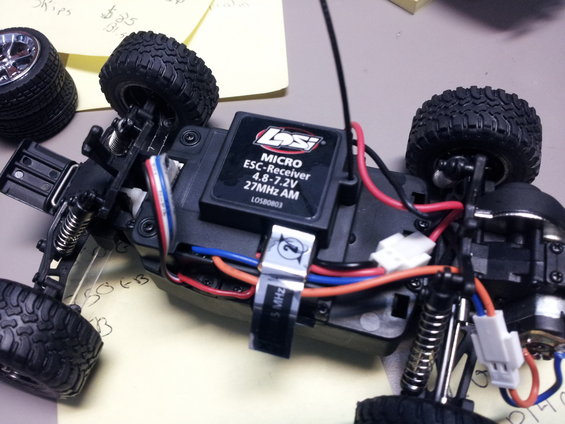 The only the picture I got of it running around before what happened next.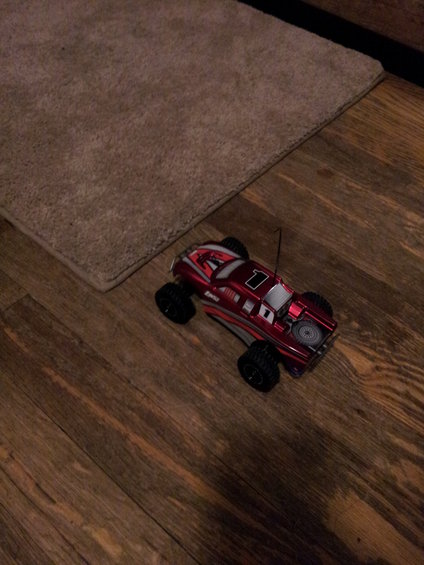 I also had these wheels floating around from when I was playing around with the F350 build.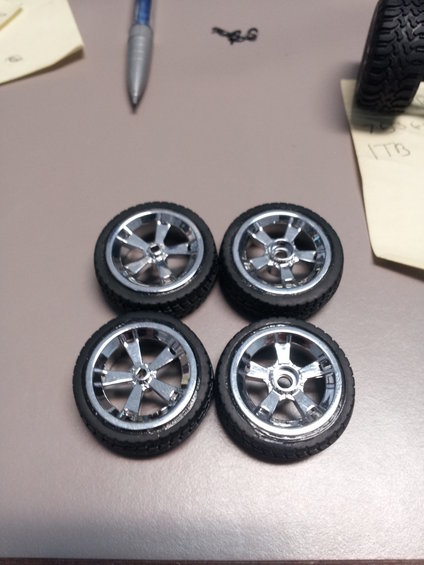 So I was thinking of what to do with it. Thinking hard. I was thinking either a scale prerunner with flared fenders and bedsides or something streetable. I had a few models floating around waiting to be built and after playing around with a few, I ultimately decided on this one:
1/24 1970 Boss 429 Mustang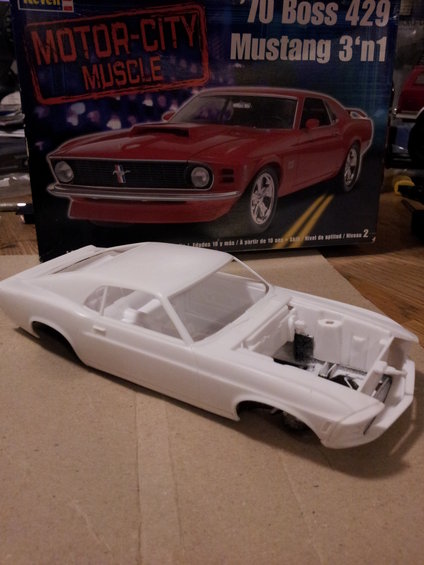 Just playing around, finally settling on this body.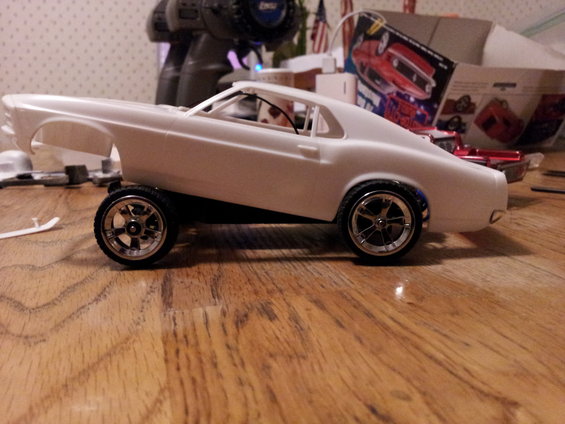 Starting the tear down.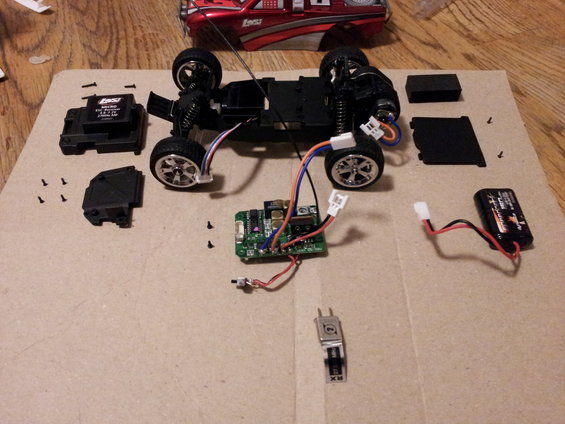 The whole rear suspension/motor set up removed as a whole.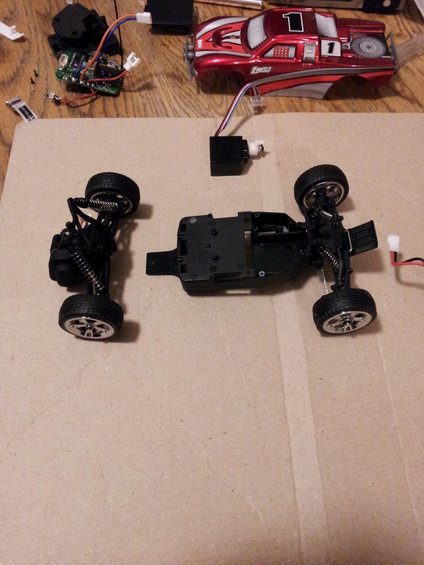 More mock up. The front suspension greatly interferes with the inner fender wells.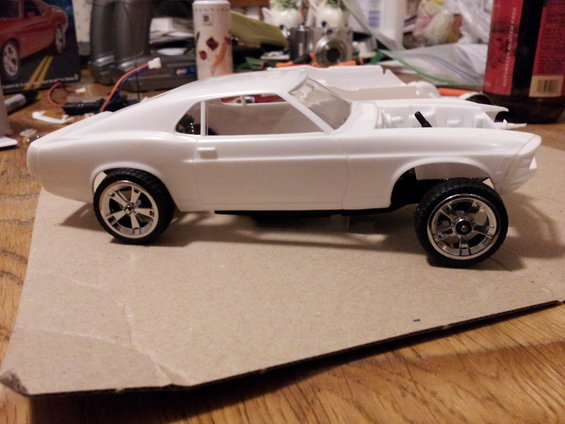 Rear stance. I like it. Some wider flares will have to be built.
Some cutting, some hacking, some fitting.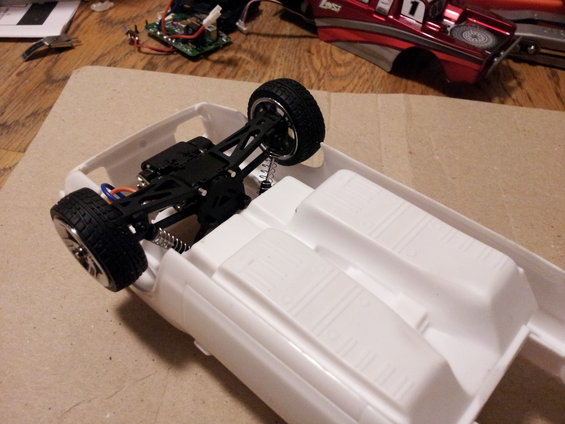 Some more cutting and hacking. It's hard to see, but I cut the rear part of the DT chassis off. This will be tied into the Mustang's subframe.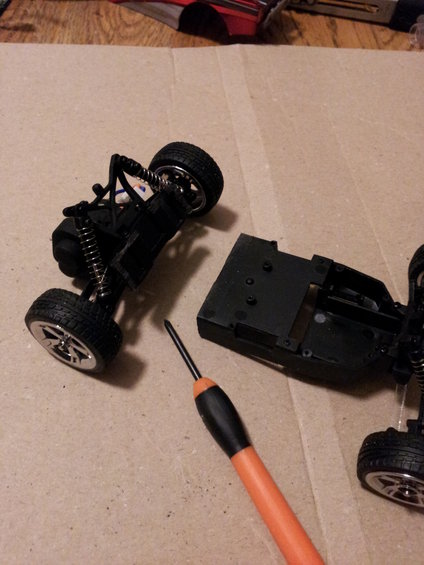 Set in. More hacking to come.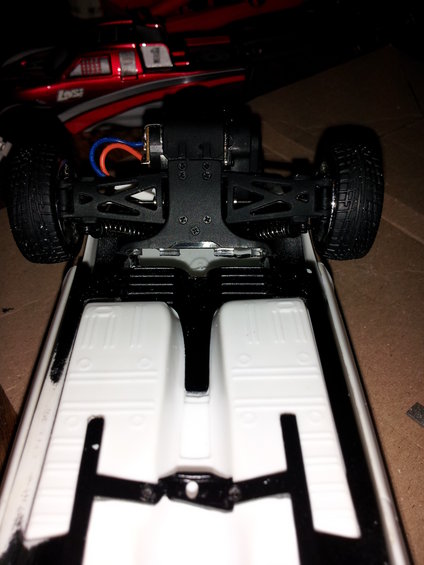 And as it's currently sitting. Hopefully I'll have more pictures soon!