Here's my MF kit... picked up a few goodies. Aluminum shafts in all 3 WB lengths, motor mount, speed tuned gears, super mini CVA's , servo mount and the YR suspension conversion. Also a carbon rear shock tower that I seem to have lost somewhere. I'll find it eventually.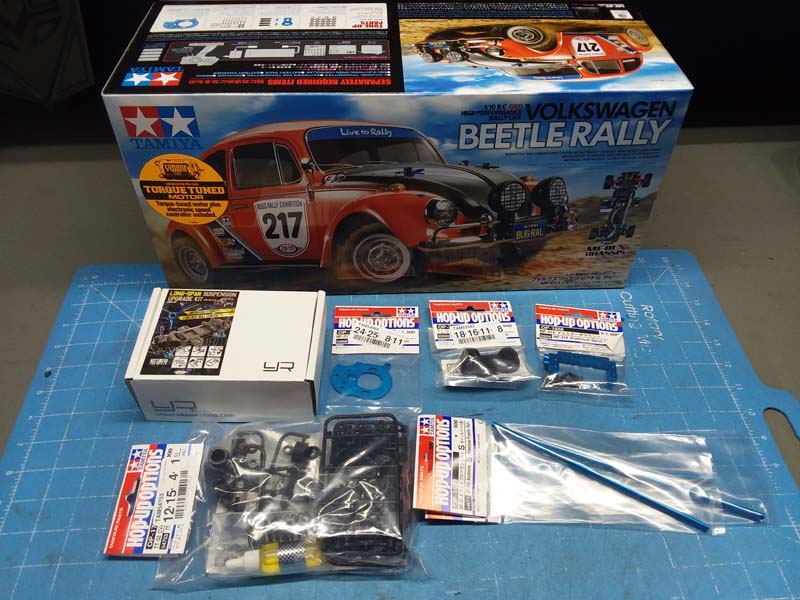 And through the magic of the internet, got the car basically built already. The YR kit is nice, curious to see how much difference it makes.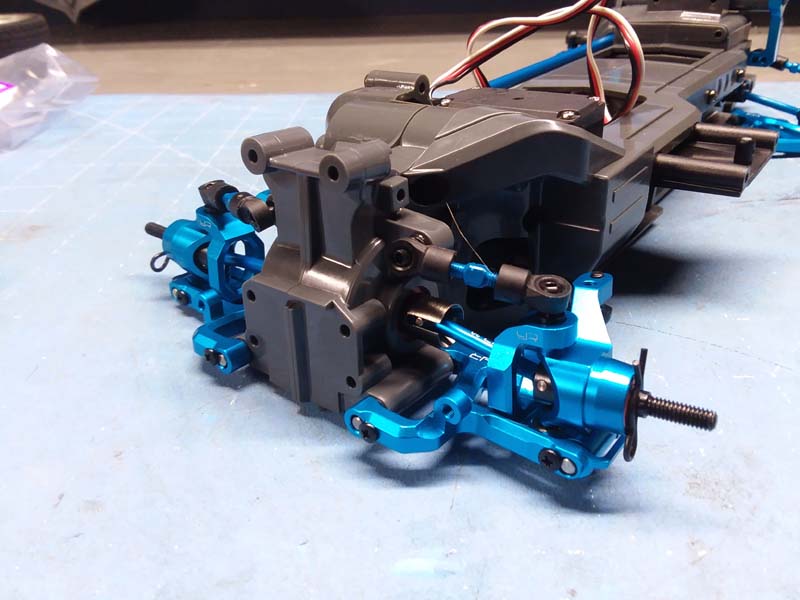 Biggest difference is in the back where it relocates the upper camber link down. Huge change from the stock setup.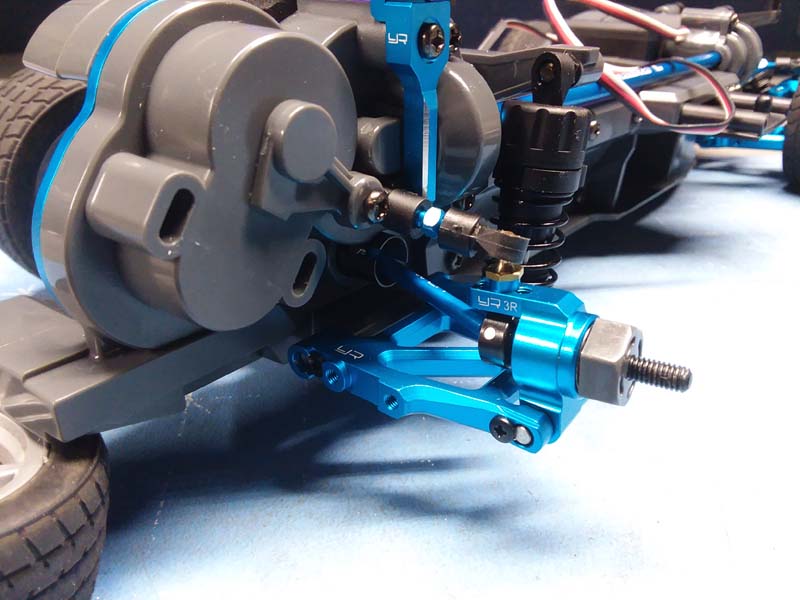 Finished chassis! I'll eventually go with a 17.5 motor, but using the stock one for now.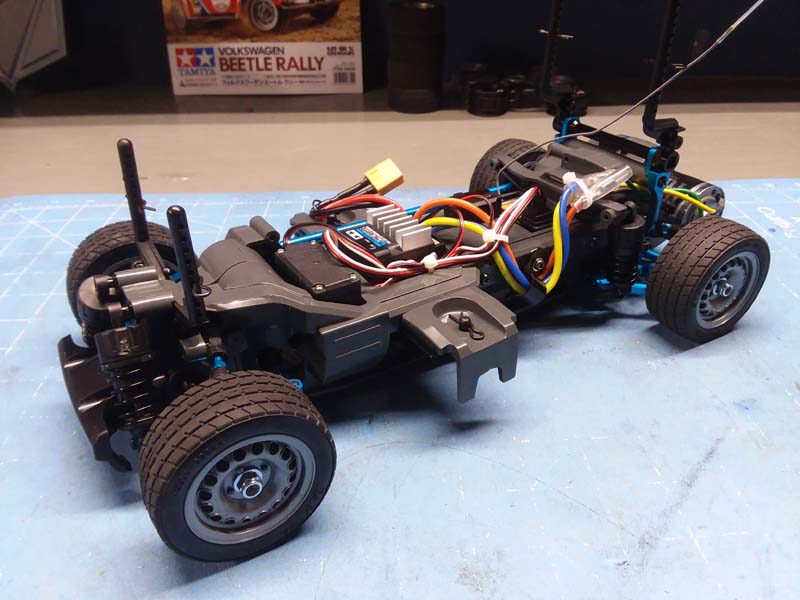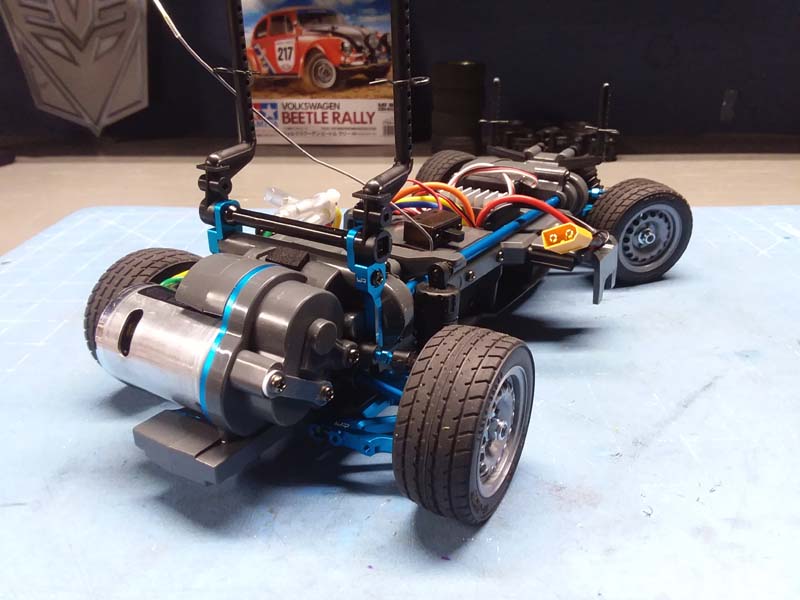 And with the body, stage left. My M06 I picked up a while ago got a new shell too, stage right. I do love my Miata's and the new Tamiya shell is stunning. Just have to get some paint on them.