Hey Everyone,
Have you ever been randomly inspired to build an RC mainly just because you never really see it???
Well that was the inspiration behind this build. I have always been a fan of Hot Rods, American Classics, Old-School drag racing, etc... and that's when it hit me... You never really see "Old Gasser Style" RC Cars.
So that was it, I was going to build one. After looking into it, there have been a few made. In fact, there's a really nice Green Ford Falcon Gasser RC on YouTube. And yes, I know about Traxxas' vein attempt at a Gasser with it's 2wd Slash Blasphemi knock-off. I will say it's a cool little drag car and a great way to get into RC Drag racing, but a "Gasser" IT IS NOT. You wanna see a serious Gasser RC, check out the little Green Ford Falcon on YouTube.
Let me explain, a TRUE Gasser is a classic style, rear wheel drive, front leaf-sprung, straight axle (front and rear), handles like a shopping cart, Over-powered piece of WHEELIE POP'N GLORY!!!!
**can ya tell I'm passionate about it** Hahahaha
That being said... Here is my attempt at an RC Gasser...
A Two wheel drive Axial SCX10 powered by the all the Electronics out of the 1/8th Traxxas Funny Car...
(Insert "Maniacal Laugh" Here)
And here is that "WHEELIE POP'N GLORY" I was talking about...
Plus, see it in a couple YouTube videos of the Parade from AxialFest 2018... (bad quality screenshots)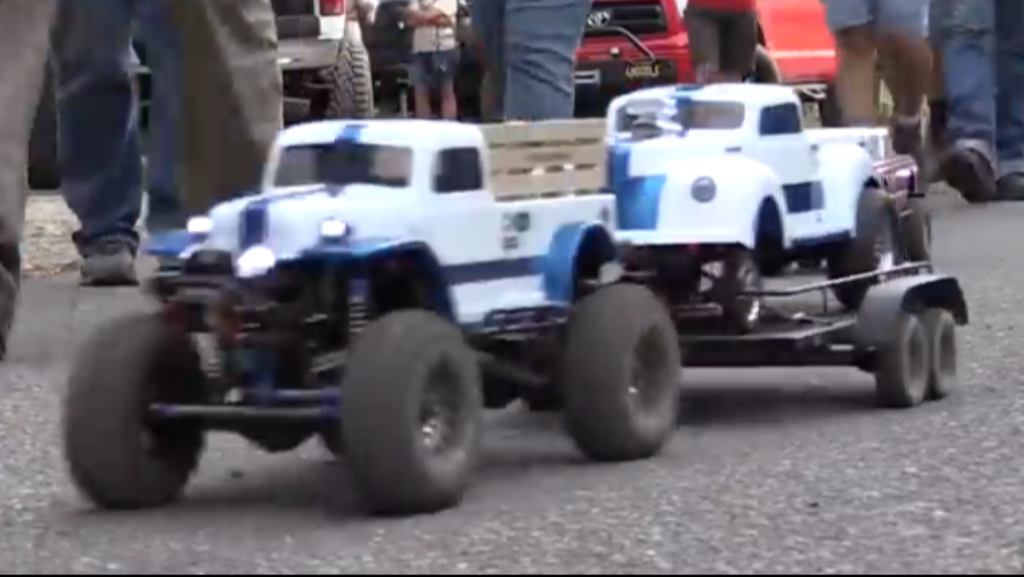 Hope ya guys like it, and if you have any questions, feel free to ask.
Also, if you saw it (or me) at AxialFest 2018...
I look forward to seeing ya at Axialfest 2019