It's going to be understeer city for sure. The skinny tires going up front have no chance with those big meats out back. Plan to rip up some parking lots over the summer, and we'll see about winter drags.
---------------------------------------------------------------
Now we're getting to the good stuff. Since the HHH is sitting low, the rear wheels being off center in the fenders really bothered me, as well as rubbed pretty bad on compression.*
So, after digging in my stash, I found a set of TL01 rear hubs. The lower part where the hinge pin goes through is much narrower than the DT02 part (DT02 on the left) and should allow me to shift the axle slightly forward...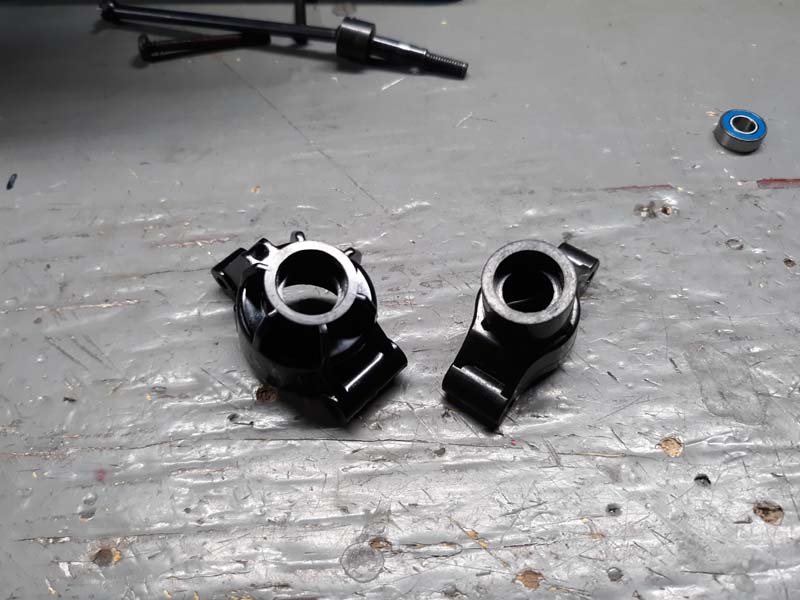 Well, that was easy. I used a CR01 "3 notch" spacer and a shim and it fits in there perfectly. It's as far forward as possible trimming the wheelbase a few mm. I relocated the upper links as well to a more parallel position....looked much cleaner to my eyes.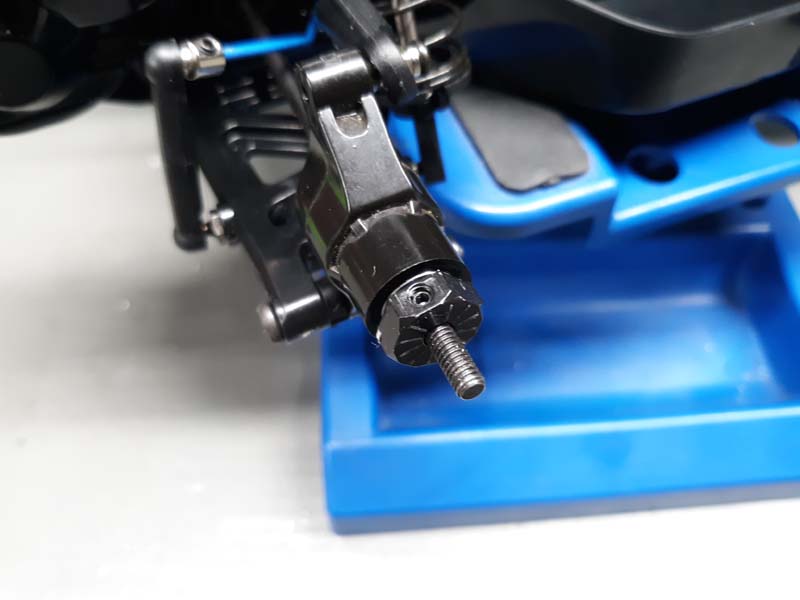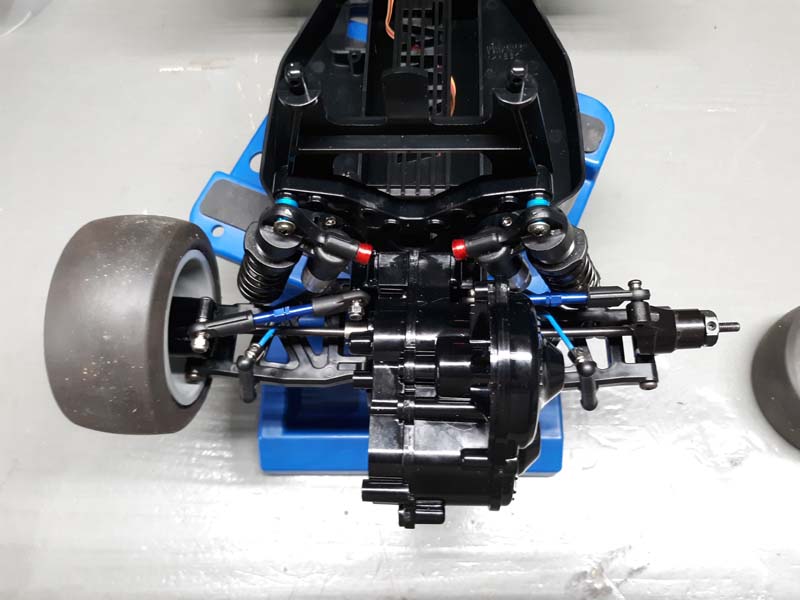 Both sides swapped and the new layout out back.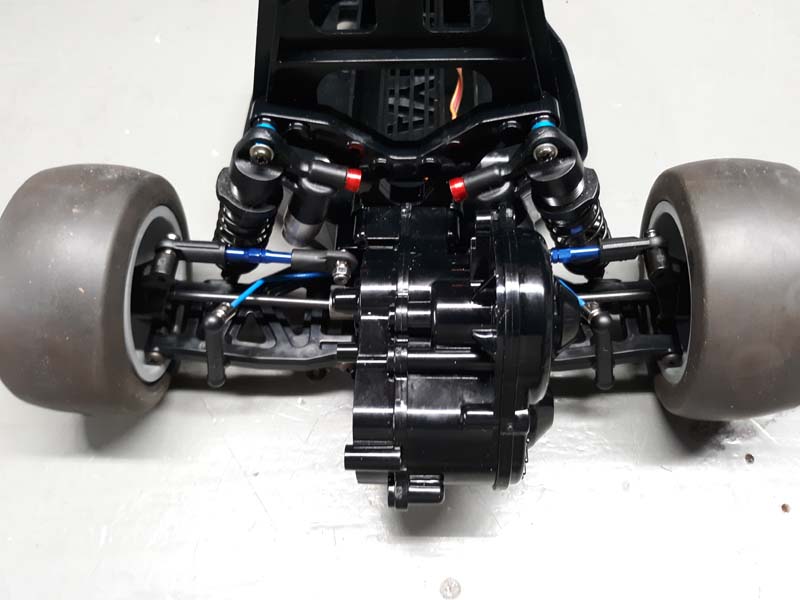 Better, but still a bit off just a bit....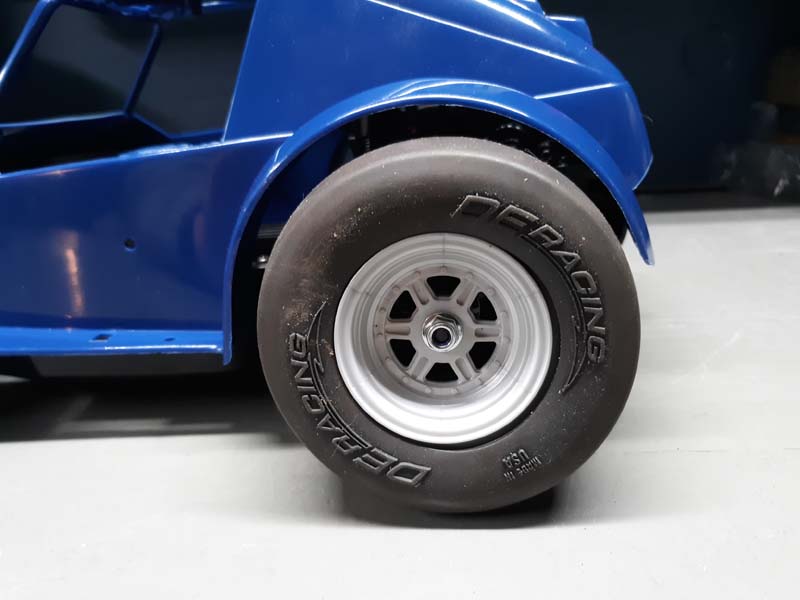 After scratching my head a bit, I realized the front hole in the body is elongated and the mount is in back with plenty of room to slide around. If I could just figure out how to shift the body back slightly I should be good. Looking at the rear body mount, it attched to the shock tower at some molded in standoffs. Grinding off the standoffs should give me a few more mm... so out came the Dremel and off they came!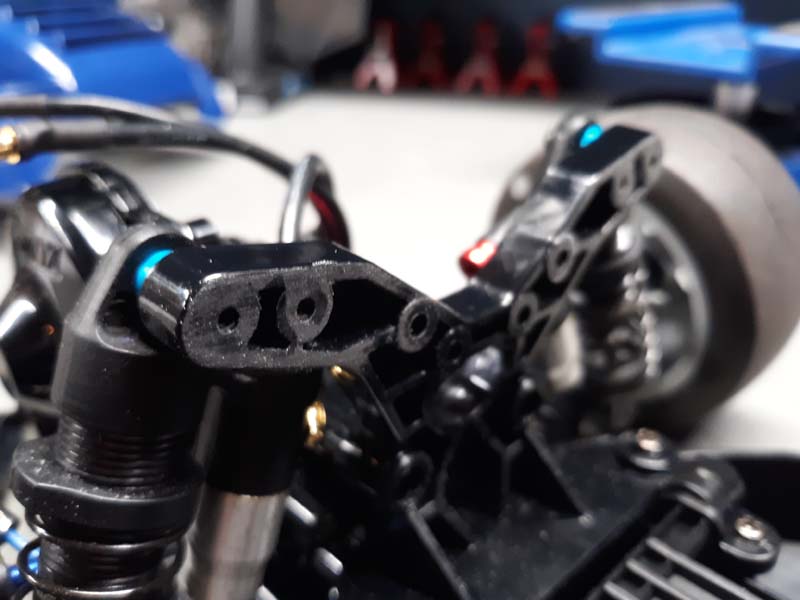 Boom...wheel is now centered perfectly in the rear fender. Under full suspension compression it hits the fender right in the center. No more rubbing!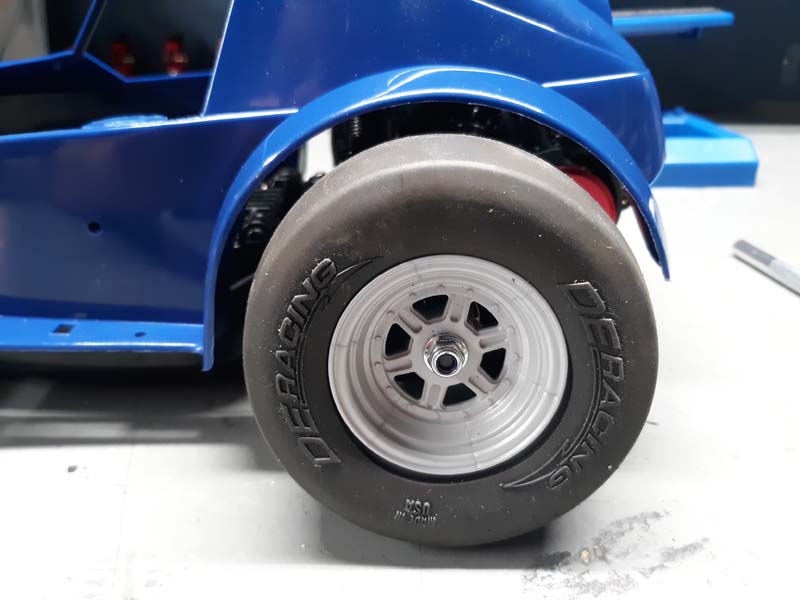 Now that that is sorted, time for some power. Not wanting to shred the drivetrain....at least, not yet, I started with a 3000kv motor, mounted up with a steel 17t pinion. I've got 5400kv and 7000kv on standby, but I'd like to see how it handled this motor before going too crazy.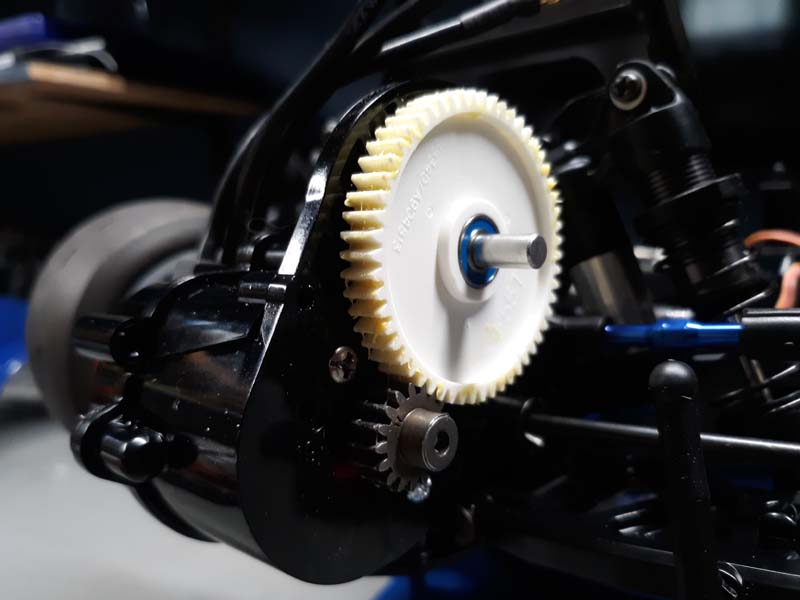 My typical wiring mess...It's all in there and about as clean as it gets for me. I tend to move electronics around a lot, so I just usually zip tie everything out of the way and call it good.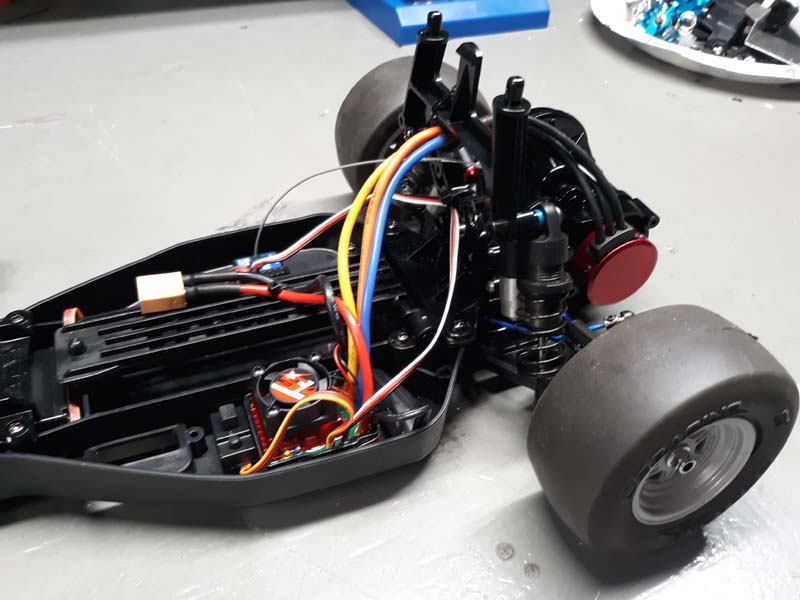 Time to get cracking on the body... I got as far as adding some light buckets front and rear for some 5mm LED's. I'm not sure if I want to do the lights on the roof yet or not.