I just happened to find a spot the other day and went back today with crawler and camera in hand. This path is part of the "Buckeye Trail" that runs through Ohio. The park is named Cenci Lake Park. They just finished it a few months ago. Had a great time until my neighbor broke my only junk shaft :green: Seems like a very promising location. We are right under St.Rt.33 in Lancaster with easy access to a hobby shop , food , gas, parking is right there, and the highway as well

And with the highway overpass above...we are talking little to no rain!!!!
Nice little wall to rest the trucks and your butts on :green: Could use reworking of some rocks to fine tune it but, its all DOABLE!!! Check out the pics...
Entrance to the park showing highway access to Columbus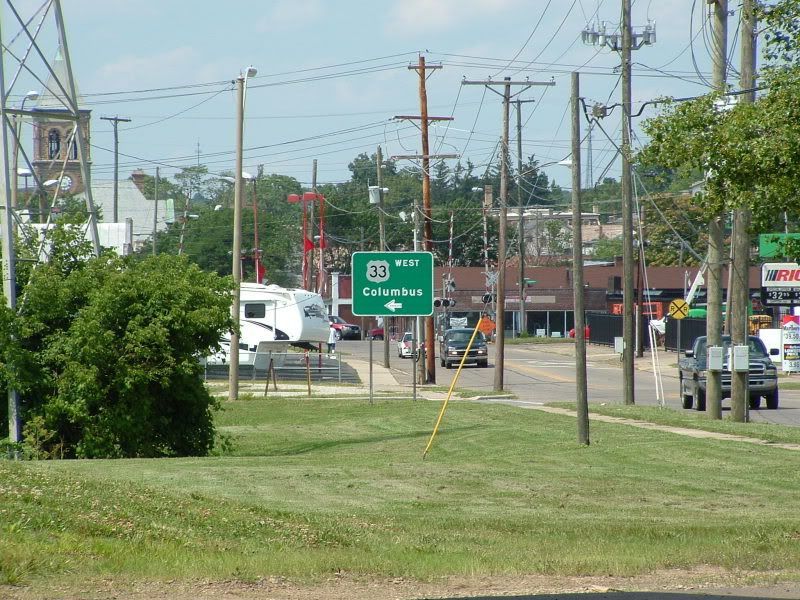 Me in my truck showing the parking lot and the red circle shows the sign at the crawling area.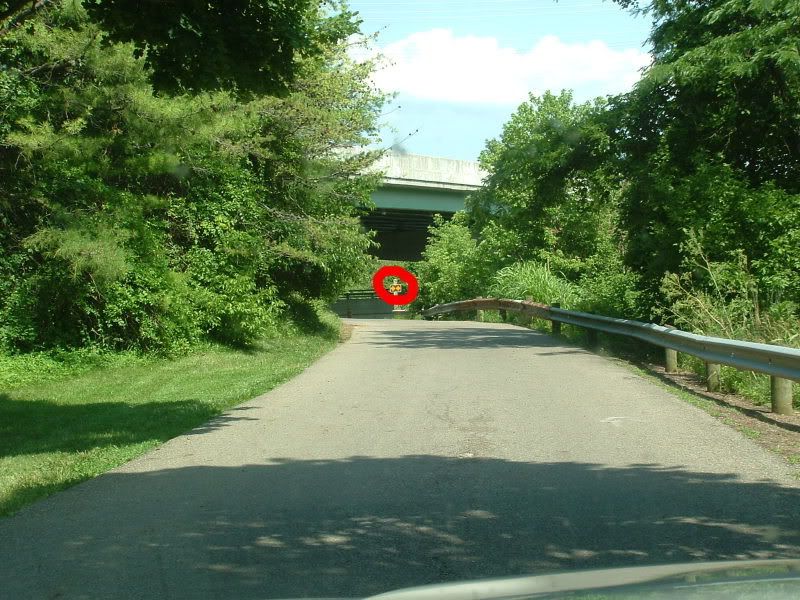 Sign at the crawling area
Straight on lengthwise shot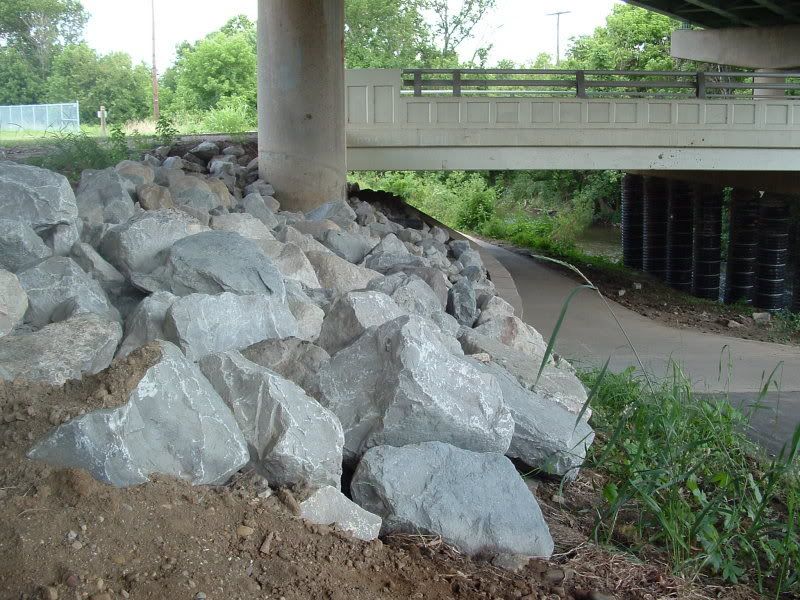 Total overlook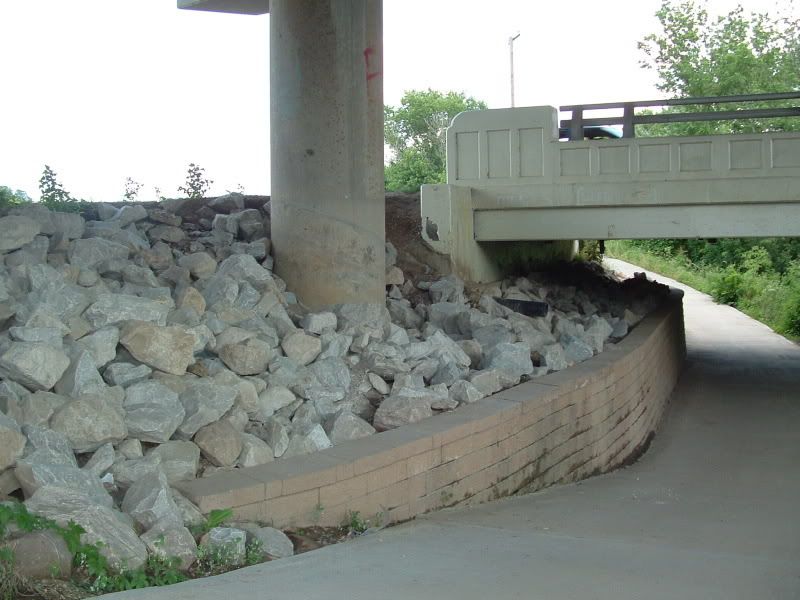 Scene from under the bridge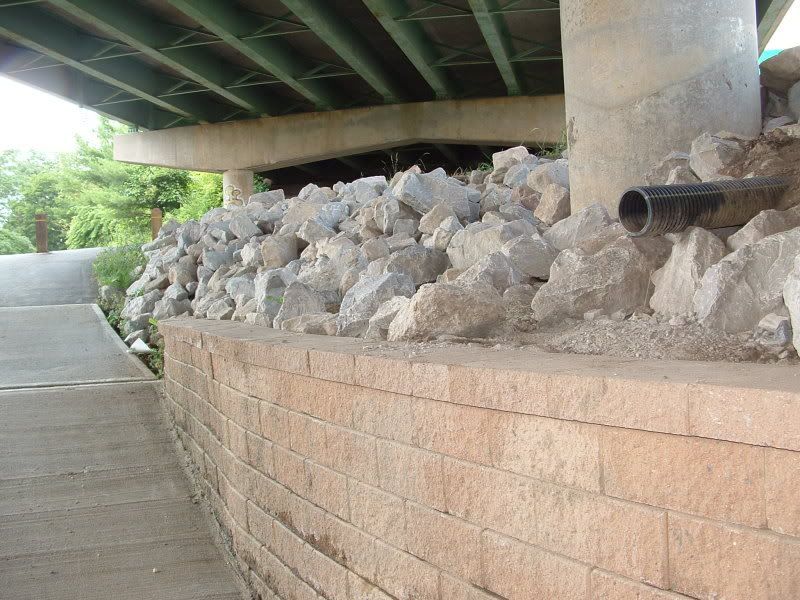 My neighbor trying to break my truck :green: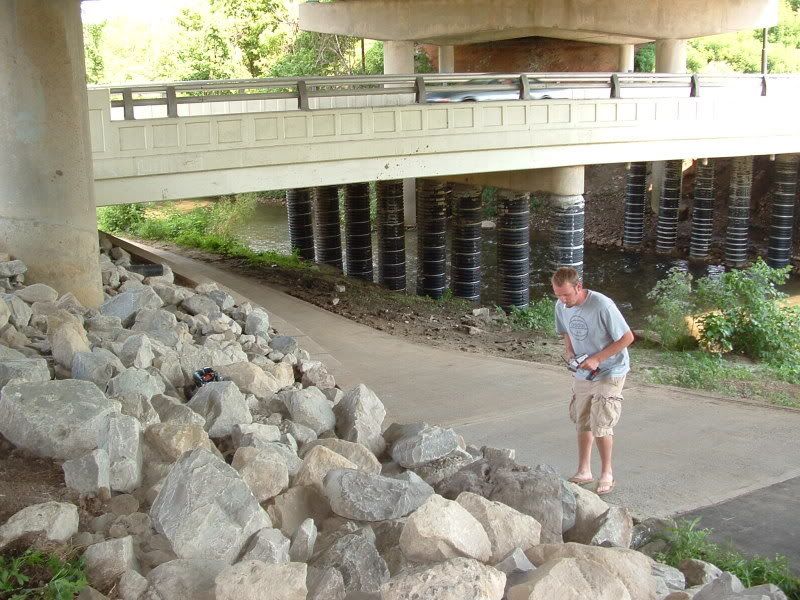 My neighbor breaking my truck :flipoff2: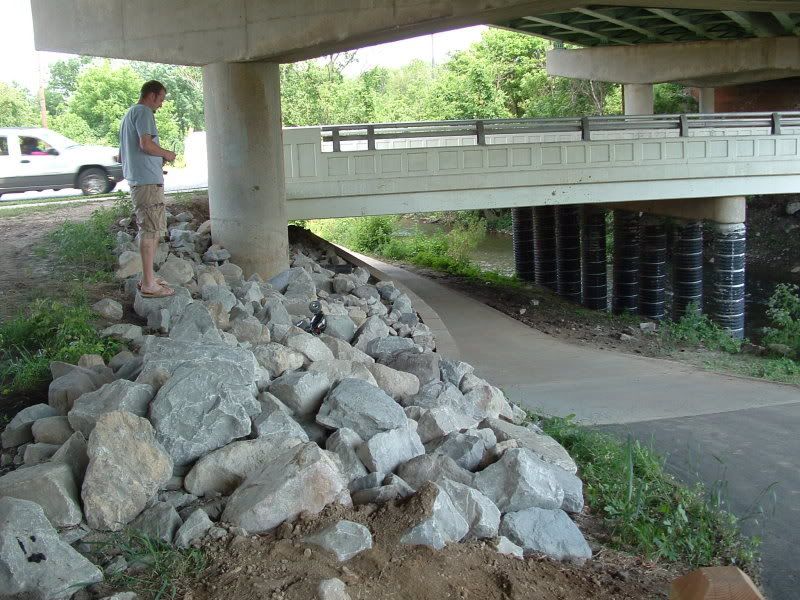 Nice wrap around climb and downhill action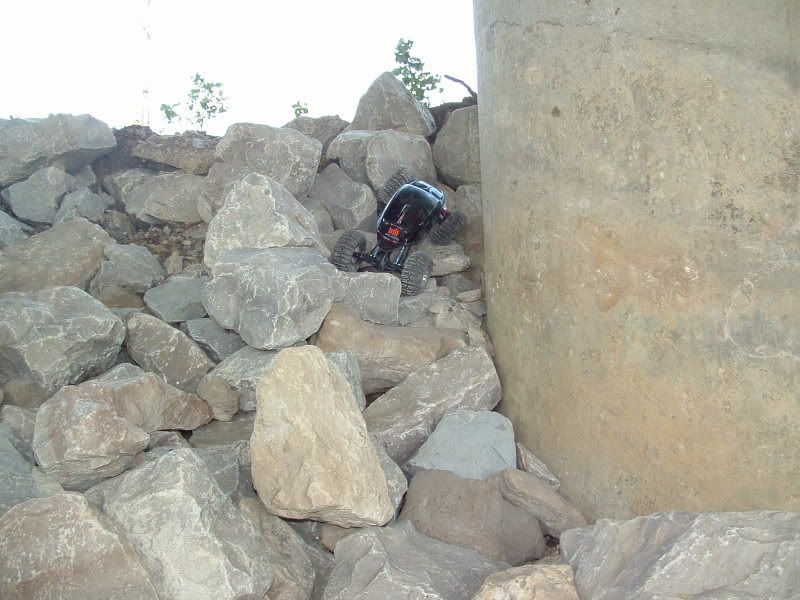 Trying to show size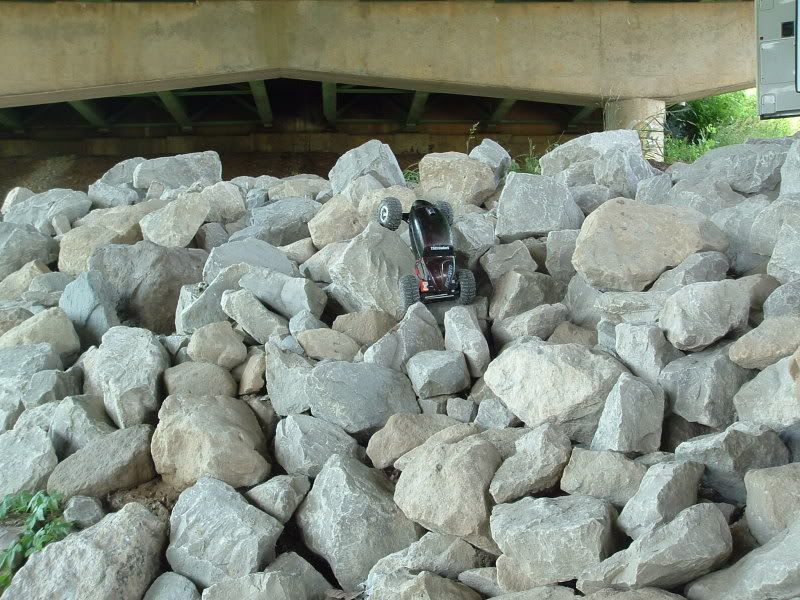 Pozer shot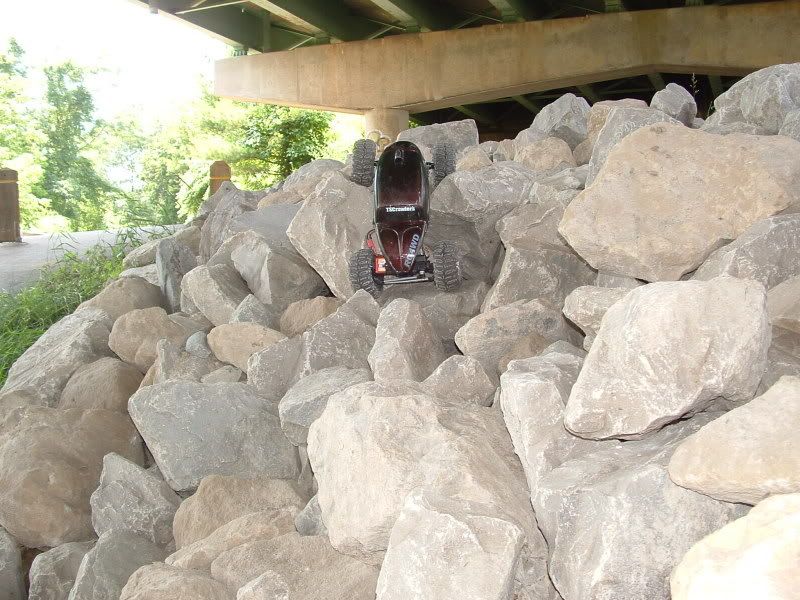 Heres a link to some directions
http://maps.google.com/maps?f=q&hl=e...,0.053215&z=14
Anybody interested let me know