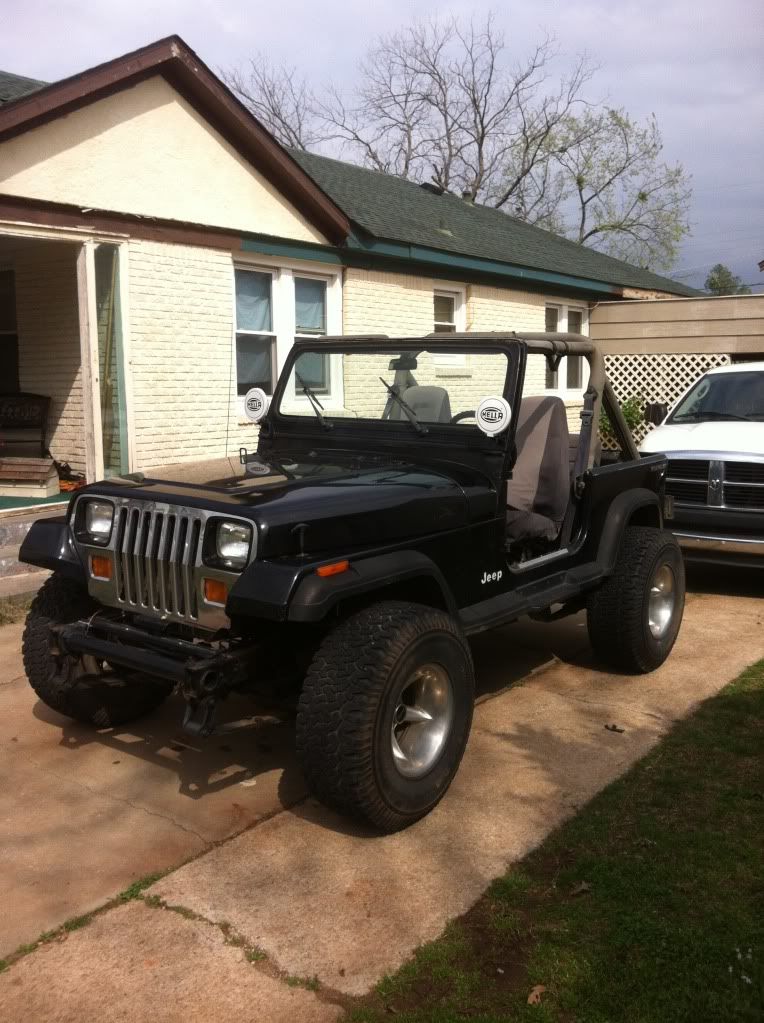 1990 Wrangler YJ. Today I ordered a front recovery bumper, fog loghts for that bumper, winch, Best Top black denim top with 2 peice doors and tinted rear windows, center console. 1,850 buucks of stuff, lol. It has a 4 banger, aftermarket muffler wich is much to loud, i need to change that, hardtop, full metal doors, cb radio, cd player, Posi-Lock, thinkin dana 44's, 33 BFG all terrains, alum wheels, 5 speed, no ac, no cruise, and could use a good sand blasting and paint.
it has a few quirks, but is 22 years old. Gonna be a ton of fun for sure. My daughters loved it today when I took off the hard top and doors, and took them to the YMCA to swim, then to sonic for lunch. They love the wind in thier hair, lol.
I've got a few more things to do to it, dimond plate accesories, ect. But the big stuff is done.