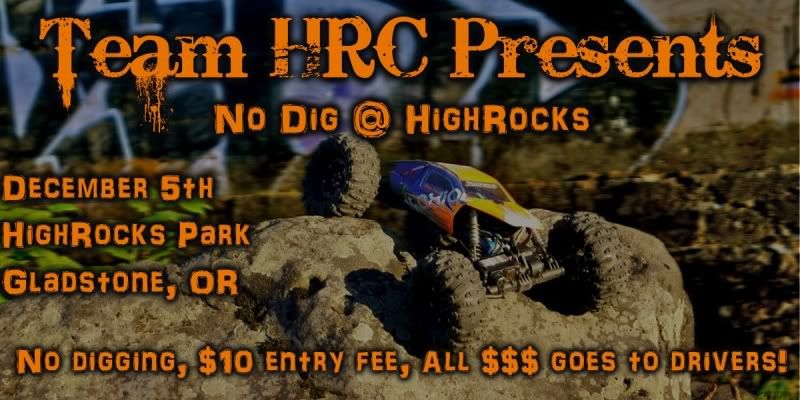 Bring any 2.2 legal truck, but there will be no dig, or pre-mixing allowed. Come challenge your driving skills at the famous HighRocks Park in Gladstone OR. Regular USRCCA comp rules apply.
Drivers meeting @ 8:00 am
Tech @ 8:30 am
Driving starts @ 9:00 am
$10 Entry fee
4 - 10 gate courses, with bonuses in some.
1 - top 10 Shoot out finals course
All entry fees go to the top 5 drivers
Top 3 get trophies
Rules:
No dig at all
Any digging or obvious pre-mixing(MOA) will result in a 50 for that course
MOA, or Shafties can drive
Wheel Base will be checked with an accurate jig, to the CENTER of the axle shafts. Any longer is considered not legal.
So come on out, and drive with Team HRC, at Oregons famous HighRocks Park.


Location:

http://maps.google.com/maps?hl=en&ie...h&z=16&iwloc=A