Finally got a chance to get the G6 rigs out for some testing. Both did pretty well! Didn't get many pics - it was 90 something with very high humidity and I was leaking fluids everywhere. Like running in the jungle... my phone was fogging up, it was just nasty out there. Still, we got 3 hours in. Not bad!
The Jeep SCXv2 was really unsettled last time I ran it. Outboarding the shocks on the axles really helped calm it down. I do think I need some harder springs as it was a bit soft still, but the truck was much more under control. Also, since I'm using TRX4 shocks I had a lot less flex... sometimes that was good, sometimes not so much. Just needs a bit of tweaking and it'll be good to go. The winch worked great, Holmes motor was super smooth and really, not much needs to be changed. I do need to change the pinion though, it's apparently not a good match for the spur. It was loud - really loud. Almost painfully so. So much so, I took off the gear cover and checked the mesh thinking it was too tight or I put a mod6 gear on by accident... it was fine and the correct pitch. Guess the gears just don't like each other... I'll swap on another one and see if it helps.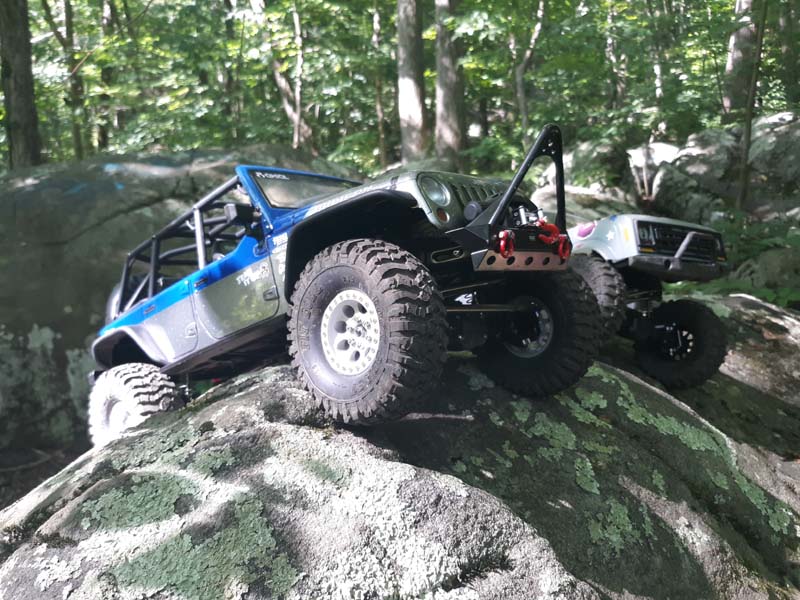 The Sport also did great, as expected since this truck has seen lots of miles already. Suspension was perfect, winch worked fine, and the grip from the Predator TSL's was absolutely fantastic. The Crawlmaster sport 550 felt really soft though. I need to bump up a few teeth on the pinion as it was a bit under geared and check my ESC settings. It had no punch, I might not have set the ESC from the factory specs and usually the punch is dialed down. I'll dig into it, I'm sure there's more power there somewhere.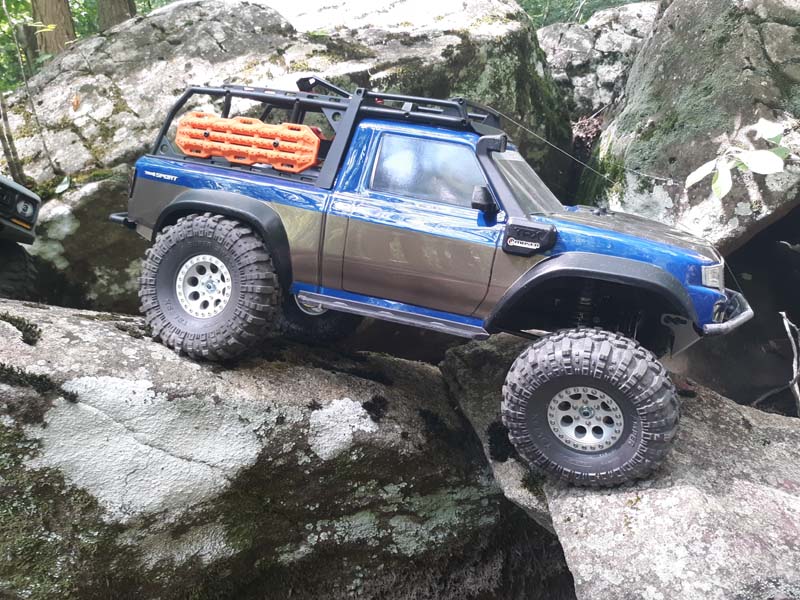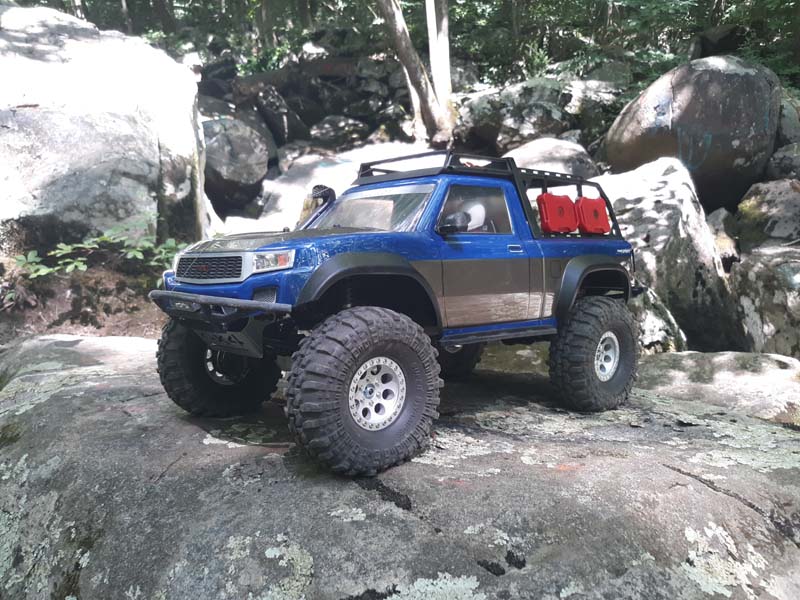 I've got 2 weeks to make any changes.. If I want to swap out a truck now's the time. I'm pretty happy with both trucks though, I think I'm good to go. I can hear my Trail King calling though...

Hmmm.... I do need to start making the odds and ends though - first aid kit, instrument, etc. I'm not good with styrene at all, this should be interesting.