Saturday was the TTC, G6 running, and Tekin Terracross. I wanted to run the G6, so I didn't sign up for anything else. Glad I didn't I was already whooped from yesterday and it was only 10am. The fun started at 10, so I charged up 6 batteries, loaded up the backpack and headed down around 9:30. Before we headed out for some G6 running, I took some pics of some of the TTC trucks lined up. I love this hobby, every truck I saw was unique, and there were some seriously gorgeous rigs running around.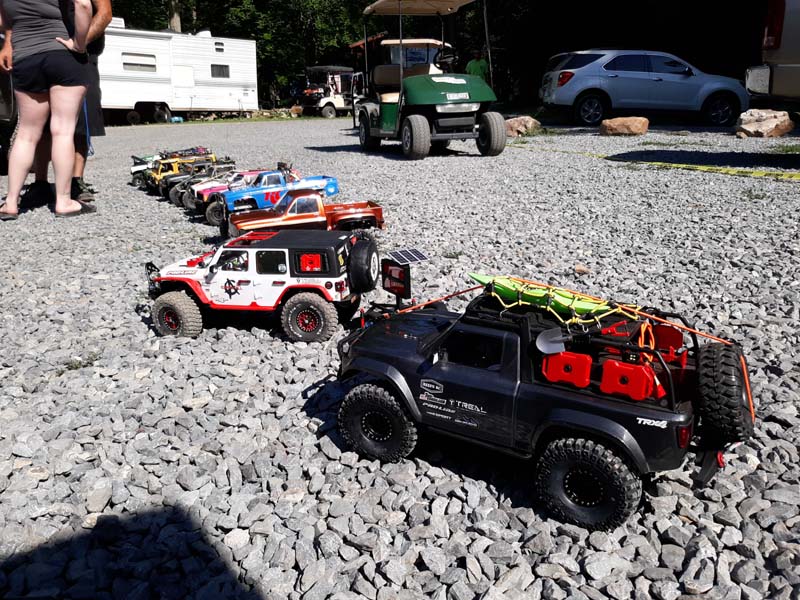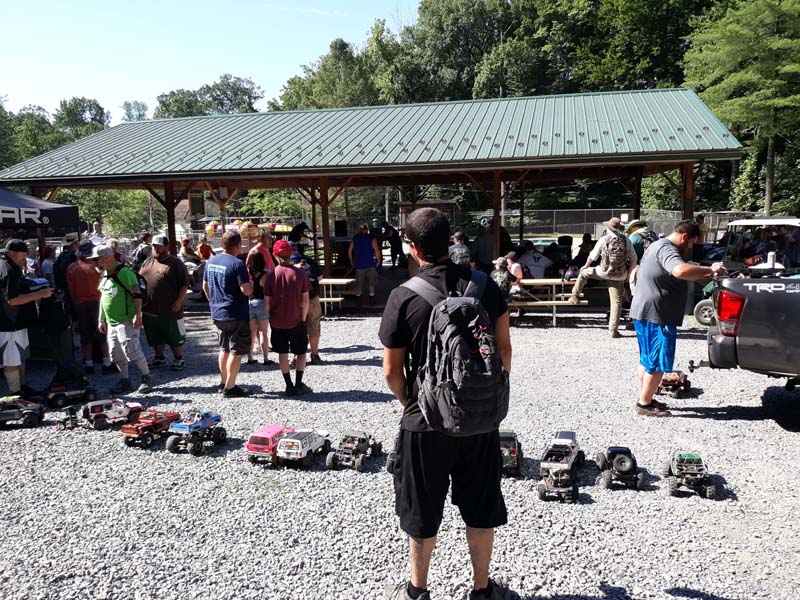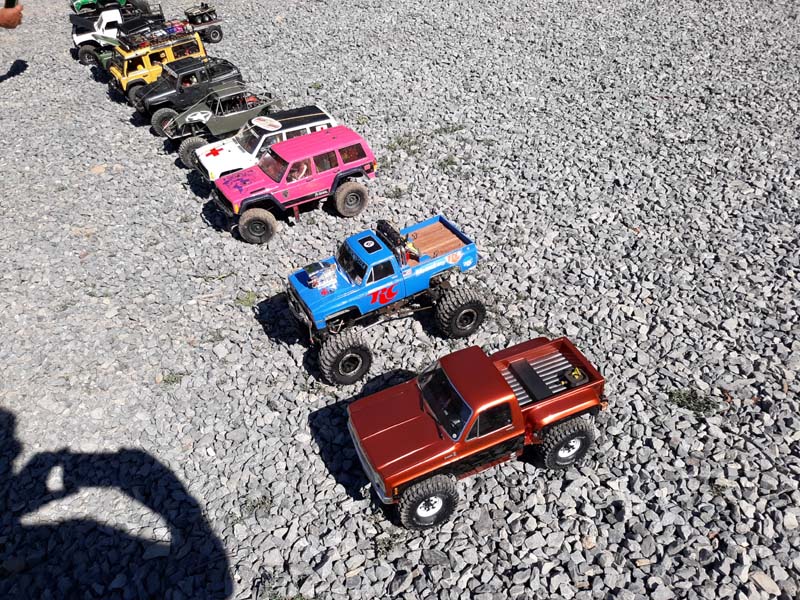 The G6 was a much more relaxed pace, and we had a ball. We started at the bottom of the campsite and hit the trails.. met a lot of cool people and just had a great time running the gates. The TRX was well sorted, did everything I asked of it, and had no issues all day. Really performed well, and I have to say the Predator TSL's had a ton of grip. Great tires.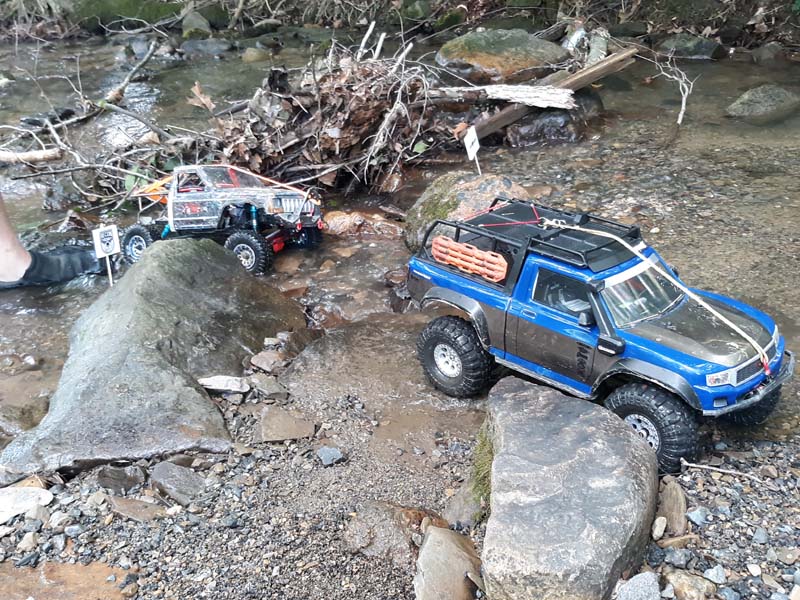 Going through the Bronco obstacle...they even put rocks on the inside.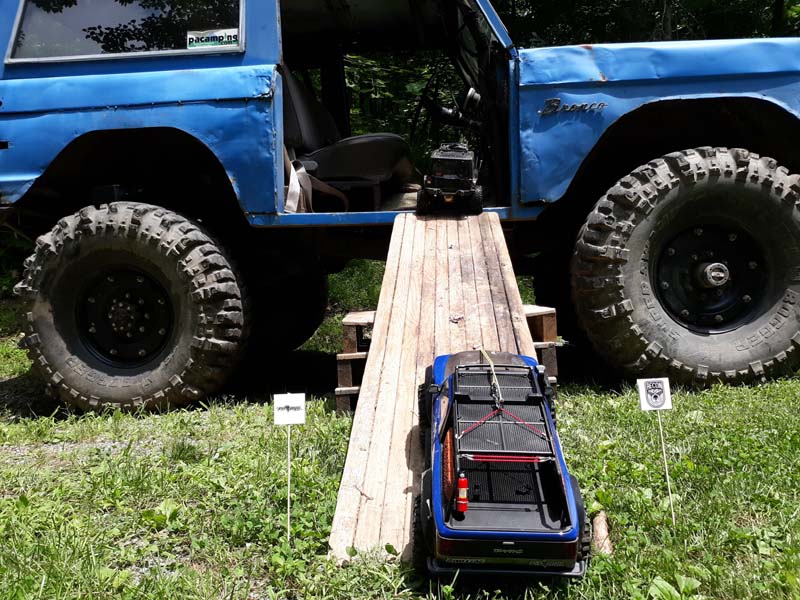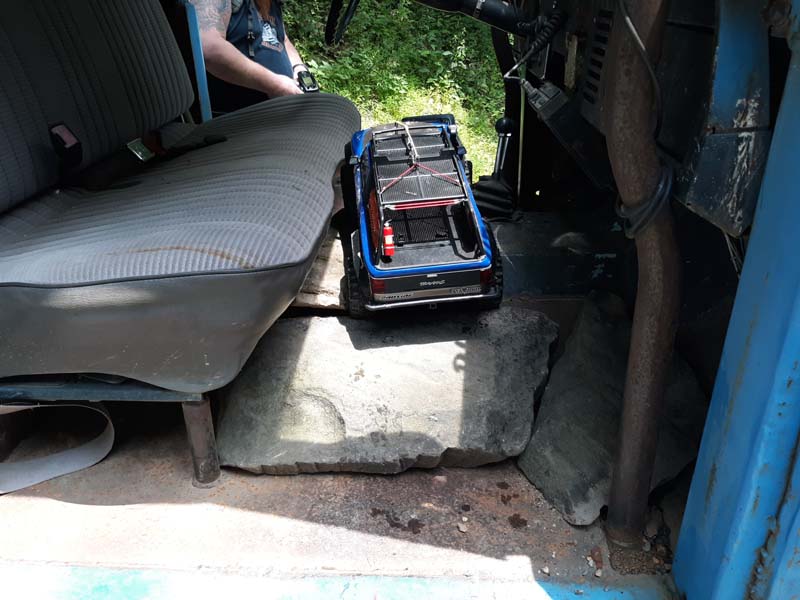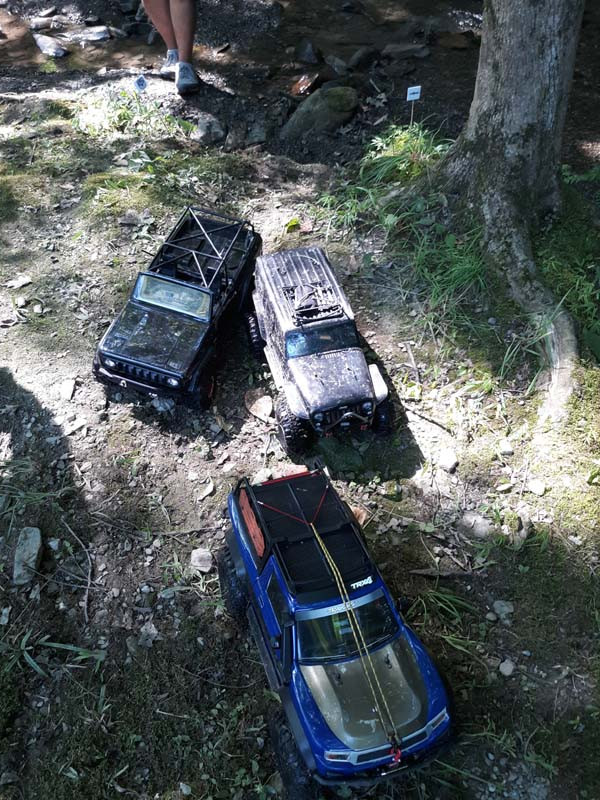 After clearing the 2 lower courses, we skipped ahead a bit and went up the the blue trail. It's a hiking trail that goes up and over the mountain. It was brutal....not only was it a challenging trail, but it was 100 degrees out and no wind.... there were no gates up here since it was about 4 miles long but it was a very technical and challenging trail. We skipped some of the gated courses to run this, and I'm glad we did.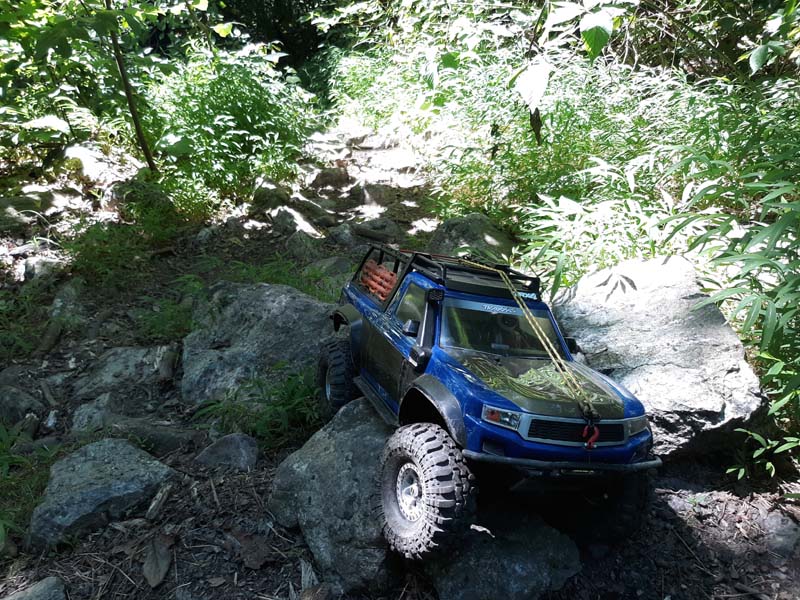 Yikes!! Never seen so much vegetation wrapped around a wheel, this was after clearing about 1/2 of it off.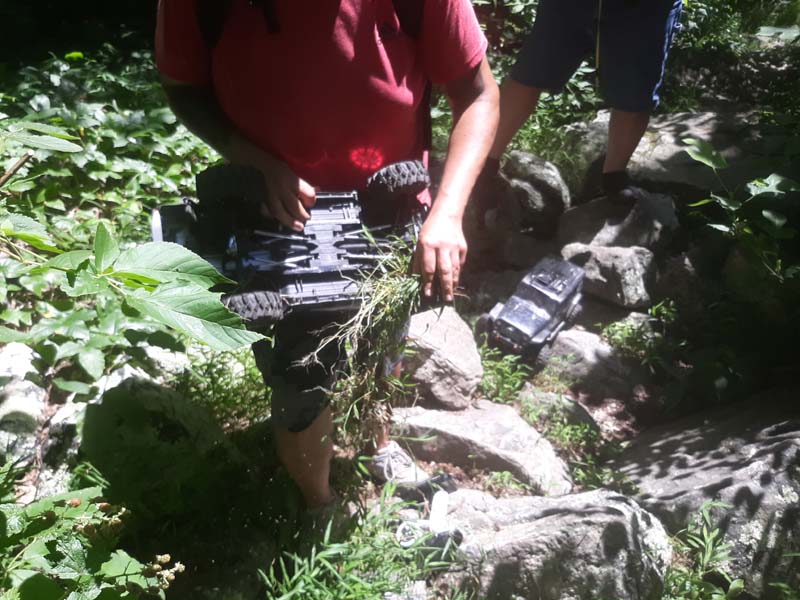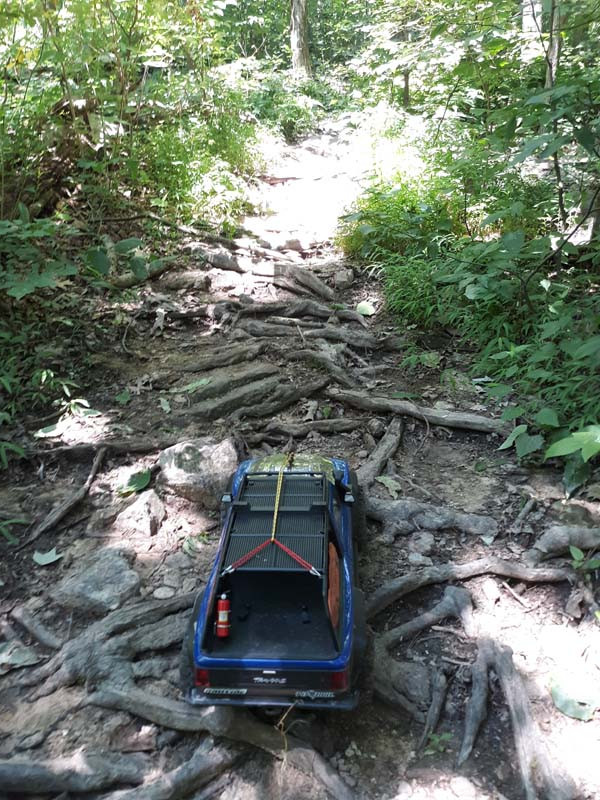 Winches and towstraps? Yes.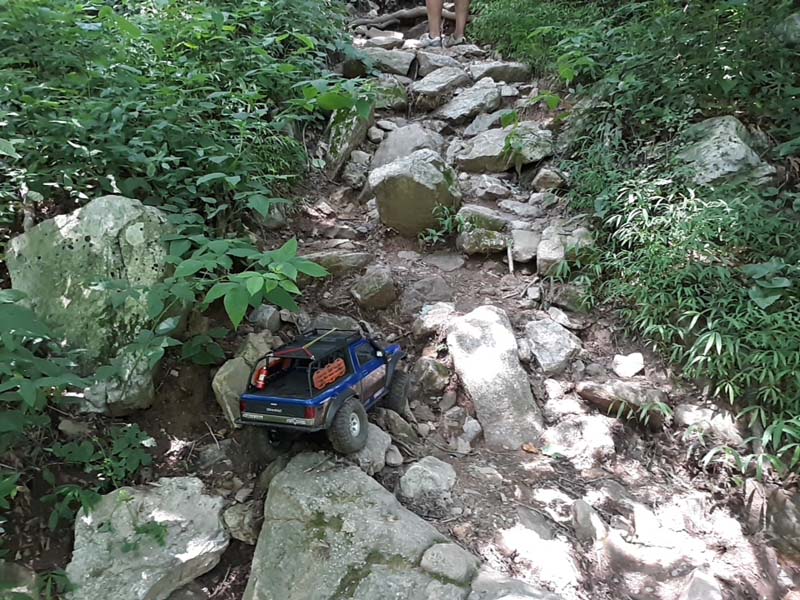 After finishing the Blue trail, my 2 friends needed some rest and rehydration. I went back out solo and hit 2 more trails... These were the Enduro course trails, though they were a bit different this time around since they had gates. Totally changed the course, some of the stuff I avoided yesterday I now had to get through. Again, the Sport did great.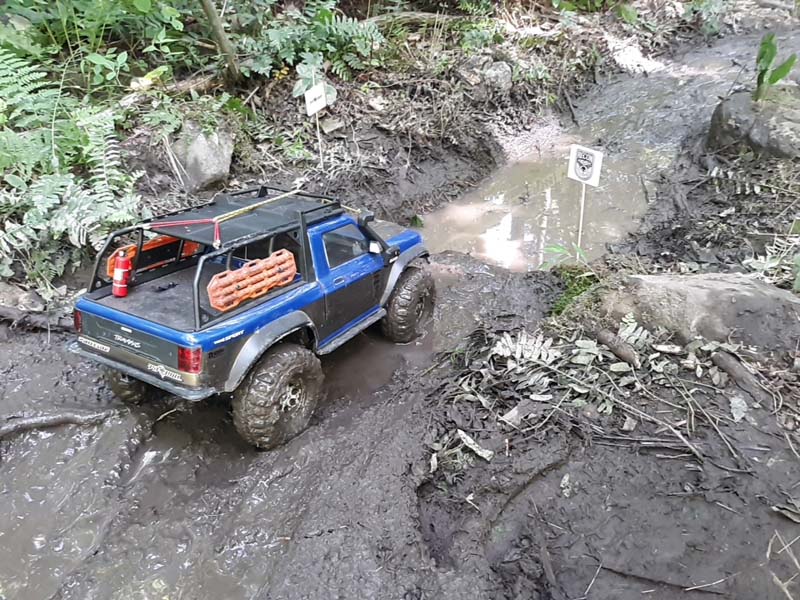 This family was camping next to us and all three were wheeling all weekend. Incredibly nice, I ran into them on the trail and we ended up running the last 2 sections together. Daughter is cheering dad up the Hill of Death here. Love to see entire families wheeling, and really into it. Kids are the future of this hobby and there were a lot of them here wheeling. Great stuff!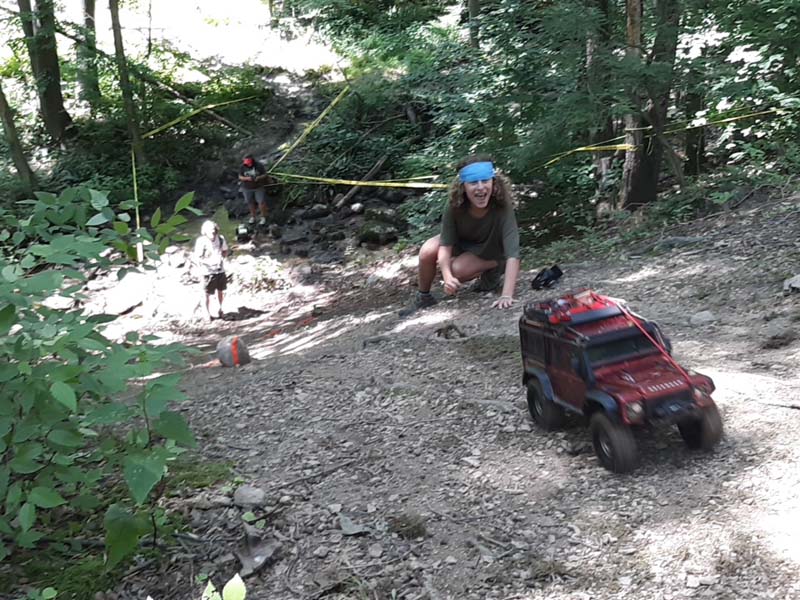 Last few gates, then I handed in my G6 cared at 3:25 and went back up to camp. I was done wheeling at this point....the heat was really taking a toll, and I was flat worn out. According to my phone, I did nearly 22 miles over the course of 3 days...my radio was soaked, backpack was soaked, I smelled like an Italian hoagie... I just wanted a shower and dinner.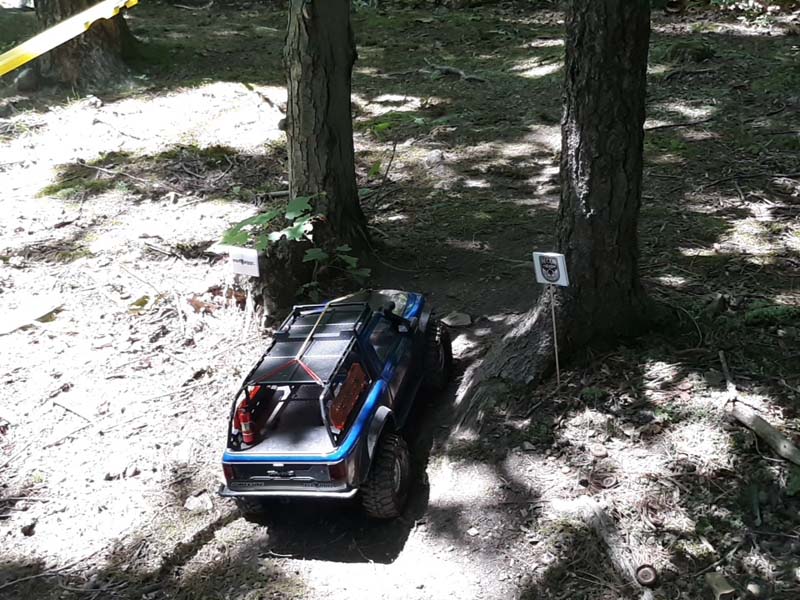 Down to the awards... pretty cool. People at the site rent golf carts since it's so hilly to get around, it was like a drive in theater. After this pic, many more came in and filled up the area. I'm told it was a bit of low turnout compared to previous years, but given the heat and the current state of affairs, I thought there was quite a lot of people there.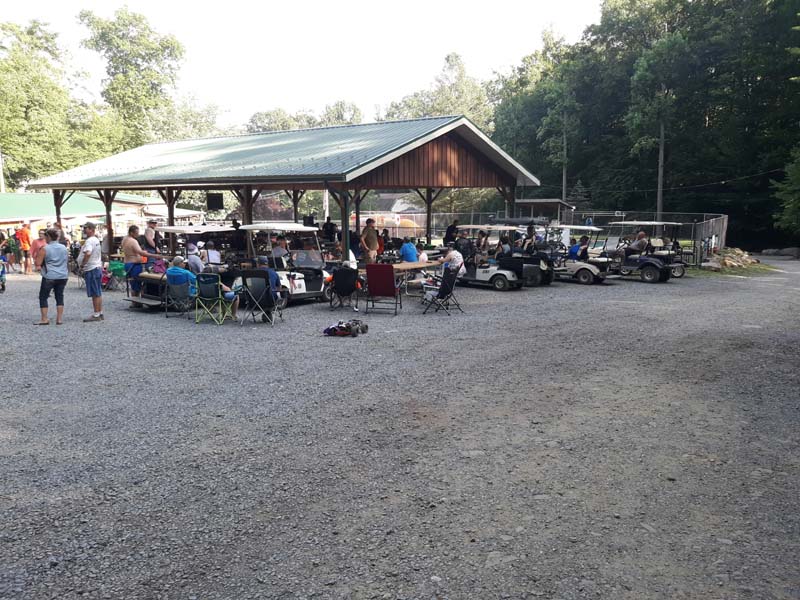 Not bad for a noob!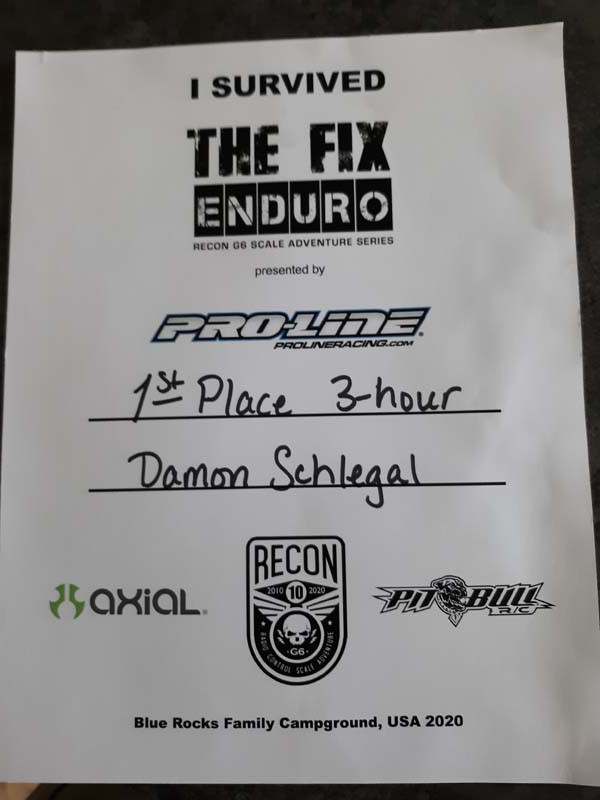 Plus a lipo for my Soap Carving.... Never carved soap before, but apparently it came out alright. Parker is going to put it in his trophy case. I thought I took a pic of it, but apparently not. I'll see if I can find one on the G6 pages. And I got a shirt from the Treal guys, really nice group.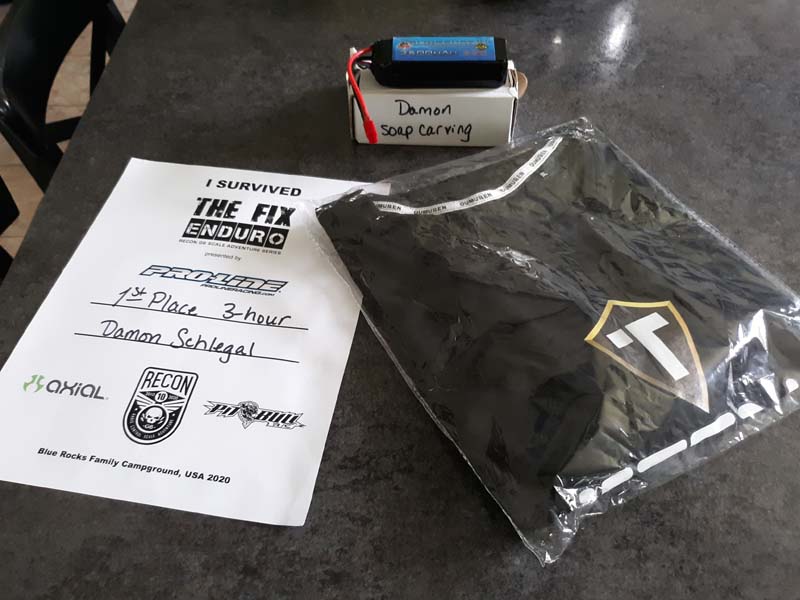 And that was Saturday! Sunday we packed up and headed home.
Just a few after pics... the only issue on either rig after miles of hard running was the front brass c-hub on the SCX10 is a bit loose. That's it! Well, and the SSD axle up front looks like I took a hammer to it, but it held up perfectly. The foams need to be aired out as well. This rig did its purpose and did it well. Going to tear it down, clean it, and steal the parts for another project. This Jeep is being retired with full honors!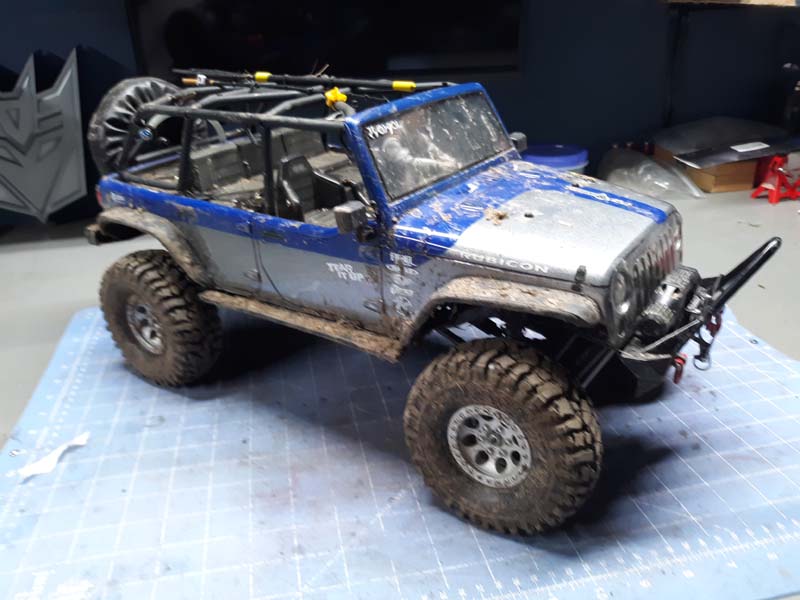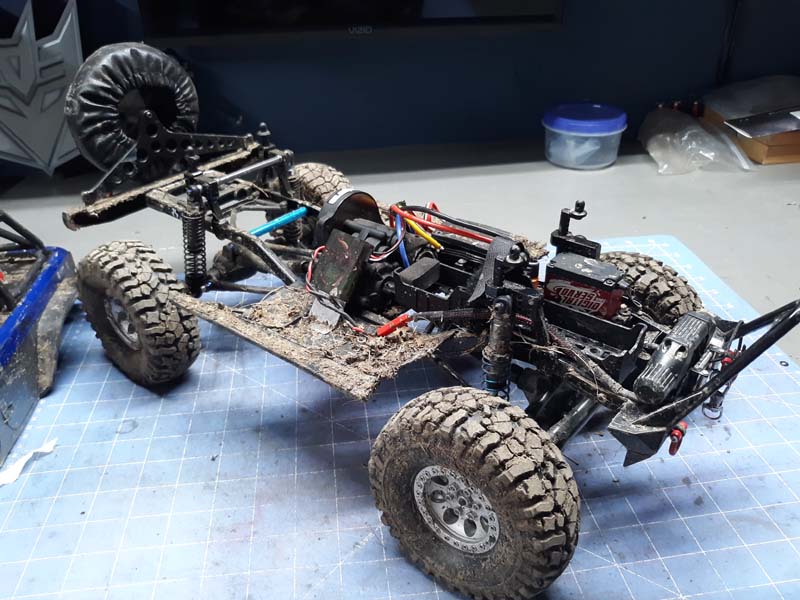 The TRX did great, just going to clean it and put it back on the shelf. Doesn't need a thing! It was run HARD, especially up and down that Blue Trail and it's still in one piece. Truck is a tank.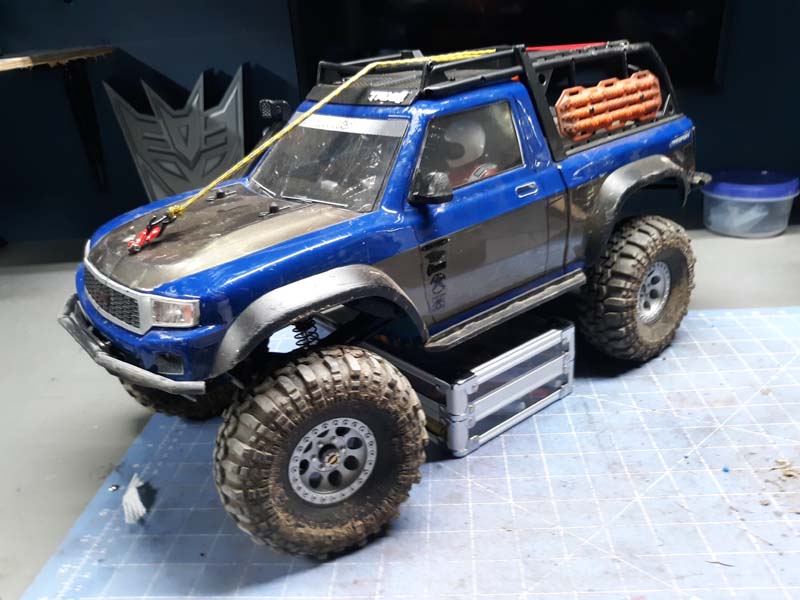 All in all, it was a fantastic weekend. Great to meet so many other like minded RC people who are as passionate about this hobby as you are. Definitely going again next year, no question.
Came home and celebrated the win by ordering a Wendigo kit...

Already thinking of next year!