I'm building the Jeep for the Enduro run, and I want something different for the G6 run. Picking a rig for the G6 itself in my mind is like building an expedition rig. Capability and durability should be foremost. I decided to go with my TRX4...but which one? I've got 4 to choose from.
Ultimately, I decided on using my old sport chassis that currently had a Bronco body on it. It's already set up to perform, built like a tank, and has been dead nuts reliable. However, I decided to swap over the bronco body to my Sport which has much better aproach angles, plus an expedition cage to attach all the crap I need for the G6.
First thing I had to do was swap the body...no mean feat on a TRX. Can't just swap the body and bumpers, the fenders were trimmed for the sport body, so everything needs to be swapped. I plopped the 2 chassis side by side and started from the front and worked my way back. Bumpers, fenders, body mounts all got swapped between chassis.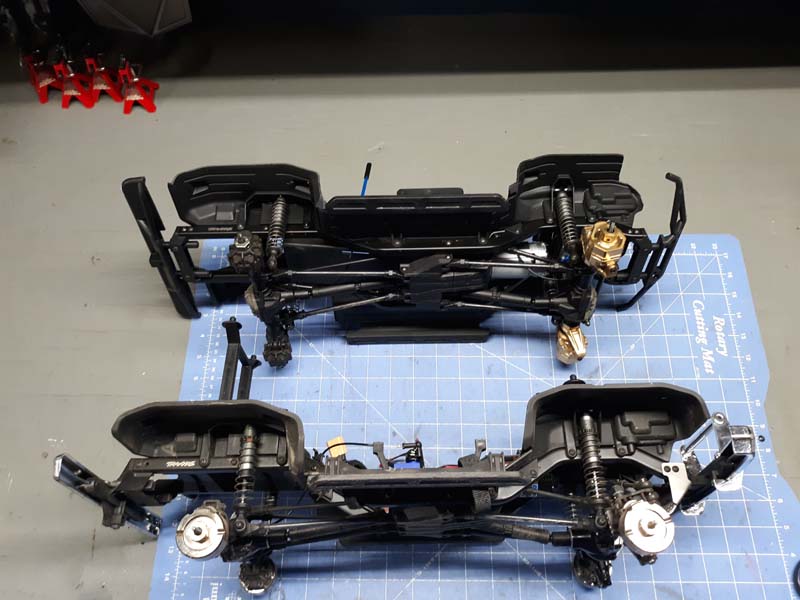 About a billion screws later....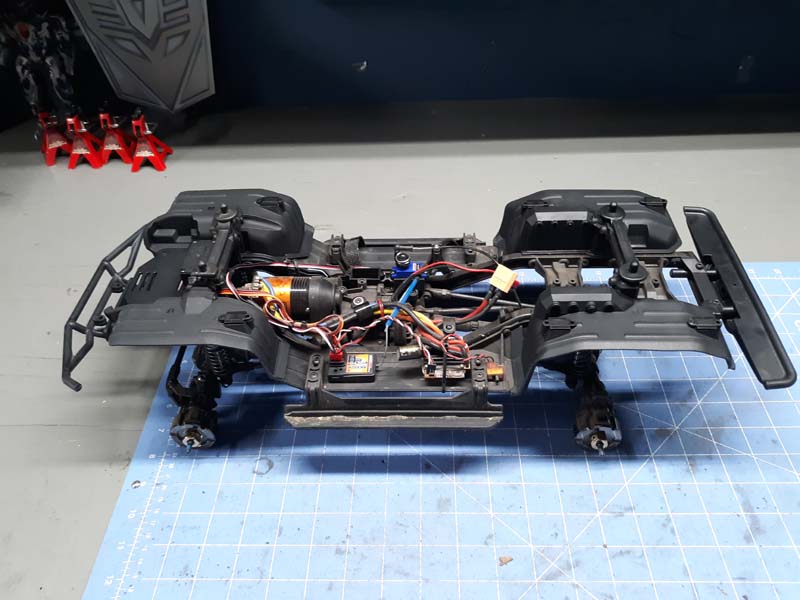 Lots of beef under here. Steel axles, HD diff covers, aluminum C's and some SSD brass. It's a heavy truck, but it's built to take it.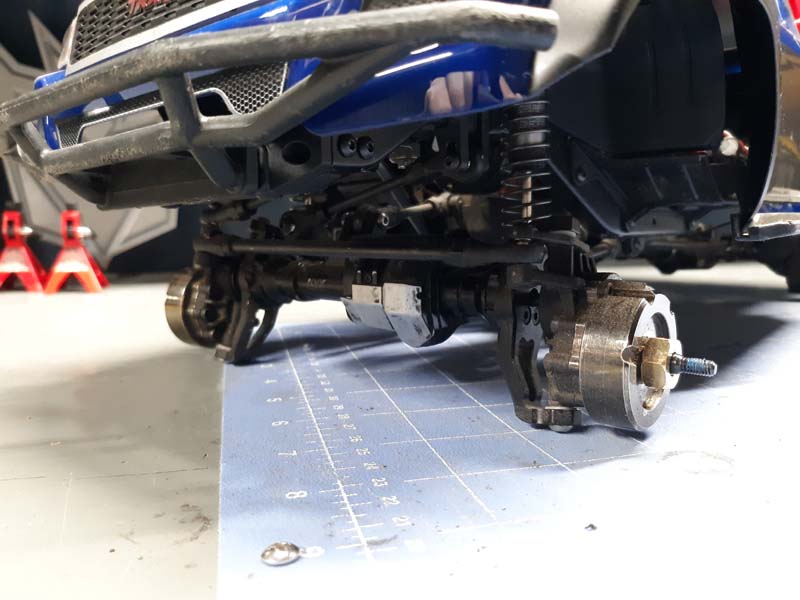 Cut up an old Deadbolt body for the interior, which is a requirement. I'll paint it up and figure out how to mount it.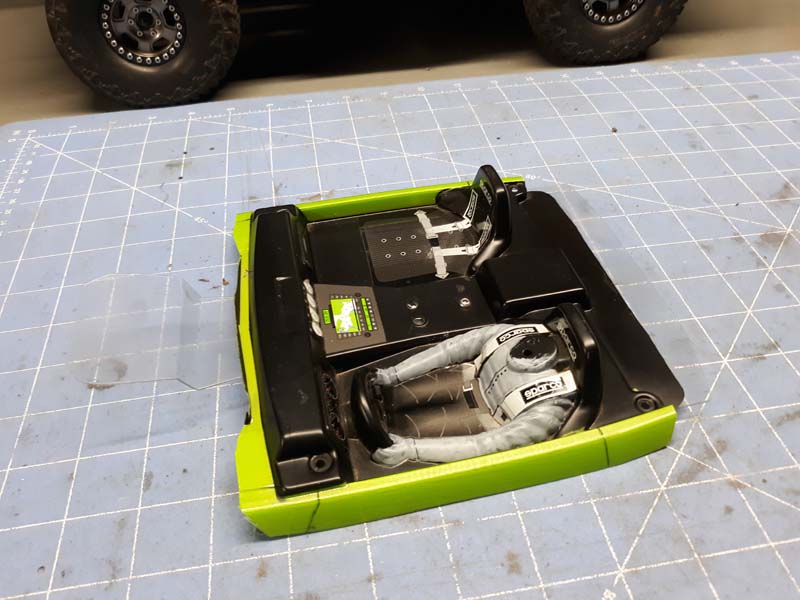 Took it out to test a bit... I spent forever getting this truck tuned and it's already spot on, even with the body change. Only change I made was to lean the rear shocks in 2 holes for a little more progressive action, and higher tuck. Even with the weight of the cage out back, it handles great. Balance is good, grip is unreal, and very stable. I think once you add enough weight on the TRX chassis, it just pounds the contact patches and COG into submission. Wasn't much on my test course that challenged it.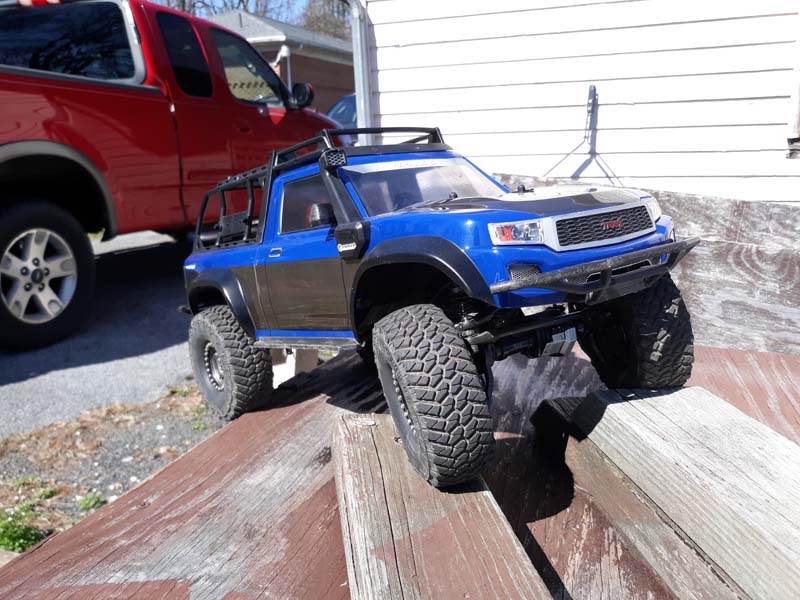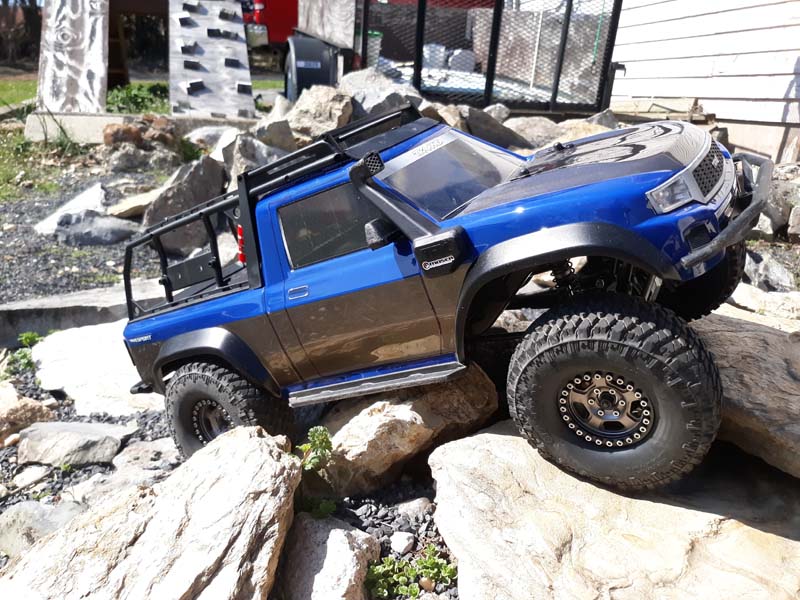 The Gladiators are stuffed with PL dual stage foams and they have great grip. Not sure if I'll leave them or not. Great grip on the rocks, but not sure how they'll pack when it comes to mud and stuff.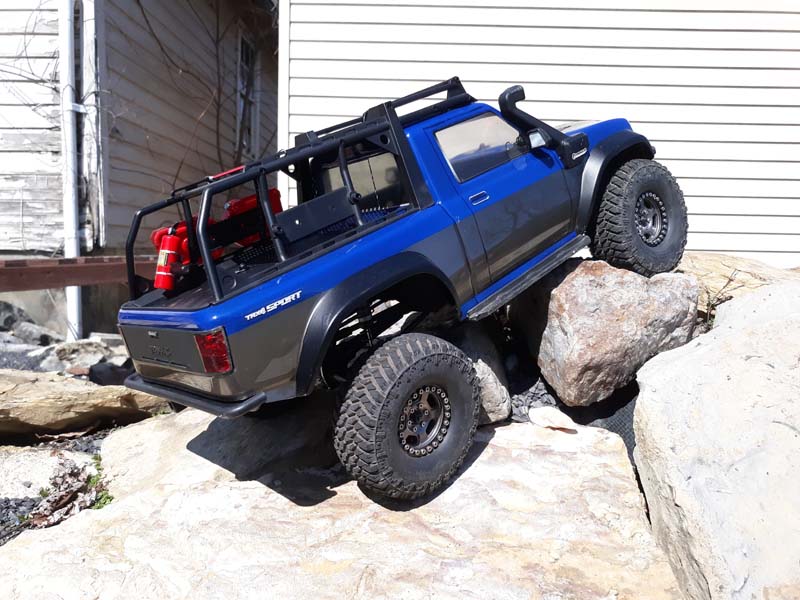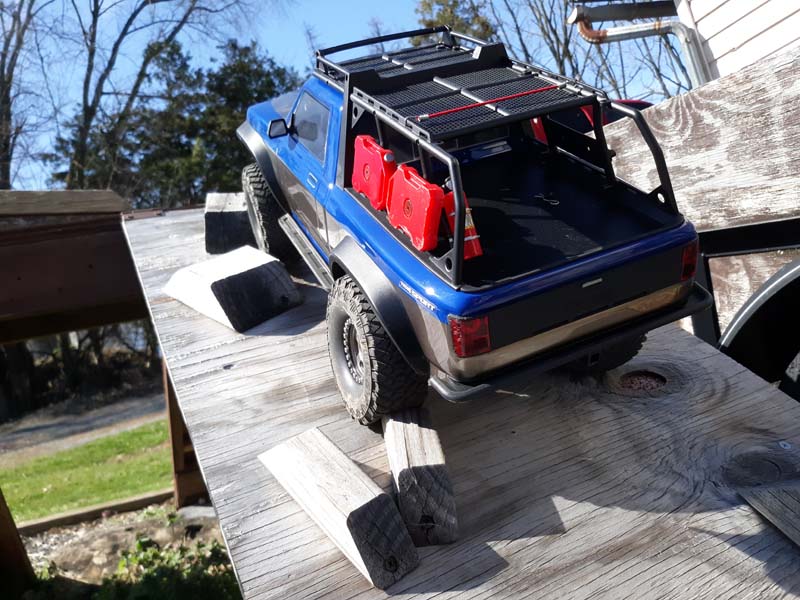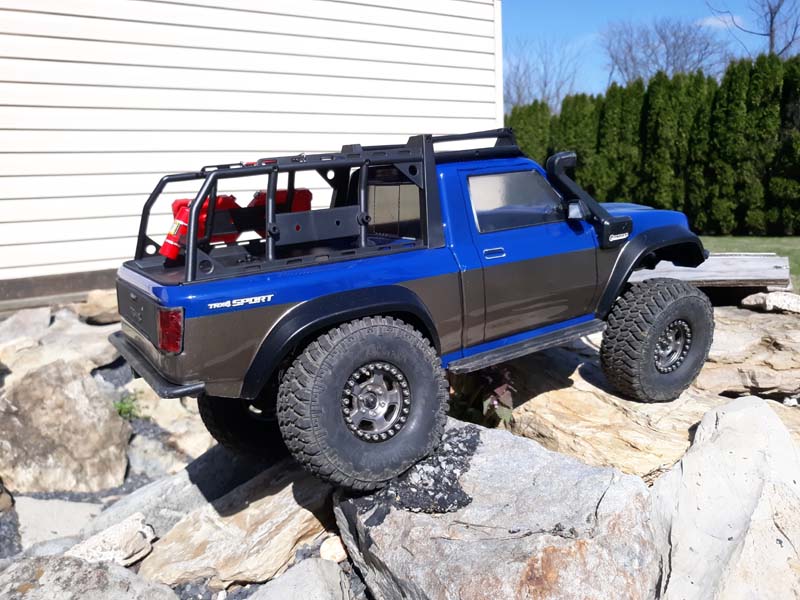 Drives just like an expedition rig. Big, heavy, burly, and lots of flex. I like it! Still a lot of work to do - interior, winch, etc. but it's off to a great start.