Resurrecting this to show off the aluminum chassis: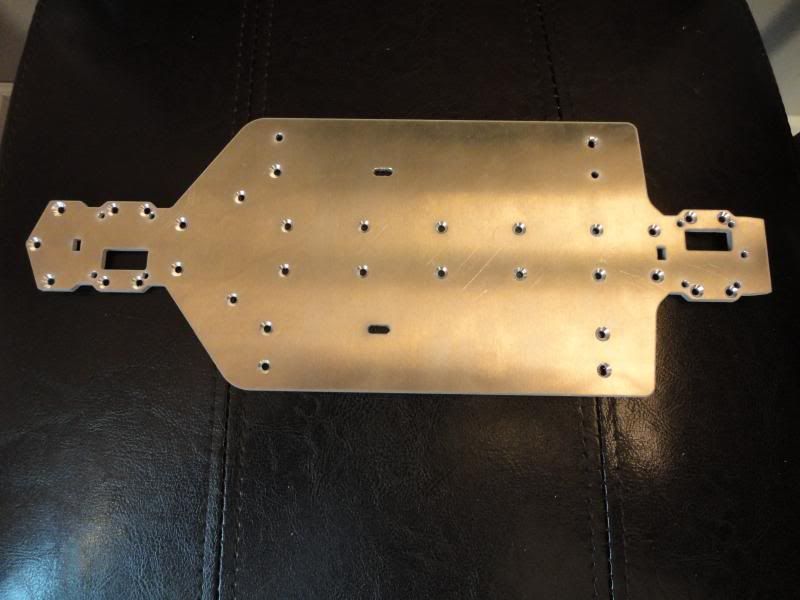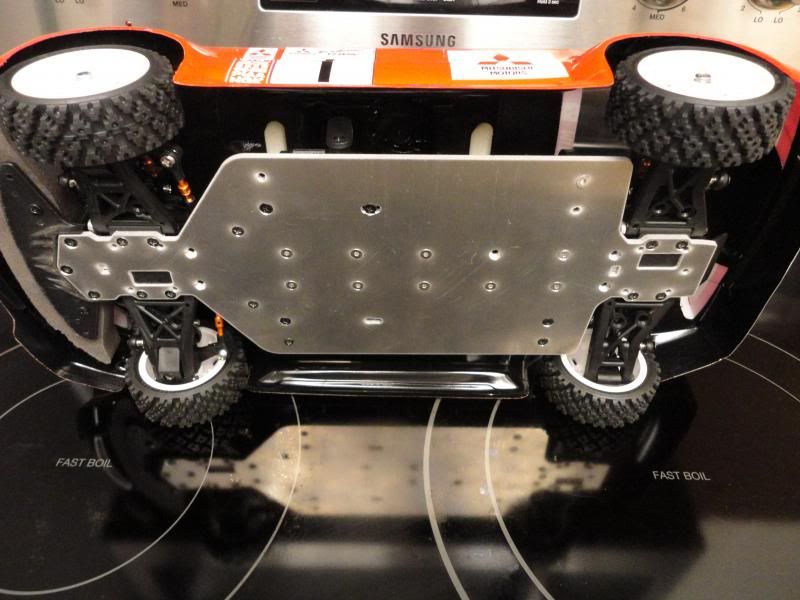 This is the same as the delrin version I had on there before, but much stiffer and more durable.
I will be offering a conversion kit for the HPI RS4 very soon. Production plates will be 2.5mm Waterjet cut Aluminum, and the top (spine) and battery plates will still be 1/8 Laser Cut Delrin.
The conversion kit will include everything needed to convert a Nitro RS4 to electric. (Including the brace spacers and the driveshaft, spur gear, etc.) Look at the previous posts to see what goes into this.
I've got to get suppliers and pricing down before I get the pre-order up, though I expect before the end of the month I will have that together.
This would be an easy conversion from nitro to electric, or for someone to start fresh by buying the drivetrain from eBay, etc.
More soon...