Hello everybody,
been here couple of months reading the threads. Wanted to show you my car. I got it last winter and it was alot of fun running it in the snow. I bought it with the Lancia 037 body since I love that car. I paid like 248$ cnd from the UK. It was on special. Its the older kit with ball differentials and cut out chassis. The new ones come with metal differentials and closed chassis.
Anyways I upgraded pretty much everything lol. I did carbon suspension towers, full aluminum hubs front-back, sway bars, metal differentials. I also swapped the motor for a Castle 4600kv and SW3 esc. Lipo 2S. It is really fast now and blast to run. I got all my spare parts from Nitrorcx.con since they use the same exceed chassis and the prices are 3 times less than rallylegendsrc.com.
Here are some pics of the original body in the snow. Really took a beating and cracked in several places. I repaired with shoogoo and fiberglass tape so I keep that body for bashing around. Lexan doesn't like sub zero temperatures lol.
I studded my tires to have more grip since the big parking lot where I work was really icy. very good traction after that. My coworkers were sliding all over the place with their buggies lol.
You can also see the chassis lid cover in this pic. This is a must if you run in snow or dirt. keeps the chassis clean inside.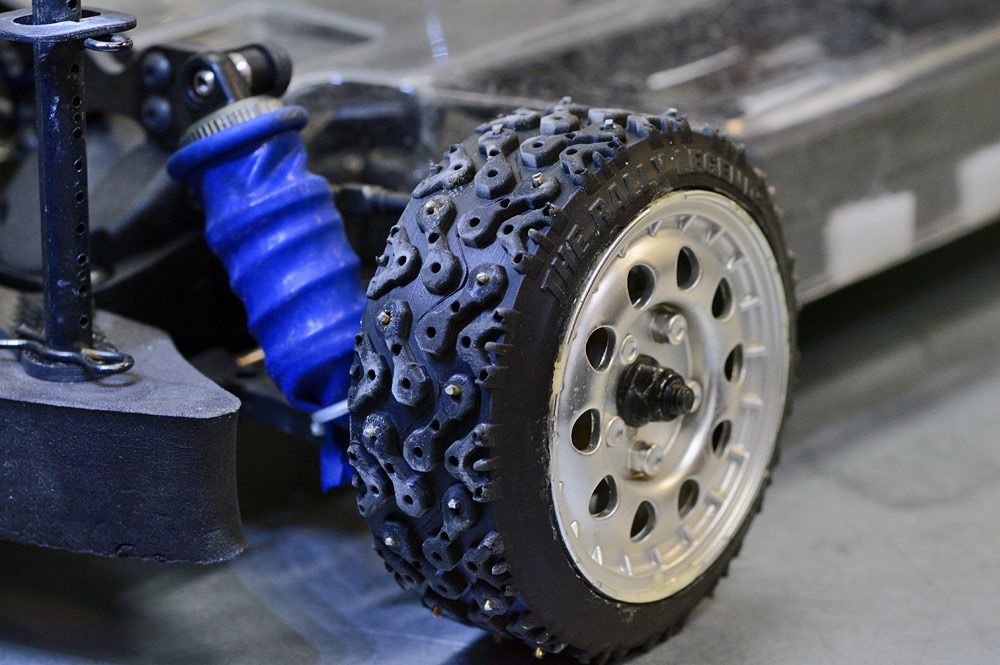 The studs are a bit longer than that usually. I made the mistake to run on asphalt a little bit and it used up the studs very fast.