ok i just got my bruiser shackle kit to install on my build. i have seen all the pics in other threads and i know where to put some of the parts but im a little confused.
here is the parts i got in the kit:
pic#1
i understand where these go its a no brainer.
pic#2
as for this and the next i dont know if i use these for the front leaf hanger? the holes are different but they are the same size.
pic#3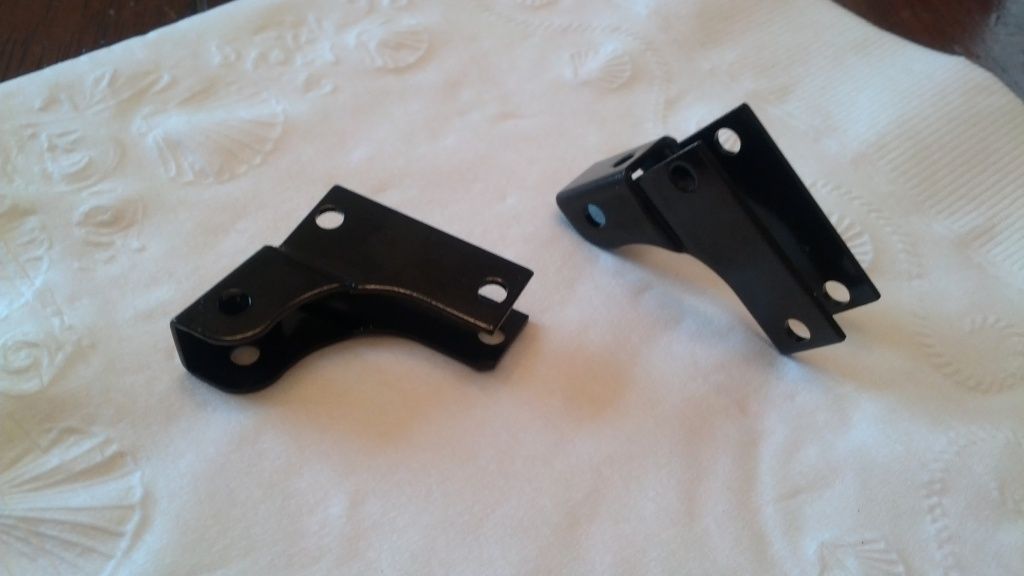 i also got 4pcs of one then 2pcs of the one with the different hole alignment.
pic#4
these are the last parts of the kit.
im looking for what are people using for the front of the leaf on the front and rear of the truck out of the pics above? i know pic#1is used for the rear of the leafs so what one os for the front?
bob