Since you mention roll-bars, Nate... I'll go ahead and update this one now. As far as the 4 cab mounting set-screws go, I think I've got mine at the right length. If necessary, I'll use some shrink-tubing around them to protect the holes from getting wallowed out by the threads. As of now it's a pretty good fit. Even if the orig button-heads are the best solution, I don't want to have to keep track of a hex-driver and 4 screws every time I need to install or remove this body. I'll definitely keep an eye on things though.
Anyway... I wanted to get her dirty immediately after this last set of mods but didn't have the chance this week. Hopefully over the weekend! Below is what was done most recently on the DeMarlinized TF2.
> 3Brothers RC 3S servo connector
> RC4WD steel roll-bar for TF2
> XT60 connector to replace Tamiya
> HH shv500 v2 servo
> Vanquish Velcro battery straps
> Generic Chinese headlights & taillights
> Associated 3" extension
> Side body-pin modification
> RC4WD 1.55 Mud Slinger tires
> RC4WD 1.55 steel D-hole bead-lock wheels
I replaced the servo, the battery connector, and added the 'jst servo lead to 3S balance lead adapter' at the same time. The shv500v2 fits like a glove in the TF2 with no modding of anything. Going to keep using the original alum 25t arm. The servo's wires ( 4 total incl the jst) looked a little unkempt running down the frame rail and was running dangerously close to the spur gear so I went ahead and used a couple real-world cable clamps and a length of conduit to get it all cleaned up and out of harms way. I think it looks much nicer and more scale now without all the exposed wires.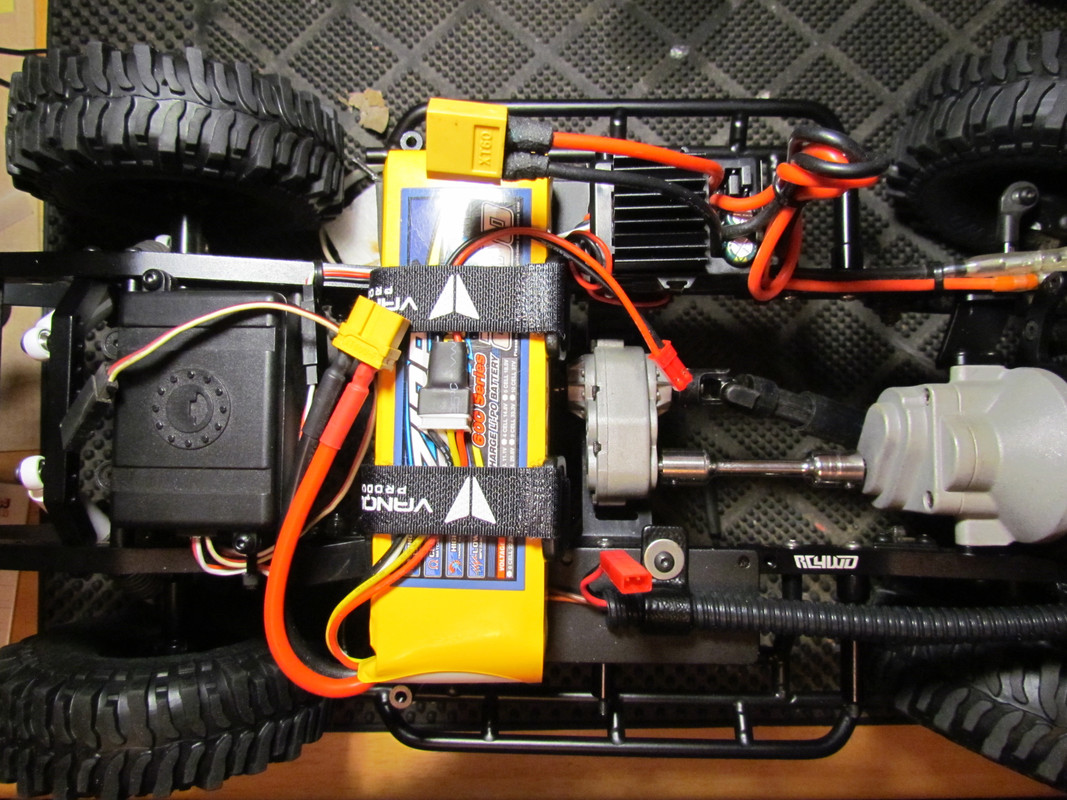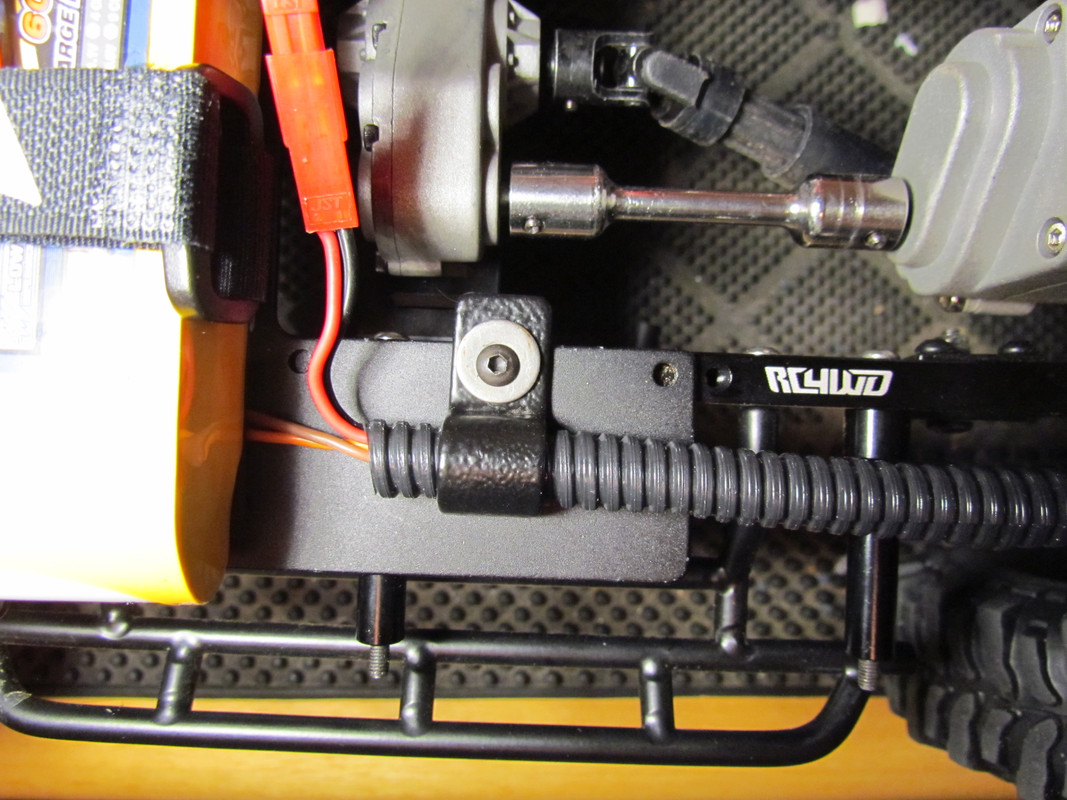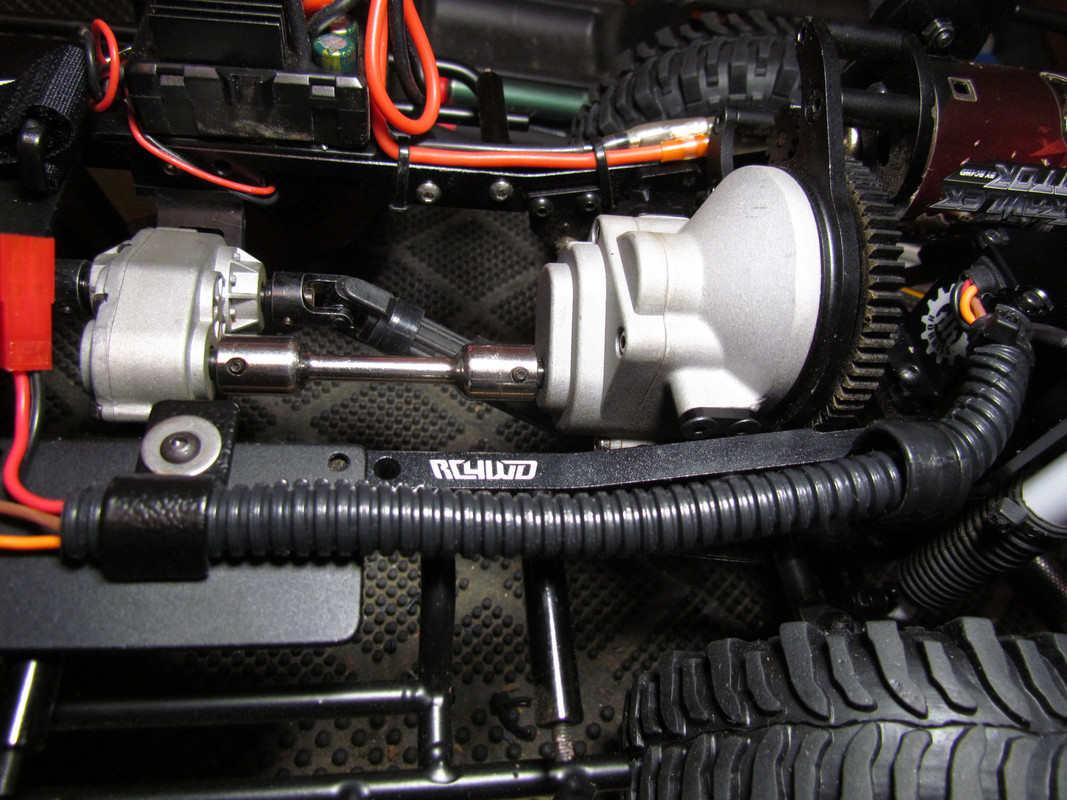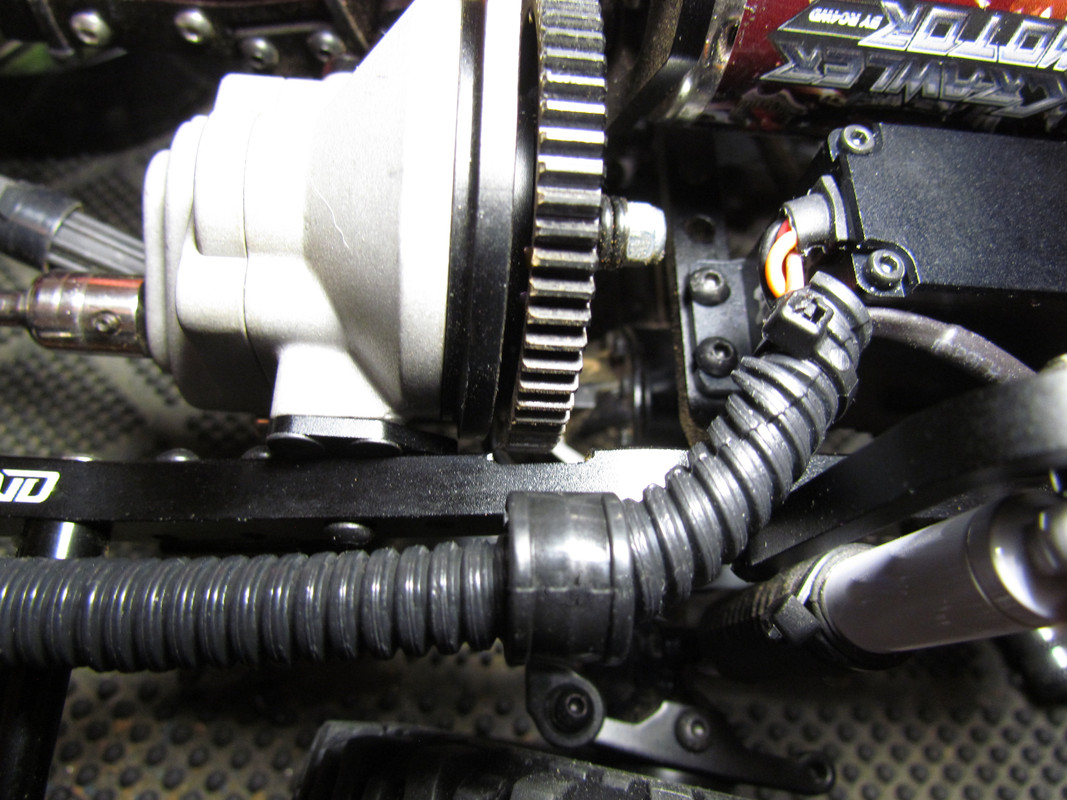 I also wired in some lights while I was at it. These are cheapo generic LEDs. Illumination of the taillights looks great. The headlights look fairly cold/ blue but they'll work for now. I've got them run into the receiver channel via an Associated 3" extension. Had to ream bigger openings in the brackets that hold the taillights in place but pretty straightforward otherwise. Real happy to have some lighting for those early evening trail runs now!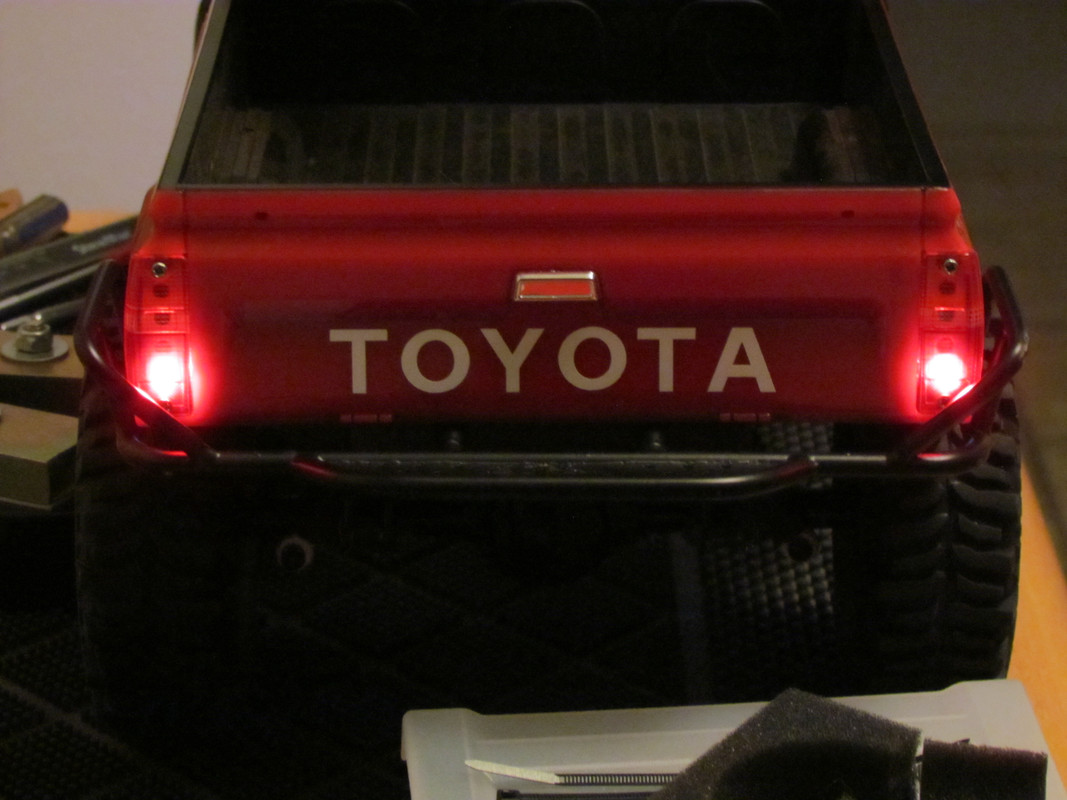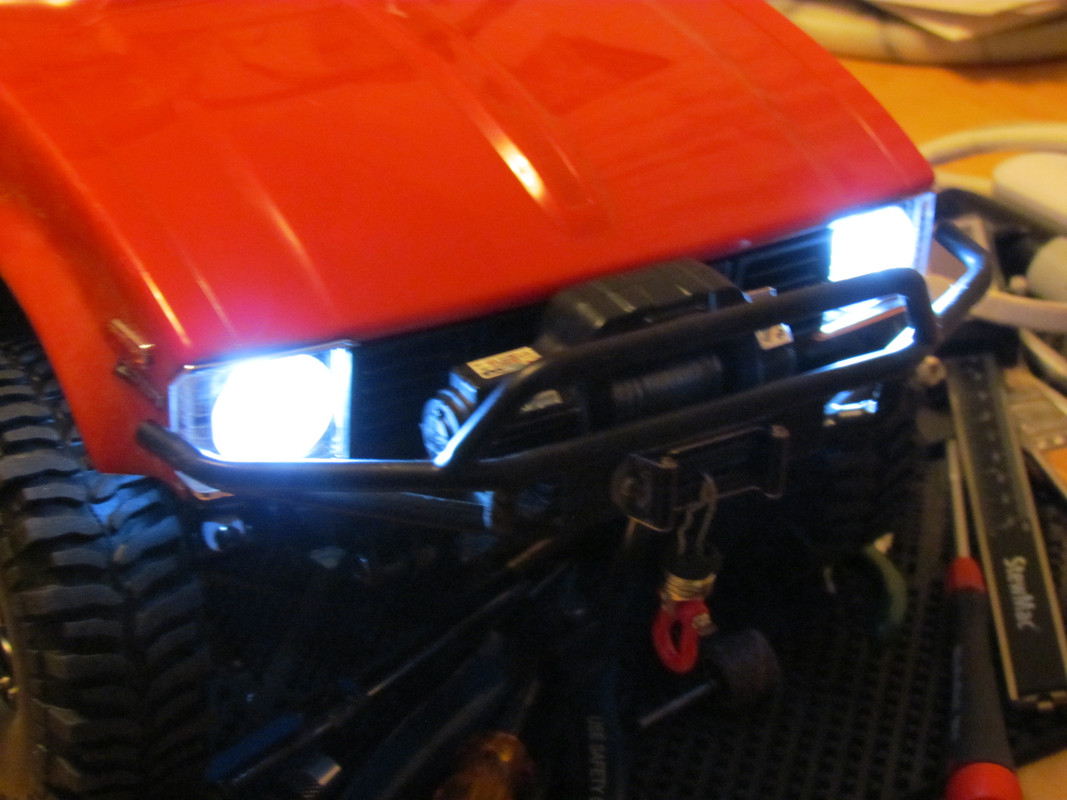 I went ahead and cut about 3.5mm off of each one of the four side [body] mounting posts. This seems to do the trick. I won't know for sure until I'm trying to pull the body on and off in a more natural setting. But eliminating a total of 7mm ( side to side) is allowing the body to go on much more quickly and easily without having to wrestle and excessively bend/ twist it. I will likely still use 2 body clips on the posts in the bed but I think I'm well on my way to much easier body install & removal.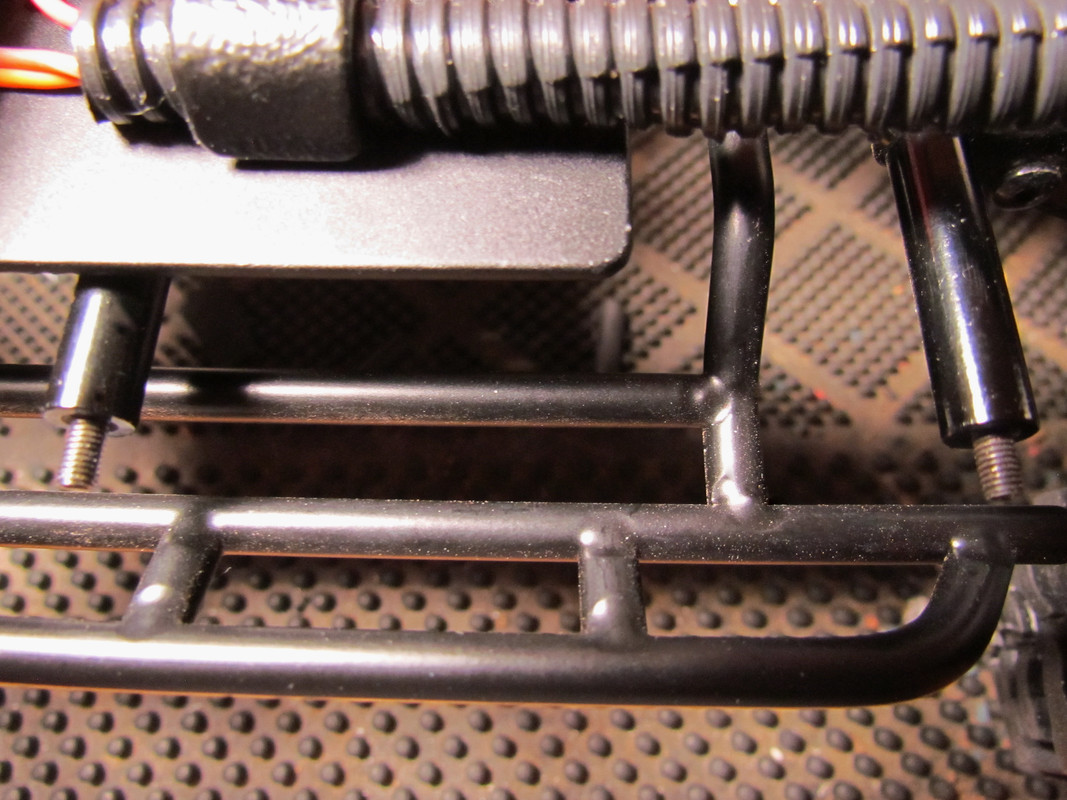 Long story short... Not going to run the white 1.55 Landies on this truck. Instead I decided to wrap the Mud Slinger tires around some black 1.55 SSD steel D-hole bead-locks. I don't normally like black wheels on a lot of vehicles but I'm really happy with them on this particular truck... probably due to all of the black already present. The black and red "theme" is a good look for this rig imo. I've never run 1.55 Mud Slingers so I'm excited to see how the DeMarlinized TF2 does time out... especially with the new Mud Slingers, Zippy 3S 2700mAh, and shv500v2. Hoping for good results!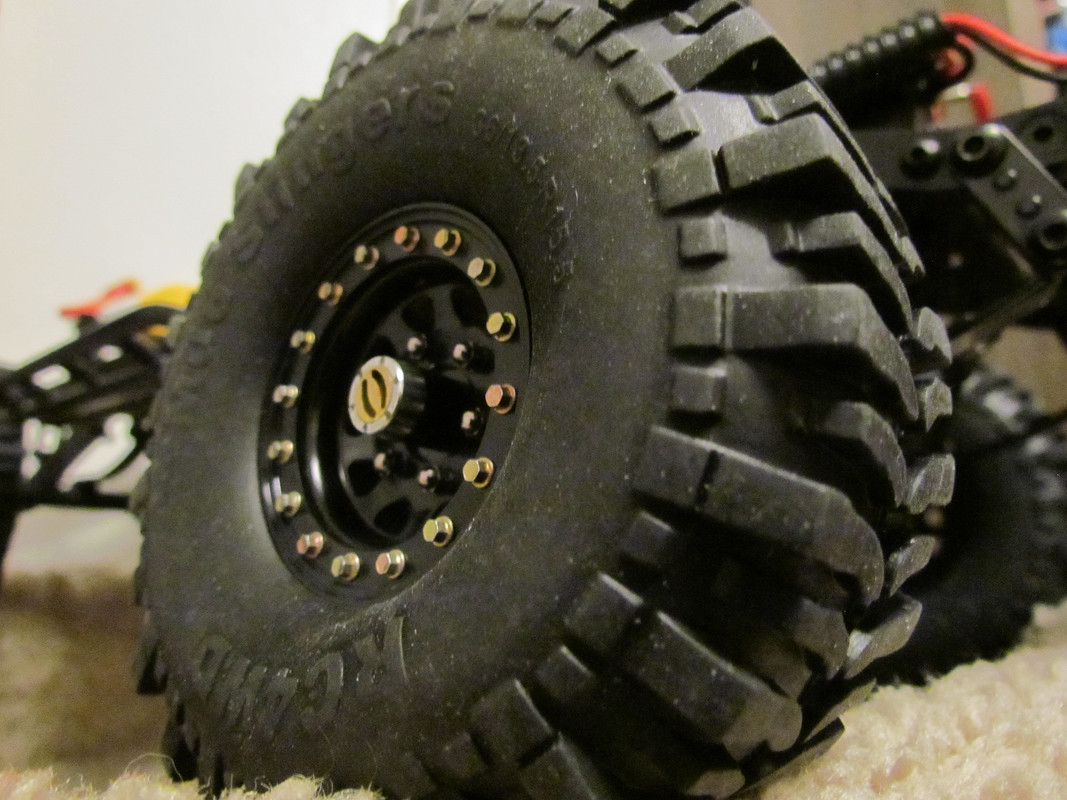 Uugh... I hosed myself on the roll-bar. Lost $90 in the process! Live and learn. Anyway... Originally I had wanted to use some RC4WD KC Daylighters but forget that! Absolutely ridiculous trying to assemble these fragile little things and they look like they'd get destroyed in a rollover. I didn't mind scrapping the idea of the external lights for now but without them, the roll-bar wasn't going to look right. Anyway... picked up a new roll-bar... much cheaper, more simple, and lighter... plus the small diameter tube looks better suited to the look of the bumpers & sliders already installed.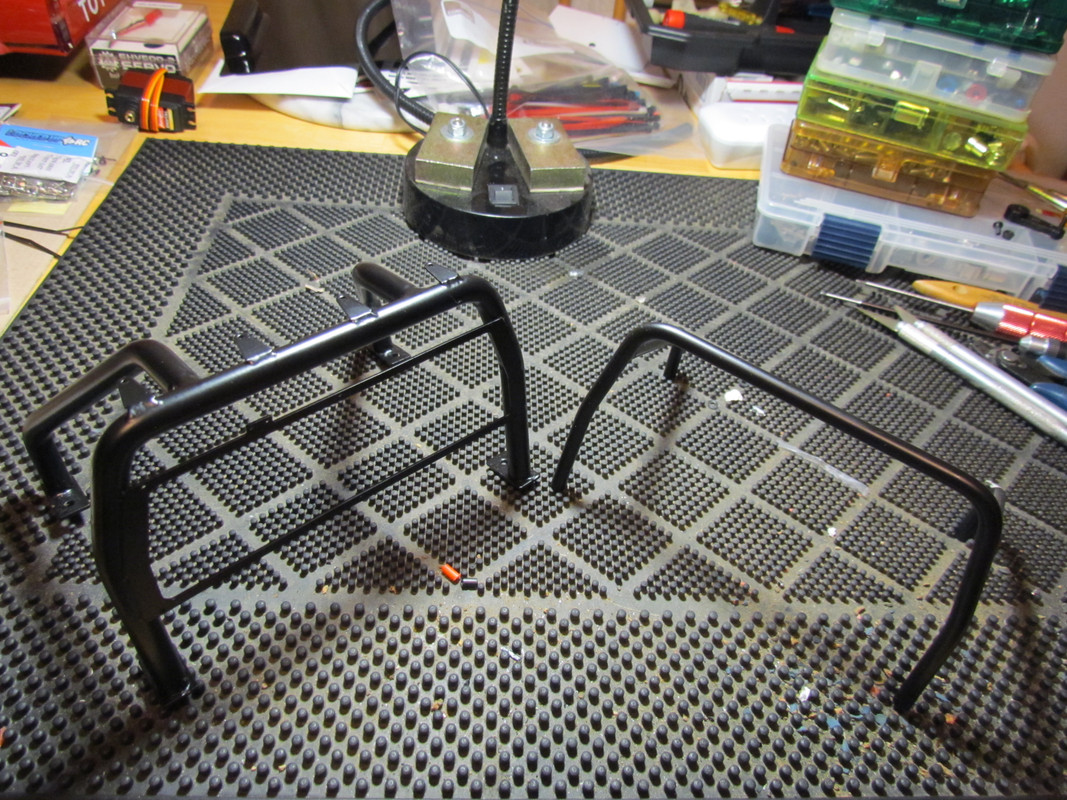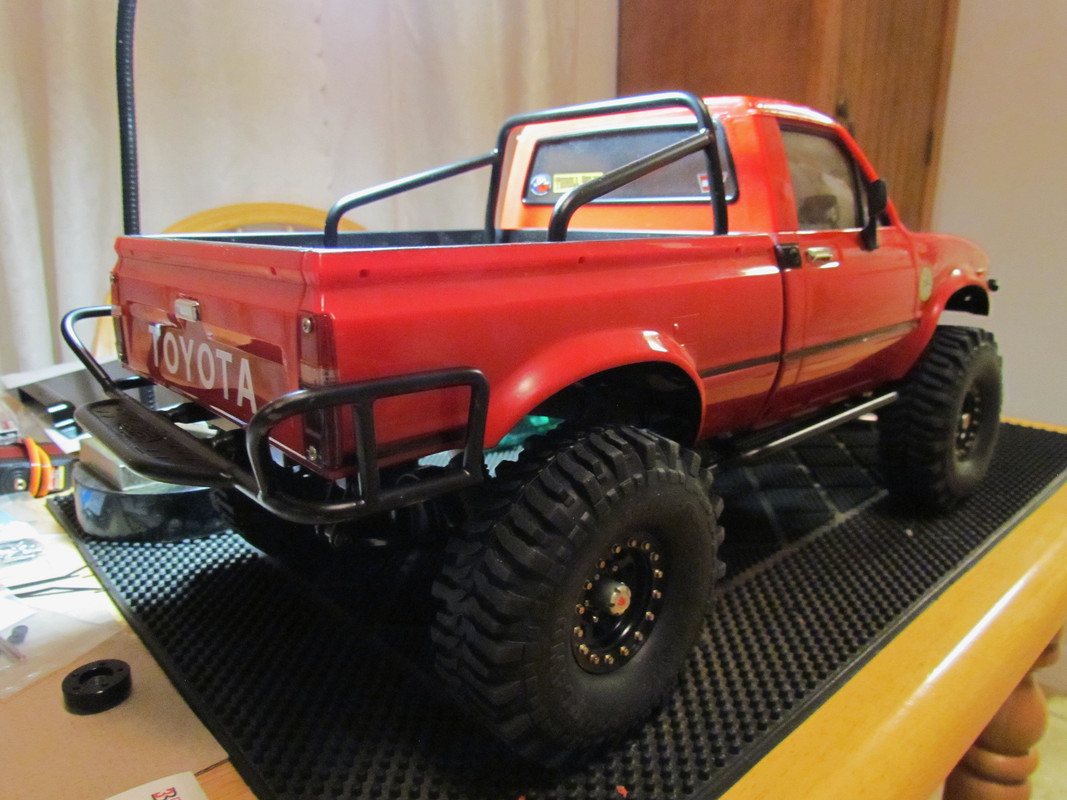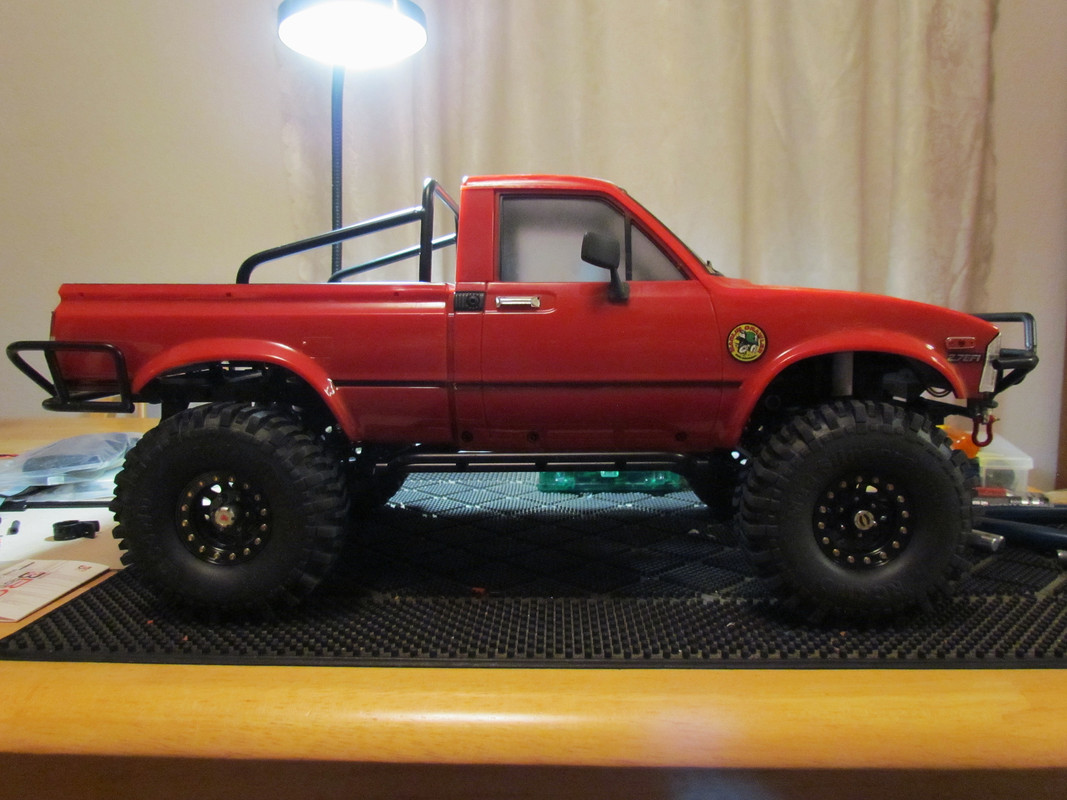 So that's it for now. Time to hit the trails!