Thanks! I like the color too, it came out pretty decent.
Got the electronics installed...nothing fancy. 1080 and a Brood 10t 550 5 slot.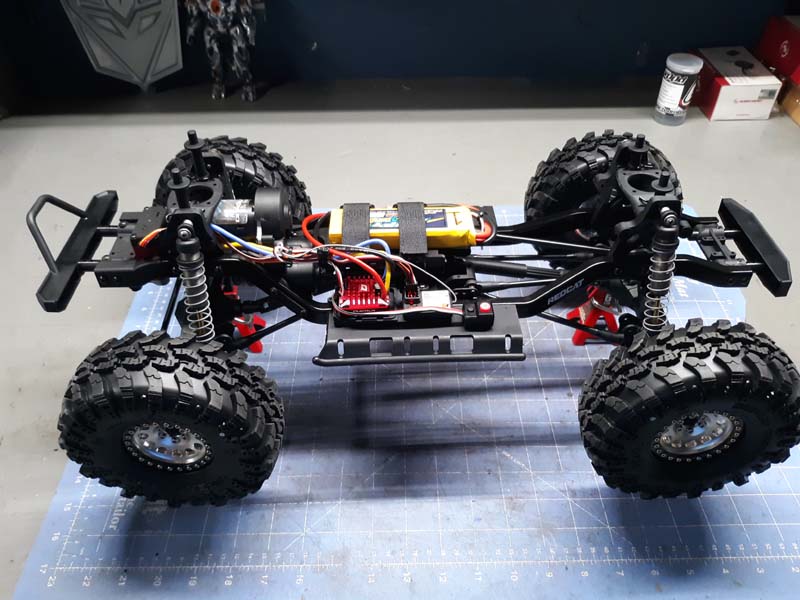 Trimmed the battery tray and it works fine for my smaller 2200 packs. Do think it sits a little high though.. I found an 8t pinion in my stash and it fit in no problem.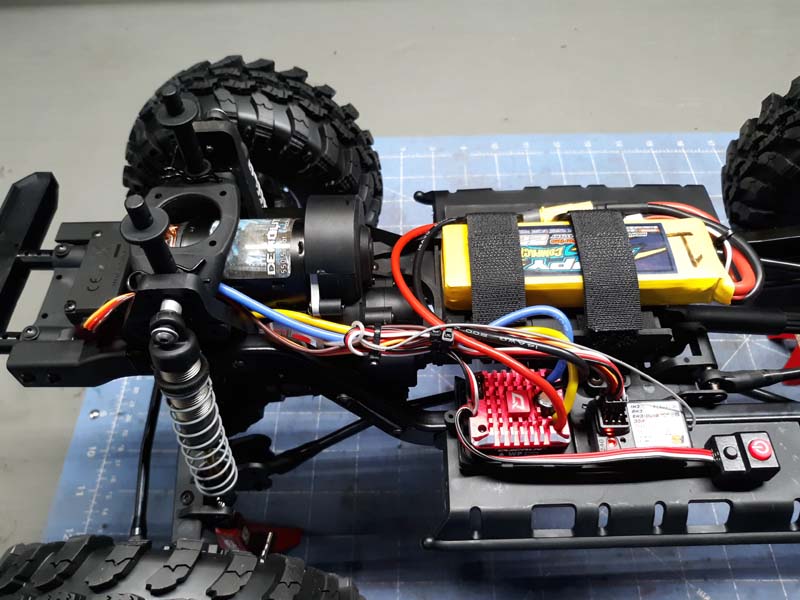 Test drive time! Only took it out in the backyard for a bit... it's got a lot of potential. It's like a Deadbolt on steroids! Ran very quiet and smooth, the t-case gears felt notchy on the bench but seemed to spin very smooth.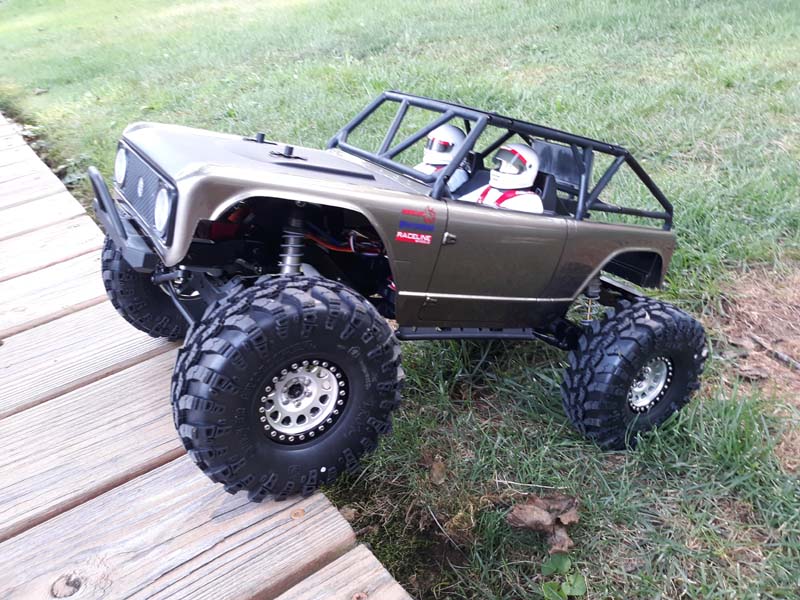 Seemed to sidehill decently well and felt pretty stable front to back - it's in the ballpark certainly and good enough for a full trail run. The only issue is the steering. Wow, either I'm spoiled or it's just that bad. CR01 territory. Yikes!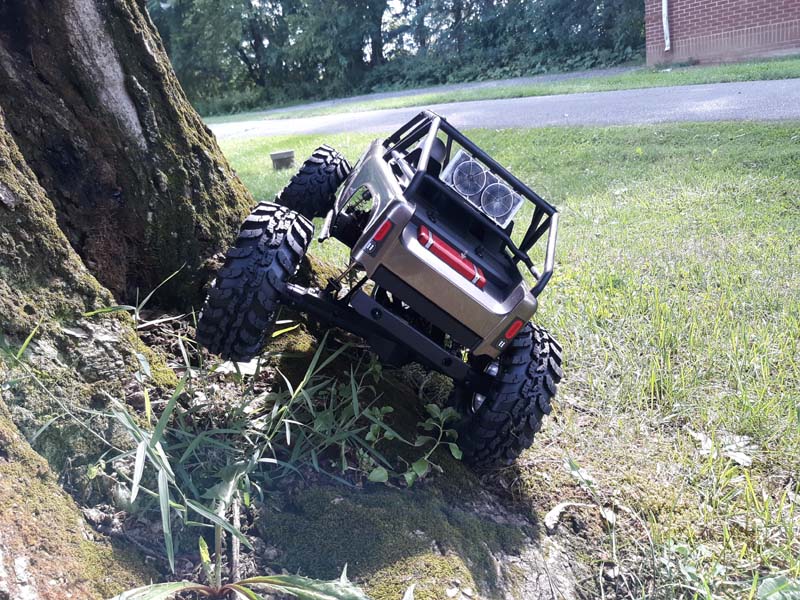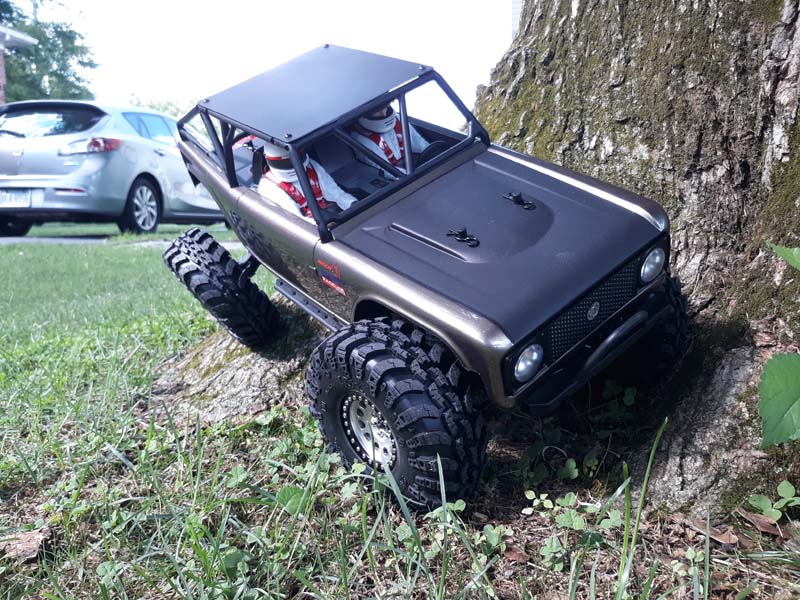 Came in and immediately started messing with it. Kids are have some friends over, so dad's hiding in the basement.

First thing I did was push the rear bumper all the way in...tucks up perfect to the body.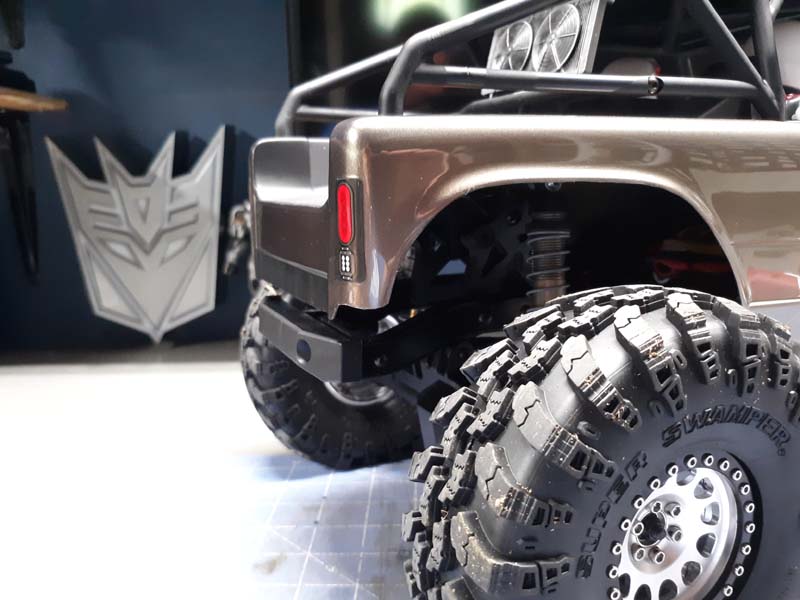 Speaking of, I thought the body sat a little high on the chassis. Rear posts are already in the lowest hole so I lined them up with the shock towers, drilled some new holes and now it's as low as it can go without some serious trimming. It'll need some holes for the shock towers before it can go any lower.
Before: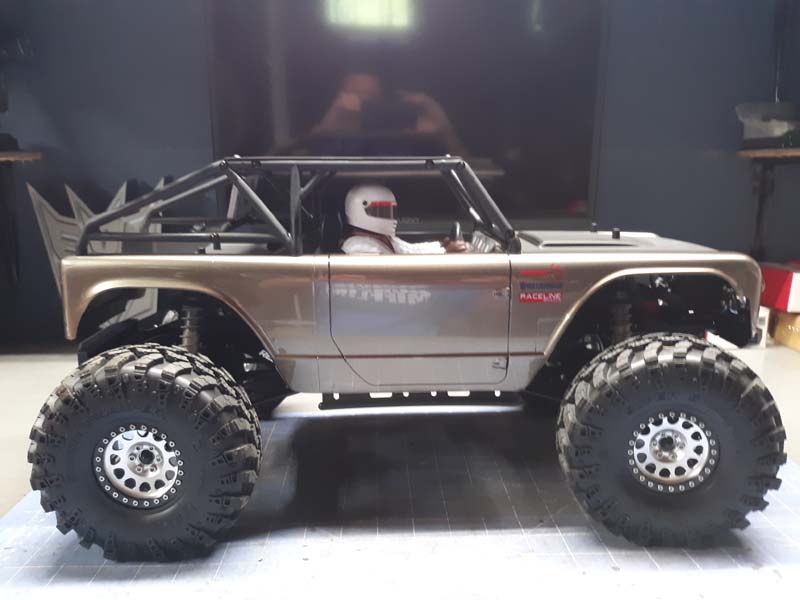 During: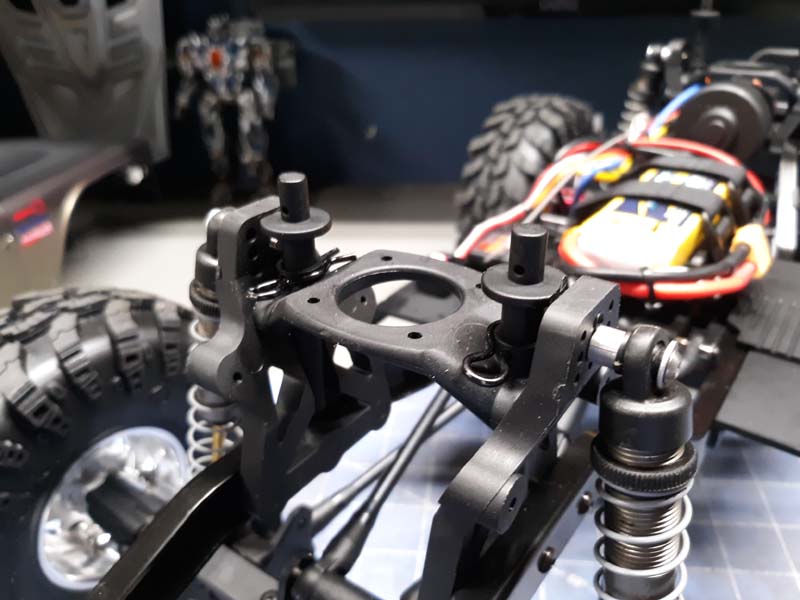 After: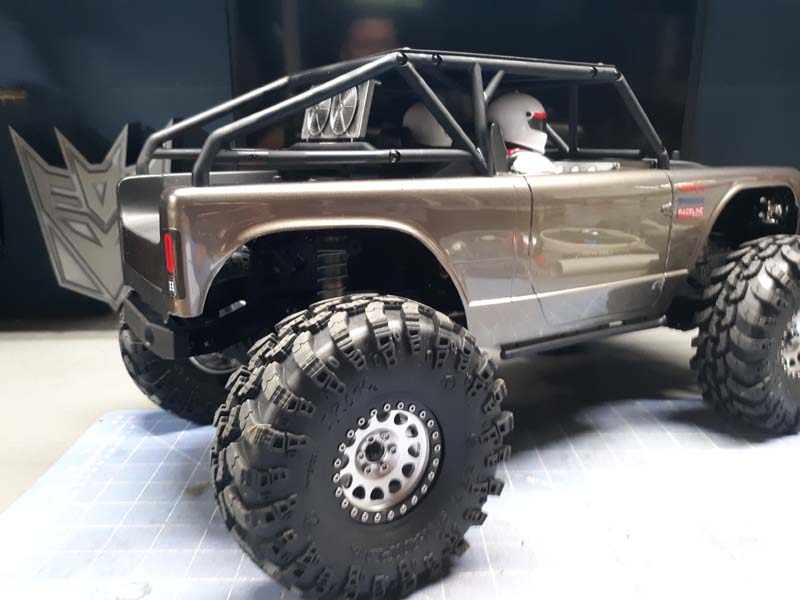 I had to do something with the steering...since the front C-hubs are held on with 5 screws, had no problem filing down the front a little bit where the knuckles hit and then countersinking the screw. Plenty of meat there... It helped get a few degrees but not a ton. Really, it's going to need some custom knuckles before you get a lot more out of it.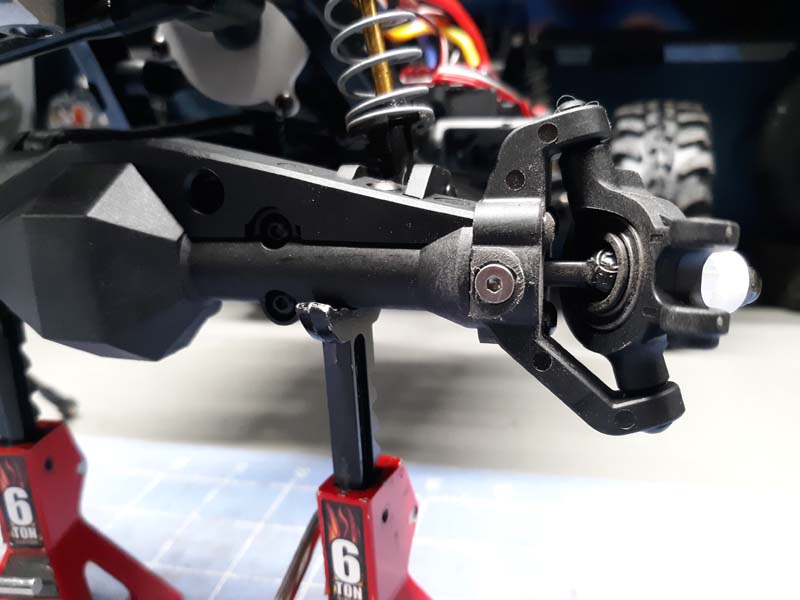 Also I moved the upper link back a hole to rotate the axle for a bit more caster. Not happy with the pinion angle per-se, but it should be ok.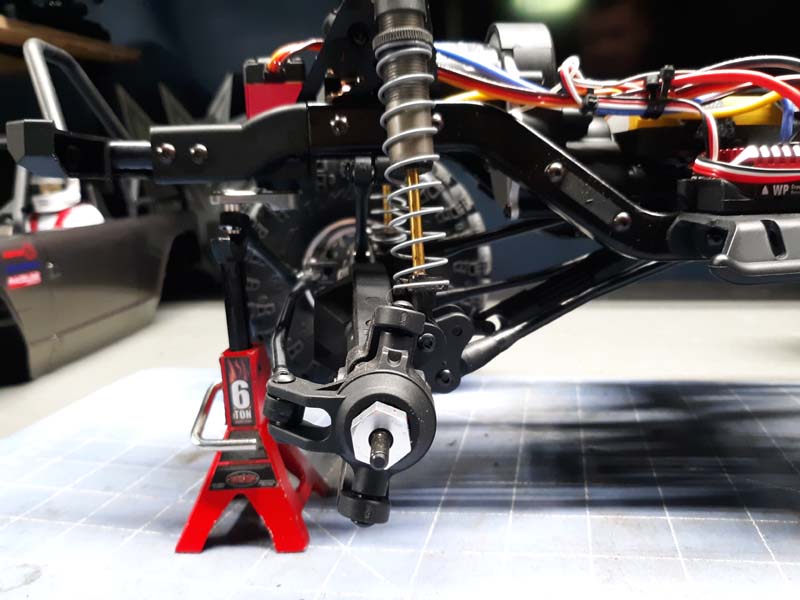 Thinking forward... AR60 axles are the same width, and with OD gears the same ratio. Hmmm...far better steering...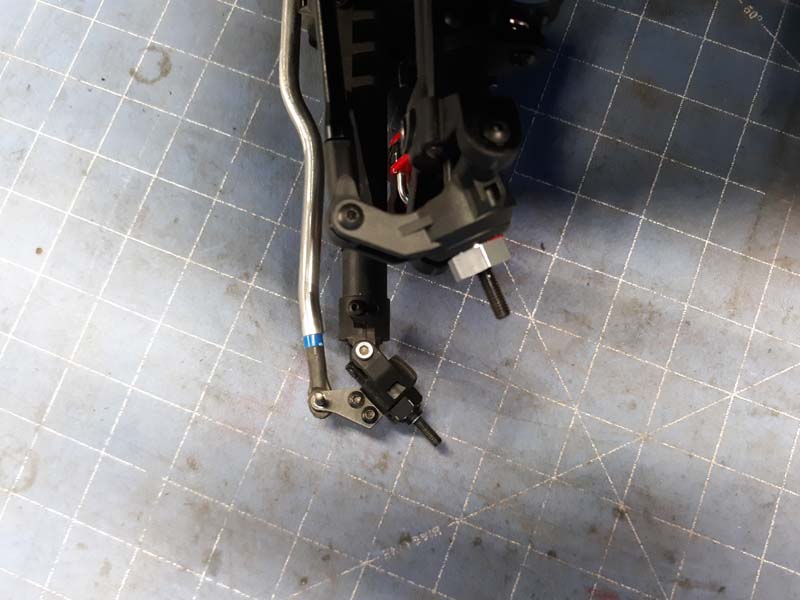 Future conversion... but I'll run it at least once with the stock axles to see how it does.