After being out of the hobby for 3 years or so I decide it was time for another build.
I decided to build my own pimp cane chassis on a no budget build.
This is what i came up with:
Custom 17 inch pimp cane back bone. (17inch wheel base)
Clod gear cases shaved with stock gearing and rcp diff locker
Modified hot racing axle tubes and knuckles
Thunder tech racing Cvd's front and rear
Yeah racing rubber shielded ball bearing kit
Custom made steering links with revo rod ends
Custom wheel adapters bought off of a member on here
Rc4wd cyclone 40 series bead lock wheels with lead stick on weights
Rc4wd X-lock 40 series tires stock foams in the rears and cotton balls in the fronts
Castles sidewinder3 escs (2)
Castles bec
Holmes hobbies crawlemaster 3014 motors (2)
RcGuy clear plastic gear covers
RcGuy adjustable motor plate adapters
Hitec-7950th servos (2)
Aluminum servo horns (2)
Aluminum adjustable servo mounts (2)
Losi 7.4v 3300mAh 2cell lipo battery
Spektrum dx6i radio with converted sticks
Spektrum ar6210 receiver
deans plugs
Castle creation 5mm bullet connectors
Rc4wd 32 pitch 6 tooth pinion gears (2)
Proline body
Here are a few pictures and two short videos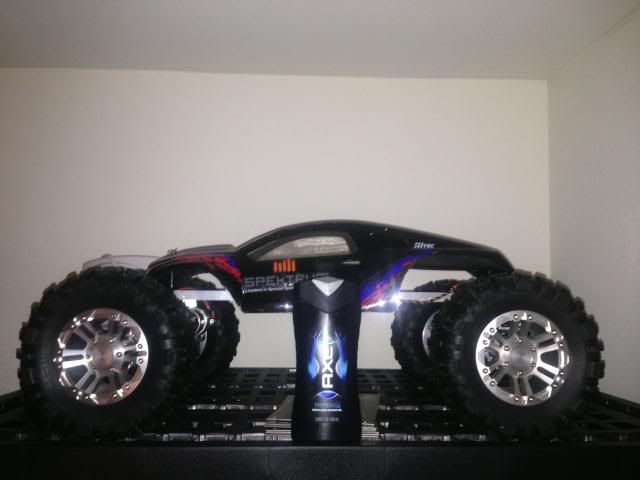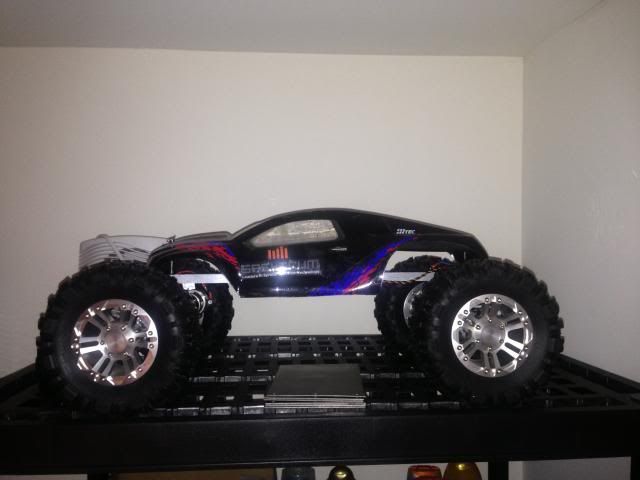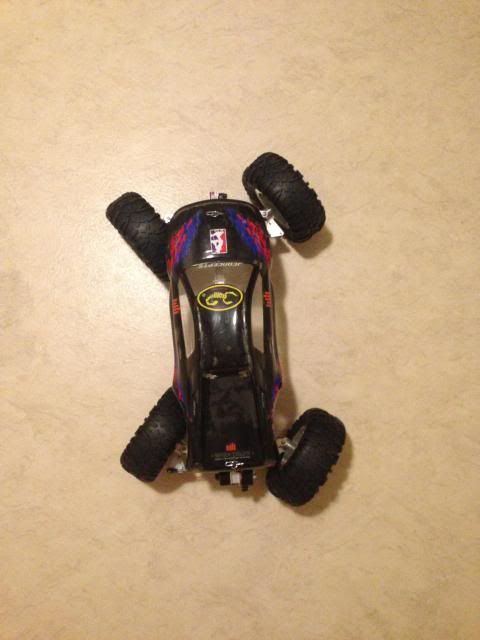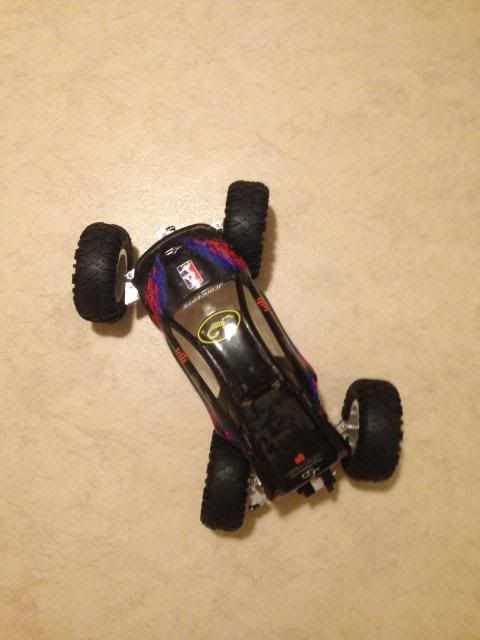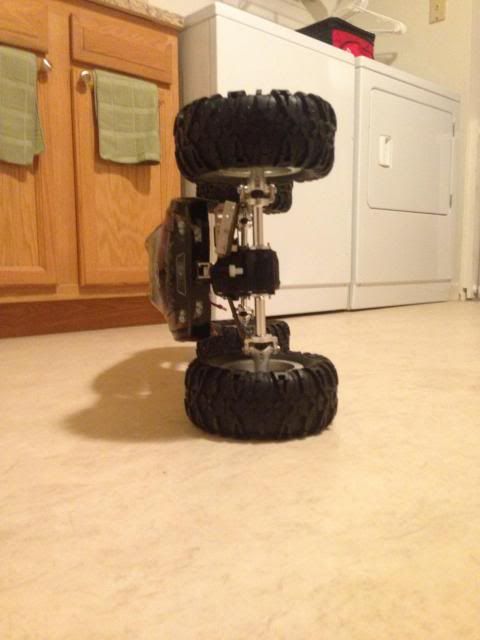 IMG_0514.mp4 Video by dickie691986 | Photobucket
IMG_0633.mp4 Video by dickie691986 | Photobucket
I usually do a build thread but this time I just didnt feel like it because of how long it took to build. My next build (2.2) that I do I will do a build thread for. Please feel free to ask any questions you may have about the build or for any other pictures you would like to see.