So I thought I would post up my budget Clodbuster crawler for fun and maybe get some reviews and/or critiques. I recently got back into the hobby and got me a Stampede 4x4 VXL (which I frigging love) and decided to drag my clod out of hibernation. lacking the parts to put it back to stock I decided to make it a crawler as cheaply as I could. Using the stock chassis and axles I went from there.
Heres the 4 link I slapped together using T-maxx turnbuckles (25 bucks)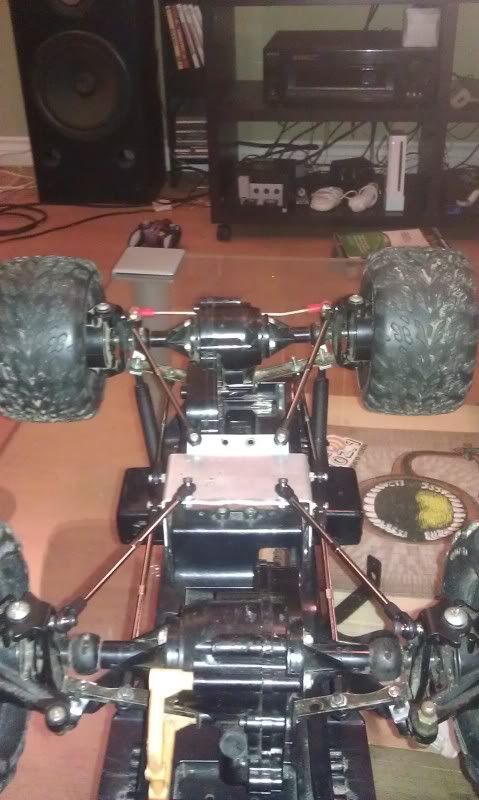 Add some HPI Savage shocks (20 bucks)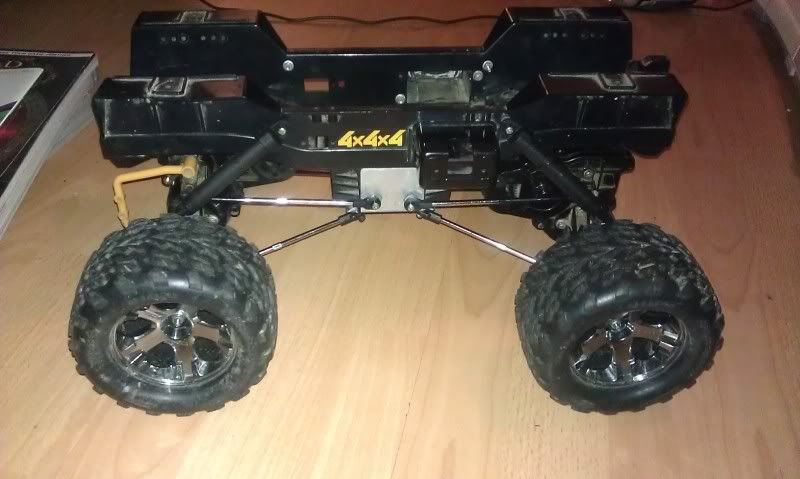 And voila, articulation!!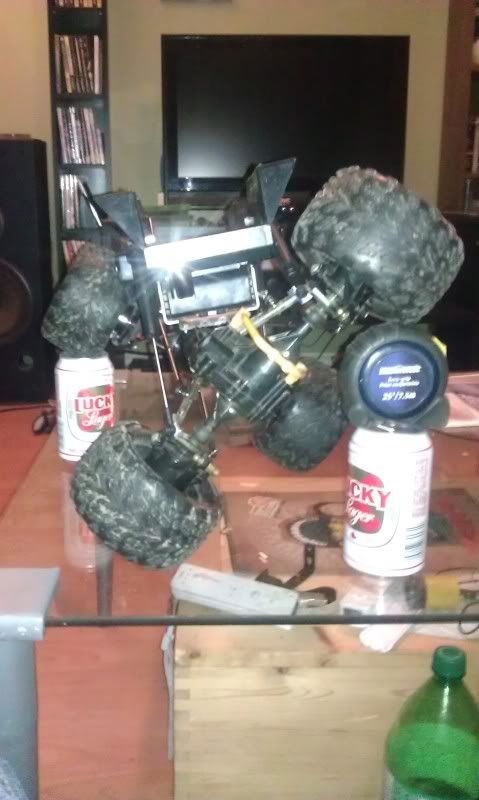 Throw on my stampede body, some losi comp claws (40 bucks) and axial spring (12 bucks) and you get this.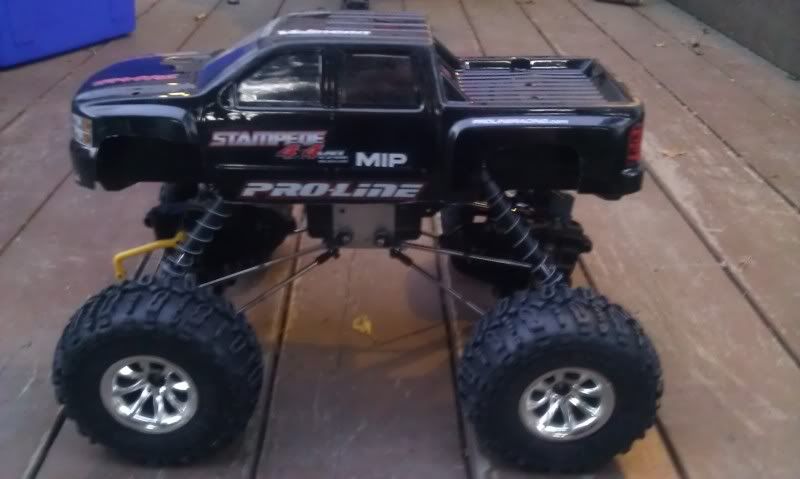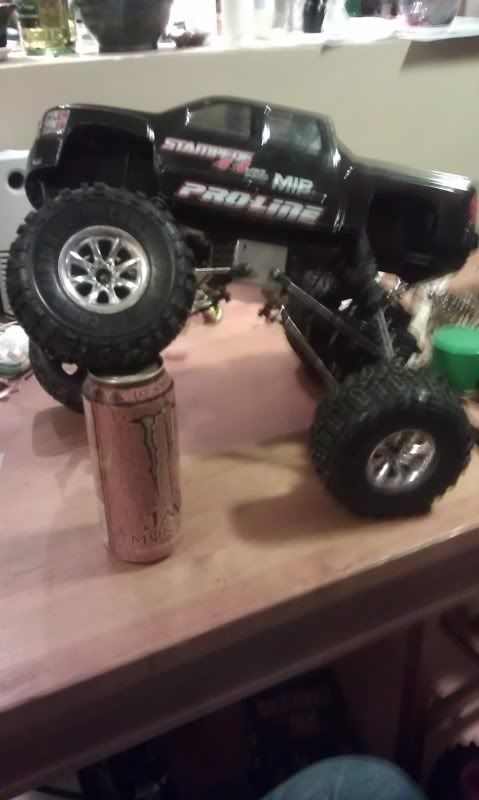 Also a pair of hot glue lockers and crusty old silver can motors and all this thing needs is an ESC and some battery mounts. Not to shabby for around a hundred dollars. (if you had a clod to start with that is.) Motors, steering and electronics to be installed soon. (already made some brackets for the steering servos and a tray for the ESC)
Feel free to post any tips, tricks or advice for this old beater