Well, with a comp coming up this Sunday, I made some major changes with my 2.2 clod.
Here it sits in its last form:
And here it is now: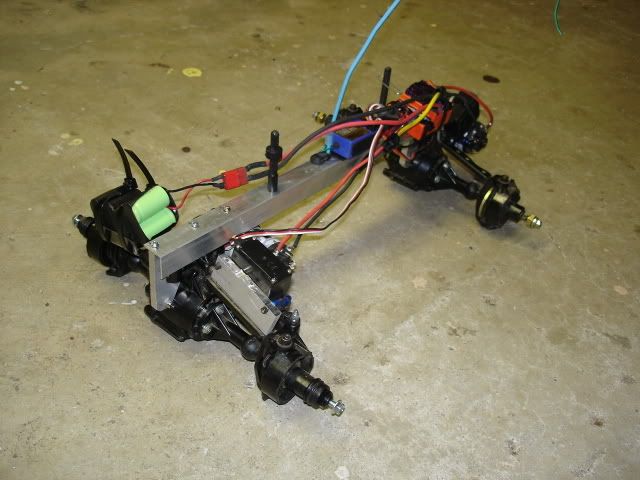 Toyofast inspired front dig:
Changed BTA steering geometry to provide more clearance as well as smoother steering:
Bumped up from 6 to 8 cells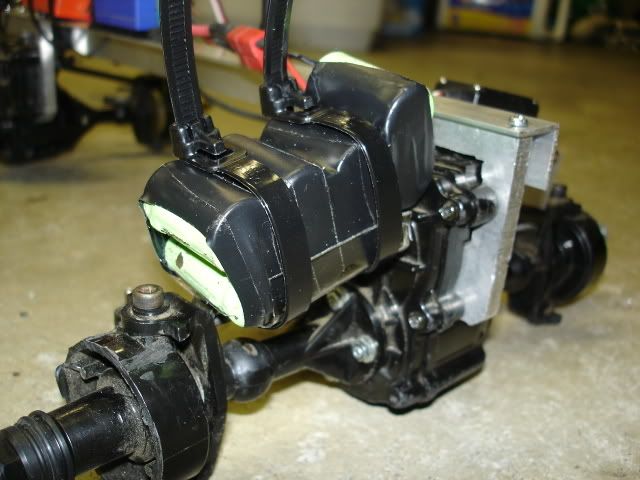 TTR cvd's: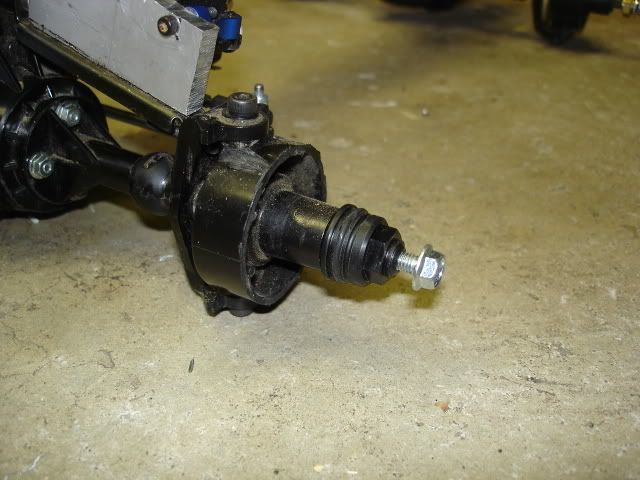 And Imex all-T's on Hot Bodies super nitro wheels: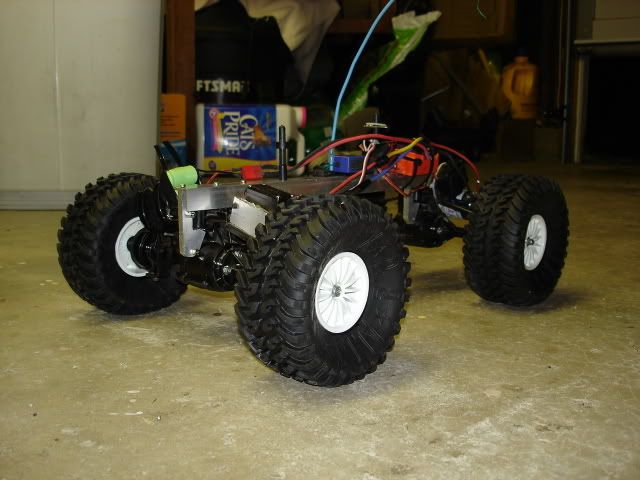 I also reversed the rear axle for better clearance, swapped out the 1/4" C-channel aluminum for 3/4" angle aluminum, and mounted up a better looking body: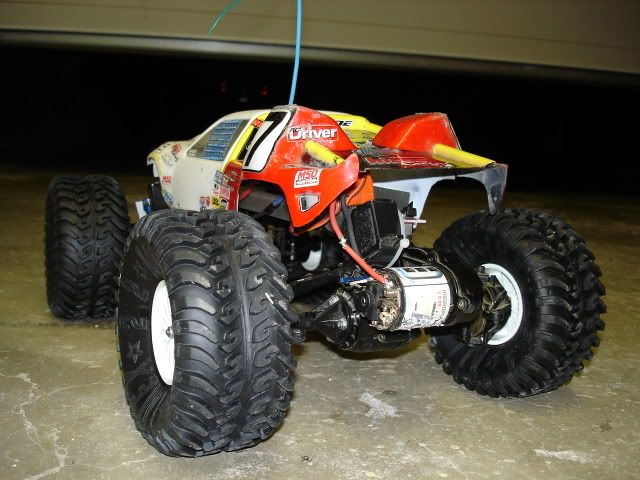 And the obligatory flex shot: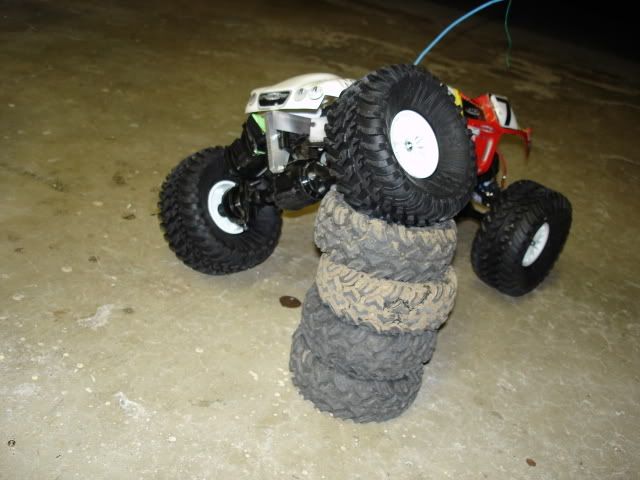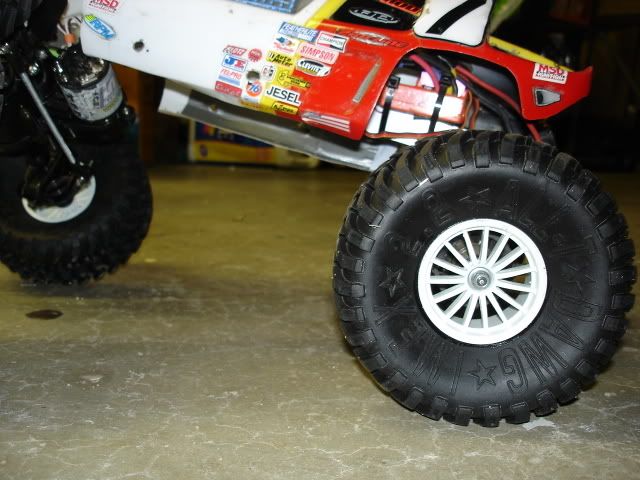 Yes, that is a full set of 2.2 moooobs it's resting on.

That's it for now, but hopefully I'll have 9t pinions before sunday.