Well i thaught i might as well start a thread on it. At the moment its a roller and it has:
* TCS The Stick chassie
* Locked diffs with the solid aluminium gear
* 12mm to 14mm wheel adapters and 3/4" wideners.
* Imex K*Rock crawler Tires
* Imex Buggy Romulin Rims (which i dont like but i can't afford beadlocks)
* Skid plates (i know they kill the clearance but i like them)
* I think the body is off a savage
* Stronger steering links
* I have put 2 MG995 servos in for 4WS
I have a made a battery for it out off 6AA 1.2v 2700Mah battries and it is way smaller than a big 6cell stick pack heres a pic.
Aswel as the battery im trying to mod a TQ3 with the turny bit out of an old traxxas servo. they are normally used in the steering and throttle on the transmitter and they are used to stop a servo over turning. Heres some pics.
Heres the bit from the servo
Heres the strange looking TQ3 but it now has 3 fully preportional channels.
I also have some of the other bits at home:
* Battery
* Transmitter
* 2x 75t integy lathes motors
* 2x motor coolers
* moped ESC
* Bunch of wire
Now all i need is:
* Pinions 9t
* Motor mounts
* Dust gards
* Reciver
The top 3 are comeing from the USA and will take a while to deliver and the reciver is from Honk Kong and will also take a while to deliver.
Heres the pics of the clod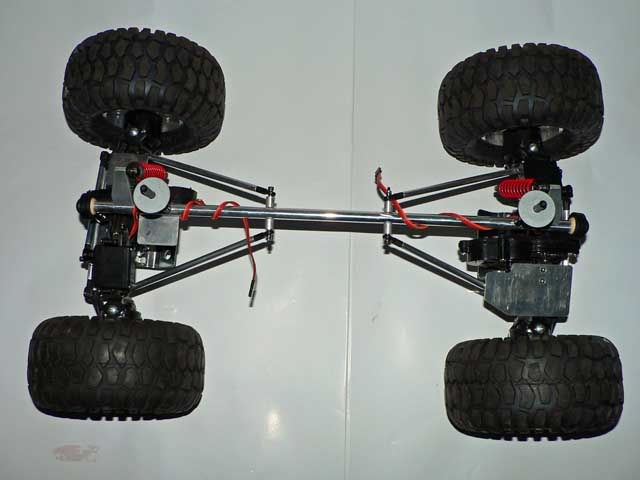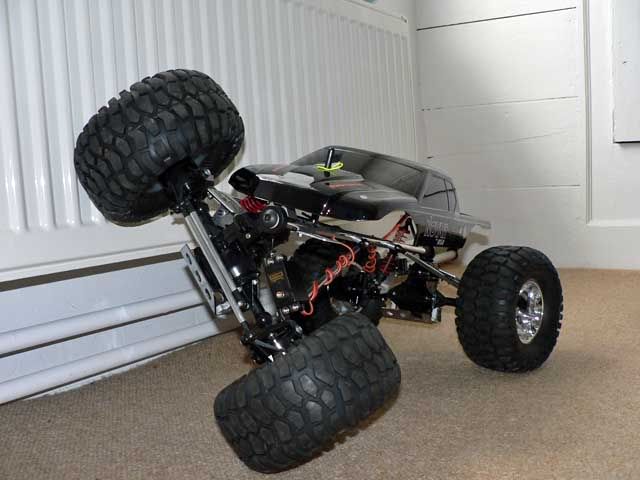 What do you think?
Dan