Nice! What did you use to tint the windows?
I tried *spraying* the windows on my blue body last night and it ruined the white paint on the roof. Not too happy about it.
Here what else I did.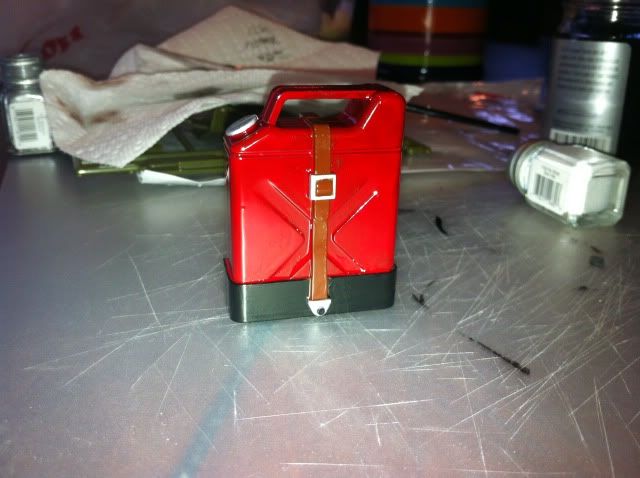 Willy 2 jerry can. This will go on the yellow body.