So I finished it(almost,still need to sleeve the links and fix a spring cup) finally. It's not a bad little rig. I built it as a rock racer, but it can easily be converted to a crawler. I'm looking for something fast so I think i'll sell it now, or preferably trade it for something thats already fast.
The cage is my own handywork.I painted it with charcoal "hammered look" paint and the panels are just cut out of plastic and painted my pimp marbled blue. I didn't lock the front so it would steer better at high speed,I kept it low and went with a droop setup with ATF in the rear.The front springs are from a TOY i had, but they are really soft and limit upward articulation due to the tight coil. All in all its a cool little rig. On to the pics.
The side view. That thing hanging out is the on/off switch I forgot to stick down.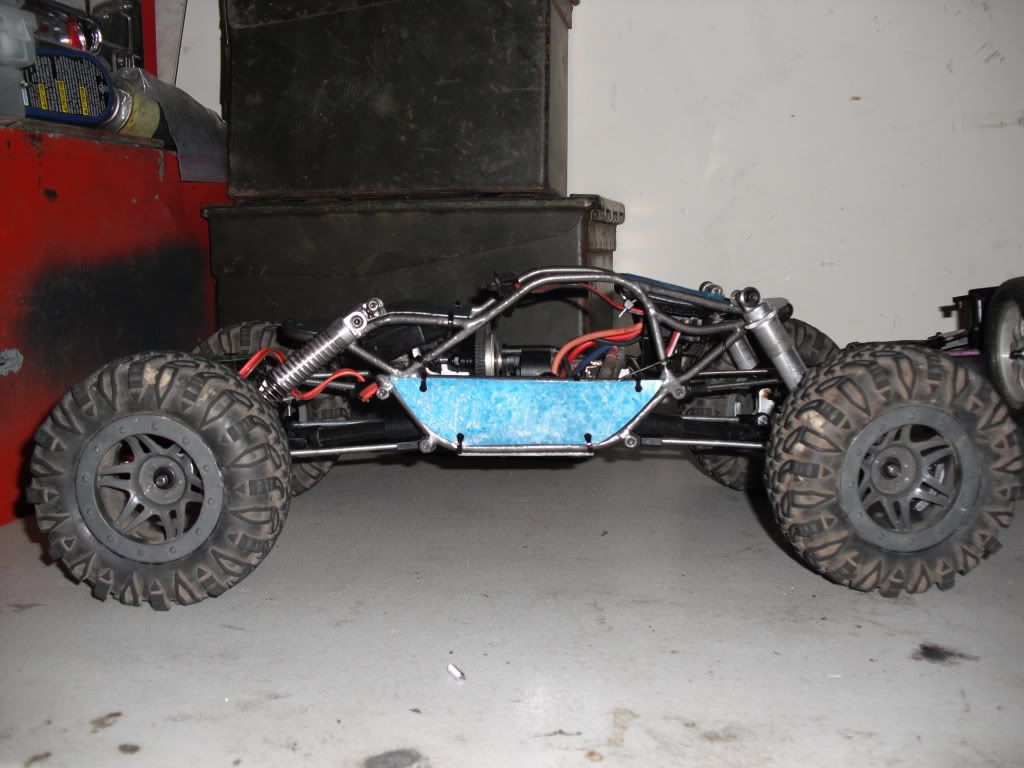 Of course the top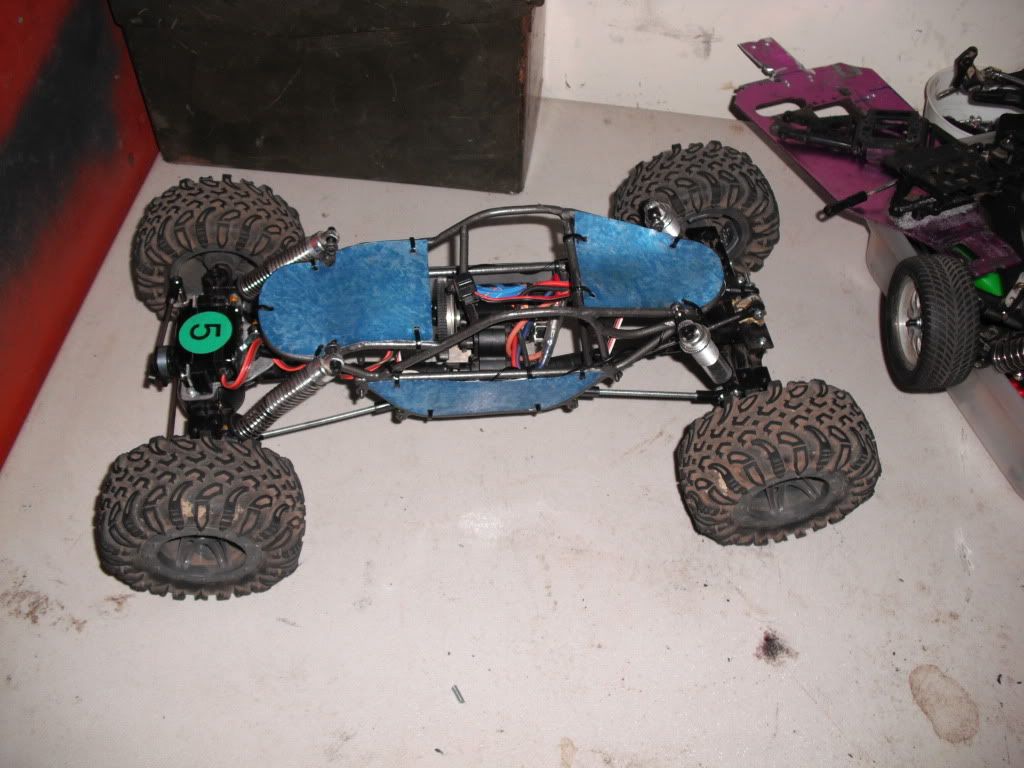 and front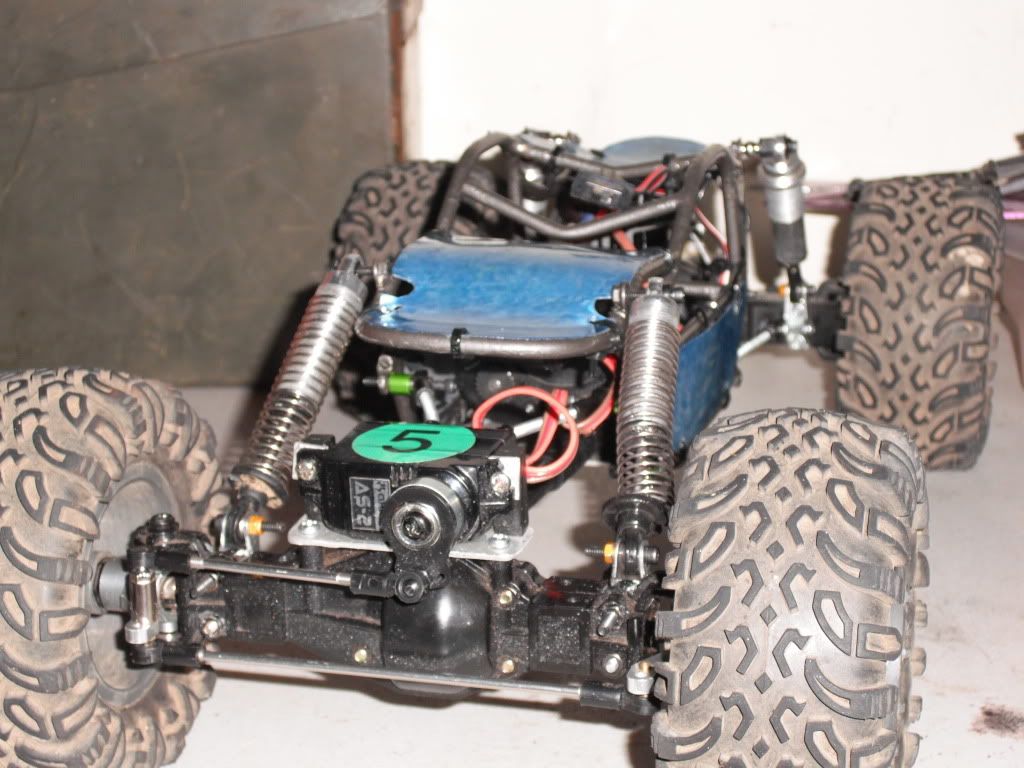 my fawesome paint job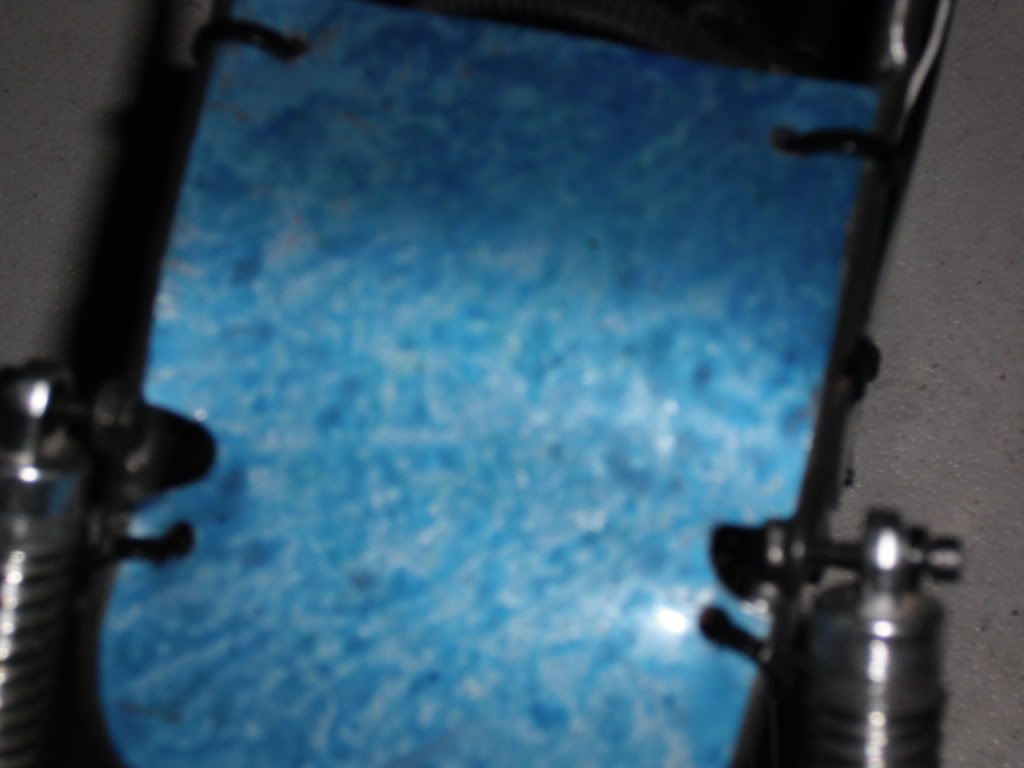 and last but not least the obligatory "poser shot"