Quote:
Originally Posted by
ntemple46

DSD - I just picked up some Revo shafts at Hobby Headquarters in Atascadero. They look to be the same ones as you have, but the yokes rub on the tranny case and I couldn't tell from your pictures if you shaved something to get them to fit or if I have the wrong ones??


A little bit of shaving was required to get them to fit. Make sure you are trying to attach the right end to the tranny.
The stub axle end is attached to the tranny.
First remove the pin holding the stub axle in the yoke.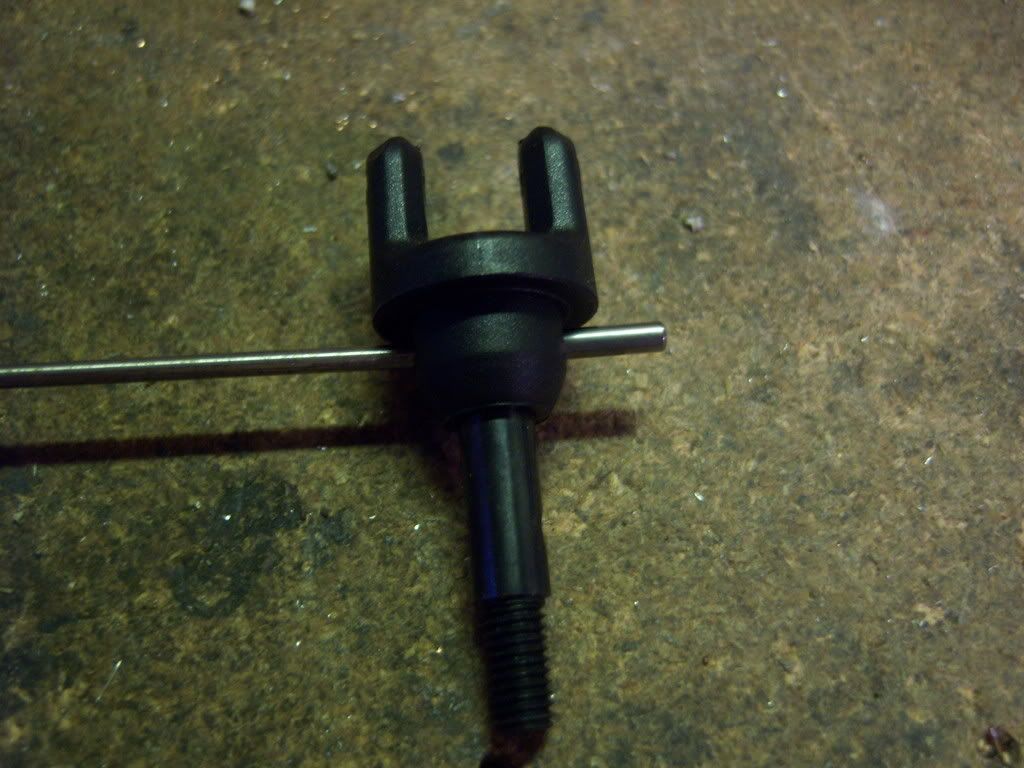 You will need to shave some plastic off the yoke to get the screw hole on the yoke to line up with the output shaft on the tranny.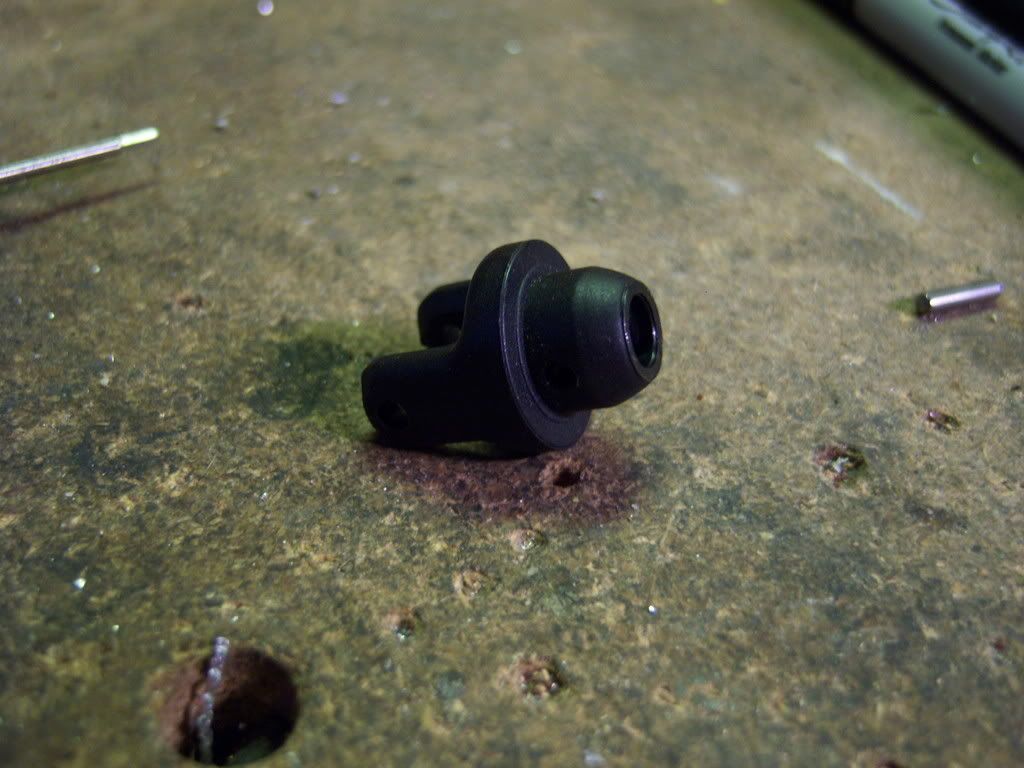 Then this is how it should look.