Hi All
Have been building my CC01 Paj for a couple of weeks and hit a problem with the GPM alloy steering set up. Have tried to explain as best I can so bear with my still reaspnably noob terminology

!
I think it's fitted correctly, had to scout around on here for some pics (memo to GPM - you could at least have diagrams on your website, wouldn't take much...). However I have a couple of problems:
1. It's as sloppy as hell. I'd expect a little movement but the servo horn must have 6/7mm of movement before the servo pole turns and the lower steering arms move.
2. When going to full right lock the metal stiffener between the two lower arms hits the bottom of the front gearbox. It goes to full lock with a shove but the screw head used to attach the metal stiffener the left of the two alloy steering arms is hitting the bottom of the bulge housing the counter gear - slides up over it ok with a bit of effort but when going full left lock everything is ok. Presumably this ain't normal?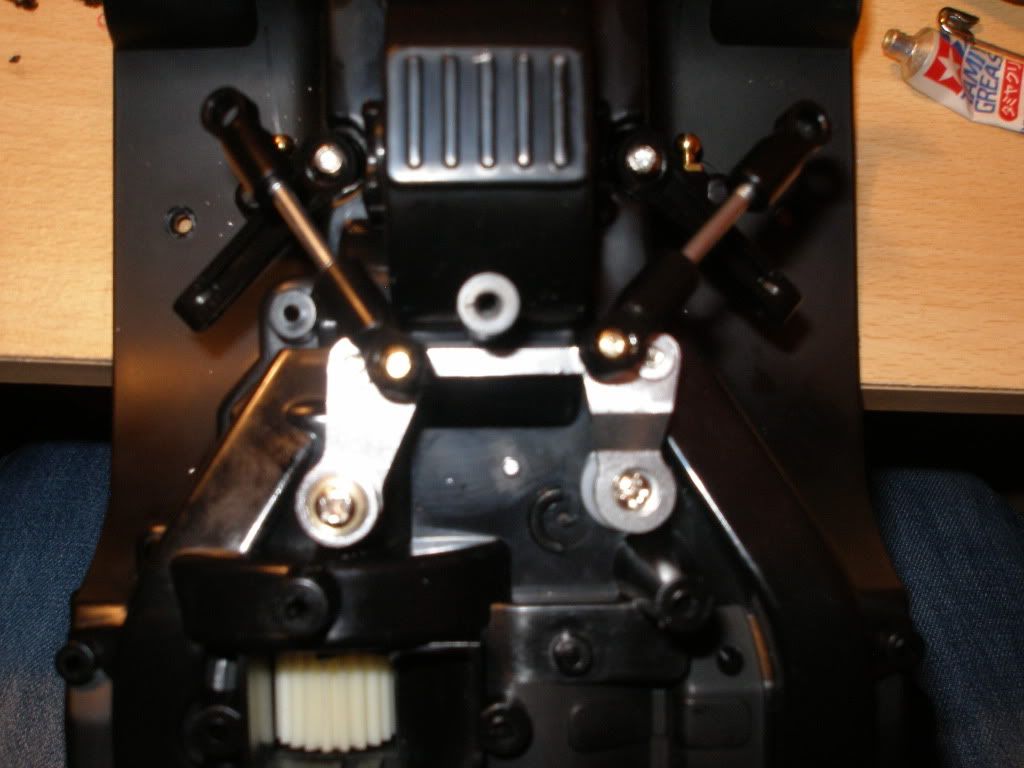 I reckon it must be fitted incorrectly but I can't see for the life of me how.
Any ideas? All comments greatly appreciated as I'm kind of struggling to sort this bit out before chucking the electrics in and starting on the shell. And by way of thanks, here's a couple of (not great) pics/specs, hope you like them.
Specs:
lopped off the brick and put home made skid/body mount on the front
GPM steering
GPM steel CVD's and knuckles on the front
GPM shock mounts and links on the rear.
Integy 55t Pro Crawler motor with a RR steel pinion.
Locked rear diff, front still open for now.
Stock shocks for now
1.9 Slingers
Ali servo mount
Cheers
Lee