I just love my old and faith full Pajero, I was driving it a lot and had many hours of fun with it, I even tried to keep up with 2.2's.
After all the work this pajero has done I decided to give it a repaint/rebuild.
I disassembled it to the last part, cleaned each part and then assembeled the chassis back.
The repaint took a lot of time but I think it looks great now.
I added a custom front guard (bumper) that I designed for a more scale look.
This is how it looks now after the repaint/rebuild
This is how it look just before the paint removing
paint removing stages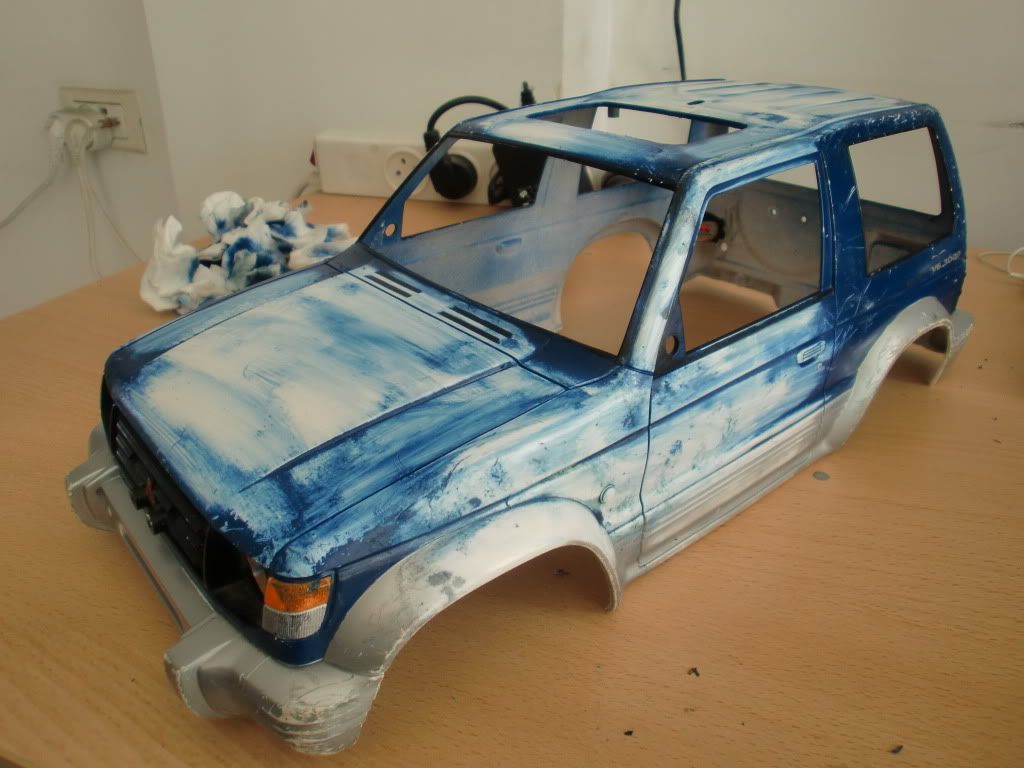 and of corse the primer