Quote:
Originally Posted by
OSRC

I'm just here to spew CC random knowledge. Love these little rigs. I don't have a great pic of it, but I hacked the rear bumper off one of mine. Right below the taillights, basically, I sliced all the lower cladding off. Left the body mounts there though.
http://i472.photobucket.com/albums/r...ps437d0a00.jpg
Didn't mount it back on the CC chassis, it's sitting on TLT's at the moment. Agree it would look a bit empty back there without it.
Depending on how you cut it, you may need new body mounts - an L bracket across the back and some axial posts works very well. Can then move the mounts wherever you need to.

http://i472.photobucket.com/albums/r...ps4b2667c8.jpg
Skid looks great! Have to say I really like how those Vaterra tires look under there - just picked up a set actually to try them out. It's tough to fit tires under these bodies - I'm running rock creepers now on 1.9's which required some fender clearance, and 1.55 mud thrashers on my others. Perfect size.
Thanks for the input man! I'm actually thinking of constructing false "quarter panels" for the rear of the body after removing the bumper. For whatever reason, I just can't handle the "emptiness" in the look of the rear of the truck. Here are a few examples of a 1:1 rig's quarter panels for an idea.
Dead on rear view. Not much below the tailgate, the quarter panels on the 1:1 fill the sides. Should be easy enough with a little styrene.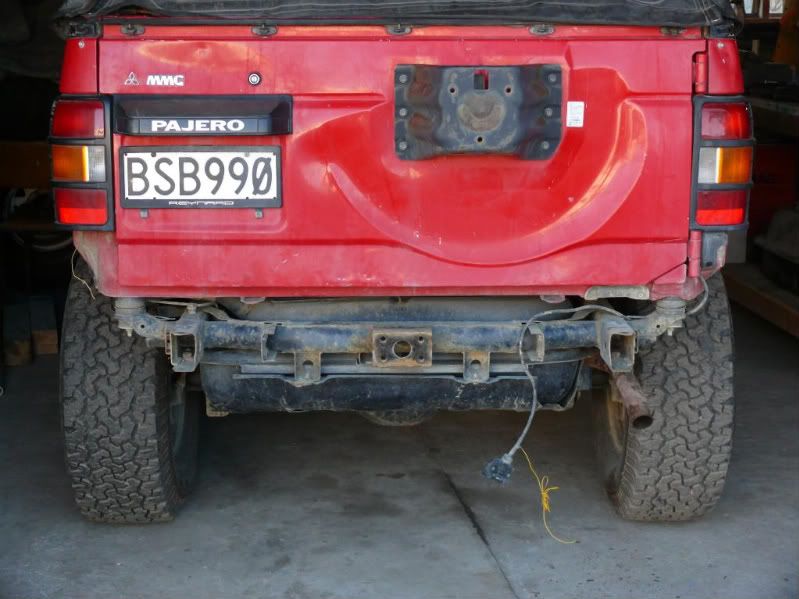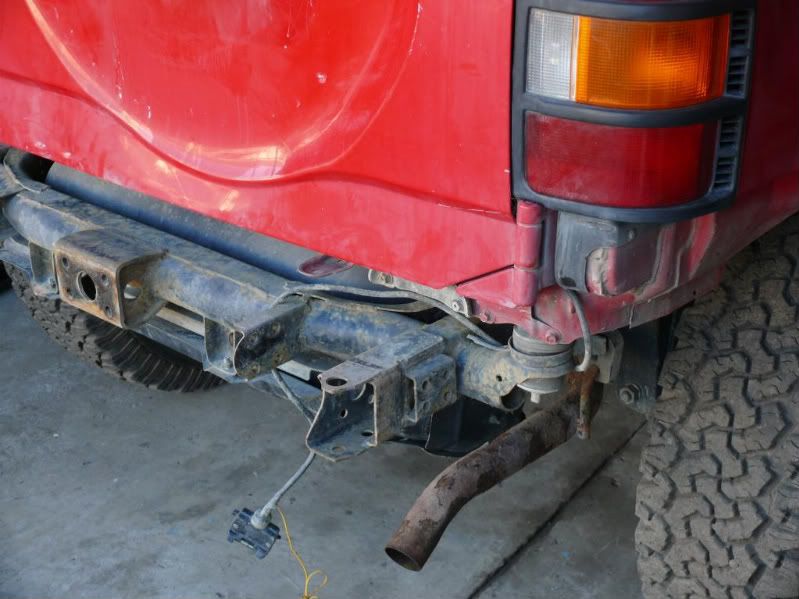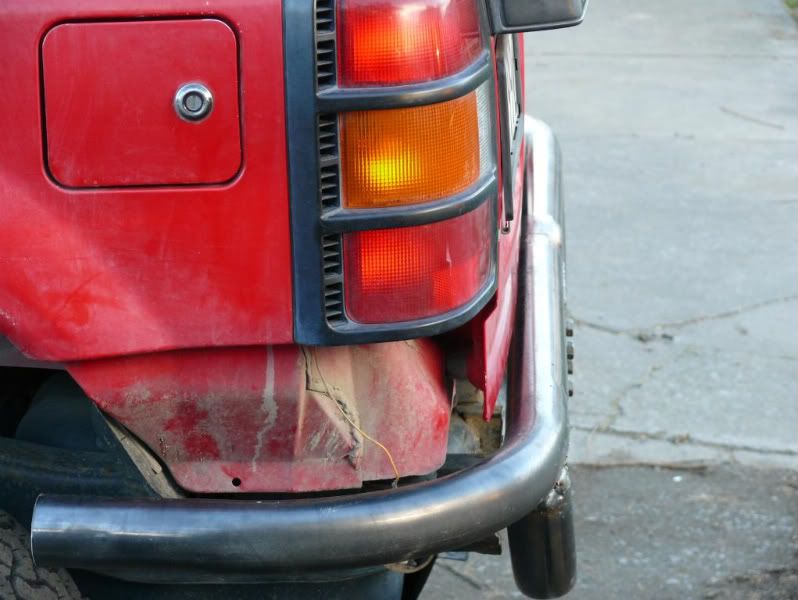 As for body mounts, they are staying right where they are. As of the moment, I have
0
body lift, and couldn't be happier about it. For the front, I'm running Axial SCX10 posts, upside down, fat end through the tub. Works great. Really trying to save any body lift for down the road. I still have one more step up I can go on tire size that way.
Also, the Vaterra Swampers... Keep us updated on them. Depending on how these work once I have the rig running, I may just leave them. If not, you got it on the 1.55 Mud Thrashers, they're next in line. I pretty much figure anything under 90mm will fit WITHOUT lift and with a little trimming, 95mm with suspension lift and trimming, or larger with suspension+body lift+trimming. Small fenders!
I am curious though, any of you guys running wheel weight? If so, how much?