Well, this is my first CC-01 "build" or uh...."rebuild". The CC-01 I started out with was sort of a mess of a Unimog, hacked up chassis, mismatched parts and used and abused. I cant seem to find pics of it before I started the project, but it is what it is. Basically I had to disassemble to entire thing and throw a bunch of stuff away and start wit ha brand new chassis tub. During the tear down I found that the previous owner built this thing and ran the heck out of it without installing ball bearings.....(FAIL). There was so much wear in the rear end housing that I had to replace that as well.
So now that the chassis has been rebuilt, gears cleaned, greased and full bearings installed, shocks rebuilt, I started on the GPM ugrades. In the pics you can see that I used the GPM 4-link kit (truck already came with the GPM rear shock axle mounts), GPM bottom gear cover, c-hubs, steering knuckles, steering bellcrank kit, steering links kit, servo mount. It took me a little bit to figure out the steering setup and get it to work right, but now that it's done, I have ZERO slop in the steering. I also installed a Junfac steel drive shaft in the rear.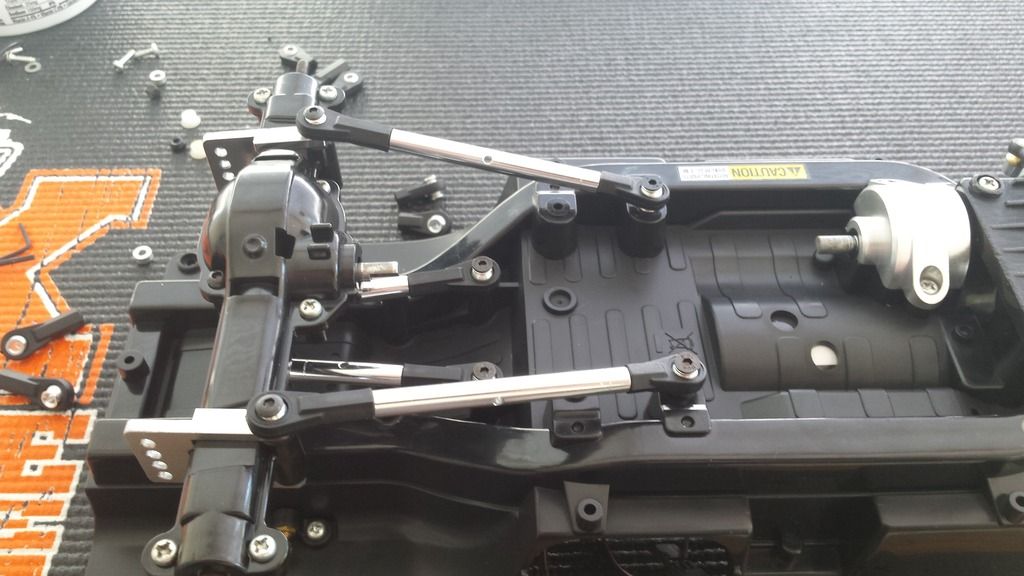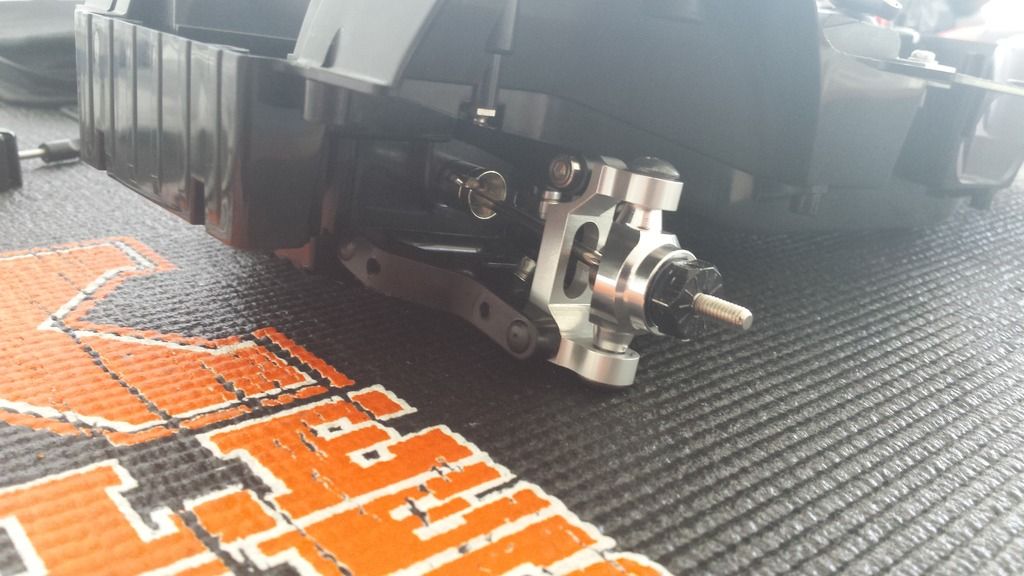 I am using a RC4WD 55t motor, but I am finding it is still too fast for my liking (I'm my other CC-01 rig) so I am going to try a 80t.

Picked up a set of "take off" RC4WD 1.55" Mud Thrasher tires and steel wheels for this build.
And a Tamiya Jeep Wrangler body from RPP.

Body mocked up on the chassis, still wiating on some misc parts and a parts tree from RCMart with the Wrangler body mounts I need.