After doing some trail runs and some mild crawling here and there with our CC-01 rigs, I've made some adjustments and modifications and have been able to thoroughly test them out this past weekend at the RRW Krawlzone in Belleview FL.
The Silver Unimog is running locked front and rear diffs, a RC4WD 80t motor, Axial AE-5 ESC, Hitec HS-645MG servo with solid horn, Hot Racing steering bellcrank kit, GPM servo mount, Junfac 4-link kit with bottom skid plate, Junfac front skid, Tamiya stroke extenson kit, RC4WD 1.55" steel wagon wheels with RC4WD TSL Bgggers.

The Orange Unimog, is fairly stock right now, it is running locked front and rear diffs, a Novak Eiger ESC with Novk 55t motor (switching it over to 80t asap), modified front stock front bumper, RC4WD 1.9" steel wagon wheels with RC4WD Mud Thrashers, everything else is completely stock.

I did some pretty serious crawling with both rigs, obviously the silver Mog is a more capable rig, but both actually impressed me and we had a TON of fun running these trucks this weekend. We actually ran them much more than our other rigs we brought out with us.

Heading to the course.....my friend Rick's CC-01 Wrangler hit the trail with us for awhile too.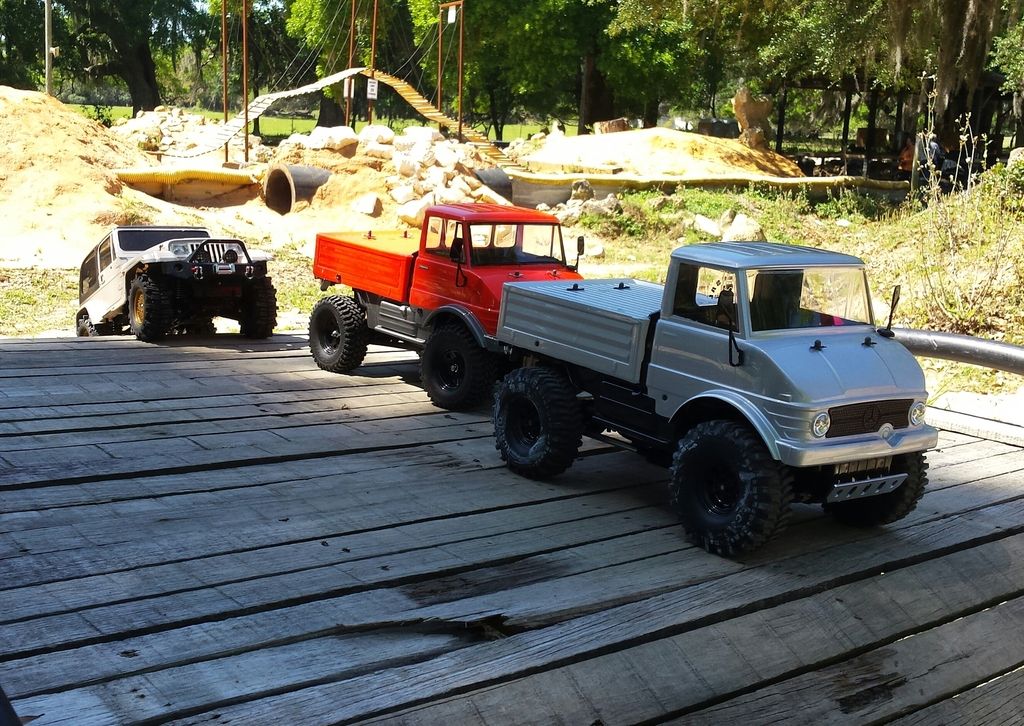 Forgot to turn on the headlights!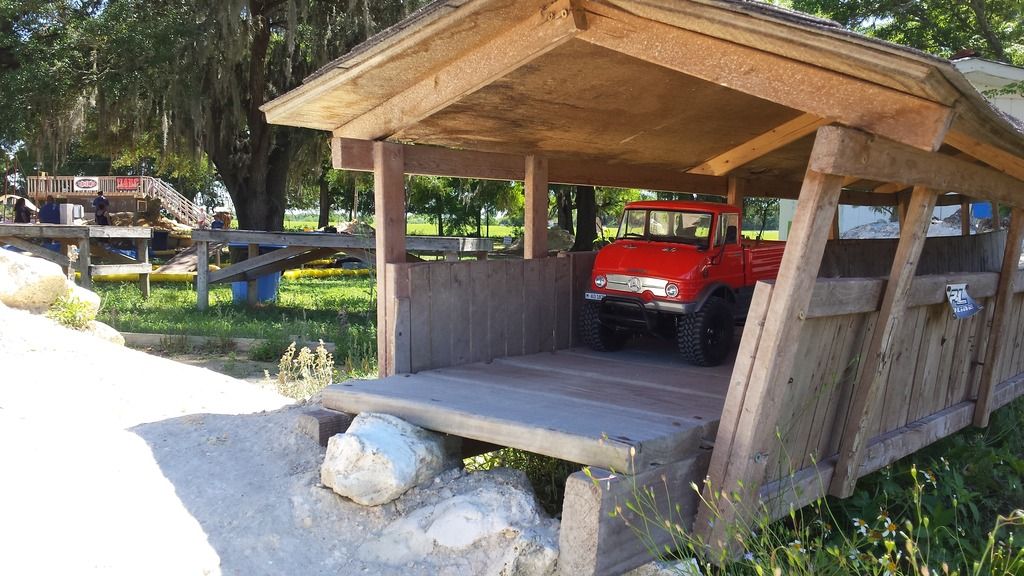 Follow the leader....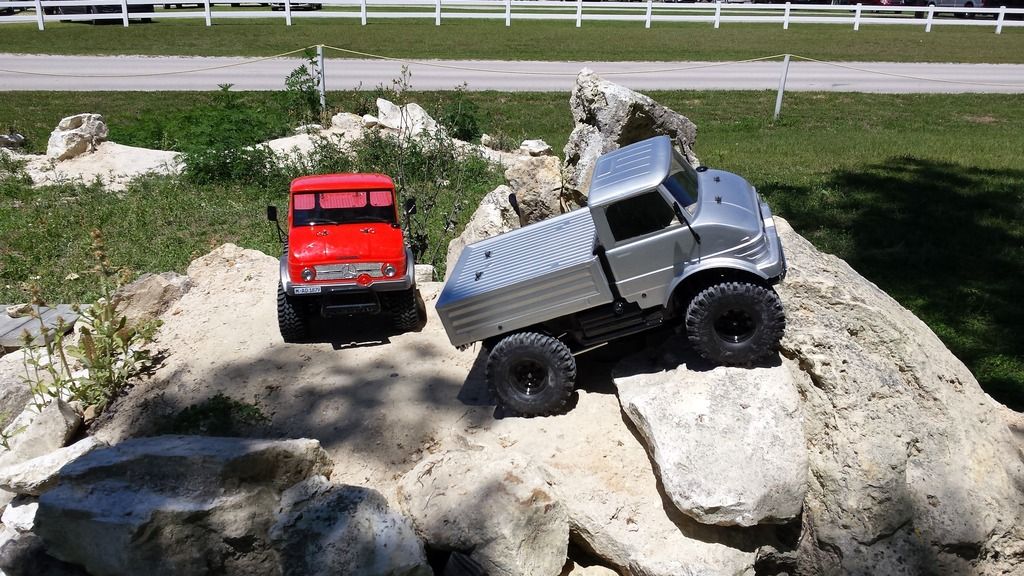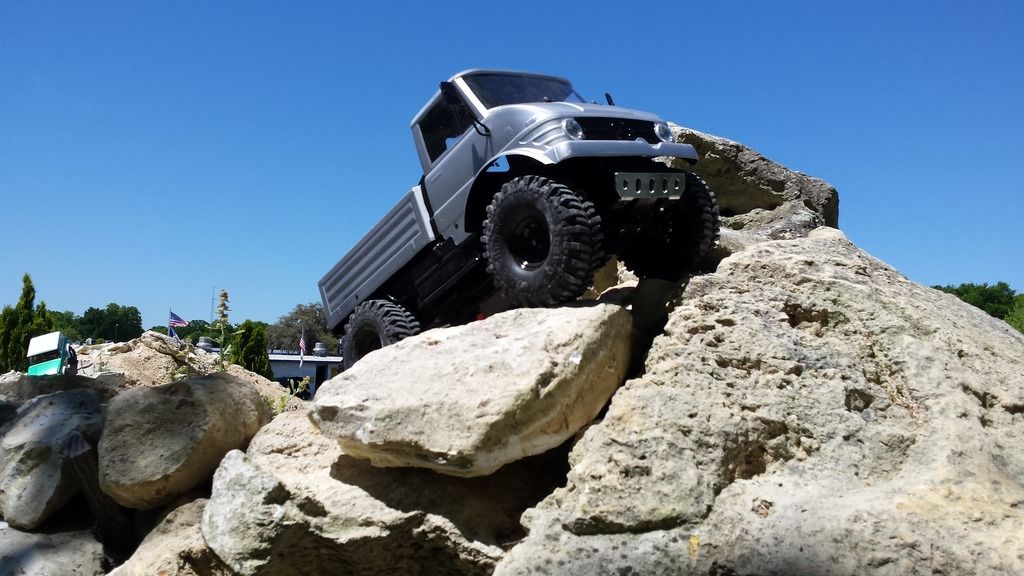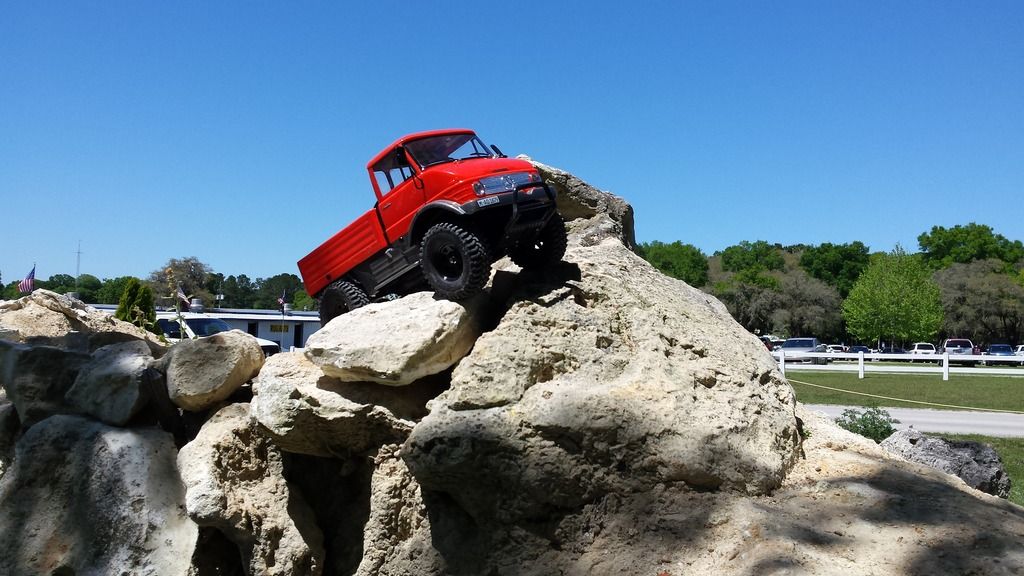 The Tamiya stroke extension kit works really well.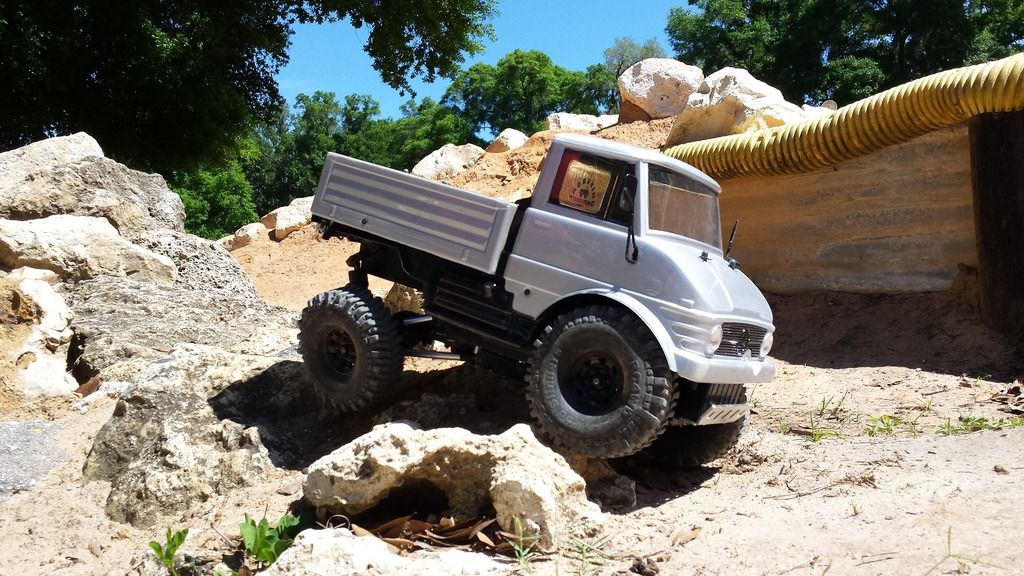 This truck is much more capable than I though it would be, it really surprised me what it could do sometimes.